Valentino Unveils Haute Couture Fall/Winter 22-23 in Rome
The Beauty of Diversity
Marion Dupuis – Madame Figaro
14-July-2022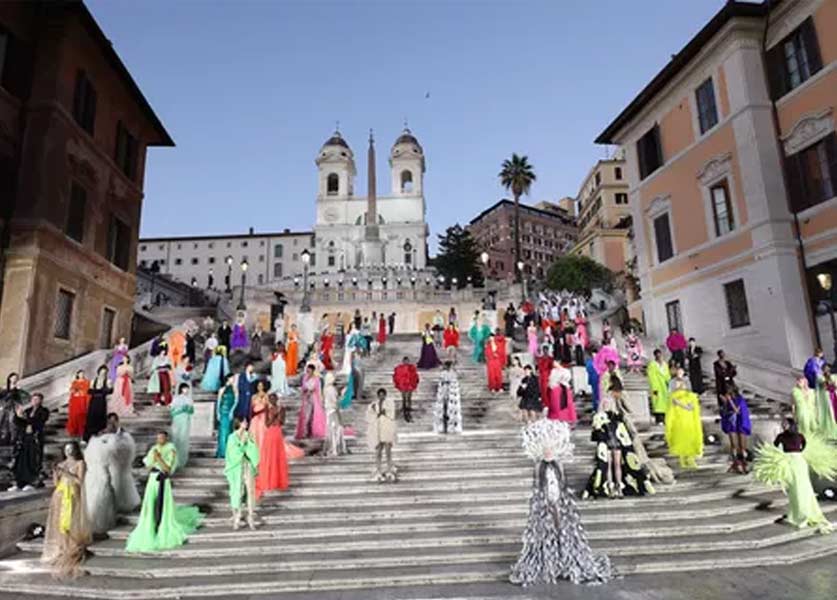 To showcase its haute couture collection fall-winter 2022-2023, Italian luxury brand Valentino transformed the monumental staircase of the Spanish Steps, in Rome, into a grandiose runway on July 8th.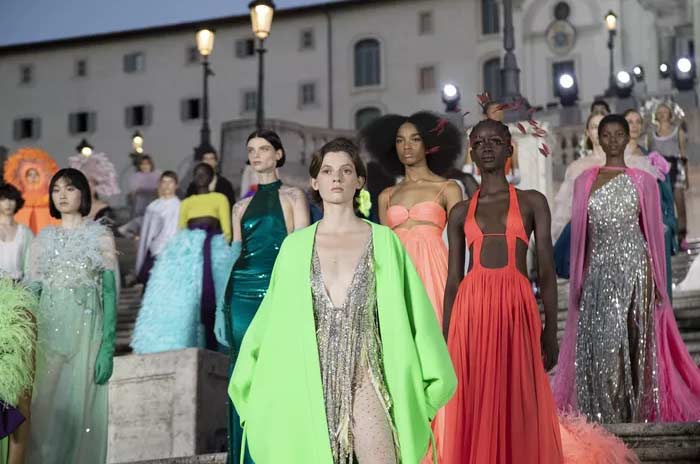 Creative Director Pierpaolo Piccioli wanted to pay tribute to what shaped him in his younger years, along with celebrating the diversity of the world and the joy of living of the Roman house. In this fashion show, he aims to give voice to all diversities; to parade women, and men, whose physiques no longer have to fulfill the same canons of perfection as before. Age, color, silhouette, gender, everything is open... By having nearly 40 black models on the Valentino catwalk today, "I want to send a political message, to make an appeal against xenophobia. Because fashion cannot be apolitical. We, as designers, have a certain responsibility."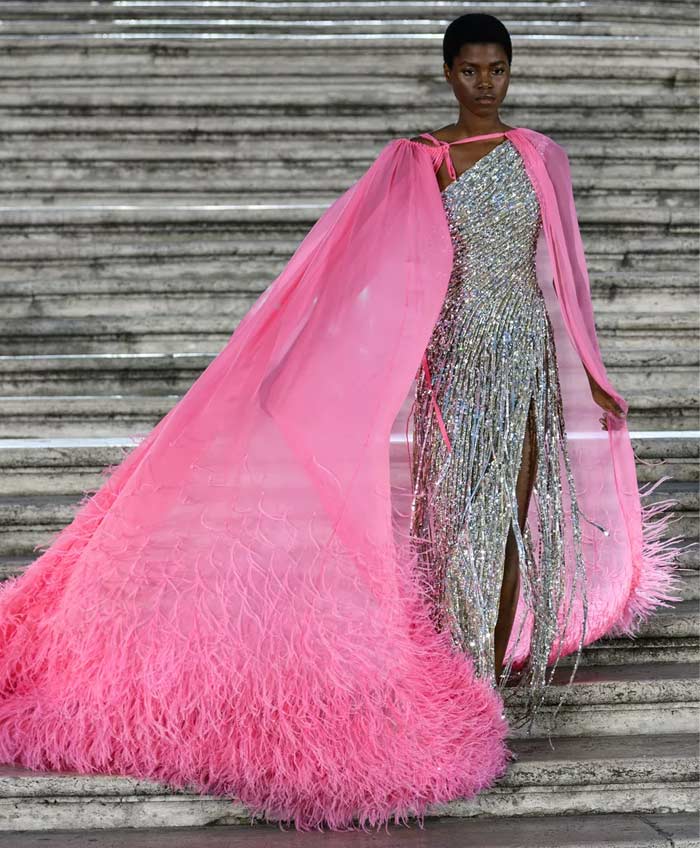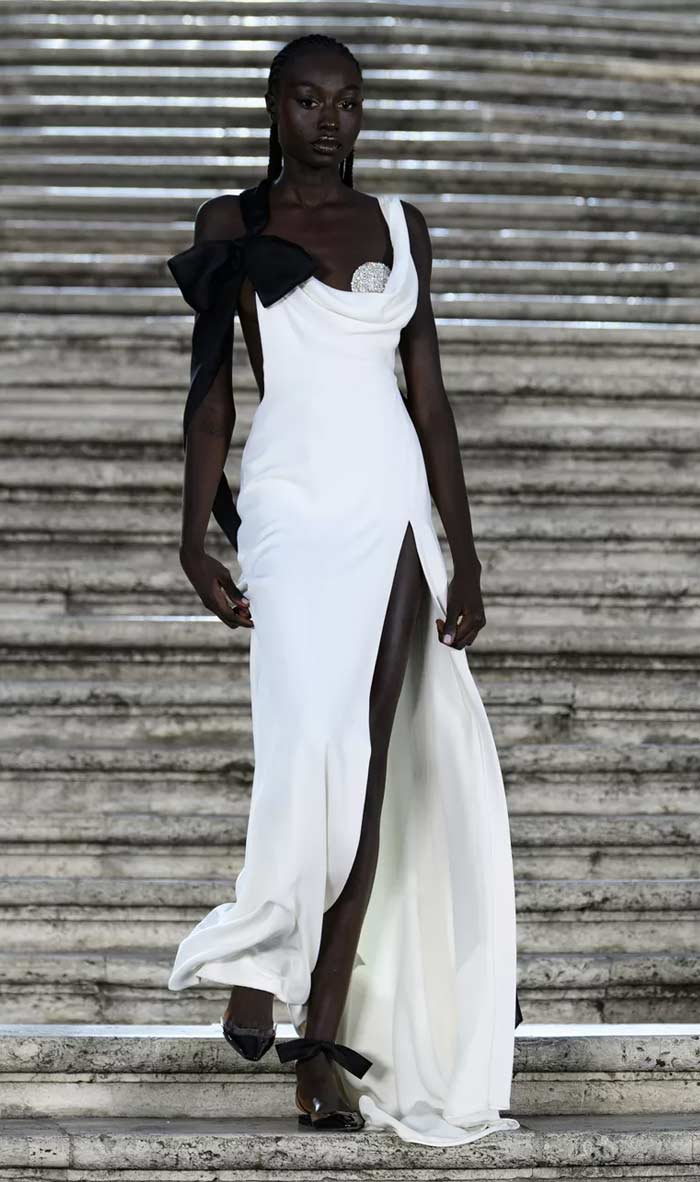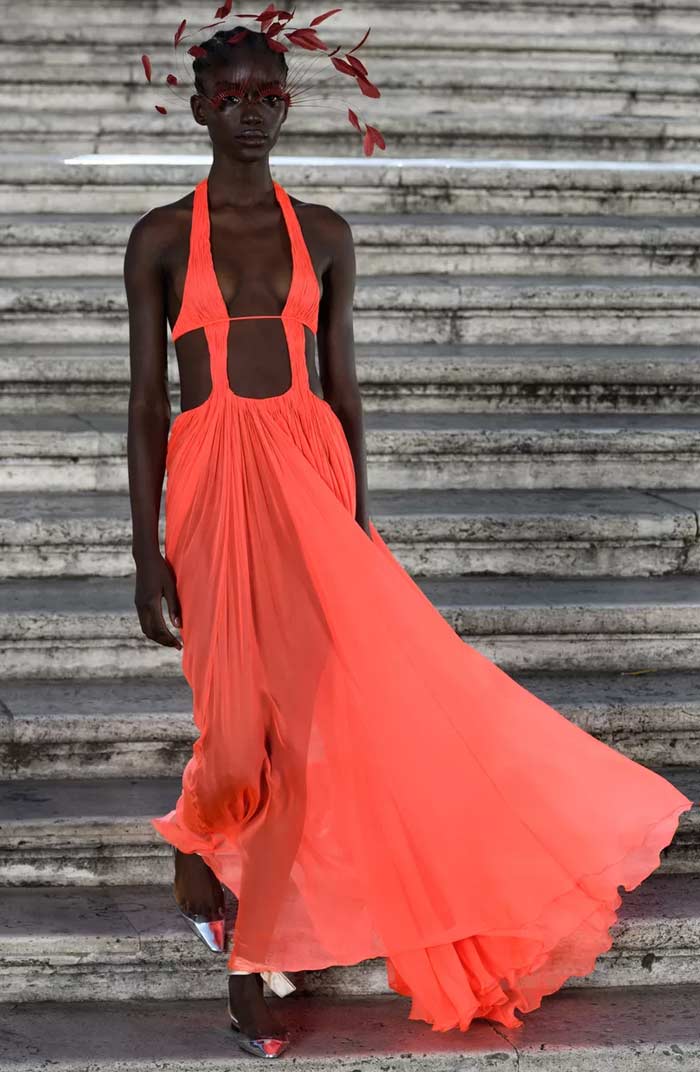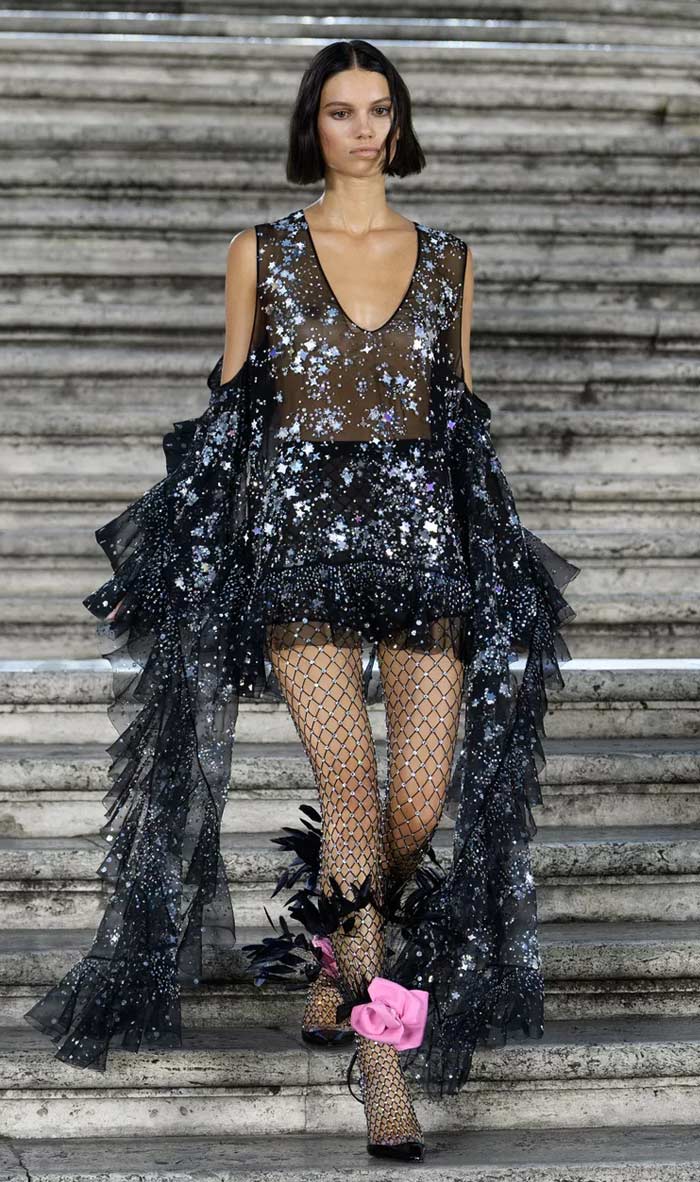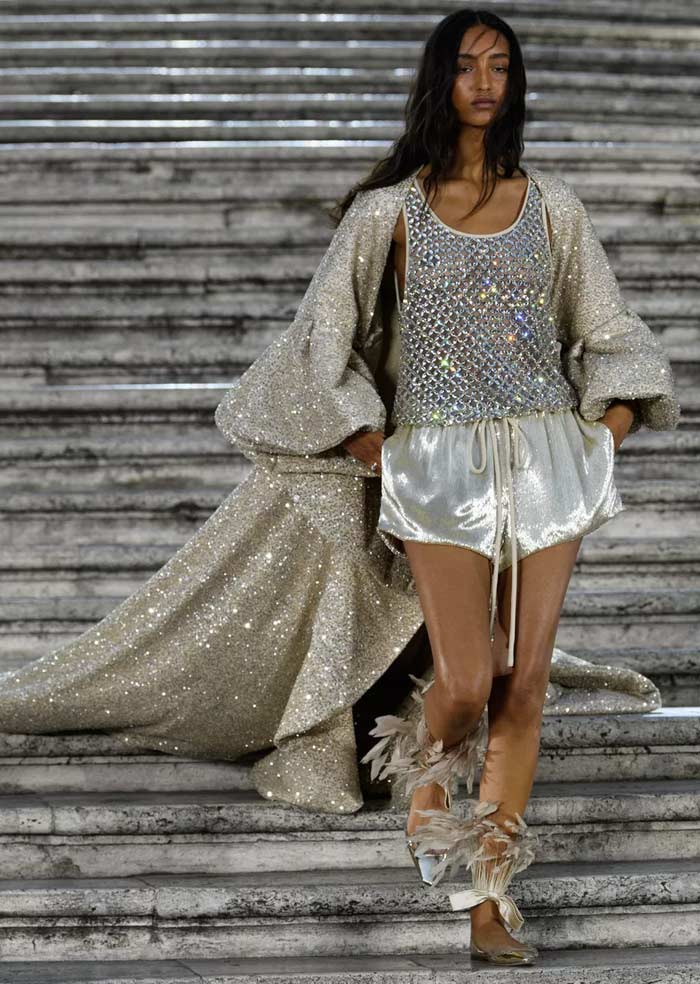 The main inspiration for this haute couture collection called "The Beginning", "it's a reflection on what built the history of the house with a new look, a new perspective," he explained.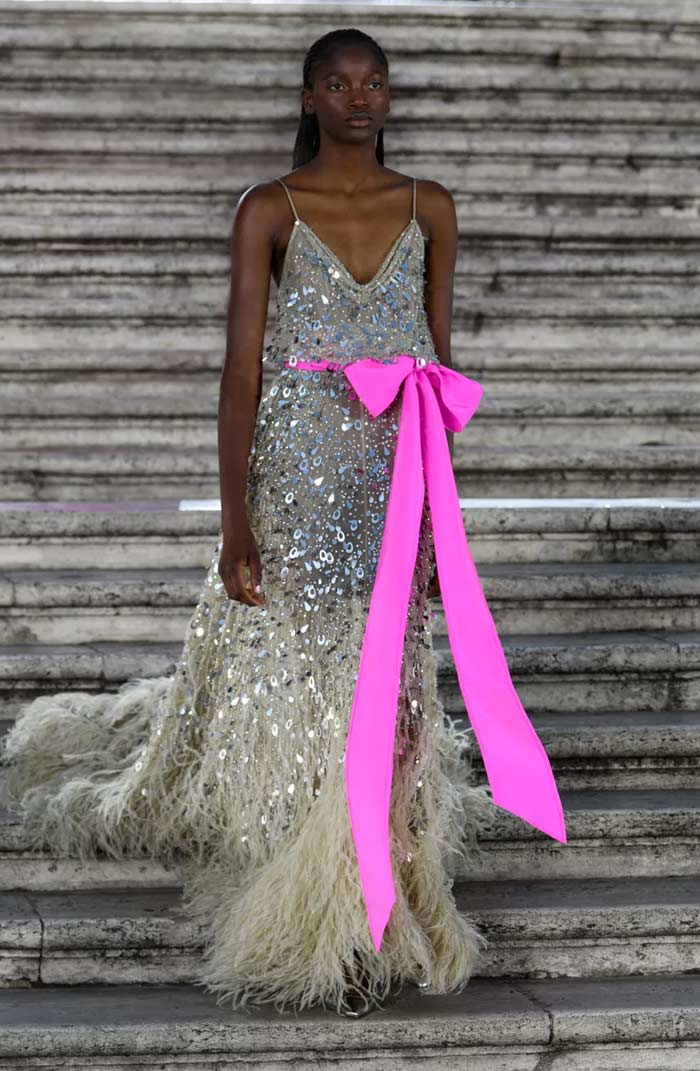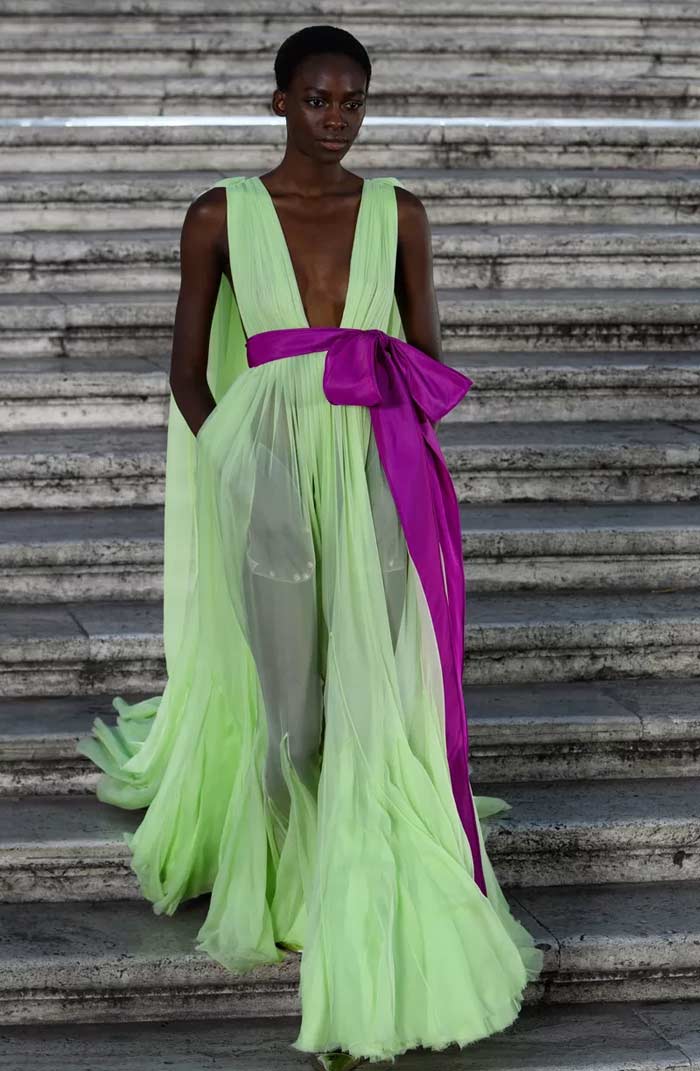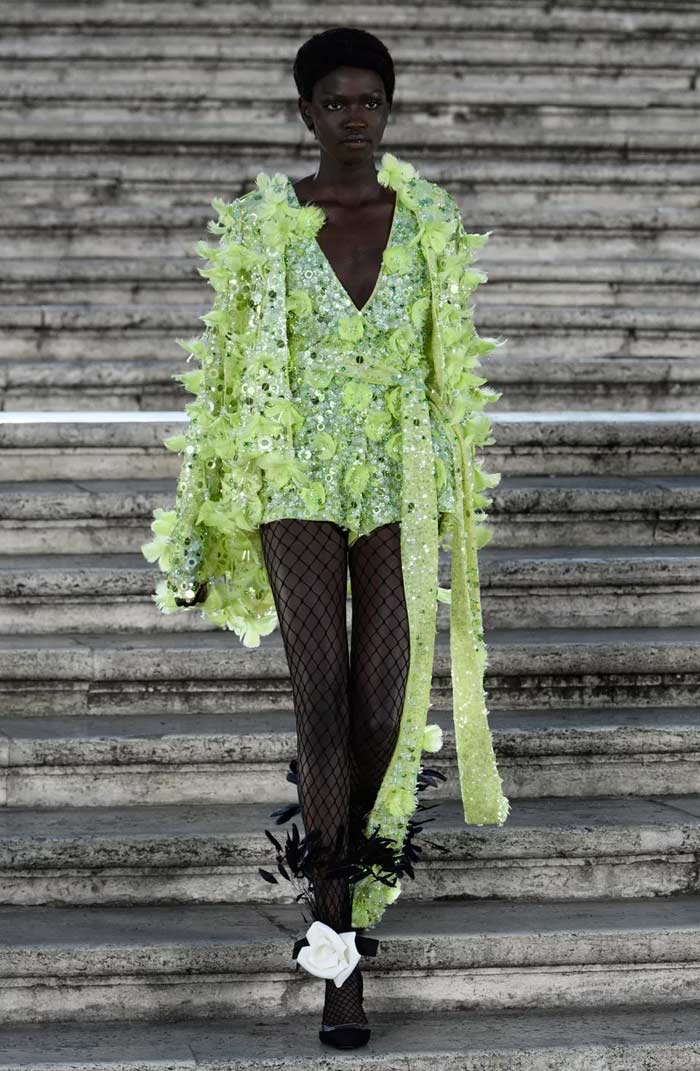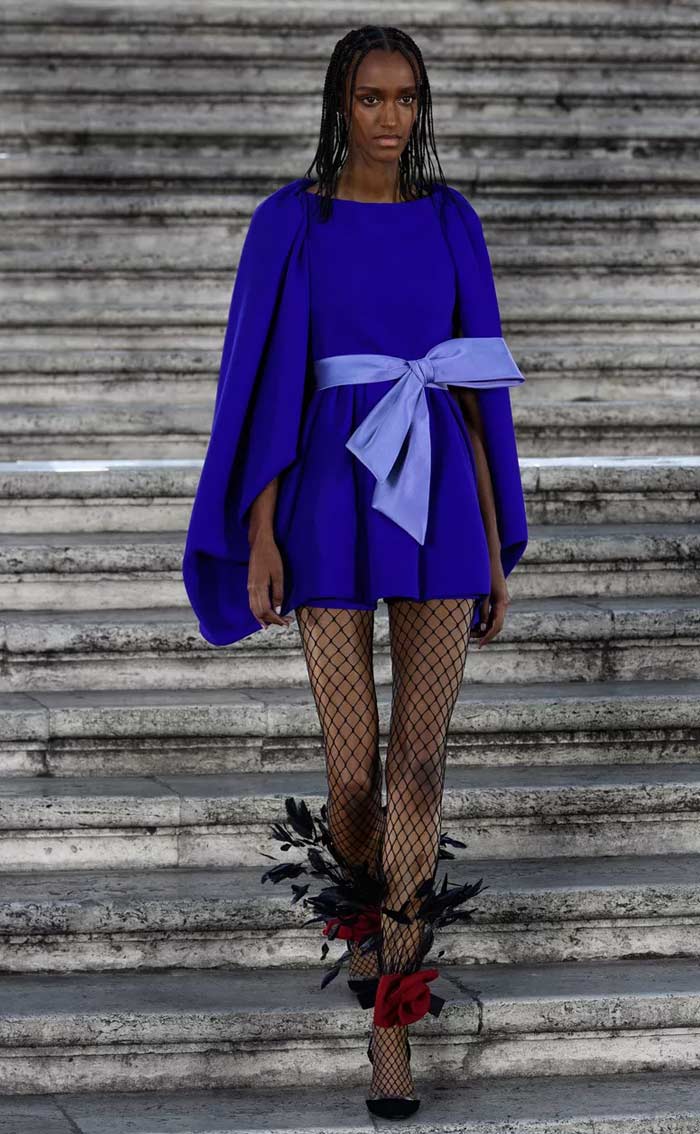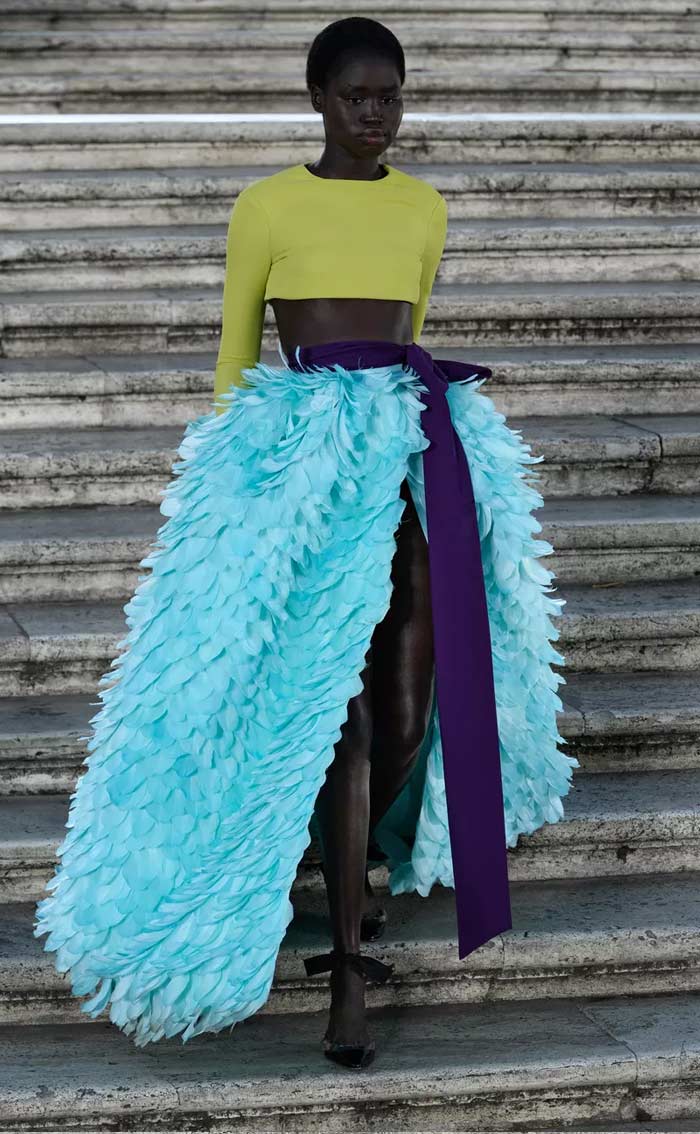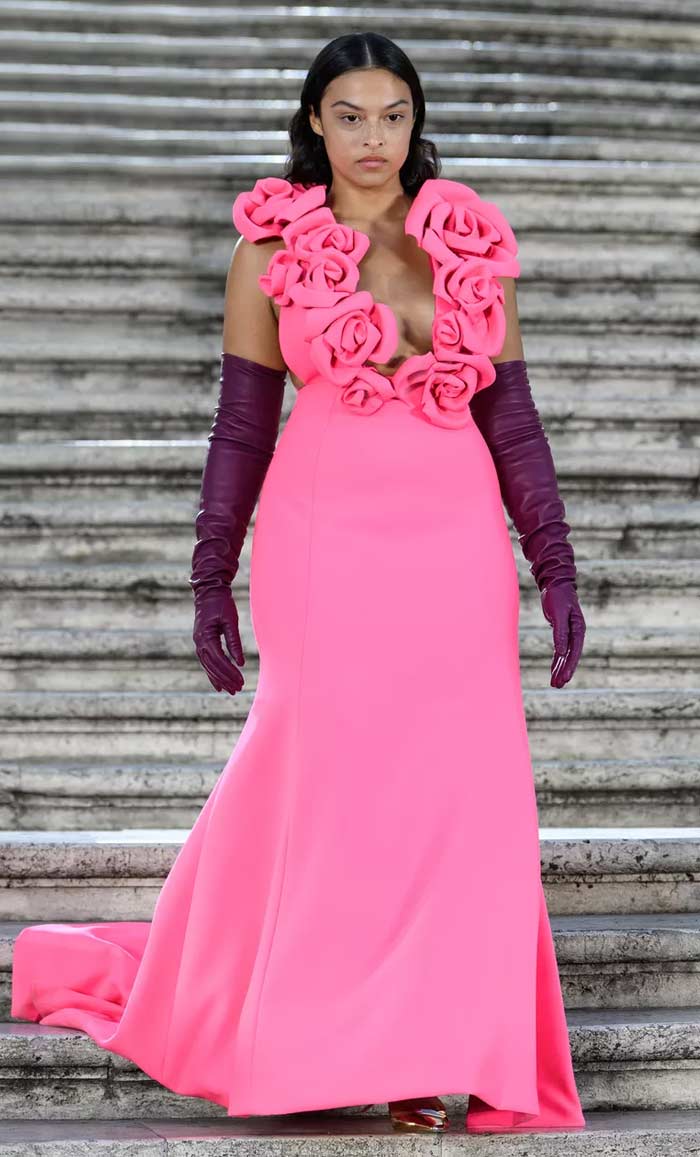 The front row was star-studded; Anne Hathaway, Kate Hudson, and Spiderman aka Andrew Garfield were spotted watching the joyful and colorful show. The house's creations reflected the joy of living: the strapless mini dress Fiesta by Valentino from 1959 reinterpreted in an extraordinary red jacket decorated with huge roses in taffeta. Worn on a mini-suit embroidered with red sequins, the latter reveals legs covered with black fishnet. Flowers, sequins and colors clashing harmoniously took over the show; from mint green to fluorescent pink, through all shades of red, orange, blue... Feathers were also a star element of the collection. The silk faille petticoats belted with a majestic bow are worn with refined cropped tops and the dresses follow or reveal the body with an ultramodern sexyness that does not detract from their extreme sophistication.