Julia Roberts Stuns in Hot Pink on Red Carpet
Rose Casado - Madame Figaro
19-October-2022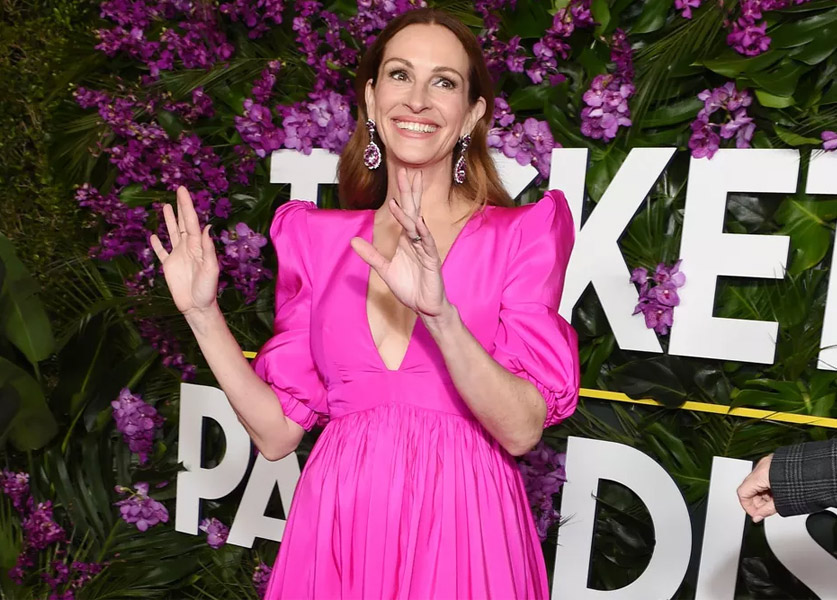 To attend the premiere of "Ticket to Paradise" on October 17th in Los Angeles, American actress Julia Roberts appeared in beautiful pink dress; a "Barbie girl" style.
This time, the 54-year-old American star opted for a colorful appearance. Sharing the screen with American actor and filmmaker George Clooney, Julia Roberts turned heads on the red carpet during the premiere of their latest movie: a long satin dress in a candy pink hue signed Greta Constantine. The dress is designed with puff sleeves, along with a deep neckline and an XXL petticoat. She styled her look with a pair of glistening earrings and a black manicure. It seems that the pink fabric has inspired various international designers this season.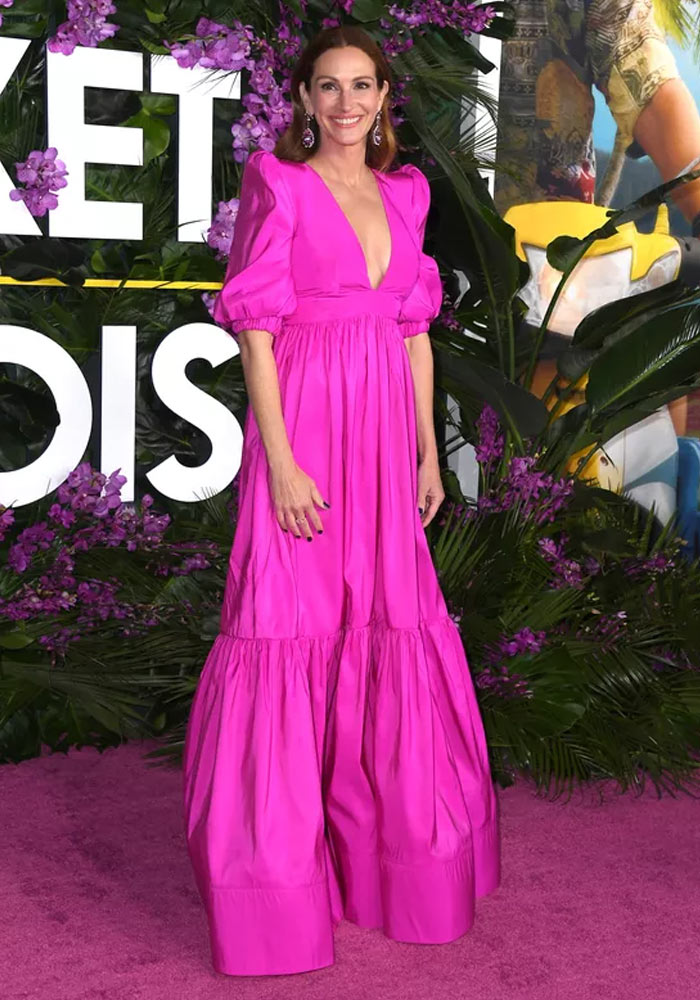 Since her portrayal of Vivian Ward in Pretty Woman, which has been released 32 years ago, Julia Robert has been shining on the film and fashion scene, with her iconic wide smile. This year, the actress has shown herself a number of times in a grandiose wardrobe. Notably in May, on the Cannes Red Carpet with a tailcoat signed Louis Vuitton, and more recently, on October 16, in a black dress Thom Browne for the Academy Museum Gala in Los Angeles.