Kate Middleton Appears in MAX&Co. Longrun Coat
Rita Khoueiry
11-November-2022

Known for her classically elegant style that continues to exceed our expectations, Kate Middleton has once again opted for a simple yet fashionable look. On her way to visit The Street, which is community that supports local organizations to develop and grow their services, Princess of Wales appeared in a camel MAX&Co. Longrun coat, designed from pure wool with contrasting red piping on the inside. A wise choice that made all the difference to her whole look.
Loved for its original, versatile, and carefully designed collections, contemporary fashion brand MAX&Co. has launched its new Runaway Collection, providing women the key to transform their daily outfits with a touch of elegance. About MAX&Co. Runaway Collection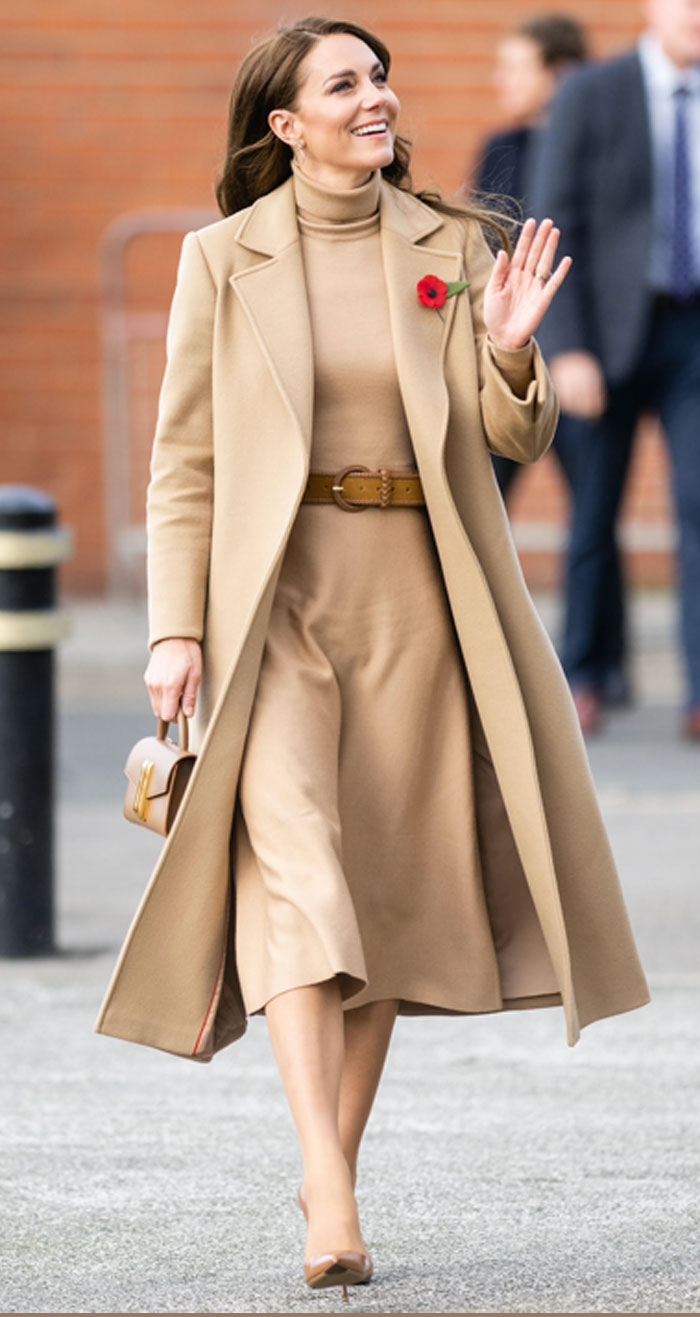 The Italian fashion brand has created the Runaway coat with high attention to detail: a belted, pure wool robe design with two layers of fabric, along with pockets and a belted waist. This button-free piece is designed with a relaxed and straight silhouette, and its name is a nod to its easy-to-wear, throw-on-and-go attitude. MAX&Co. Runaway coat is the ideal choice if you're always on the go.
The bold and vibrant brand has also created two different versions of the knee-length Runaway:
• The Longrun; a maxi version
• The Shortrun; a shorter version
The Runaway collection is available in a striking, sophisticated seasonal palette that spans from pared-back neutrals to pastels and vibrant tones, including the brand signature, bright red.

Now available in store and online at www.maxandco.com.
MAX&Co. will be hosting a unique pop-up display dedicated to the Runaway and Longrun coats at Harrods, London from November 1st to 30th.