Is the Moccasin the New Sneaker?
Marion Dupuis - Madame Figaro
28-November-2022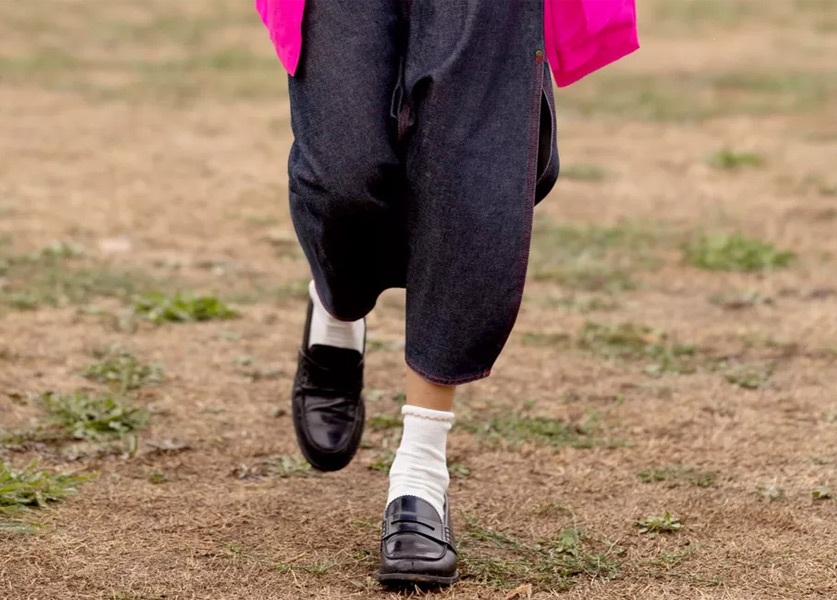 It has become the emblem of youthful cool. The reasons for this comeback? The assertion of a new status against the reign of sneakers.
It's called the "Chocolate" and it lives up to its name. Because this moccasin signed Prada is the fashion delicacy of the moment, so popular with girls in the wind that it is already sold out in its Monolith version (the one with maxi notched sole launched in winter 2021). Since the "it girls" discovered these moccasins, they can't XXL success.
Little flashback
Throughout the fall-winter 2019-2020 season, Prada launched, off the catwalk, its Chocolate model, in leather, with a round toe, rubber soles and the famous triangle logo placed on the front. Influencers (Pernille Teisbaek) to star models (Bella Hadid, Hailey Bieber), all seized it in an offbeat back-to-school atmosphere that does not go unnoticed. A year later, the new Monolith of the label is also a hit and we have no doubt that the latest version of this Prada moccasin with a heel of 85 mm will also reach the heights of desirability. It is not the only one to take the lion's share. In the shoe area of Galeries Lafayette in Paris, this laceless shoe is everywhere and is displayed at all prices: in crocodile-effect leather and gold bar at Bottega Veneta, trimmed with festoons and bangs at Chloé, adorned with a rhinestone button at Ganni, with XXL platform at Versace, with a square toe and a wide heel at Minelli ... "All brands now offer theirs," says Graziella Dubief, director of supply and purchasing at Galeries Lafayette shoes. But it is especially its variation with large notched sole, the chunky loafer as it is called, which has reintroduced it into the hearts of consumers. Giving it a very cool side that breaks its bourgeois and school image. It must be said that the loafer, originally masculine, has come a long way, and if it has long been popular, it has not always been in the odor of sanctity with Gen Z.t do without. And even if this shoe of the beautiful districts has always been popular, it is displayed this season everywhere in the shelves and on the feet of all generations. An unparalleled comeback for this preppy hit that is a hit on the Parisian or New York pavement, and could even sound the death knell for the superstar sneaker.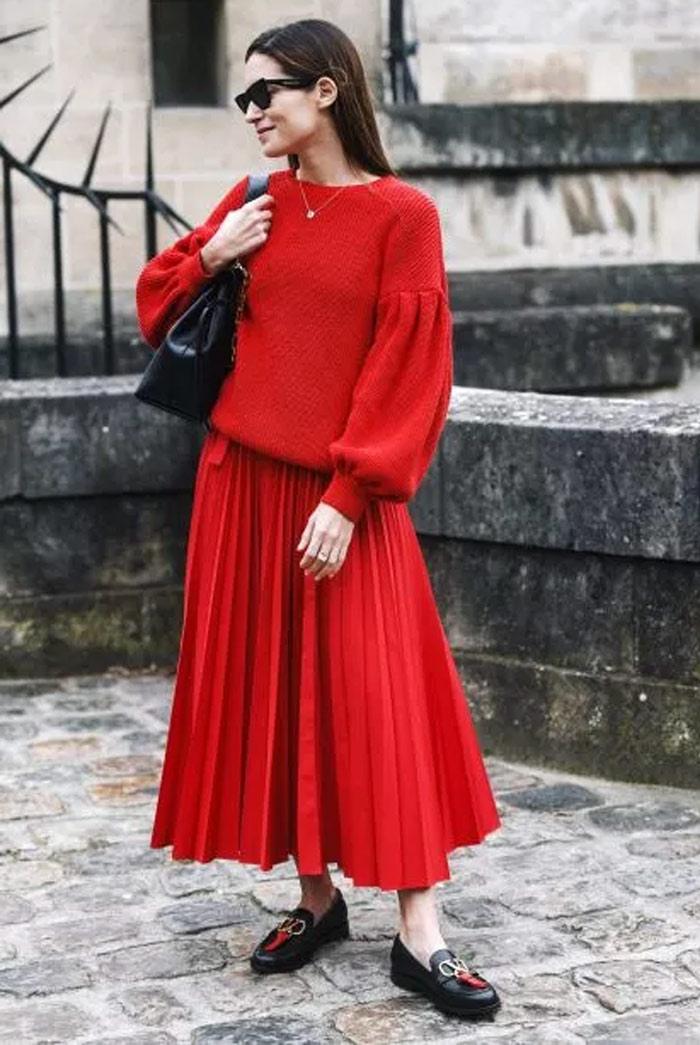 Alberto Grosescu/Alamy Stock Photo/Imaxtree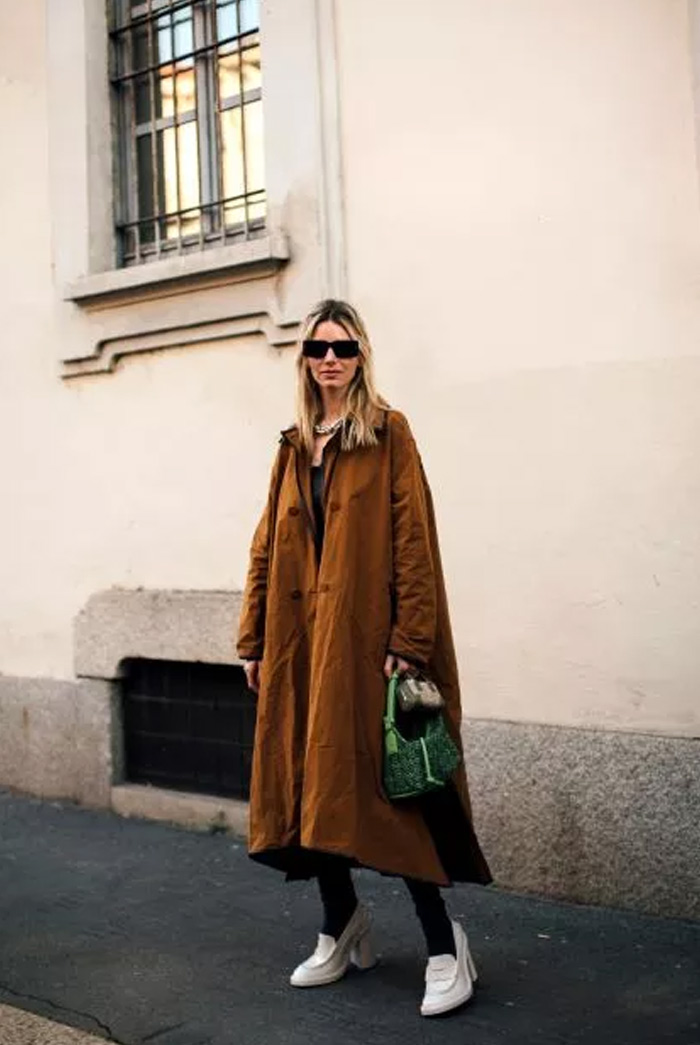 Valentina Valdinoci/Imaxtree
An American legend
The first cult model dates back to 1936. By redesigning a Norwegian farmer's slipper, the American company G.H.Bass created Weejuns, the famous "Penny Loafer" which got its name from the coin that students used to slip into its front slot to use the telephone. He became the king of the Ivy League campuses, before becoming a legend in America, at the feet of JFK, Paul Newman or Miles Davis, and, a little later, Michael Jackson, whose loafer + white socks look also had its moment of glory. Women will start wearing loafers in the 1950s. The actresses Katharine and Audrey Hepburn, or Grace Kelly, give it its letters of elegance. Sometimes worn by certain subcultures (British mods or rockabillies, among others), the moccasin is clearly gentrified in the 1980s, becomes the emblem of American yuppies and Parisian miners. Its bourgeois "Auteuil-Neuilly-Passy" image stuck to it until the 2020s, when it was put back on other soles and other paths that were much better suited to its complexion.
Fashion phenomenon
"We felt that the moccasin was going to come back," says David Létang, agent and distributor of G.H.Bass in France, whose order volumes in retail outlets (Bon Marché, Sarenza, Merci...) were multiplied by three compared to last year. "Luxury labels like Gucci were the first to relaunch it, but it must be said that its adoption by the new generations took a little time," he continues. Twenty-year-olds were still laughing last winter at a pair of loafers, whereas this year they all want to wear them!" G.H.Bass also recently released a notched model that appeals to both girls and boys, and, as proof of its rejuvenation, has entered Citadium, the den of trendy teens, with this new line.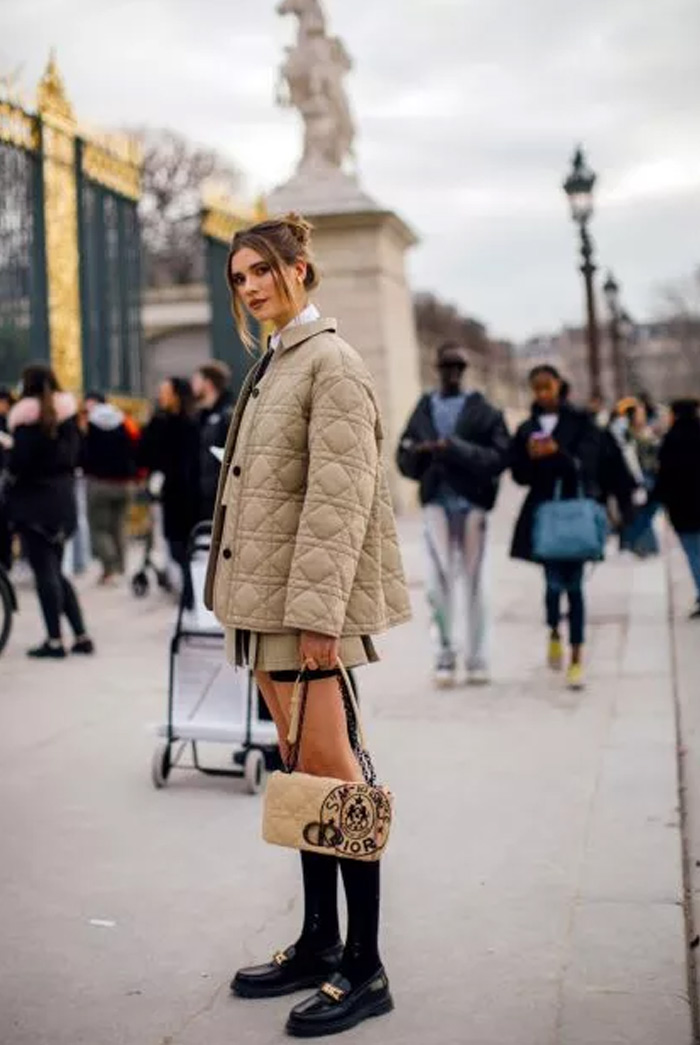 Valentina Valdinoci/Imaxtree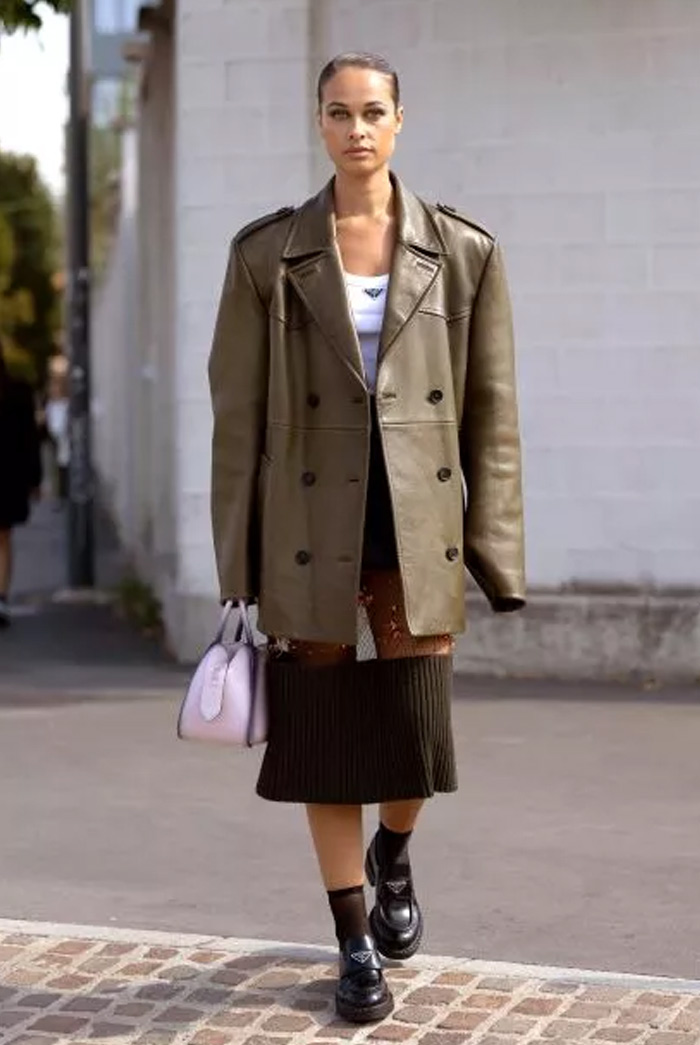 Vincenzo Grillo/Imaxtree
Stylish potential
Another important asset of the moccasin: it adapts to all styles. On social networks, girls hijack it with rock or neopreppy looks, wear it with baggy jeans or pencil skirts, sport it in glittery disco mode or in an exaggerated version with XXL tongues or chain snaps, thus flirting with bad taste on purpose. The most seasoned, on the contrary, will brandish deliberately classic models (almost as a challenge) to show how they know how to twist it, sublimate it and make it eminently cool. "The key to its success is its versatility," says Tiffany Hsu, director of women's and children's purchases for the online retailer Mytheresa, whose current bestsellers are the Saint Laurent loafers with large soles, the soft suede models by Loro Piana or the satin ones punctuated with crystals by Prada.
The great classics of the genre are also benefiting from this renewed interest. Like the cult moccasin 180 by J.M. Weston, unchanged since 1946. It must be said that it is distinguished both by the high quality of its manufacture and by its history. The one that saw the emergence in the 1960s of a new tribe called the "drugstore rebels". These boys from the 16th arrondissement who thought they were thugs with their Ray-Bans, Levi's jeans and Weston 180's. "The moccasin has always been our flagship model for men," says Olivier Saillard, DA of the house. But over the past year, we've also felt a surge in buying fever among women." Sales on this product have in fact increased by 57% in 2022! Olivier Saillard has also introduced, in 2019, a triple-soled moccasin in the spirit of creepers. "This is the no gender shoe par excellence. And it has long been accepted that it is no longer mandatory for a woman to be in high heels to express her femininity," he concludes.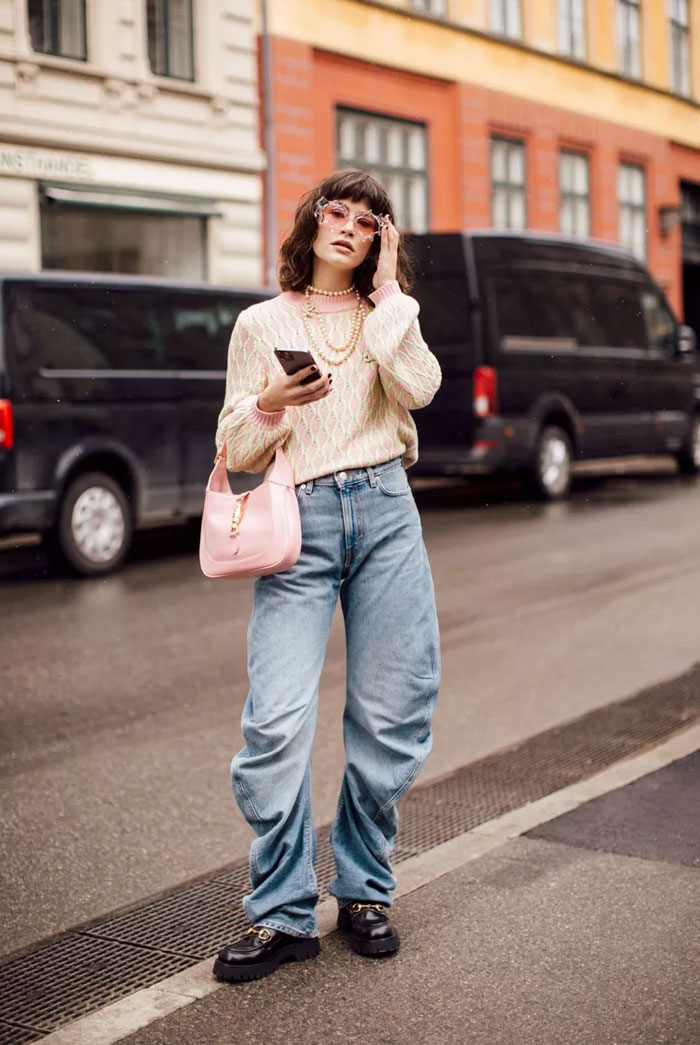 Valentina Valdinoci/Imaxtree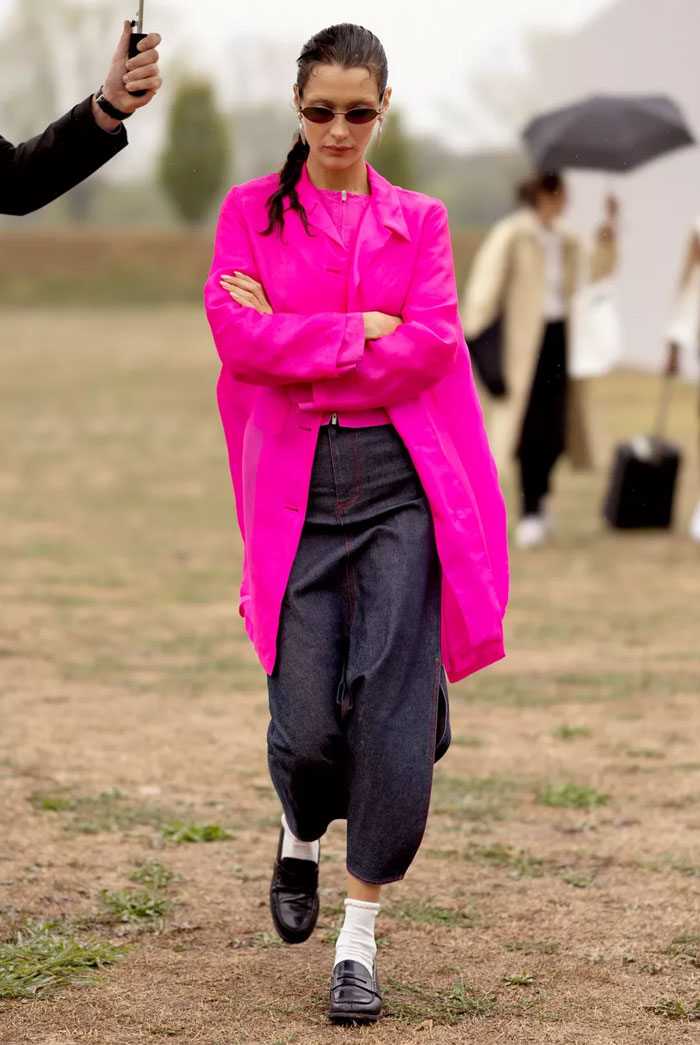 Vincenzo Grillo/Imaxtree