Kylie Jenner's Roaring Appearance at the Schiaparelli Show
Great Start for Parisian Haute Couture Week
Sabrina Pons - Madame Figaro
24-January-2023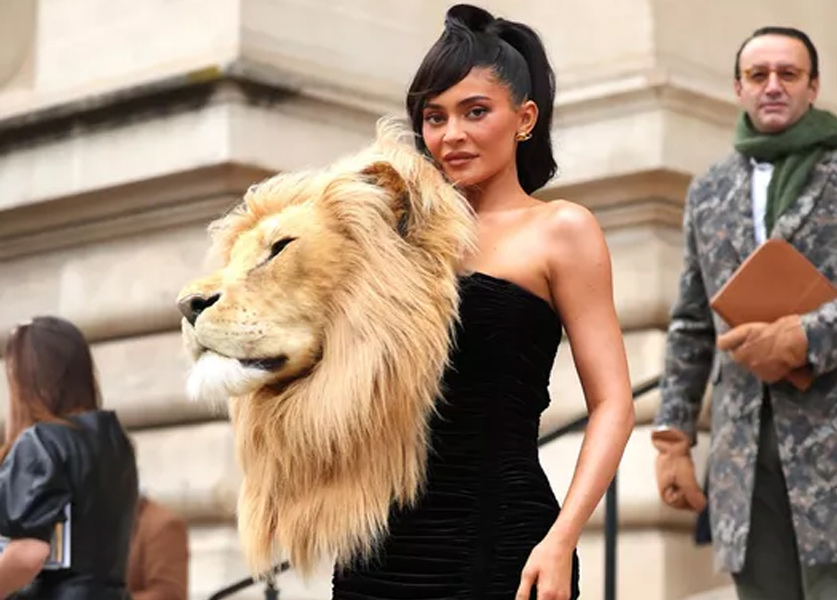 At the Schiaparelli show that took place this Monday, January 23, on the first day of the Parisian Haute Couture Week, Kylie Jenner offered us a great show.
Very viral entry for the Haute Couture week. Even before the presentation of the collection, there was already a lot going on. Let's start with the front row, where no one could miss the presence of influencer K
ylie Jenner
and rapper Doja Cat, both on site and in the virtual world: they accumulate between them 537 million followers on social networks.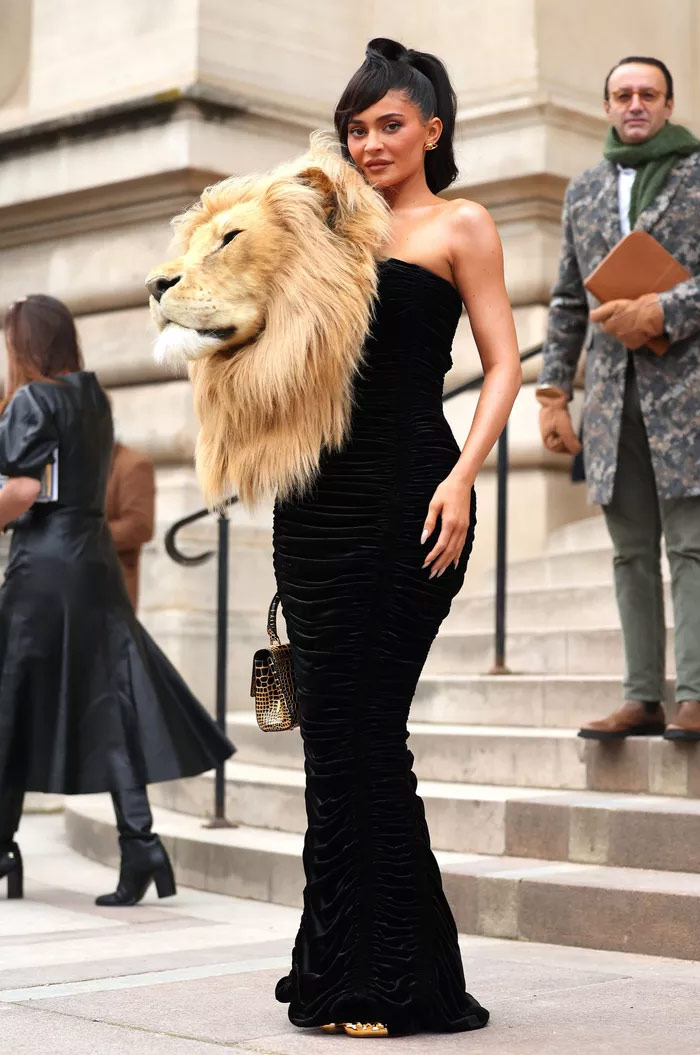 A roaring locker room
Let's move on to the sartorial affair. Better than a "simple" piece of haute couture, Kylie Jenner showed up in a long black sheath dress that managed the feat of having a lion's head, more real than life and life-size, on the chest. Not sure that the American could fully enjoy the show, her face having been slightly masked by the mane of the feline. Doja Cat, as for her, appeared all in glittering red, from head to toe.
Perhaps the feline creation signed Schiaparelli was mainly intended to claim another highly viral file: the name of his son, revealed two days before on his Instagram account. Publication that has put a virtual world in turmoil, collecting at this time more than 21 million "likes". A year after his birth, we learn that the child is named Aire, "Lion of God" in Hebrew. And thus more "wolf", as it had been announced. Naomi Campbell and her trench coat in fake fur representing a wolf that paraded under the eyes of Kylie Jenner.