Highlights of Day Six of Dubai Fashion Week
Rita Khoueiry
17-March-2023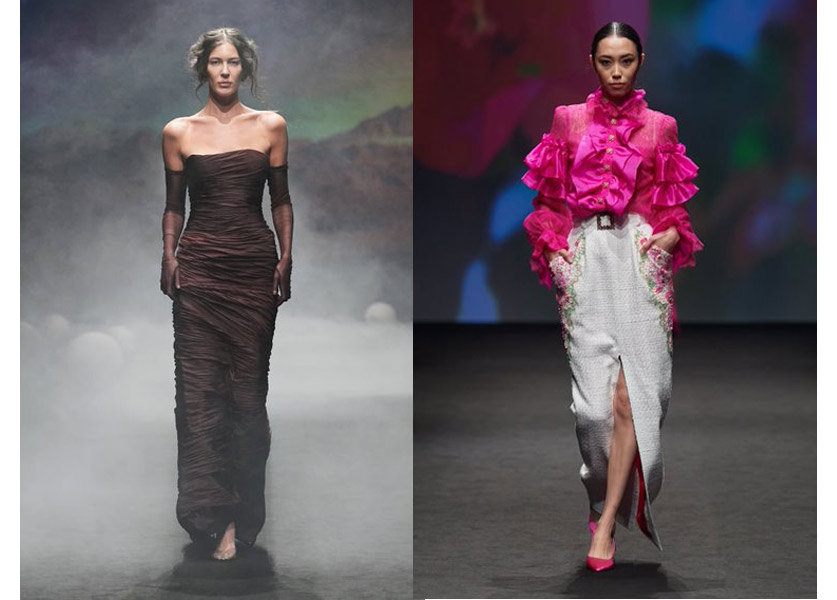 The final day of Dubai Fashion Week wrapped up with the shows of Marmar Halim, Karolina's Kingdom, Lamia Abi Nader and Michael Cinco; and presentations across Dubai.
Ferragamo
With Lana Qatramiz and Gaelle Hojeily, Ferragamo hosted a Styling Masterclass event at Dubai Mall Boutique celebrating the SS23 collection launch by Maximilian Davis.
For Maximilian Davis' Ferragamo debut, the designer unveils a new dawn for the brand: a renaissance of its Hollywood history. "I wanted to pay tribute to Salvatore's start by bringing in the culture of Hollywood – but new Hollywood," explained Davis. "Its ease and sensuality; its sunset and sunrise," he added.
This fresh language of luxury blends contemporary clarity with the purity of Florentine drape: an homage to the home of the house. Ethereal elegance materializes through sheer knits, liquid silk and layers of organza, but appears grounded by suede sandals drawn from Renaissance reality, and the tangible allure of polished accessories.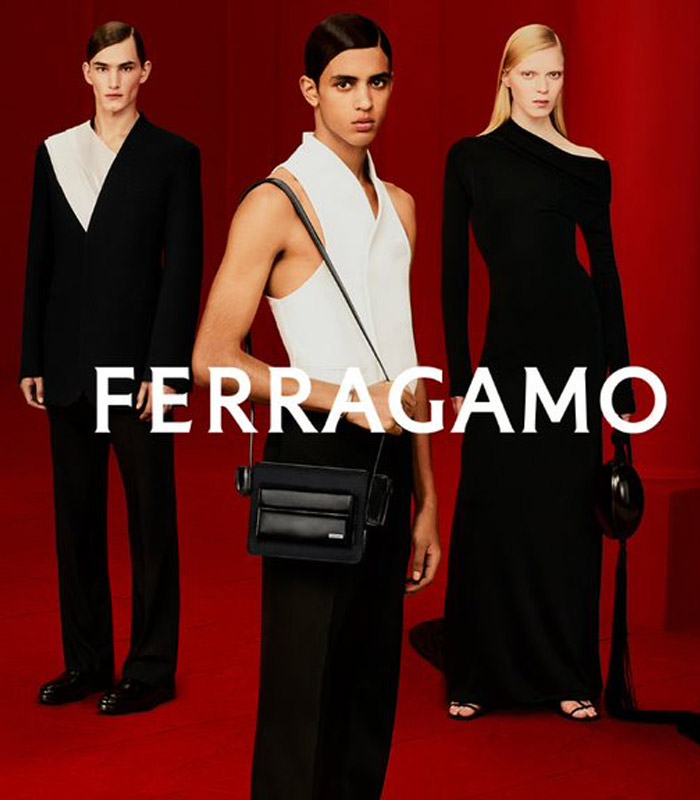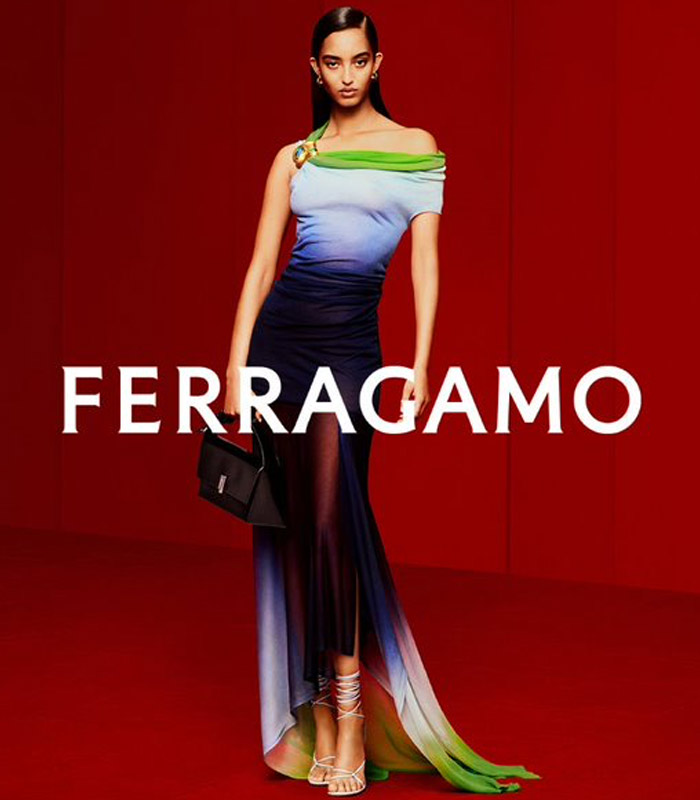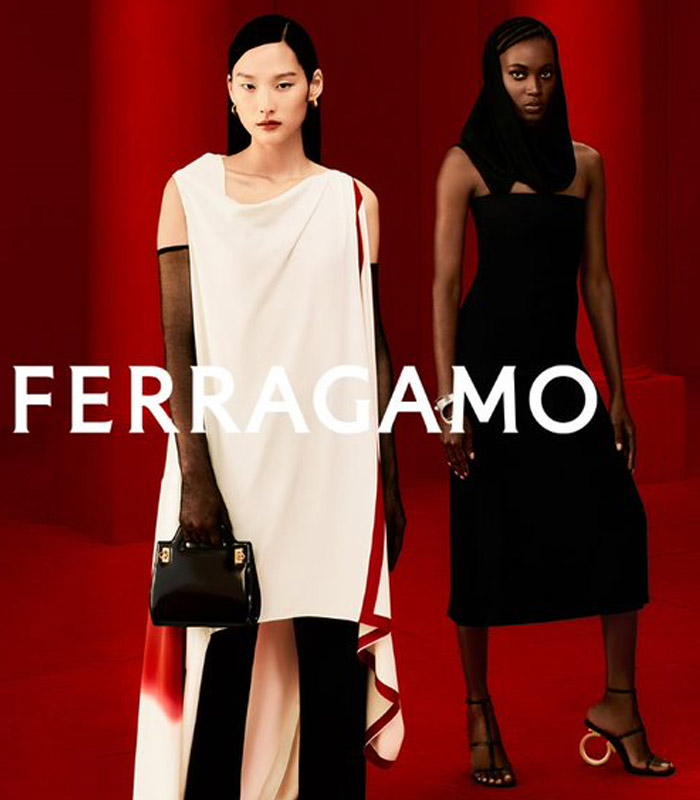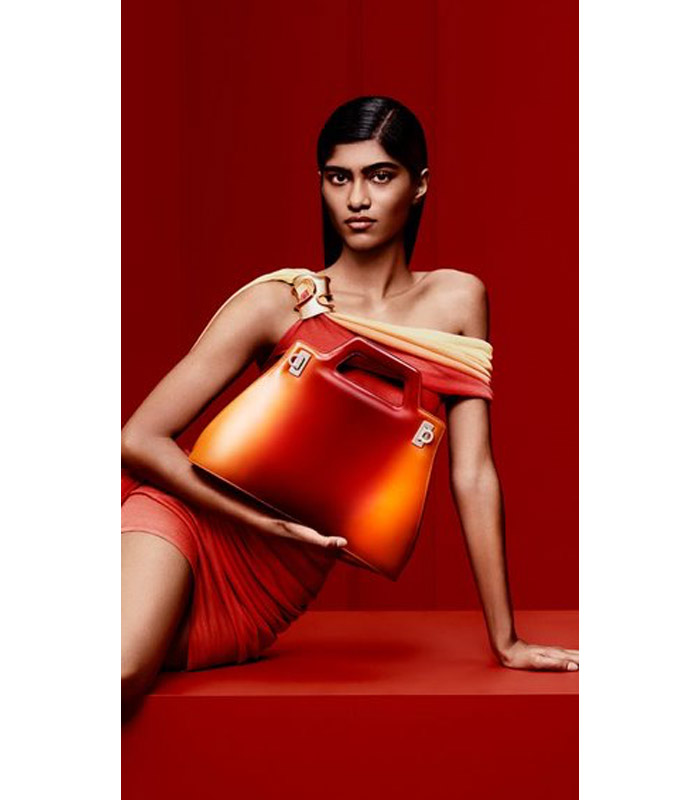 Marmar Halim

Marmar Halim brought the complexities of the desert to the runway through the stage setup, and the designs presented. The collection Hawma'a means desert in Arabic. Translated into manipulated fabrics of taffeta, velvet, chiffon, sequence, and leather-like and draped silhouettes that Marmar used to speak up all her silent thoughts. The classic cuts merged into exaggerated and unfinished finishing with maxi gowns, ruffled sleeves, asymmetric collars, and floor-sweeping capes. With colors varying from white, gold hues, aqua gray, purple, apricot, magenta, and peach came together with the dark tones of brown and black to set the scene of a collection of variety, glamour, and presence.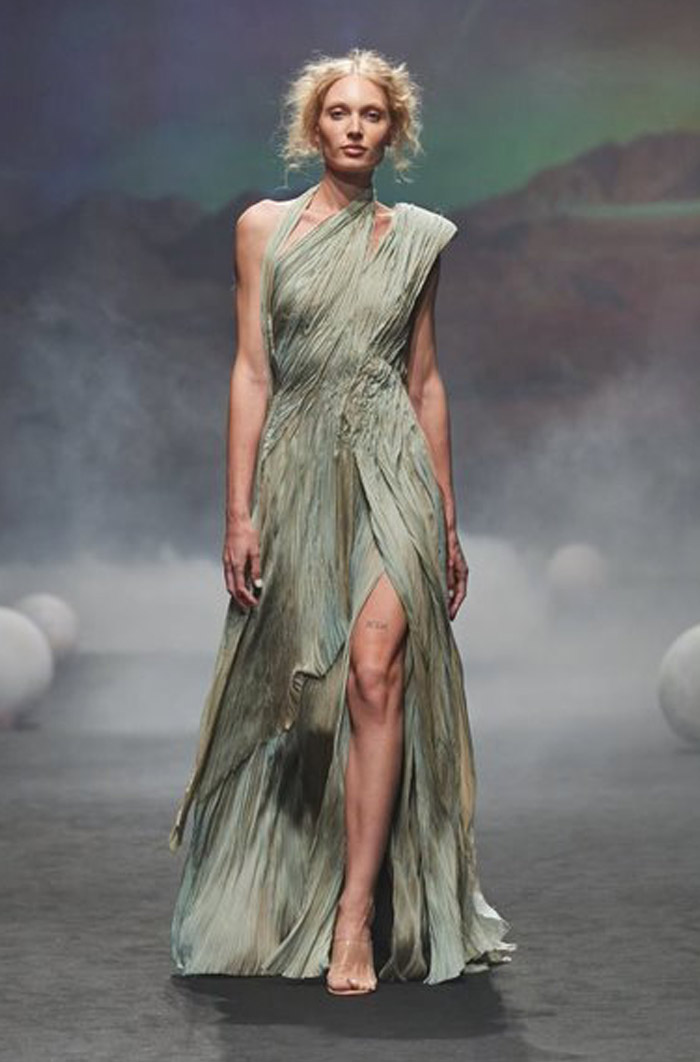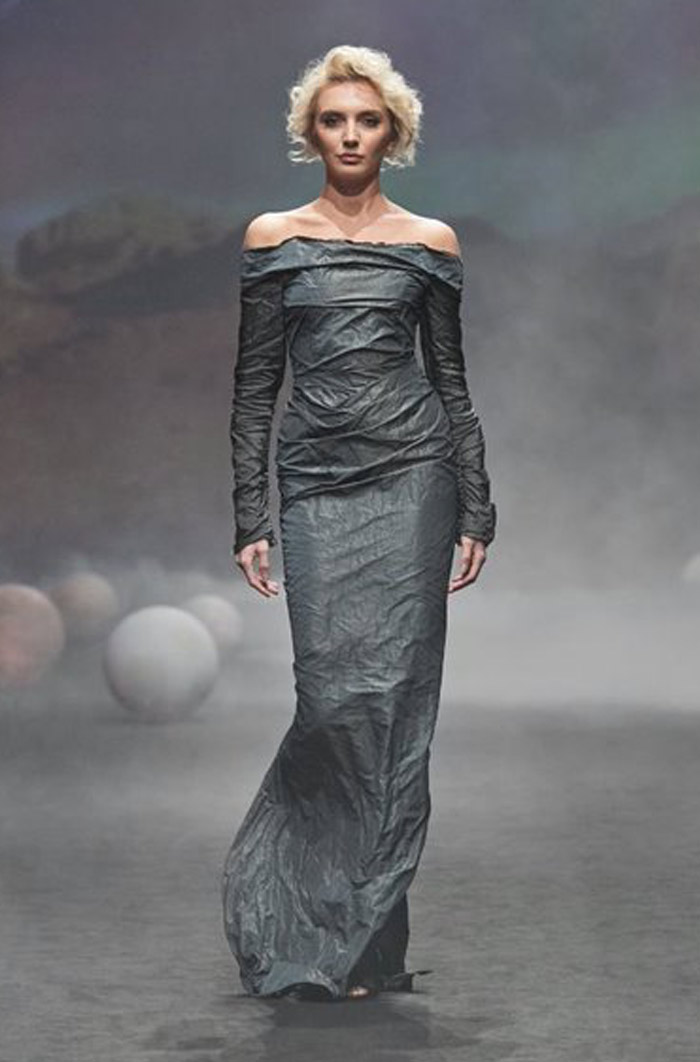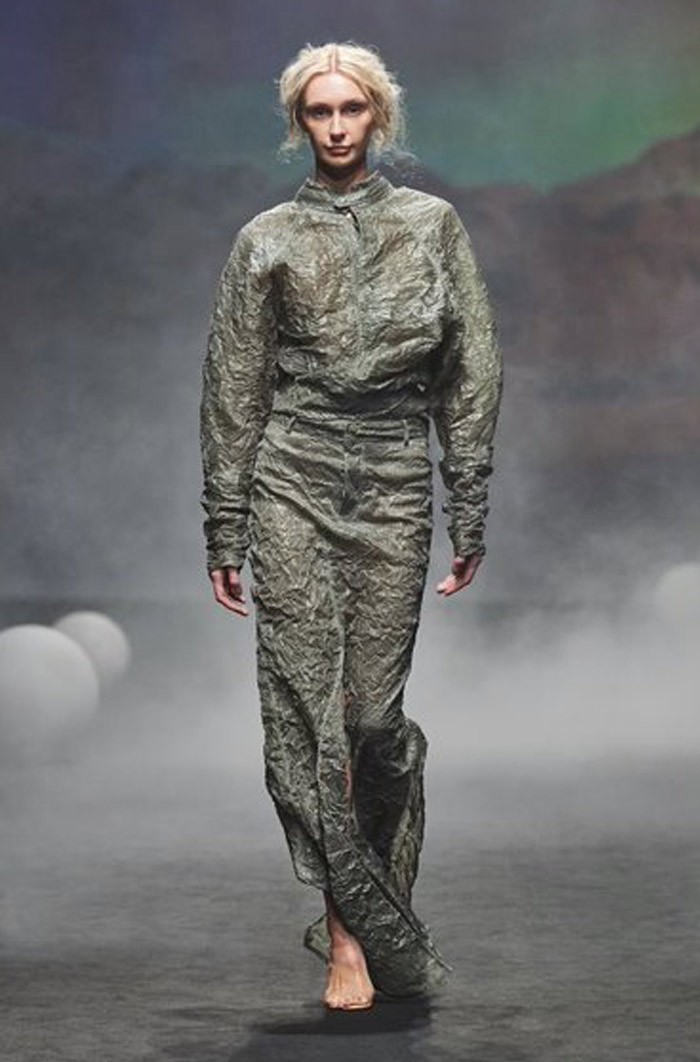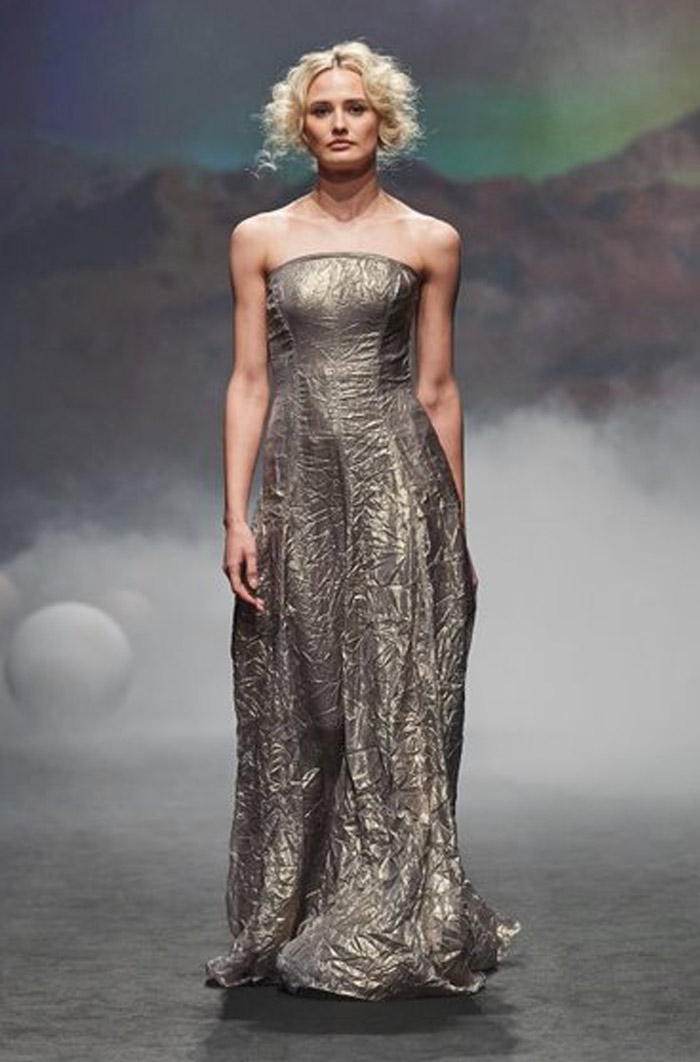 Karolina's Kingdom

Karolina's Kingdom showcased 30 looks from the Letizia collection on the runway. A collection for mother and daughter expressed by luxurious silk coupled with bold colors such as fuchsia and turquoise. Details of the Shanti embroidery, paired with the gold and mother-of-pearl frills, added depth and complexity to the pieces. The signature shades of Karolina's Kingdom are prominently featured throughout the collection.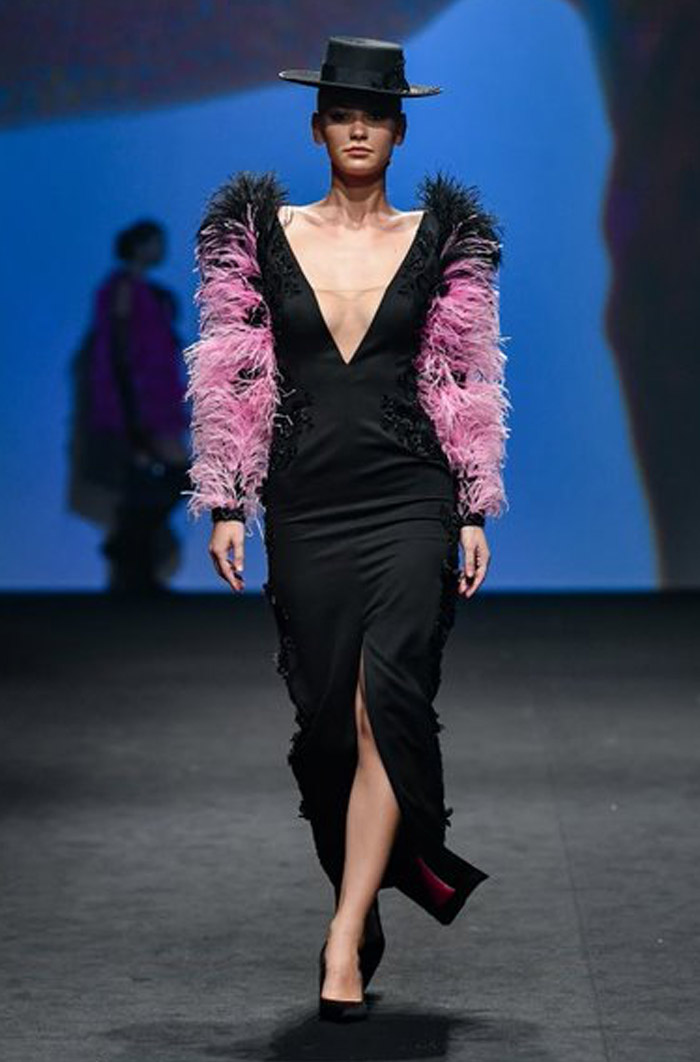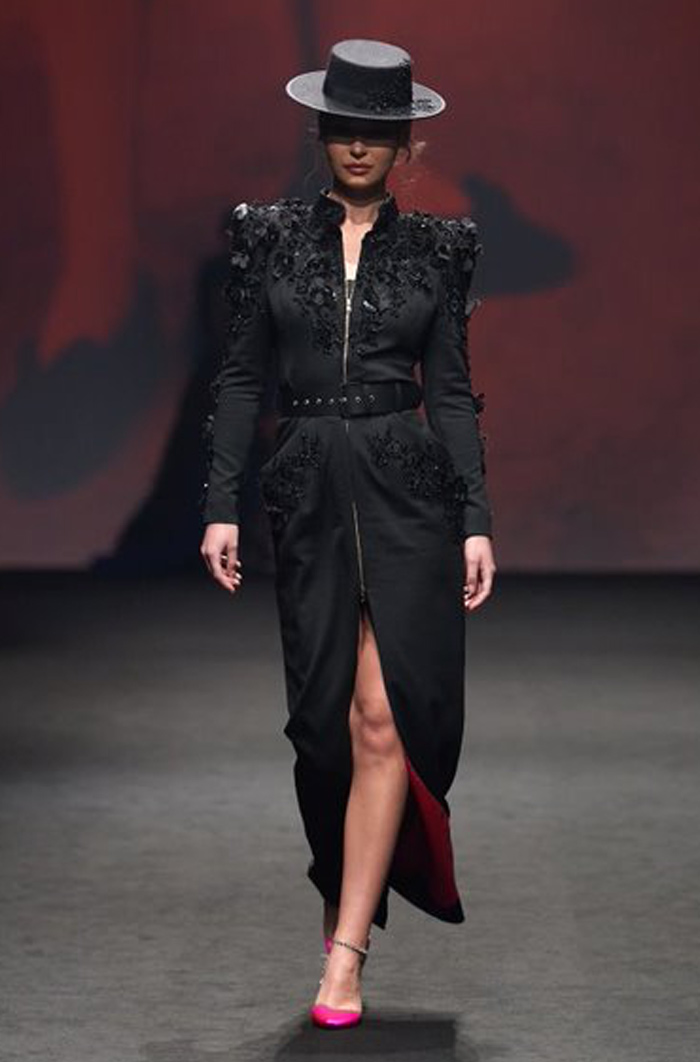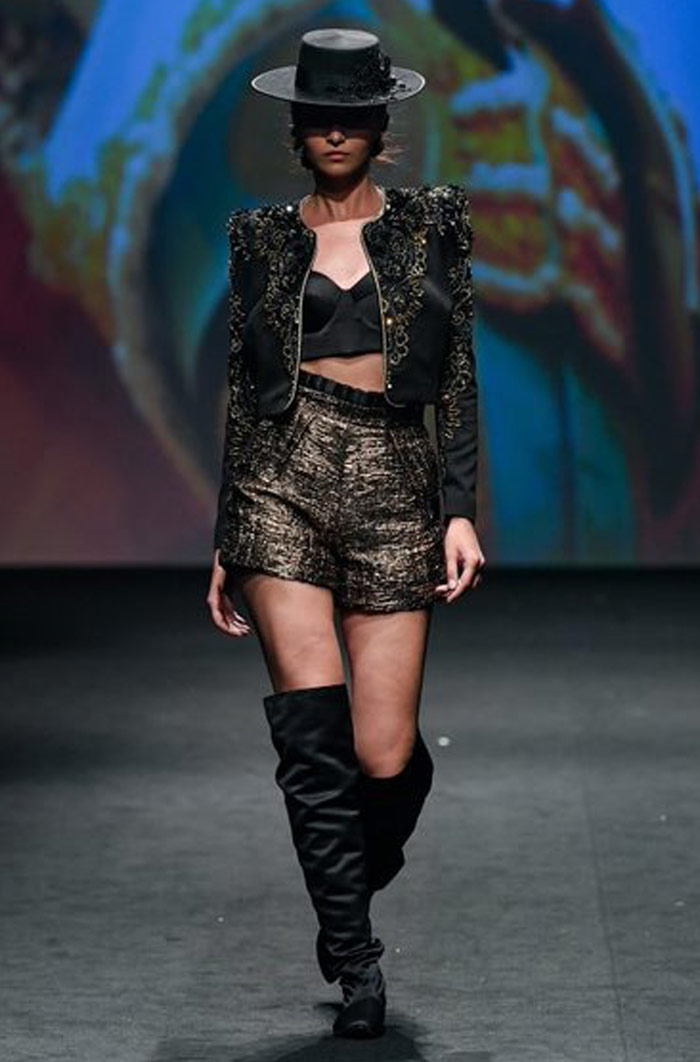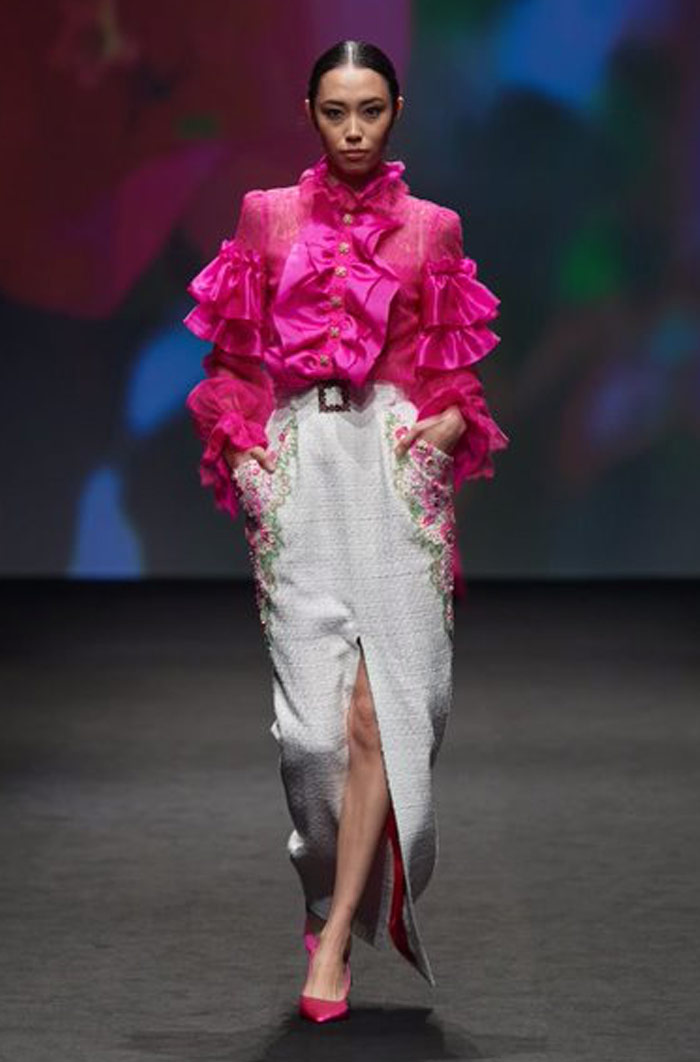 Lamia Abi Nader

Lamia Abi Nader's collection is a true reflection of her vision for simplicity and harmony while also exuding a sense of elegance. Romantic pastel colors conquered the runway alongside black, along with shimmers of glamor meticulously embroidered over delicate fabrics and sheer textures. The latter did not detract from the collection's character; we observed poise in the deconstructed sleeves, feathers, and oversized capes worn over gowns. Lamia also revealed two wedding dresses, white ornamented with sparkly gold and silver.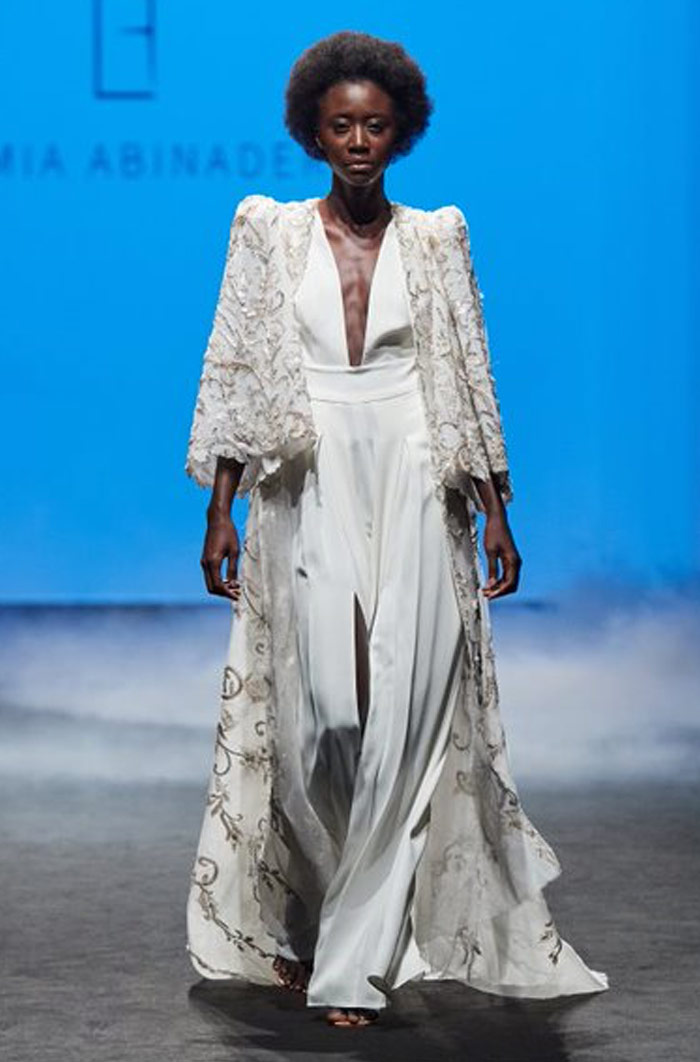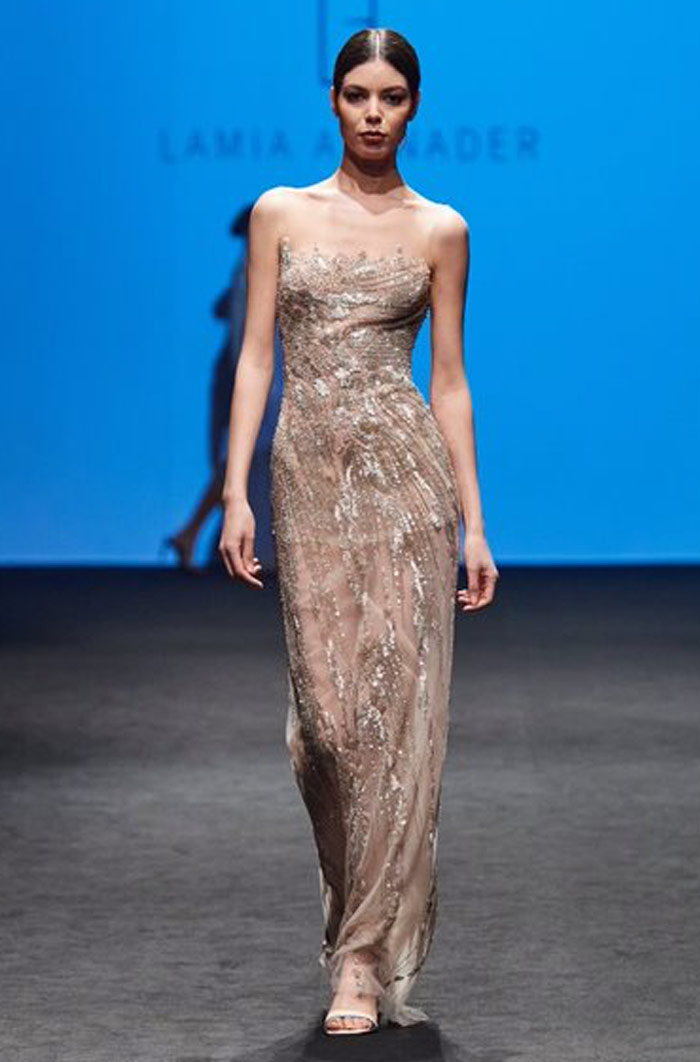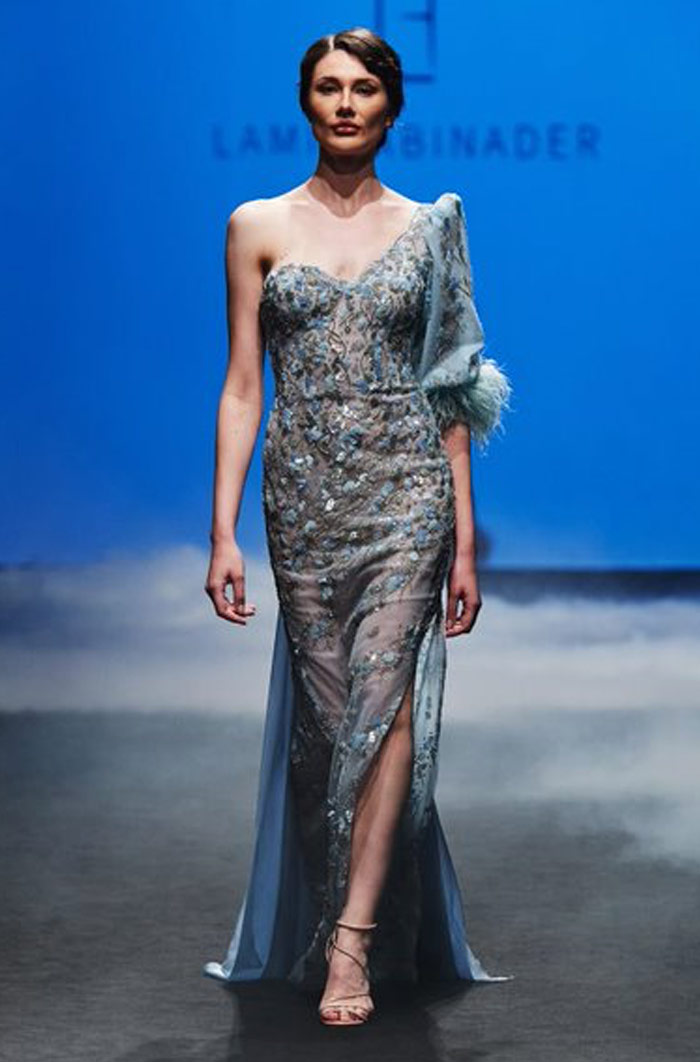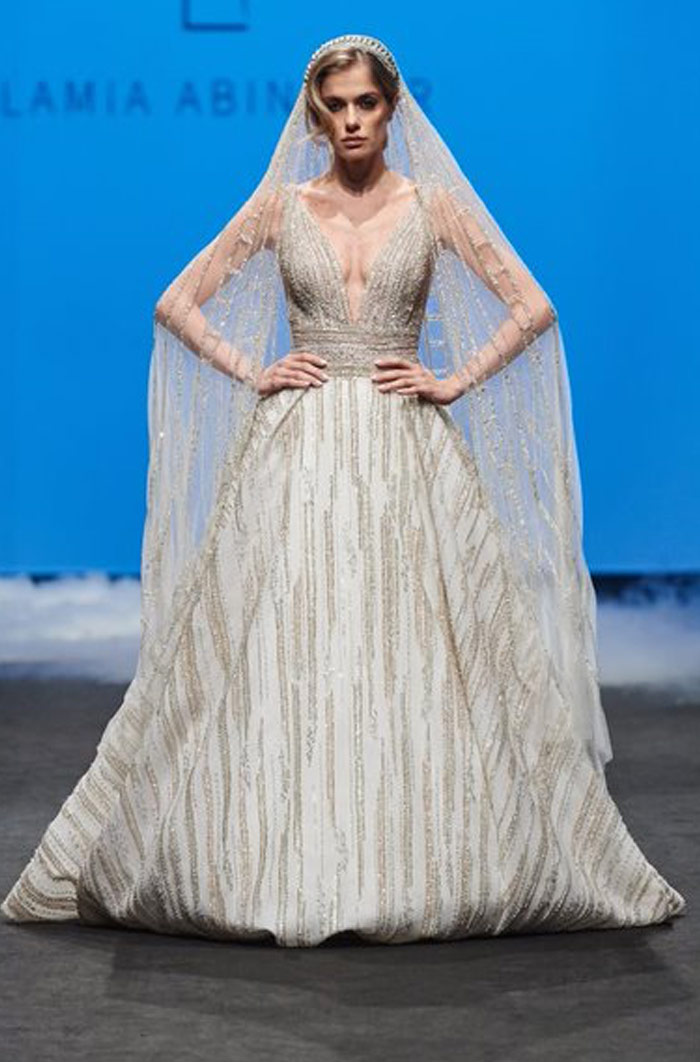 Michael Cinco

Inspired by the sophisticated architecture of the Duomo di Milano, Micheal Cinco's collection featured timeless jackets with delicate designs and unique embroidery that reflected the gothic regalia. Black and grey hues moonlit perfectly on the catwalk with the Swarovski crystals that added glam and light to this timeless couture and prêt-à-porter designs. The blue color made an appearance through patterns, crystals mounted perfectly on capes and long jackets along with evening gowns and suits. This collection brought both darkness and light together to give refined pieces of design.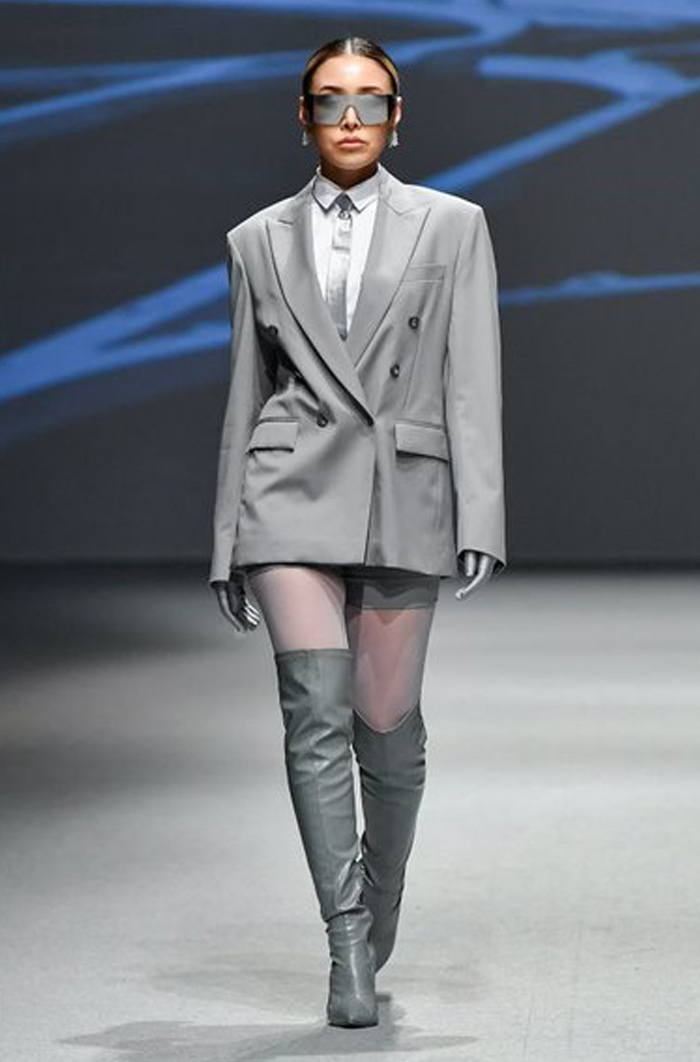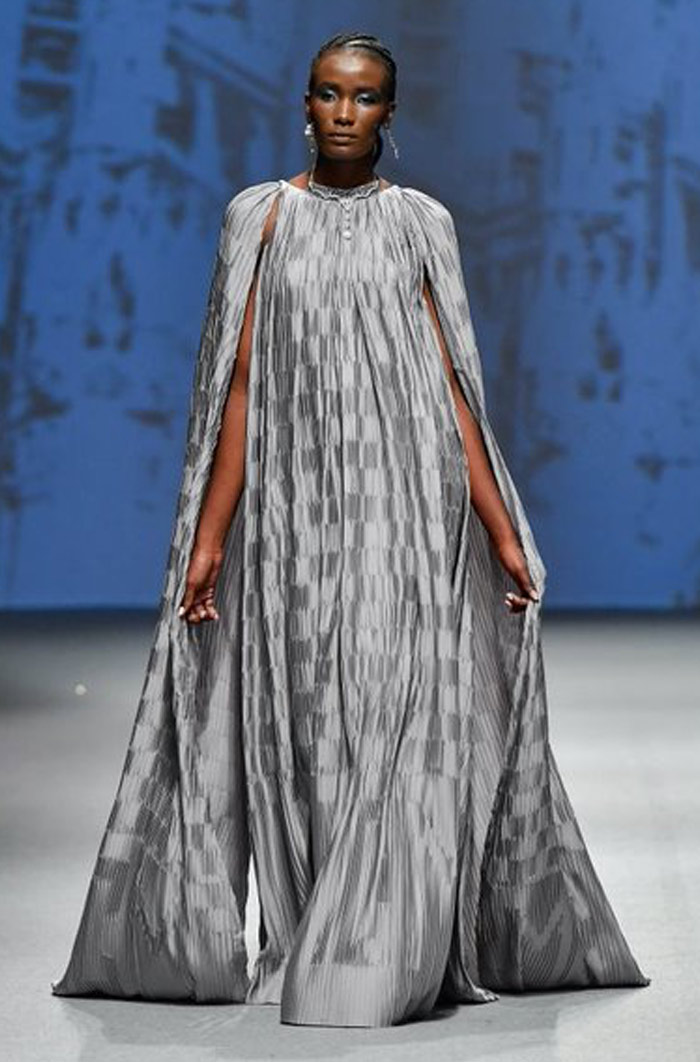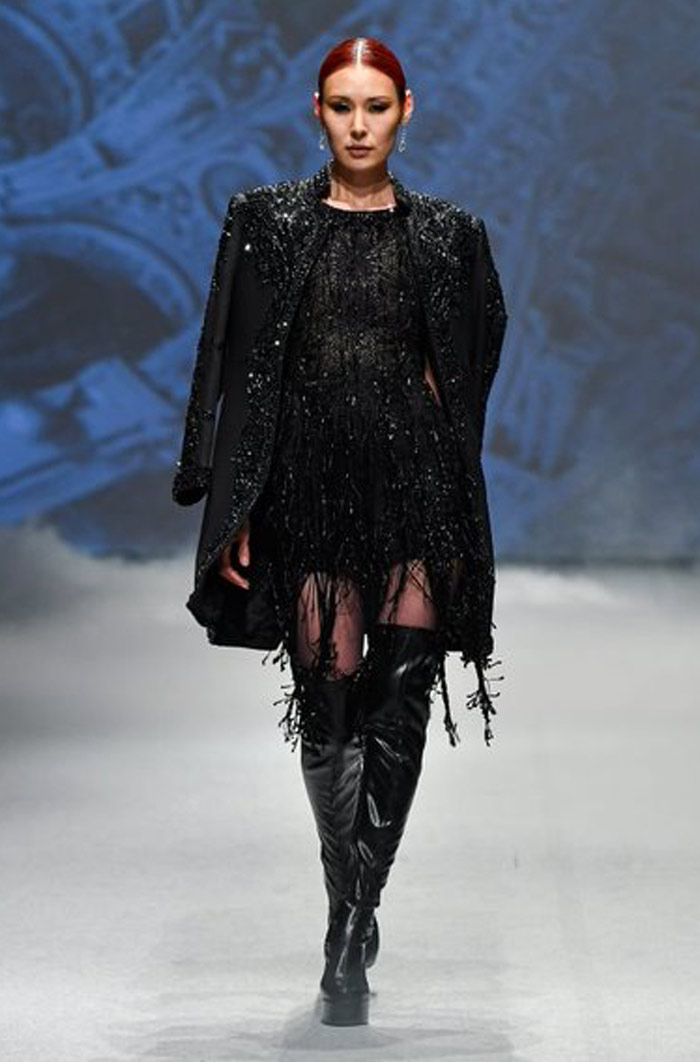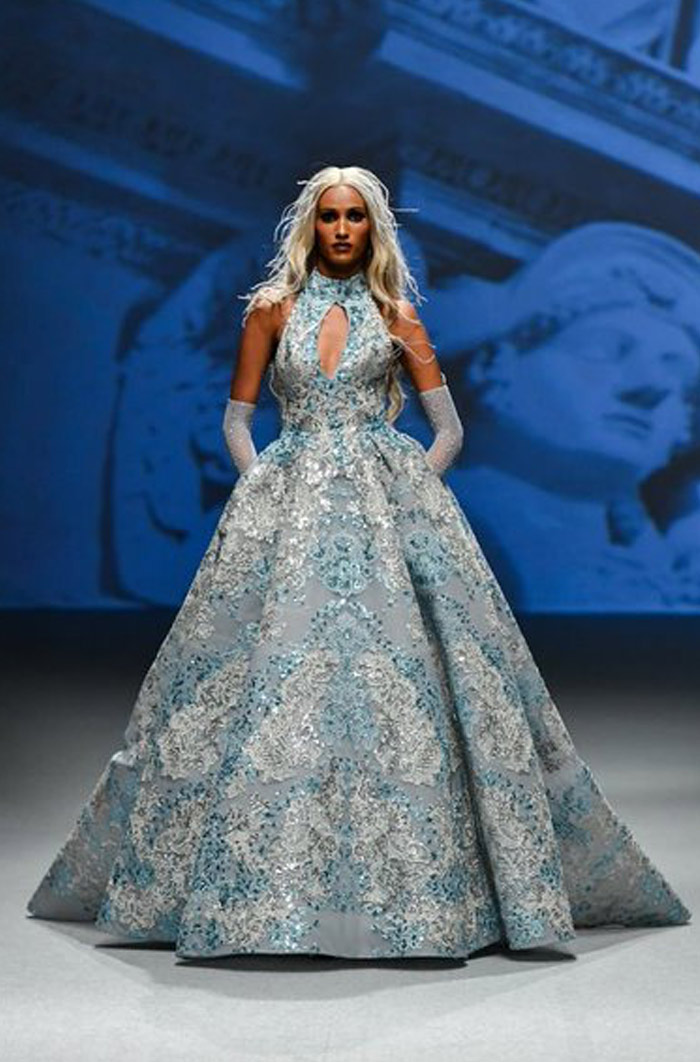 Etoile La Boutique x Serena Handbags Presentation

Etoile La Boutique co-hosted a private launch with Taya Bonicos founder of Serena Handbags, on the last day of the inaugural Dubai Fashion Week. Thirty-five guests were welcomed into the outdoor dining area of the Duomo Restaurant inside the Edition Hotel, which was adorned with fresh roses & the candy-colored new season collection to which guests were given an exclusive preview. Serena handbags are available exclusively in the Middle East at Etoile La Boutique's flagship store in Mall of the Emirates.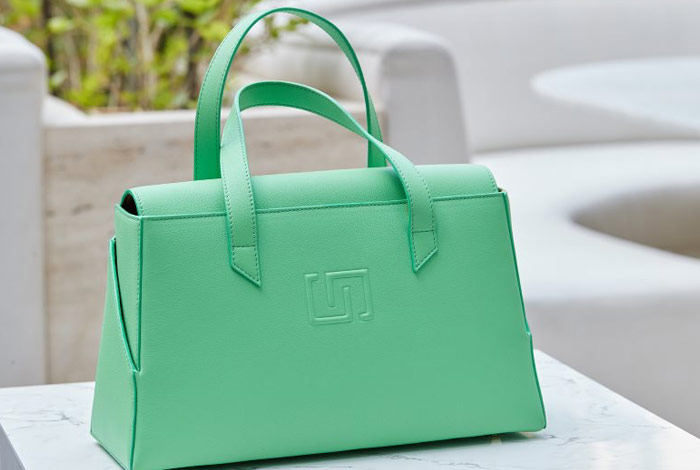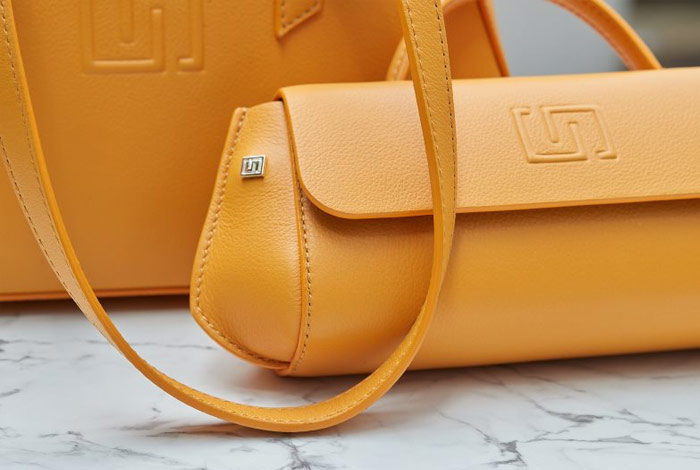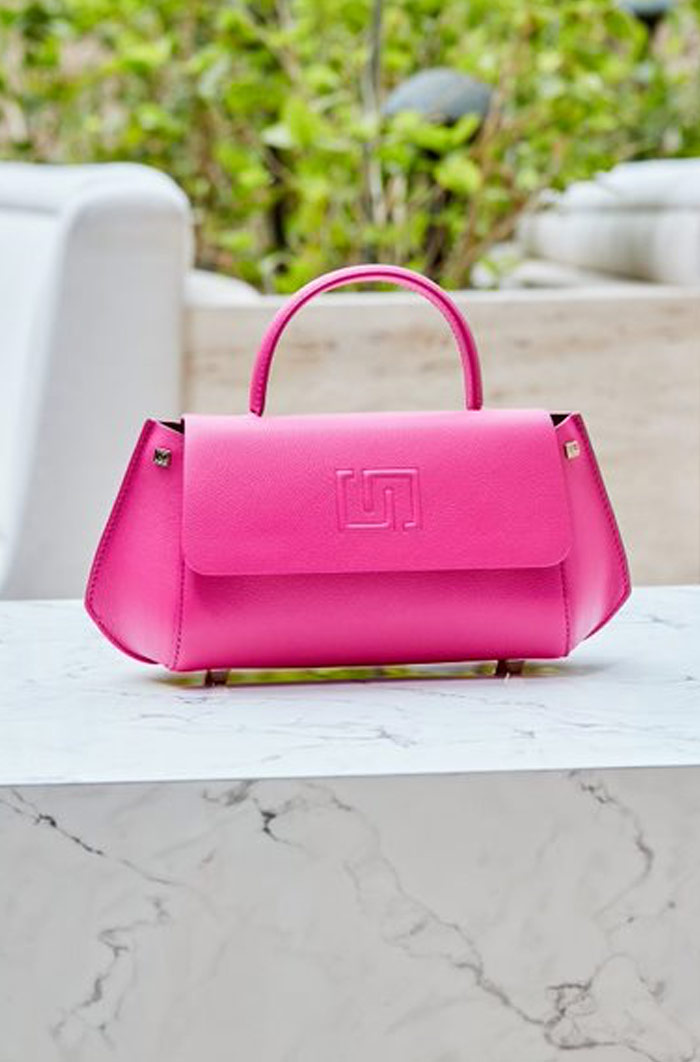 Dyson Masterclasses

Throughout the last five days of Dubai Fashion Week, Dyson hosted multiple masterclasses at the Beauty Lab by Dyson pop-up in d3. The exclusive masterclasses were led by Dyson Ambassador Deena Alawaid and Session Stylist Natalie Kasses, and offered pre-registered attendees a unique opportunity to see how models' hair was styled for DFW using Dyson technology. Participants also received personal styling sessions with one of Dyson's experts. In addition to the masterclass sessions, Dyson opened the Beauty Lab space in Building 7 to the public. Here, visitors had the chance to try out the entire Hair Care Range and ask Dyson's expert stylists questions. Attendees left with new insights and techniques for achieving salon-quality hair at home using Dyson products.