Cindy Bruna & Louise Bourgoin Represent Glamour with Pomellato
Nada Hanna
15-May-2023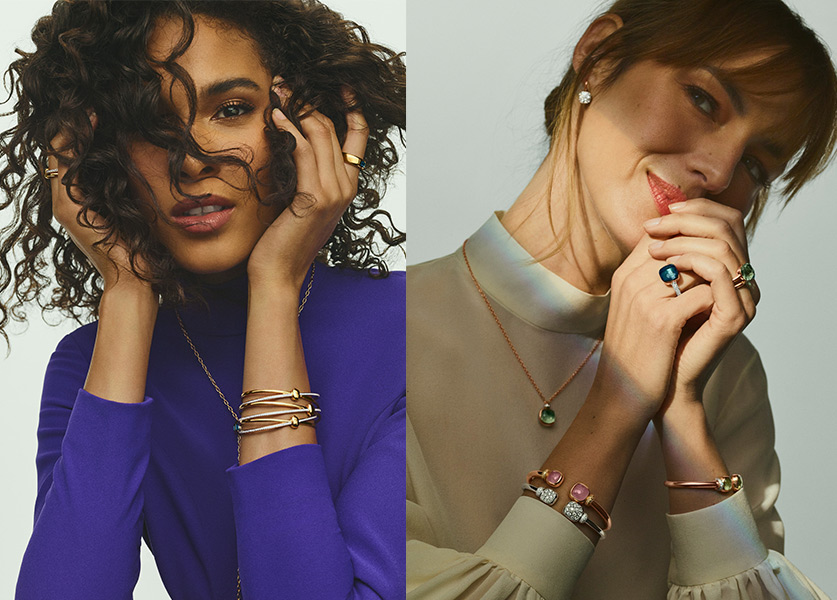 French actress, artist and writer Louise Bourgoin and French model and activist Cindy Bruna joined the Pomellato for Women community. The two beautiful new talents embody different and alluring facets of the jewelry brand's creations. Women are at the center of the Pomellato universe, as such the Milanese jeweler has chosen diverse female characters who reflect the spectrum of Pomellato femininity.
Born to an Italian father and Congolese mother while growing up in France, Cindy represents her singular beauty and background with a charismatic approach to both international modeling and fashion. As a proud ambassador to Solidarité Femmes, a support network for victims of domestic violence, Cindy's new collaboration with the jewelry brand that supports women is indeed felicitous.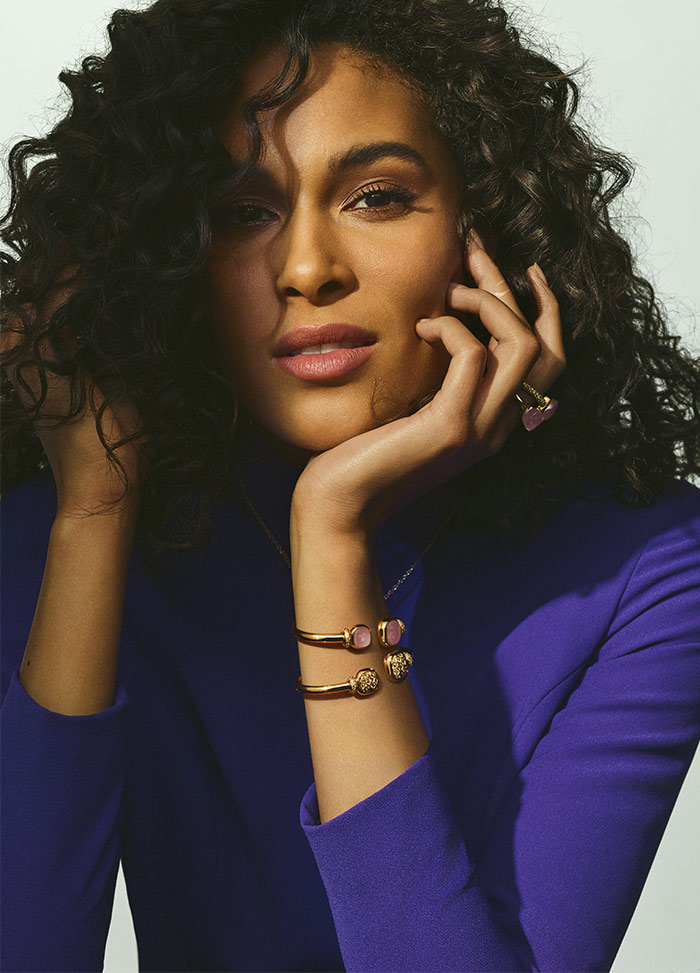 Louise Bourgoin is a prolific French actress whose sincerity resounds in the endearing and natural characters she portrays. She is also often followed by the press for her elegant, chic style. With career beginnings as an artist and author first, Louise's magnetism eventually led her to the big screen where she became one of the most beloved French movie stars.
Shot by Gregory Harris, Louise conveys sophistication and elegance wearing statement pieces from the Nudo collection. Ravishing in her femininity, Cindy chose brazen jewelry combinations from Pomellato's Nudo and Pomellato Together collections.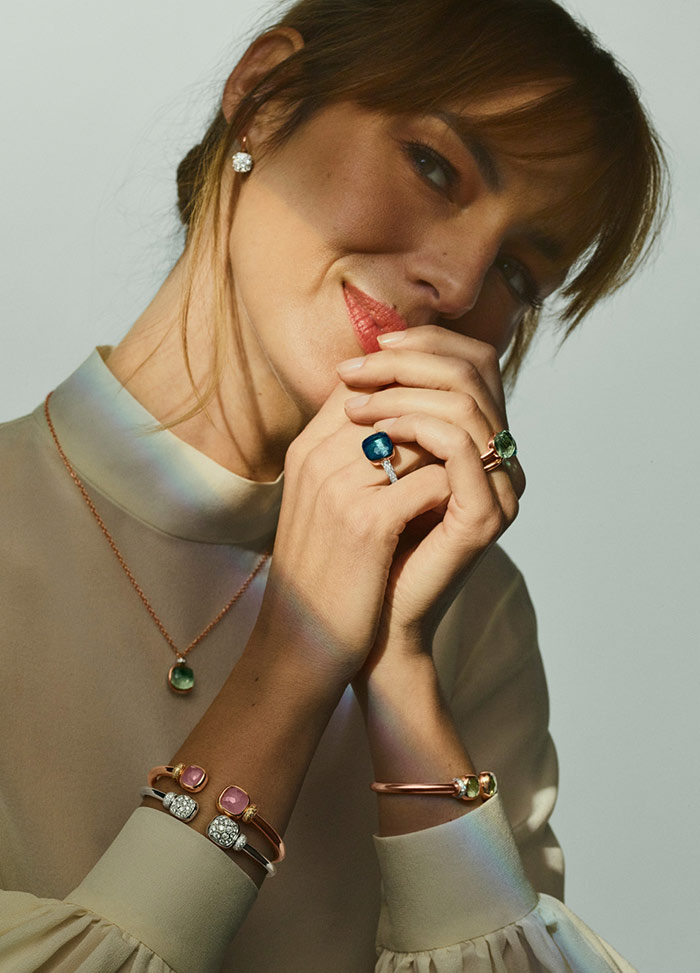 Since its inception in 1967, Pomellato has been the jewelry brand for the independent woman, its day-to-night Milanese style both refined and contemporary. Dedicating itself especially to women's causes including Pomellato for Women communication platform, Pomellato's bold, color-rich jewels are handcrafted in-house in Milan.