Must-Have Sunglasses This Summer
Add a Pop of Color to your Daily Looks
Rita Khoueiry
16-June-2022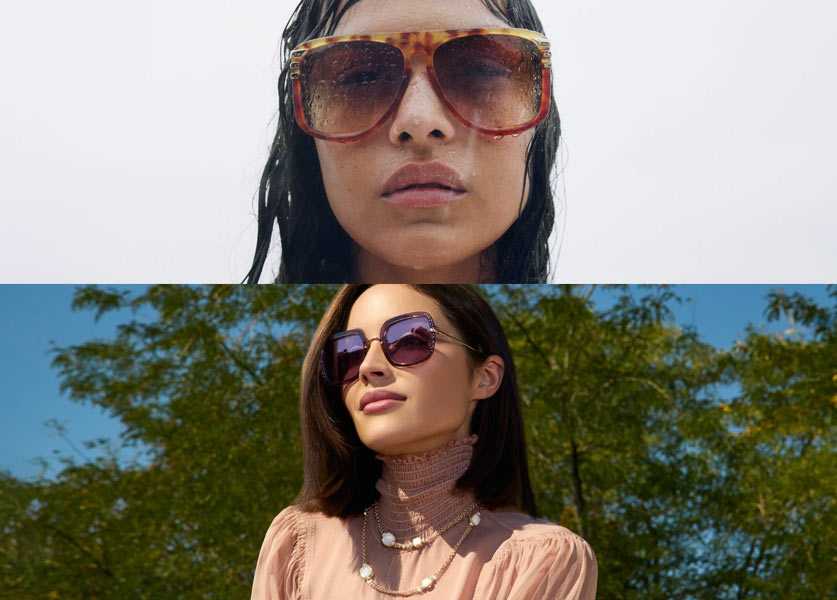 Summer season is here, which means that your daily outfits are never complete without a pair of sunglasses that will let you embrace the sunny vibes. In fact, sunglasses can make a whole difference in your appearances, whatever is the style you opted for. So make sure to grab a statement pair of sunglasses from brands like Pomellato, Chloé, Swarovski, and others.
Pomellato's Eyewear Collection
Through this collection that balances between timeless craftsmanship and fashionable designs, Pomellato expresses the modern and gently daring attitude of the female universe, while celebrating its two emblematic collections, Nudo and Iconica.


Chloé's Eyewear Collection

A new seasonal range of eyewear featuring vintage-inflected silhouettes, vivid color blends and rich finishes, which evoke the grace and glamour of natural elements like precious stones.



Alaïa's Eyewear Collection

Sophisticated shades emanate elegance as striking finishes and contrasts emphasize Alaïa's extraordinary mix of creativity and innovation.



Swarovski's Eyewear Collection

Swarovski Dulcis will give you an artistic energy this summer. Swarovski's collection features sculptural frames with playful tones adorned with precision cut crystal.



GUESS's Eyewear Collection

Have a distinctive, on-the-go style this summer with Guess eyewear. Captivating silhouettes adorned with animal print to add a fun element to your outfit.



Tom Ford's Eyewear Collection

Casual take on luxury for the summer while keeping the timeless silhouettes on hand. The new Clip-ons eyewear collection offer high-function optical frames, while converting to chic sunglasses with a single click. The frame is perfect for a packed summer plan, suiting every day-to-night occasion.



Barton Perreira's Eyewear Collection

Vivid colors encompassed with style and sophistication. A timeless frame with eco-friendly materials and stylistic innovation is worth your investment this season.