Mahlagha Jaberi Stuns on Red Carpet in Naja Saade
Rita Khoueiry
25-May-2023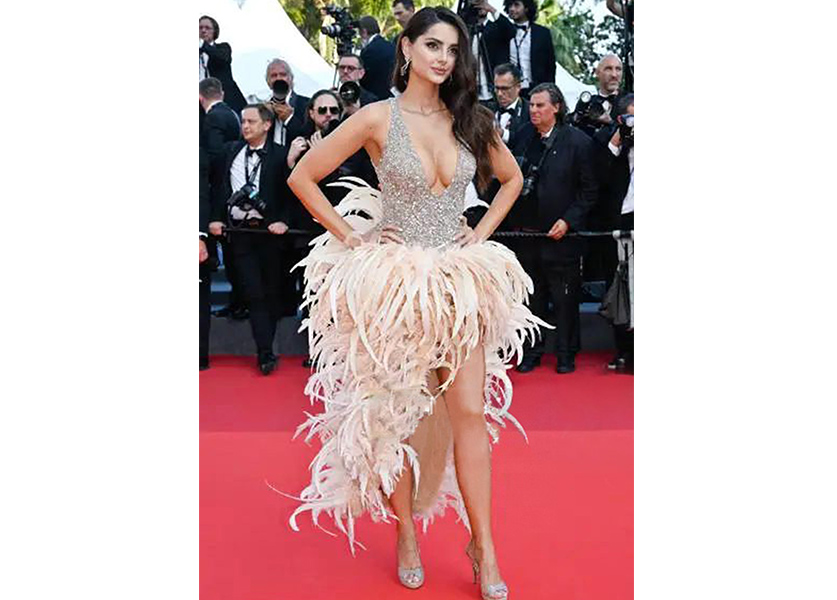 For its 76th edition, Cannes Film Festival has been gathering A-listers on the famous red carpet, offering them the opportunity to stand out in such an event. Every year, all eyes turn towards the festival's red carpet to check out celebrities' looks, since they tend to opt for glamourous and dramatic outfits.
Lebanese international designers took over the Cannes Film Festival this year, among whom is Naja Saade. Known for his unique and incomparable style, Naja Saade has dressed different stars on the red carpet. One of the looks that left us speechless was the one chosen by Iranian model Mahlagha Jaberi.
Acquiring more than 4.2 million followers on Instagram, Mahlagha Jaberi is renowned for modeling universal designers like Marc Jacobs, Phillip Plein, and many others. To attend the the "Club Zero" red carpet during the 76th annual Cannes film festival at Palais des Festivals on May 22, 2023, the Iranian model opted for a magical dress signed Lebanese Naja Saade. Designed as a body cut with a voluminous short skirt, this dress has left us speechless with all its details. The upper part has been created using a sparkling silver fabric with a bold neck hole. The voluminous skirt has been designed with soft leathers, along with a very high split from the front showing the beautiful body of the model. This daring piece marked one of the best looks on the red carpet this piece.