Scarlett Johansson Plays Hollywood Glamour at Cannes
Mitia Bernetel - Madame Figaro
26-May-2023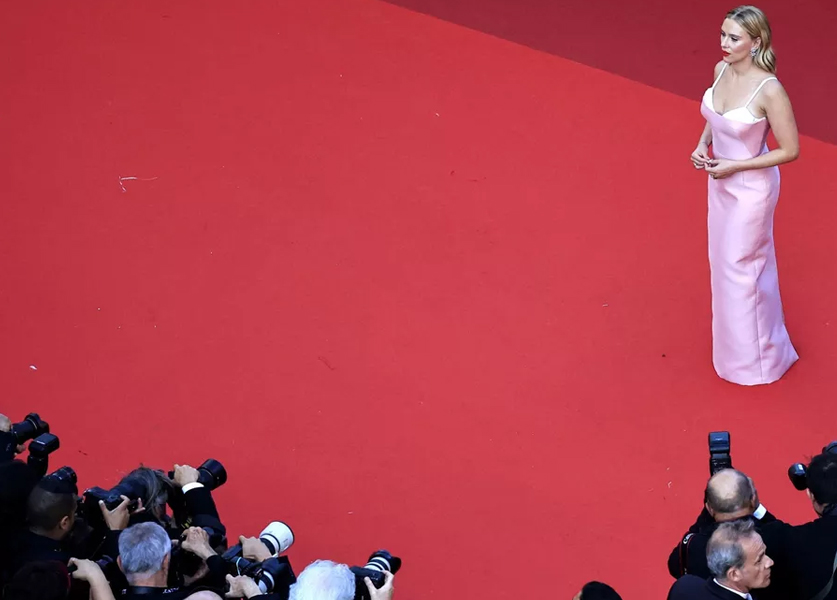 During the walk up the steps of Asteroid City, by Wes Anderson, in a pink sheath embellished with diamonds, the eternal winning combo of Hollywood stars, American actress Scarlett Johansson captured all the eyes. The red carpet on May 23 was hers.
The American star opted for Prada. Presented at the Palais des festivals, the film Asteroid City by Wes Anderson has caused a tidal wave of actors on the steps, it is on Scarlett Johansson that all eyes are focused. Scarlett Johansson has chosen to wear a minimalist sheath dress in pink satin structured. The only detail that disturbs the simplicity of the outfit, a white neckline takes the shape of a bra. An elegant piece tinged with spirit that Raf Simons and Miuccia Prada, head of the Italian label, have the secret. And that pulls its game on the Croisette.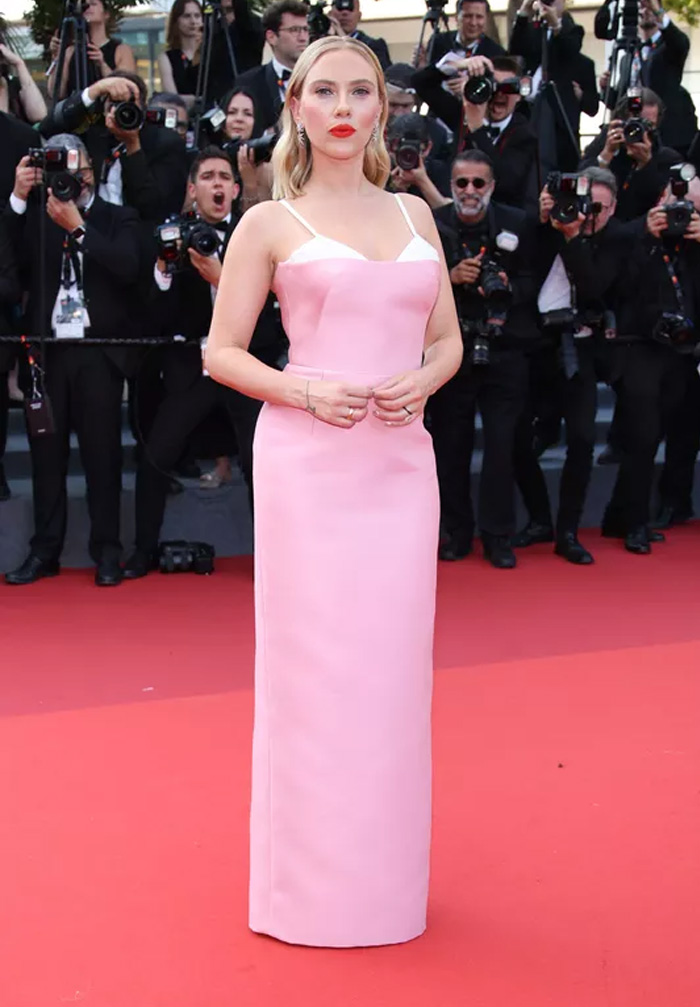 The uniform of the great stars
Scarlett Johansson opted for a pair of diamond earrings that stand out from her flawless blonde bob. It did not take much more to the 38-year-old actress to subjugate the photographers. And for good reason, her pink outfit enhanced with diamonds is not without evoking the one worn by Marylin Monroe to sing "Diamonds Are a Girl's Best Friend" in the famous scene of the film Men Prefer Blondes of 1953. An association that celebrities have reappropriated many times since, like Madonna in her Material Girl video in 1985. And which is registered, in the collective unconscious, as the archetype of Hollywood glamour.