The Beaded Jewelry Trend Is Bringing Back Our Best Childhood Memories
Farah Fala
17-June-2021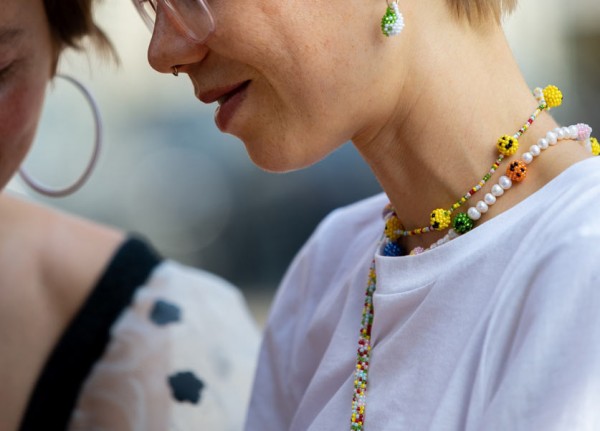 Colorful vibes are the first thing that comes to mind when we think of beaded jewelry. These lovely accessories that we used to wear during our early teenage years to school outing and parties are making a huge comeback this summer. From bracelets to choker necklaces, these exquisite items can elevate any simple outfit you are wearing, whether a plain, white top or denim jeans. In our constantly evolving world, fashion styles are changing too. Read on to find out how beaded jewelry trends have evolved for summer 2021.
The Beaded Necklace
Lately, high-end clothing and jewelry brands like Bottega Veneta, Balenciaga, Etro, Marni, as well as many others have incorporated beaded items into their collections. The beaded necklace, particularly with its cosmic beads, letters, and shapes, has been an attraction for most celebrities and fashion influencers.
The Swedish-based model Elsa Hosk has recently accessorized her green blazer with a stylish beaded necklace from Lauren Rubinski jewelry and a chain necklace too.
Beaded jewelry items have found their way to Arab celebrities too. Qatar-based Lebanese influencer Rita Dahdah Fawaz has shared with her followers on Instagram a photo of her wearing a beaded choker necklace with letter blocks that spelled her name and rectangular beads from the Beirut-based Sophia jewelry label.
The Beaded Bracelet
Remember when we used to spend our summer vacation designing and creating our own beaded bracelets using a piece of elastic string and some beads? Today, jewelry designers and famous brands have made things easier with their marvelous collections. For instance, Roxanne Assoulin, who has been in the jewelry design industry since 1970, has highlighted several unique trends. When it comes to the choice of colors, bead shapes, and their styles, every piece is spectacular in its own way.
Shop your favorite beaded jewelry with one click. Sure, they will add some style and color to your outfit.

Beaded bracelet with 14kt yellow gold and white diamonds, Sydney Evan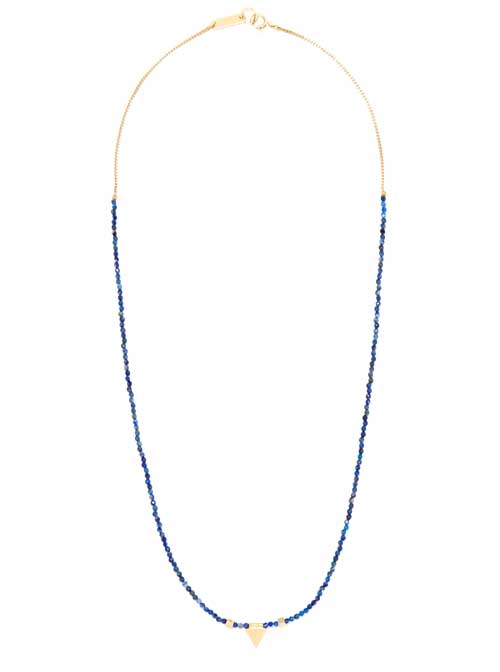 Rocio Beaded Necklace, Isabel Marant