Meet The Lebanese Woman Who's Behind The Most Glamorous Weddings Ever
Christina Jaber
22-June-2021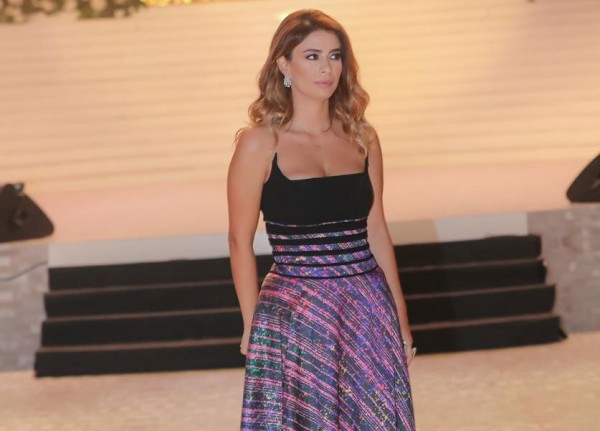 Creating magic and making your big day an unforgettable one is what Lebanese wedding planner Pamela Mansour does along with her partner Ramzi Mattar. The duo created MINE Weddings and Events from scratch, faced major obstacles and were fought in every way possible, only to quickly rise to success and become a name associated with lavish, glamorous and magical weddings. A Lebanese success story driven by the pursuit of perfection and the endless ambition of both Pamela and Ramzi. Pamela opens up exclusively to Special Arabia about the journey that led to this international success.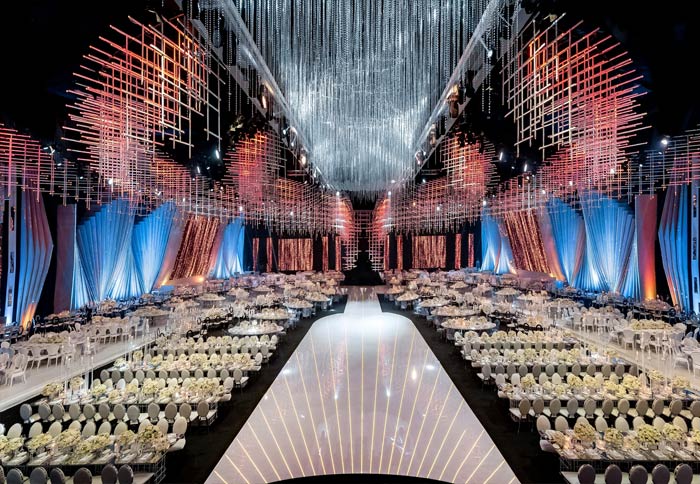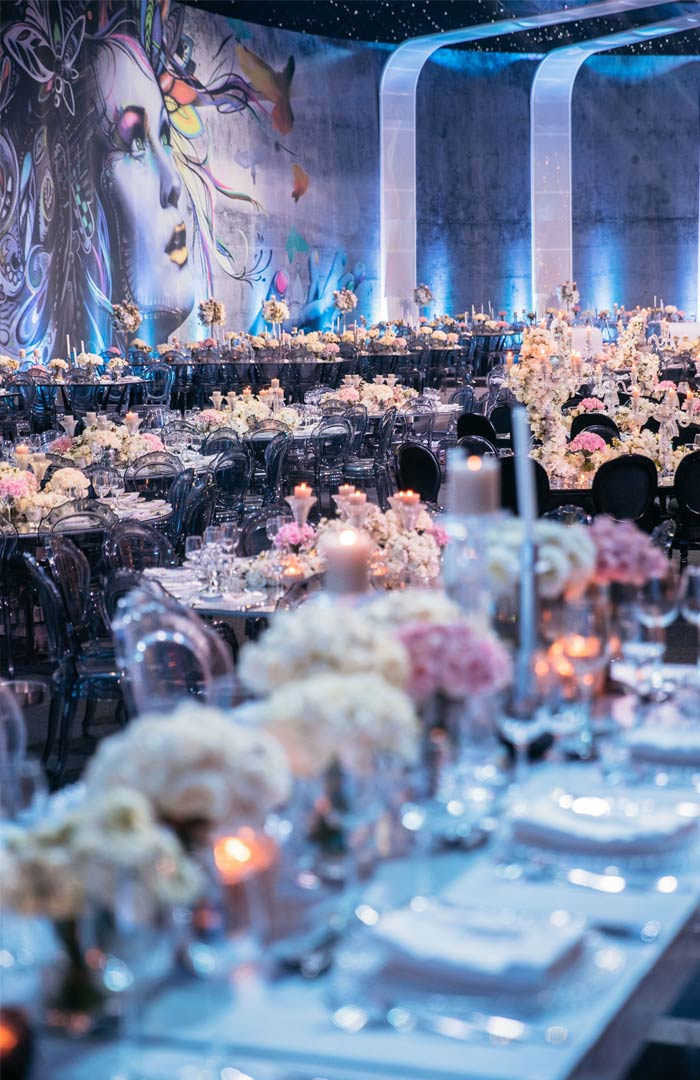 How did it all start?
Our story is funny and beautiful. I studied biology and Ramzi was working as an architect, but planning and hosting was always a thing for me even at my parents' house. When my friends started getting married and I planned their weddings, Ramzi was drawing the plans for me, then we started to work unofficially together for some weddings. Ramzi started that we launch our own business but I wasn't ready yet. But then it all started with a huge wedding in Dubai around 8 years ago. I was asked to be the wedding planner for a royal wedding in Dubai, I called Ramzi for help and we presented our pitch, they loved it, we did the wedding and it was amazing. That's when I knew it was time to officially launch our business.
What were the major obstacles?
We faced too many obstacles especially from the people in the same field because for them, we came out of nowhere and they couldn't understand why people wanted to work with us this much. There were popular wedding planners in the field before us so they tried to bring us down by banning their suppliers (photographers and others in the field) from working with us, but this served as a motivation to grow faster and bigger. We started investing in our own platforms and equipment.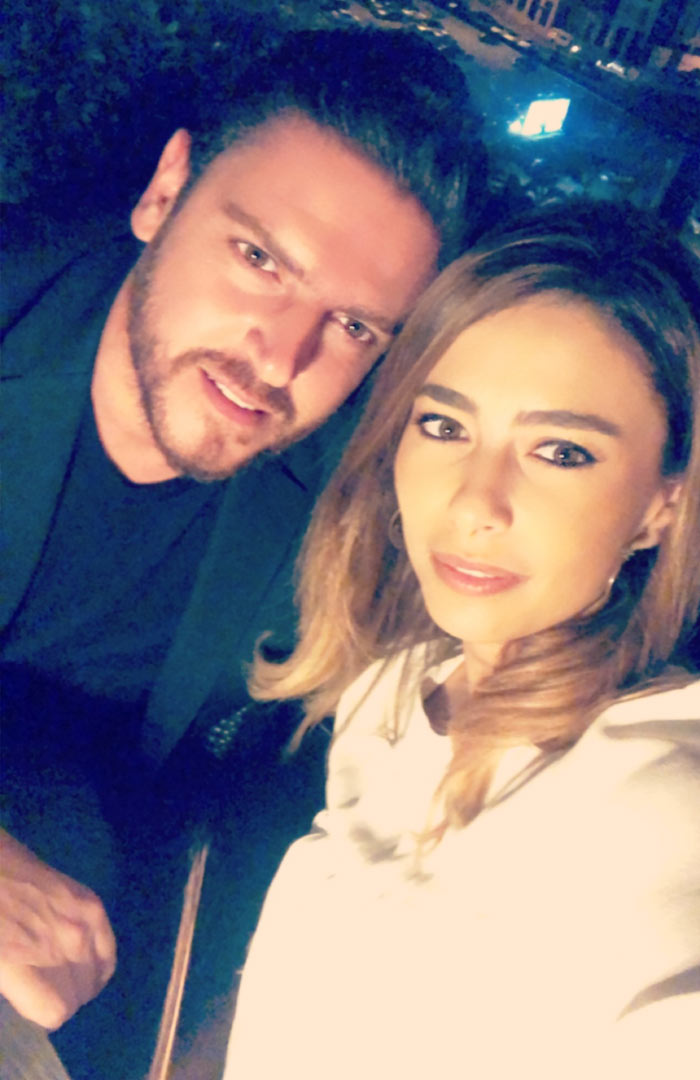 How would you describe Ramzi in one word?
Ramzi is my best friend, my partner and the most talented and professional person in wedding planning. If I was to add one more characteristic, it's that he's extremely ethical.
If the groom and bride break up right before the wedding, what do you usually do?
Brides become my friends since we spend so much time together and we hang out on a daily basis whether for the planning or as friends. So when this happens – and it did happen before – I can't but be there for the couple. I don't leave once the task is done because they become a part of my life.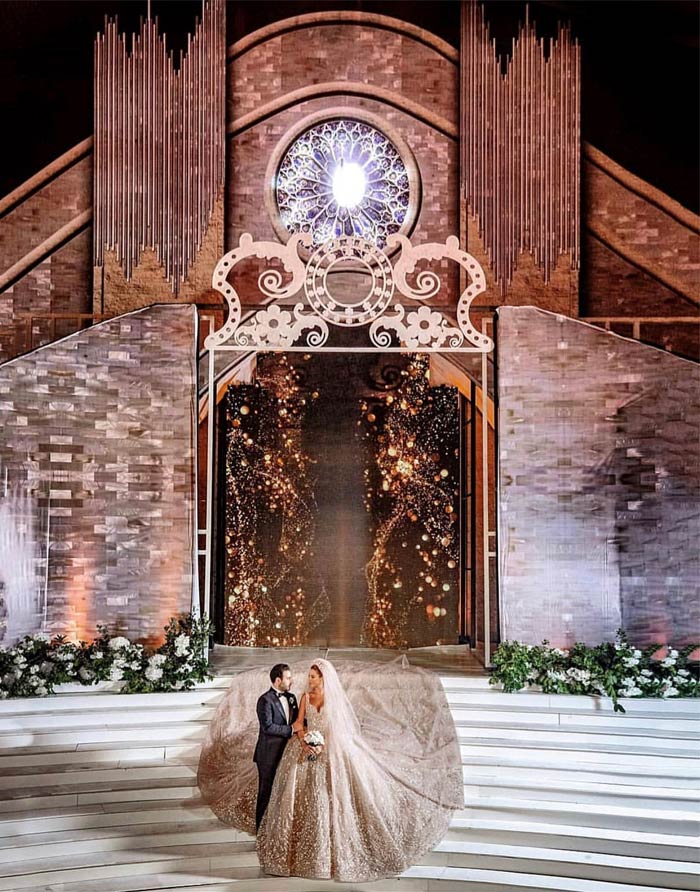 What part of the wedding is your favorite?
I love entrances and I can't imagine someone ruining the entrance of the bride and groom. I am popular for the great entrances I create and work hard for, so I really hate it when someone ever tries to step in the show while the bride is coming in.
How did MINE change you?
I am now a really different person. I became stronger and fearless. I started expressing my own opinion and personal preferences. I learned how to create beauty, and how to consistently push the boundaries of what is possible in terms of design, creativity, and innovation.
How do you maintain a healthy work-life balance?
It's really hard and you'll have to be sacrificing one for the other all the time. My mother helps me a lot with my 7 and 11 year-old kids, but Ramzi is really helpful as well. For example, I am planning to take them on a three-day trip so he will be taking care of everything during that time.