Angelina Jolie Adopts Ideal Hair Color to Transition from Blonde to Brunette
Victoria Hidoussi - Madame Figaro
6-September-2023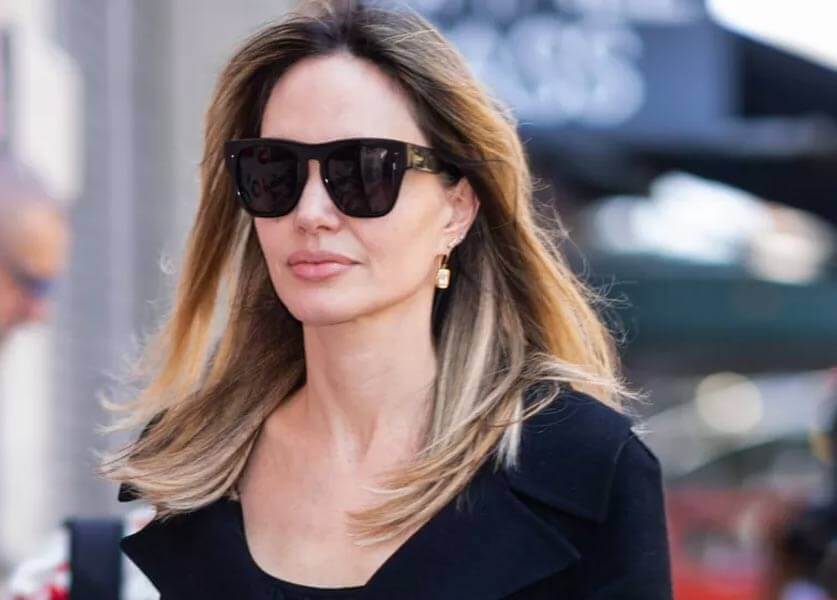 After sporting blonde hair for several months, the actress is gracefully transitioning back to brunette with a clever coloring technique.
For the fall season, Angelina Jolie is returning to her original brunette hair after a summer phase of blonde. While the transition between two such radical hair colors can be tricky, the actress has found a way to make the change gradual and stylish.
Indeed, the actress known for her role as Lara Croft was spotted on the streets of New York City on Sunday, August 20th, showcasing a "shadow hair" coloring, which can also be described as an "ombré" balayage.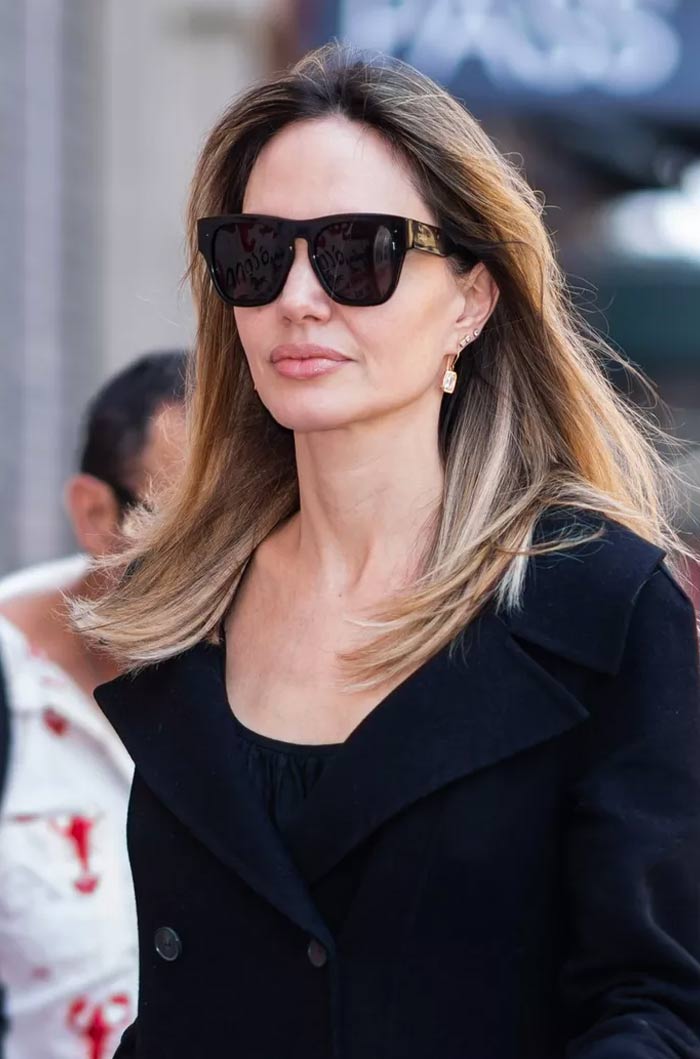 "Sun-kissed effect"
What appears to be hair naturally lightened by the sun after returning from vacation is actually the result of expert colorist work. This method involves adding depth to the dark visible roots and bringing light to the lighter lengths while ensuring a subtle ombre blend between the regrowth and the tips. Thus, warmer strands tinged with golden and honey hues have been incorporated into her remaining light blonde coloring to create an even softer gradient.
In addition to being a practical way to transition from blonde to brunette without damaging the hair, this hair trend also delights the undecided, as it subtly combines the best of both worlds by blending two opposing shades. Another advantage of this technique is that it doesn't require ultra-regular maintenance, unlike traditional highlights. Two or three visits to the hairdresser are enough to maintain the result until returning to one's original color.