Kate Beckinsale dazzles in an 'Ocean's Heart' mini dress at Leonardo DiCaprio's birthday celebration
Augustin Bougro - Madame Figaro
15-November-2023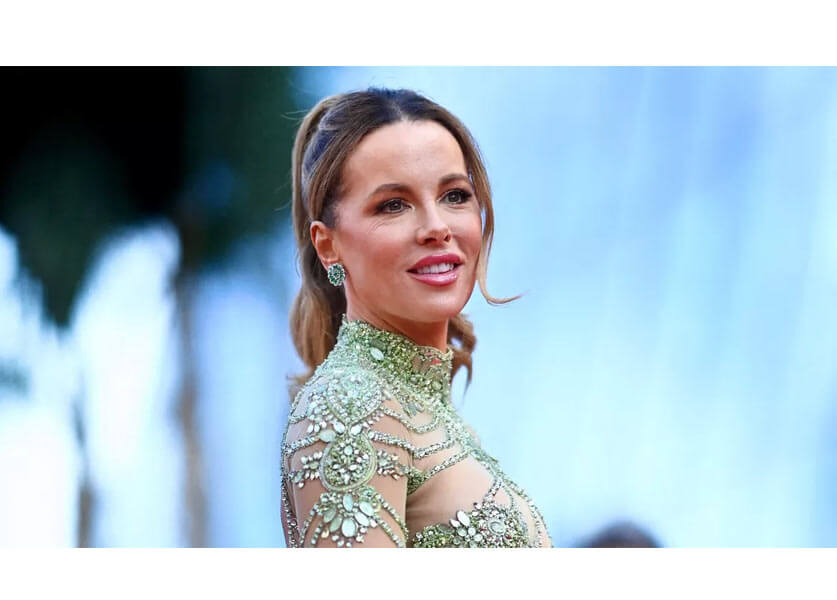 To fittingly celebrate Leonardo DiCaprio's 49th birthday, the actress wore a dress paying homage to the legendary jewel from the film Titanic, in which the actor starred.
Twenty-six years after it vanished into the murky waters of the Atlantic, the famous 'Heart of the Ocean' necklace has re-emerged. On Saturday, November 18, Kate Beckinsale turned heads at Leonardo DiCaprio's birthday party, donning a dress as unique as it was symbolic. Standing tall in sky-high heels, her hair tied with a large ribbon, the American actress sported a short black dress by The Blonds. Adorning it was an oversized necklace bedecked with rows of crystals and a massive faux blue gemstone at the waist. This decorative feature unmistakably evoked the iconic 'Heart of the Ocean' from the 1997 film Titanic, which catapulted Leonardo DiCaprio to international stardom.
The Queen of Costumes
Shared on her Instagram account, the photo of Kate Beckinsale's 'Titanic' dress certainly stirred up her fan community. Comments like 'You are so incredible and enchanting, like a blue diamond' and 'You are gorgeous, as always' were just some of the many reactions under the actress's post. The 50-year-old actress, known for her role in Pearl Harbor (2001), indeed never seems to do things by halves when sharing a look on the social network of the Meta group. On September 28, she was seen in a beekeeper-themed wedding dress at a charity gala in Los Angeles. Exactly a month before this event, she wore a modern-day Marie-Antoinette costume for the birthday party of her friend Nina Kate.