Kate Moss's daughter makes her catwalk debut at Paris Fashion Week
Modelling Miu Miu's Spring 2021 Collection
Christina Jaber
7-October-2020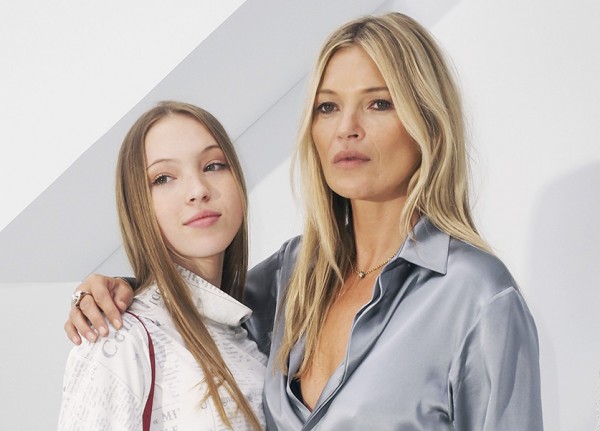 Kate Moss gave those modelling genes to her daughter, yesterday, at the Miu Miu Spring/Summer 2021 fashion show, the supermodel's daughter Lila Grace, 18 years old, made her runway debut.
Not only she walked that runway but was offered the honor of opening and closing the show that was presented inside an empty stadium that channelled a sleek white basketball court. And although she may be new to the runway, she's not new to the fashion industry. She became the new face of Marc Jacobs Beauty in 2018, at the age of 16.
From her Instagram, Lila Moss captioned several pictures of her looks:
"THANK YOU for allowing me to debut at the dreamiest show".
In details, Lila Moss walked down the runway in a black oversized blazer with a blue collared shirt and a miniskirt. She closed the show in a sparkly pink halter top and orange miniskirt.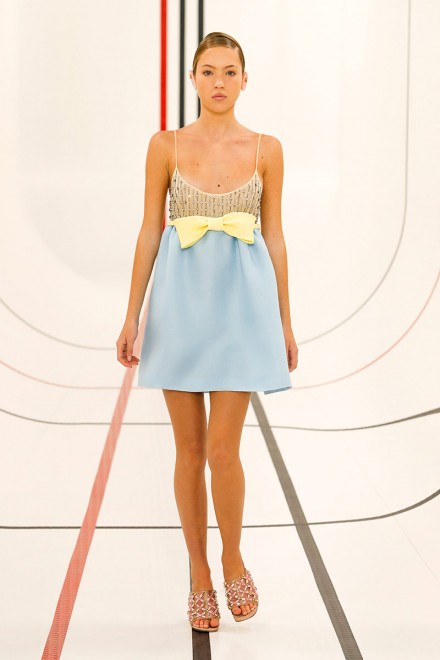 A glimpse of the Collection
For her Miu Miu Spring/Summer 2021 collection, Miuccia Prada draws a global community of women today, at one time and to one digital space, to experience - to enjoy – together as in a perfect Miu Miu Club.
The collection featured contradictions: Evening clothing against sportswear, pragmatism and preciousness, reality versus digital, an event staged to an empty stadium, yet simultaneously observed by many. Clothes had an athletic vibe with a classical twist: block color, jersey, streamlined shapes, embellishment, femininity, softness.