Celine Menswear Fall/Winter 2021 Collection Brings Back Renaissance
Sabrina Pons – Madame Figaro
10-February-2021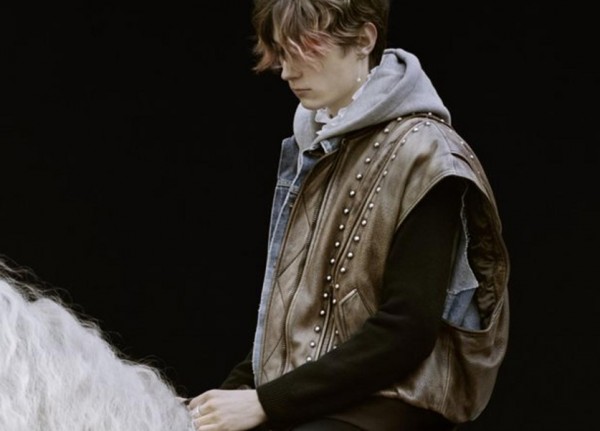 After the Chanel show in Chenonceau, the fashion industry invited us to the Château de Chambord. In a video, French house Celine unveiled its Fall/Winter 2021 menswear collection at the monumental Chambord palace.
Hedi Slimane, artistic director of Celine, has been moving away from his traditional on-the-safe-side runway space, Place Vauban in Paris for two seasons. And at the same time wanting to move forward at his own pace with the Fashion Week calendars. Two weeks after the men's fashion shows calendar, the house presented its menswear collection entitled "Teen Knight Poem" through a fast-paced video, and filmed using a drone. A set of cameras that draws the eyes simultaneously to the collection and to the impressive fortifications of the castle, built from 1519 at the request of François Ier.
In a press release, the French designer presented his collection as "an ode to youth and the Renaissance". "The new romanticism. Reliving the feeling of being reborn. Youth reinvents itself in the game and imaginary codes of new identities. Armed silhouettes and knights" he added. The video shows a real runway where the models are wearing riding boots and short, sleeveless, studded leather jackets with denim jackets and hoodies.
Below, watch Celine's FW 2021 men's collection.