The Secret Behind Queen Elizabeth's Favorite Handbag
Doriane Hayere - Madame Figaro
22-April-2021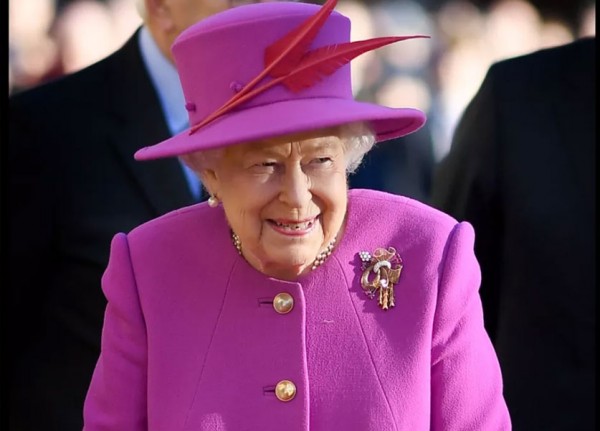 No matter the weather or the occasion, there is one purse that doesn't leave Queen Elizabeth's arm. She chooses it every single time, until it became one of the queen's iconic pieces. Keep scrolling and meet Queen Elizabeth II's favorite accessory ever.
For nearly seventy years of reigning over England, the 95-year-old monarch who had a scaled-down birthday celebration on the 21st of April due to the recent passing of her husband Prince Philip, has definitely imprinted her style. Monochrome looks, matching hats and nude tights are essentials. But there's this one detail that's always there punctuating each of her looks: The Launer bag.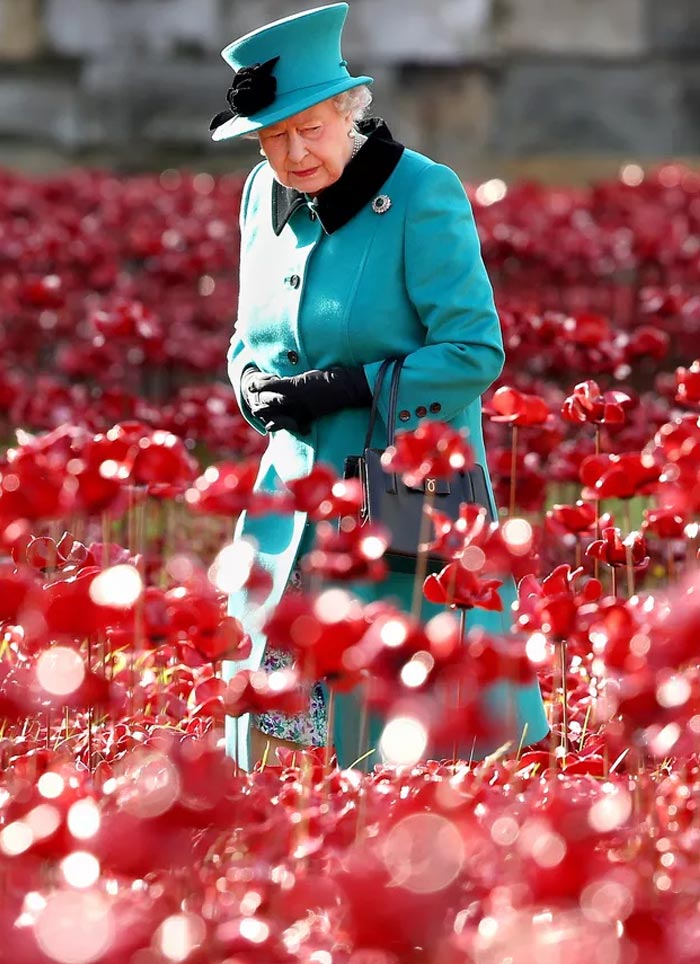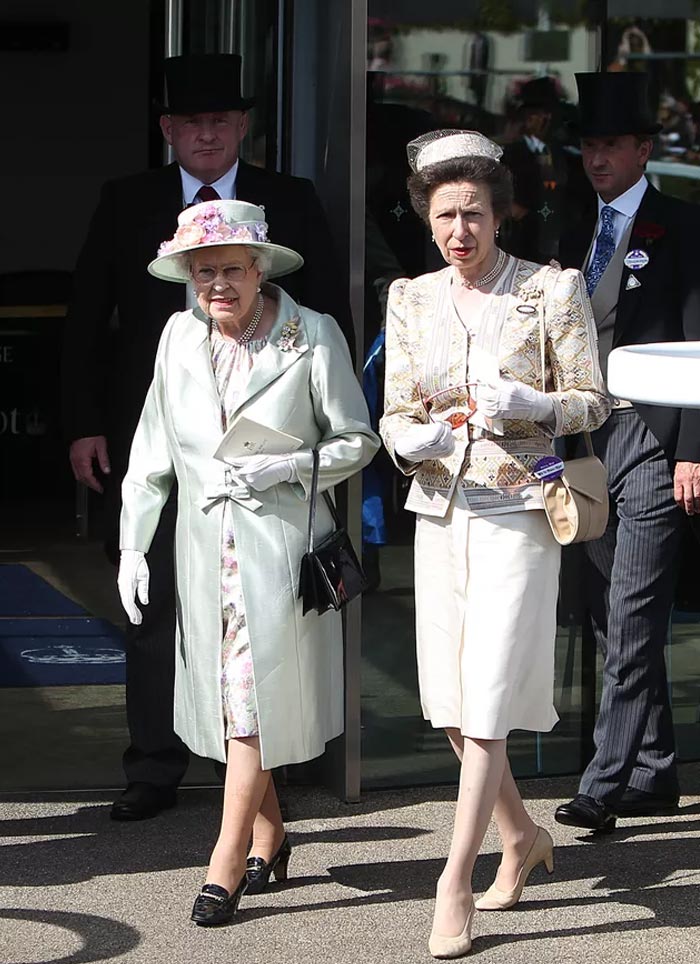 Official supplier
Since 1968, Launer, a Londoner brand, has had the honor of being the official supplier of leather goods to the British royal family. It is therefore a very special design that the house has imagined for Queen Elizabeth, which she alone can wear. The Queen also has a fine collection of these smooth patent bags: around 200 examples varying between beige and black (she receives around five each year), made-to-measure and therefore adapted to her size. The design is of course minimalist, the Launer house had to comply with precise specifications advocated by William and Harry's grandmother: a handle slightly longer than normal, no shoulder strap, closure and compartment, and silk linings.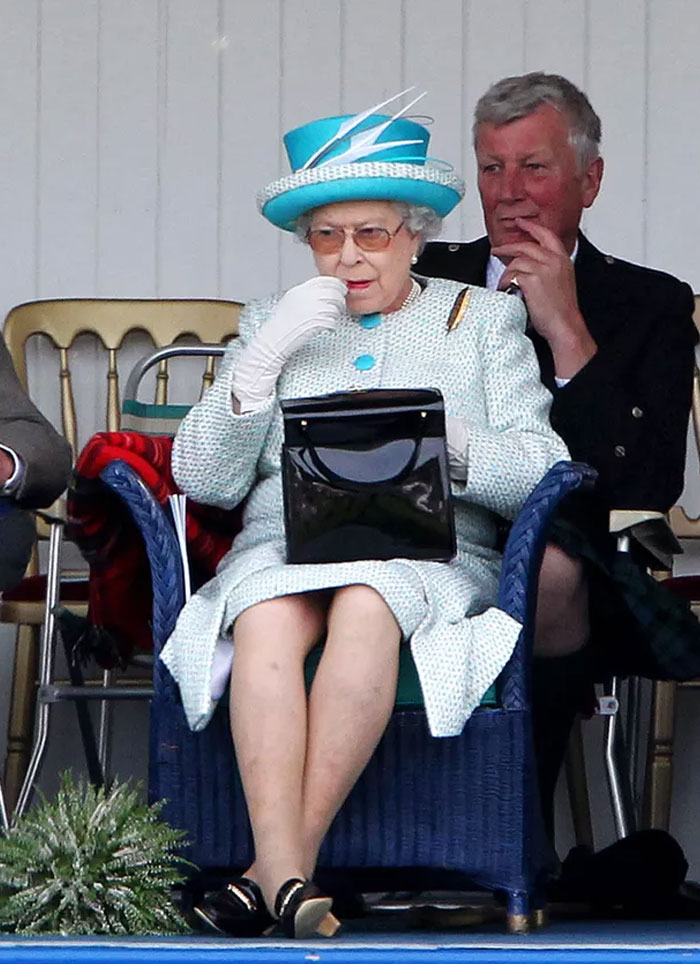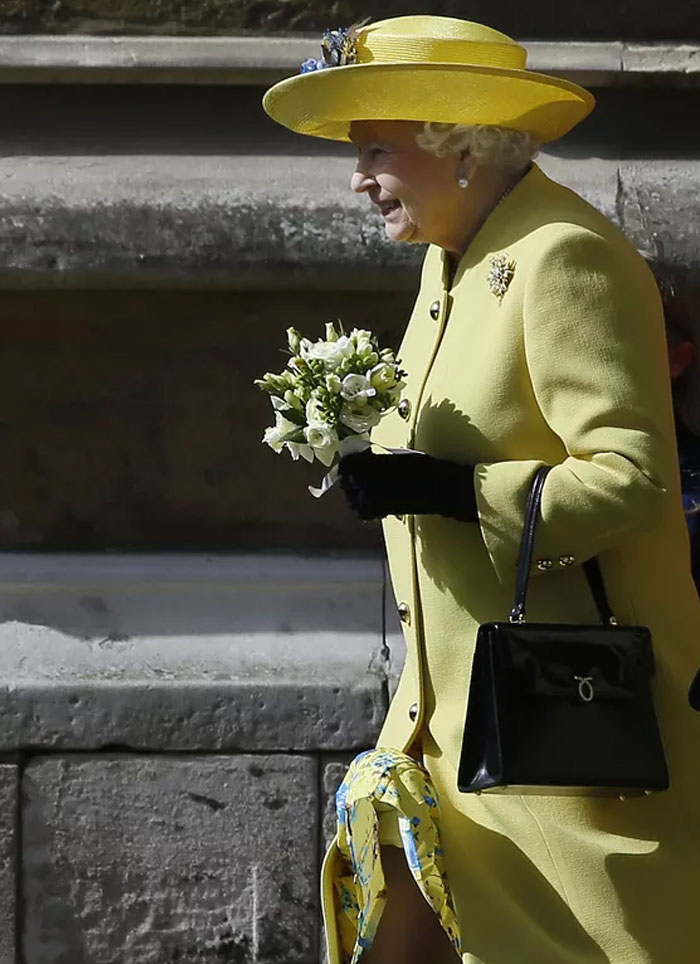 What's in the bag?
What's in that bag? A question we are all curious to get the answer to. But the queen's bag is just like its owner: full of secrets. According to Phil Dampier, author of What's in the Queen's Handbag and Other Royal Secrets, it would contain a lipstick, a pocket mirror, a scarf embroidered with her initials, a pair of glasses, mint candies… Nothing too shocking so far. But a small square of chocolate also goes with her to each of her trips, because as had said the chef Darren McGrady, who works for the royal family, the queen could be addicted to chocolate. Finally, the queen would regularly do crosswords, so she might have a grid in her bag, to cross-train her brain at any time.