Madonna Stuns in a New Sheer Jean Paul Gaultier Top
Camille Lamblaut - Madame Figaro
31-May-2021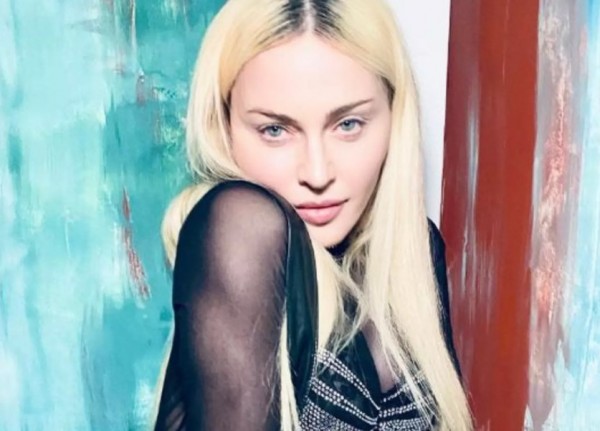 On Friday, May 28, Madonna hit Instagram with one of the Jean Paul Gaultier's newest designs.
It seems that the French designer knows exactly how to please his long-time friend and favorite muse, Madonna. After the famous corset with conical breasts he created for her in 1990, Jean-Paul Gaultier is dressing Madonna again. The singer posted pictures on her Instagram account of her wearing a sheer black long-sleeved top. Rhinestones covered the chest and dressed the neck and wrists.
"Thanks JPG for that fierce top! You always make a girl want to strike a pose!" she captioned the photos. The French brand's Instagram account responded to this post by writing: "Our favorite siren".
The first drops of JPG signing the comeback of the brand
This Instagram post follows the announcement made by Jean Paul Gaultier on May 28. The designer had indeed announced the imminent launch of several drops. The brand is thus hopping on the "surprise" collaborations trend, very popular in the luxury world the last few years. This new collaborative project will take shape with the creative touch of five young designers. Active on social media, they are all known for a committed fashion, punctuated by theatricality and extravagance. Something to grab the attention of icons like Madonna. The online store will also offer the conical bra, made famous by the singer, revised by London-based Brazilian Alan Crocetti, and the corset reinterpreted as a flowered piece by Palomo Spain.