10 One-piece Swimsuits We Are Loving This Summer
Farah Fala
10-June-2021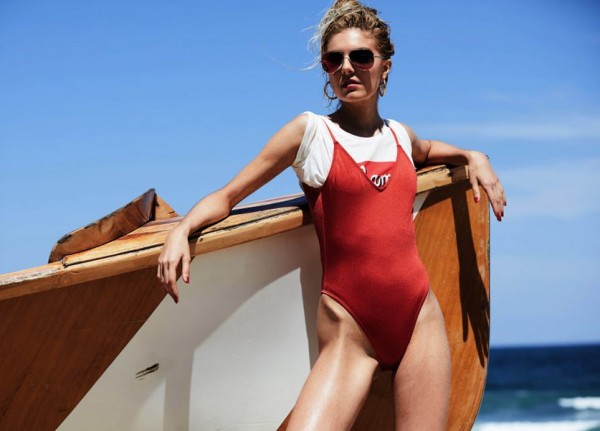 One-piece swimsuits are practical, really comfy for swimming, and can be worn easily with denim shortsor a skirt. Whatever your style is, you can always find a one-piece swimsuit that meets your preferences. There are various trends for one-piece swimwear collections this summer, so why not discover out the swimsuit styles we are loving this summer?
One-shoulder swimsuit
The one-shoulder style is a fashion statement this season. With its soft fabric, you can wear it while swimming or enjoying a tan.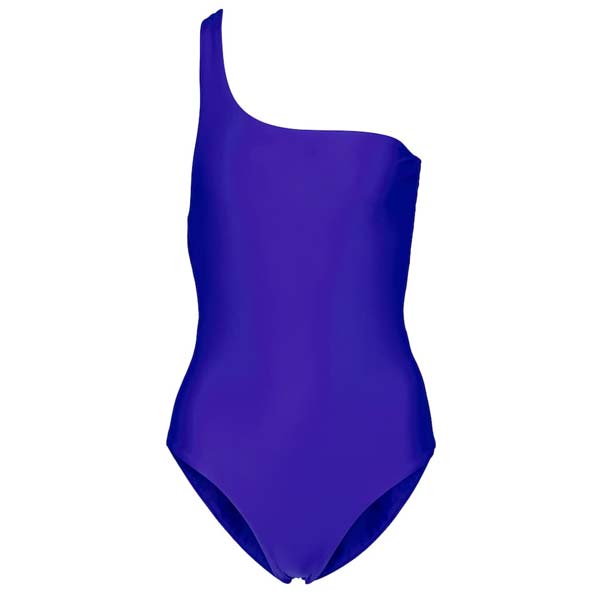 Evolve one-shoulder swimsuit, Jade Swim

The Scoop Neckline
Feminine and classy swimsuit. It is perfect for every modern, stylish woman.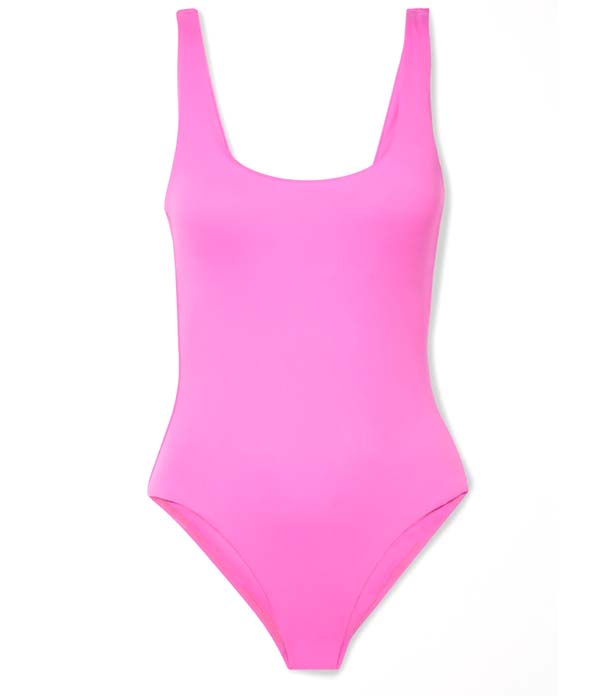 Croatia swimsuit, Melissa Odabash

The Zebra Print
The animal print is always on the list for beach days. This style has found its way not only in ready-to-wear collections, but also in swimsuits.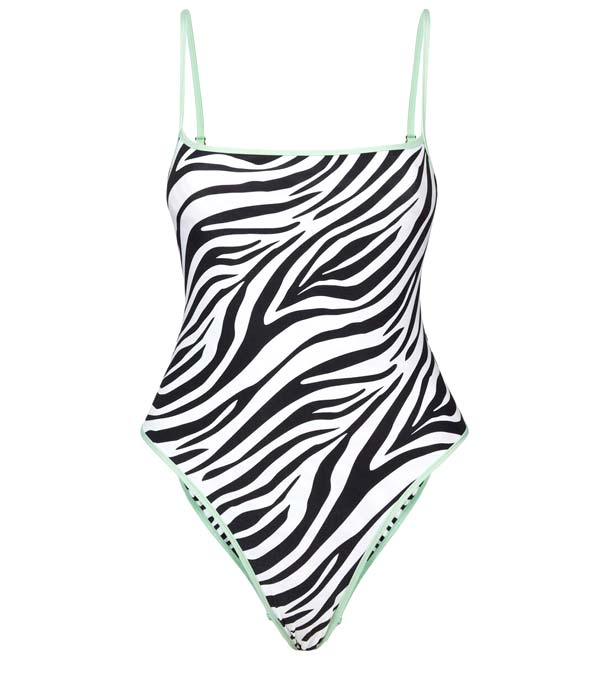 Daytona One-piece Swimsuit in Recycled Nylon, Bond-Eye

The Strapless Style
Perfect for a summer laid-back vacatio. This swimsuit is a must-have for a fierce look. You can also pair it with flip-flops and a beach bag.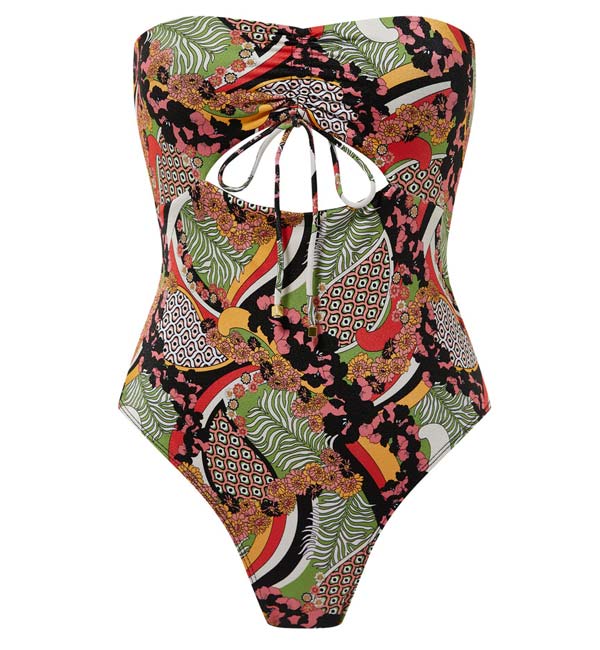 Maxim Bahamas Swimsuit, Sommer Swim

Detailed Straps
Elegant detailing adds a sense of style to the swimsuit. It is perfect to wear to pool parties with hustle and bustle.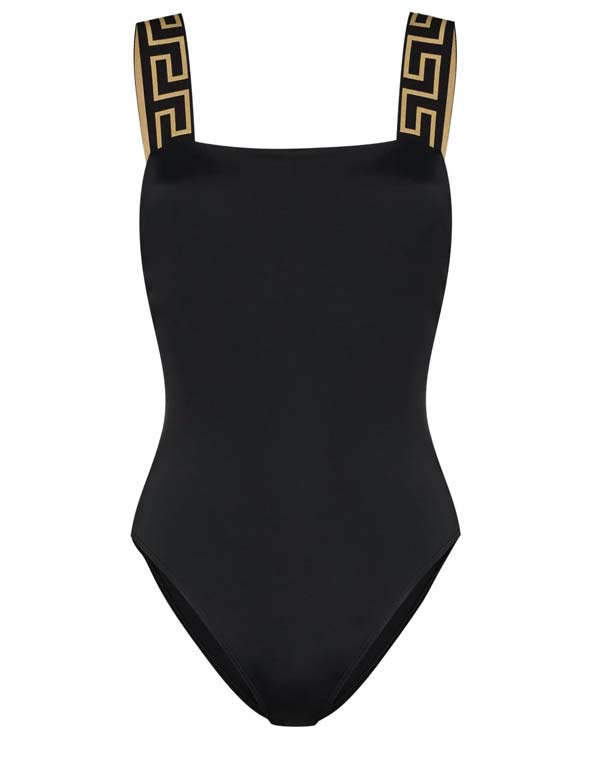 Greca Key swimsuit, Versace

Sweetheart neckline
Lovely and gorgeous one-piece swimsuit crafted for every trendy woman. The baroque print elevates yourswimwear collection. For a beach-ready look, pair it with stylish sunglasses.
Baroque-print sweetheart-neckline swimsuit, Versace

The decorative Detailing
A unique style that elevates your swimwear look. Be bold and chic with this one-piece swimsuit. It goes well with trendy sandals.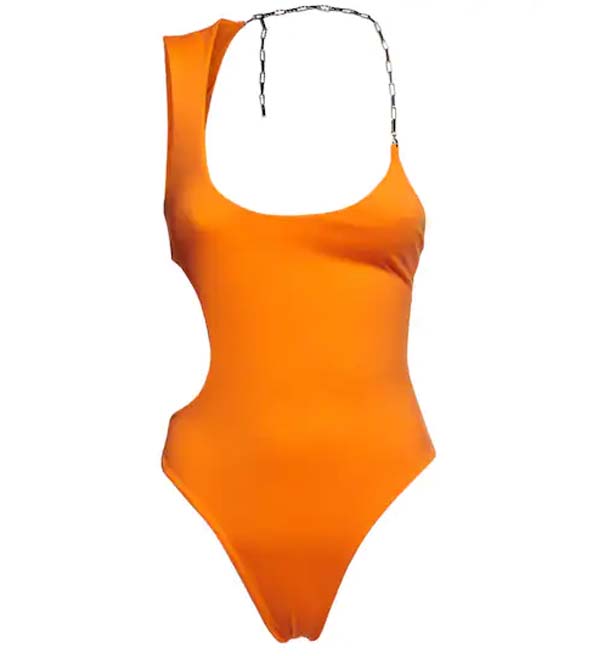 Matte one piece swimsuit w/ chain, The Attico

The Two-tone Color Style
One-piece swimsuits with two-tone contrasting colors are super-elegant. This style is fashionable for both casual outfits and swimwear.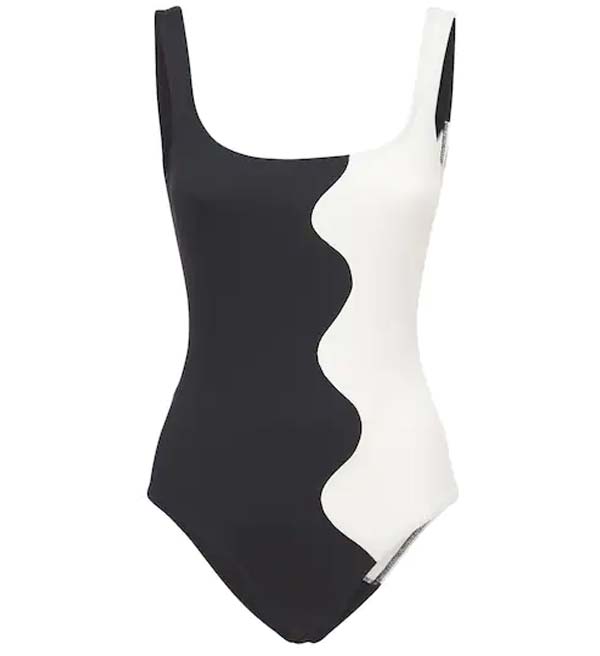 Onde one piece swimsuit, Laura Urbinati

The Asymmetrical Style
The ruffled detailing on one shoulder of this piece creates an asymmetrical finish. It is beach-perfect in hot summer weather.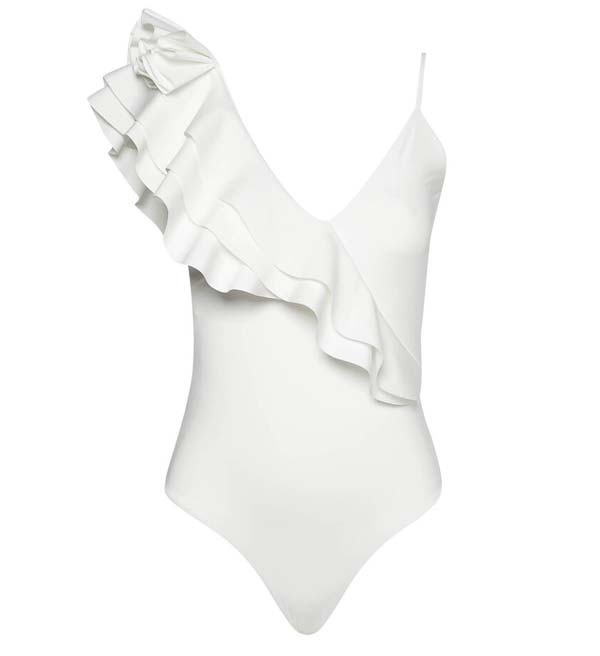 Noor Ruffled One-Piece Swimsuit,

Maygel Coronel

The Gathered-waist Style
This new style in swimwear collections is worth a try. Bright and pastel colors would be a suitable color option for your beach style look.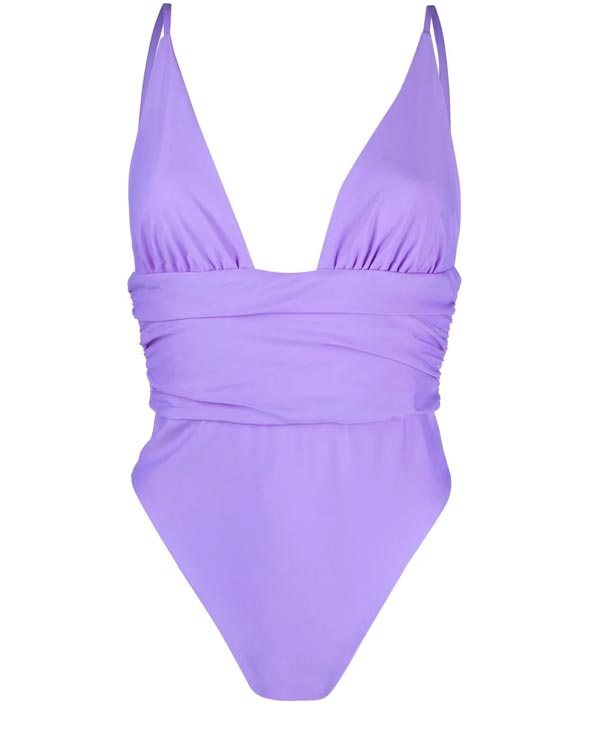 Gathered-waist swimsuit, Amen