Eva Longoria, Emma Roberts, Tina Kunakey… Already in Swimwear!
Are you ready for summer?
Lucie Lanzon - Madame Figaro
6-May-2022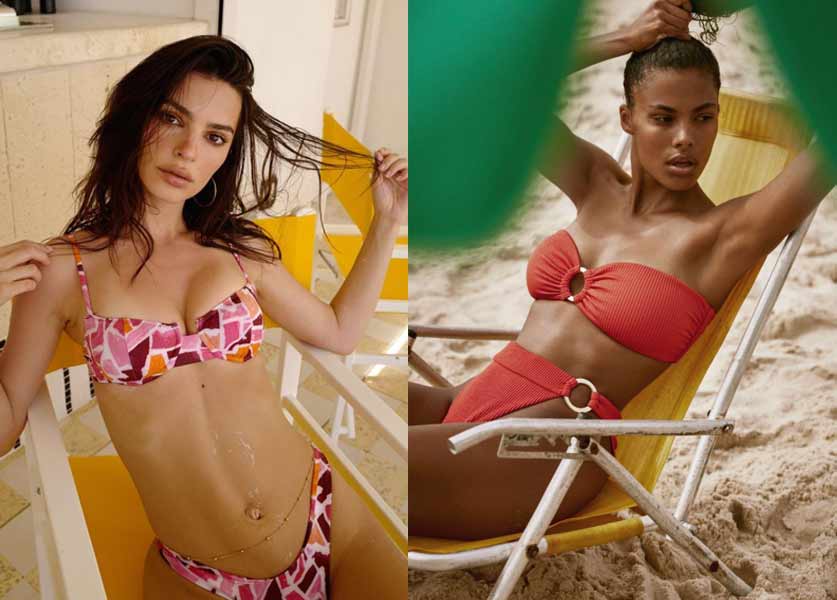 Even though French people still have to wait two months for summer, some celebrities have not hesitated to go to the beach to reveal their swimsuits in preview and show us the latest trends this summer.
When thinking about summery weather, what comes to our mind is the availability of a variety of looks. In reality, when the nice weather is back and the temperature gets warmer, we can officially declare that swimsuit season is here. This summer we're going to see a wide range of swimsuits: designed with one or two pieces, long sleeves or fine straps, in colors or in black…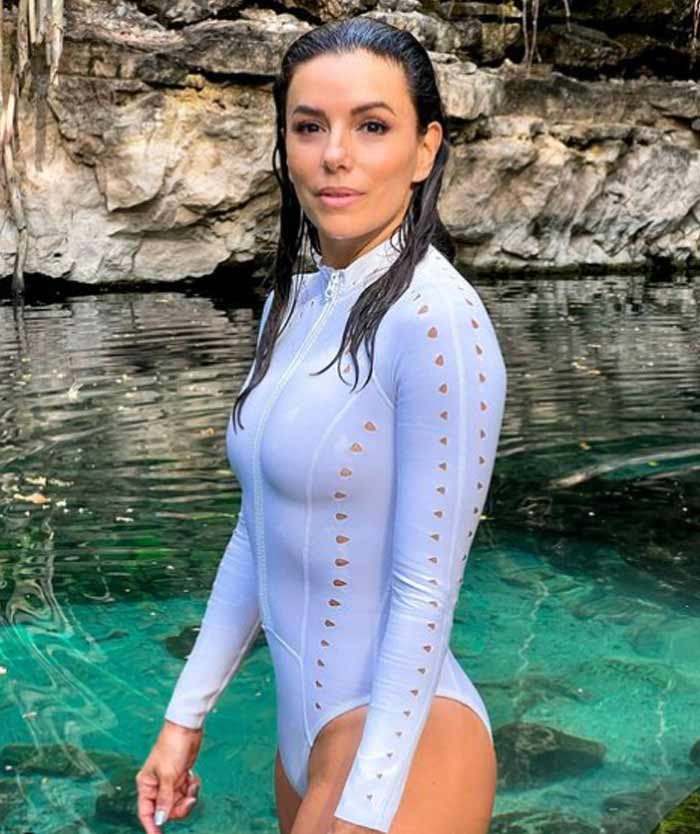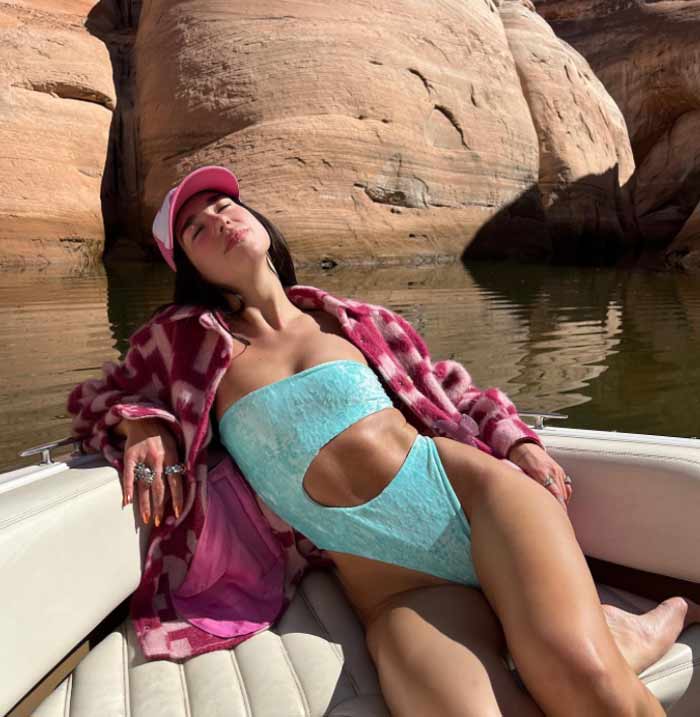 Eventually, celebrities are our number one inspiration in fashion, especially in swimwear. For instance, Vanessa Hudgens opted for the traditional bikini, whereas Eva Longoria decided to only reveal her legs in a surf-inspired swimsuit. Moreover, some stars are distinguished with their looks; Dua Lipa is actually known for her originality that comes first, and Emma Roberts is famous for her choice of prints. With the wide diversity of new trends, there are no more excuses! Everyone is going to find their ideal design of swimsuit for a well-deserved vacation in the sun.