Eggplant and beetroot sandwich
Samar Maatouk
22-July-2021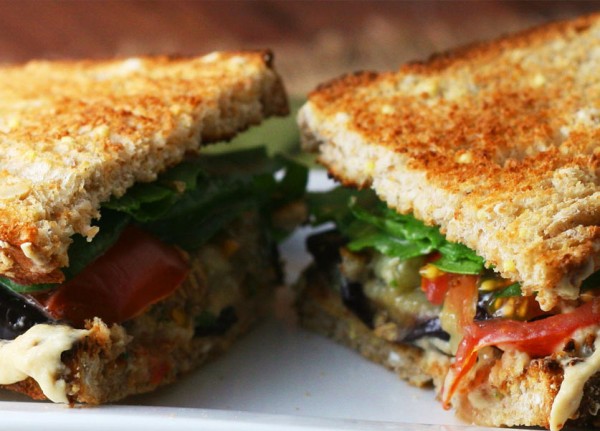 Ingredients
1 eggplant cut into circles
1/4 cup of olive oil
1/4 teaspoon paprika
Salt and pepper to taste
1 clove garlic, mashed
1/2 cup of mayonnaise
1 green onion, minced
1 cup of green vegetables
1/2 cup chopped beetroot
1/4 cup olives, pitted
1 tablespoon of olive oil
4 slices of focaccia bread
1/4 cup of feta cheese
How to prepare
Brush the eggplant with olive oil, then mix with the paprika, salt and pepper. Place in the preheated oven until browned.
Mix garlic with mayonnaise and set them aside.
Combine onions, vegetables, beetroot, olives and oil in a bowl.
Brush the bread with the mayonnaise and garlic mixture, then place the eggplant, feta and beetroot salad on top.
The sandwich is served cold.