French Luxury Jewelry Boucheron Jewelry Shined In House of Gucci Movie
Christina Jaber
26-November-2021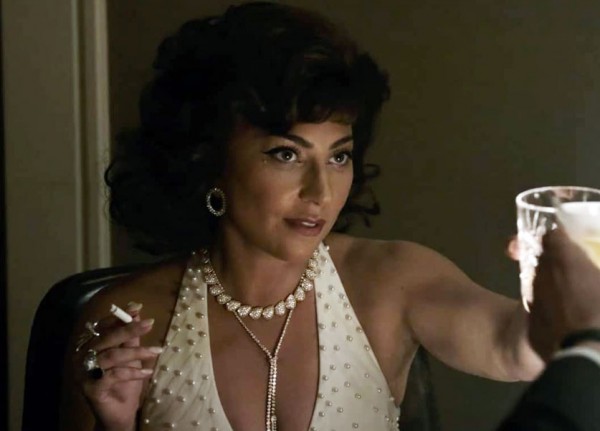 Directed by Ridley Scott and adapted from Sara Gay Forden's book The House of Gucci: A Sensational Story of Murder, Madness, Glamour, and Greed, the biopic House of Gucci traces the Gucci family dynasty over three decades, and looks back at how Maurizio Gucci, the grandson of the founder of the House of Gucci, and Patrizia Reggiani met and at how their lives unfolded.
Such a huge production starring the American singer and actress Lady Gaga definitely needed some luxury feel to it, and what's better than Boucheron jewelry pieces to give that?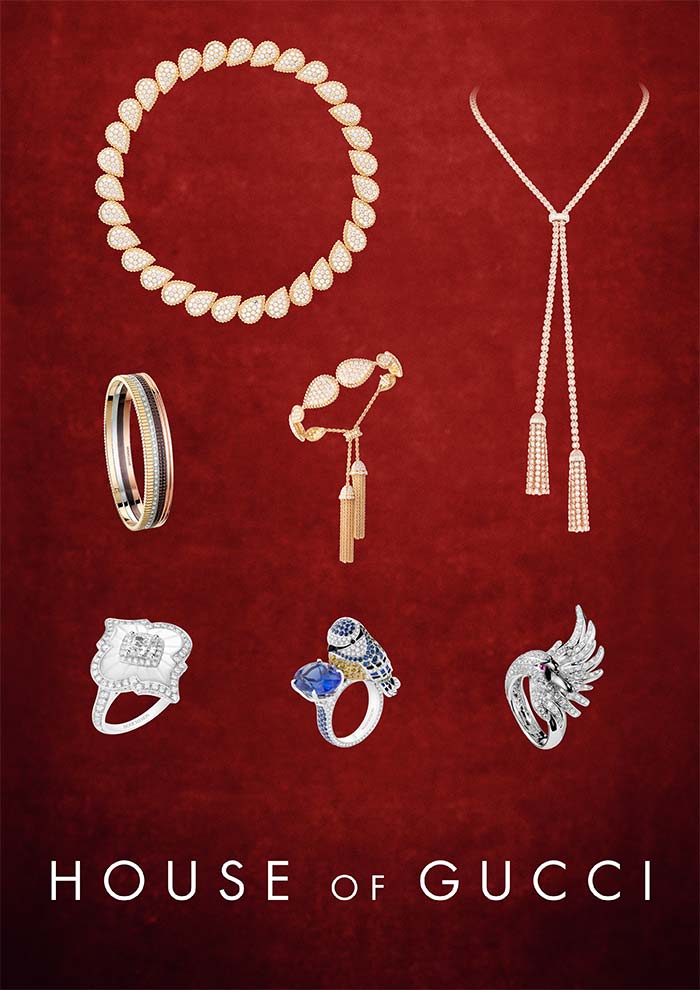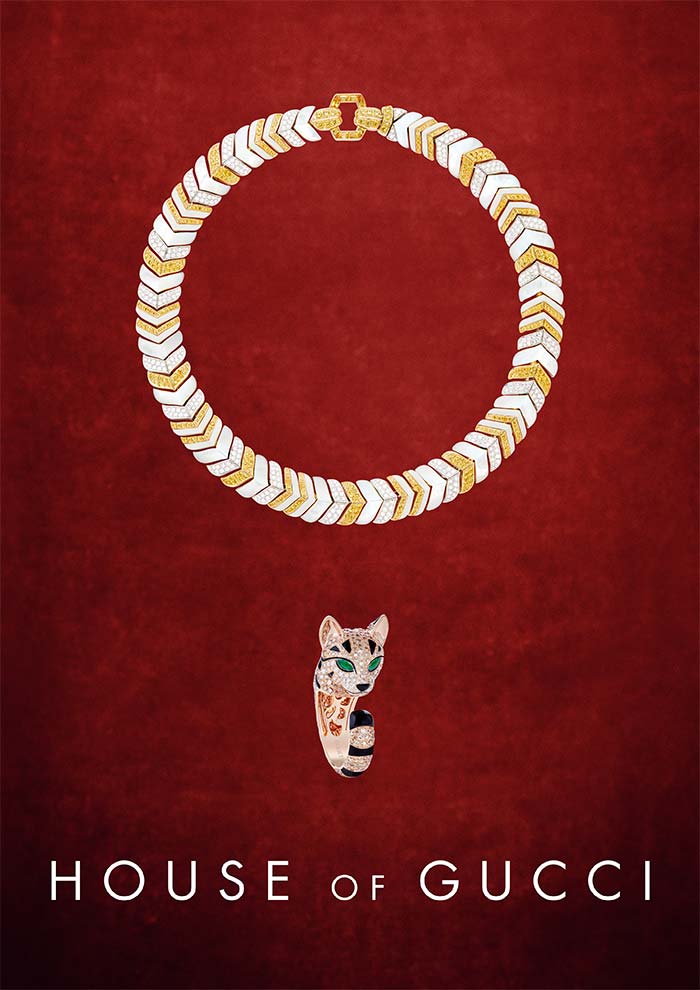 Keep scrolling to be wowed by the dazzling creations worn by the stars of House of Gucci in different scenes.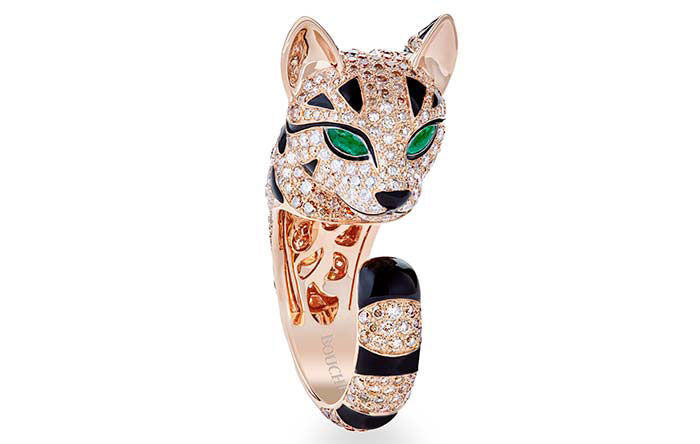 The Fuzzy ring, the Léopard, paved with diamonds and emeralds in pink gold, with black lacquer.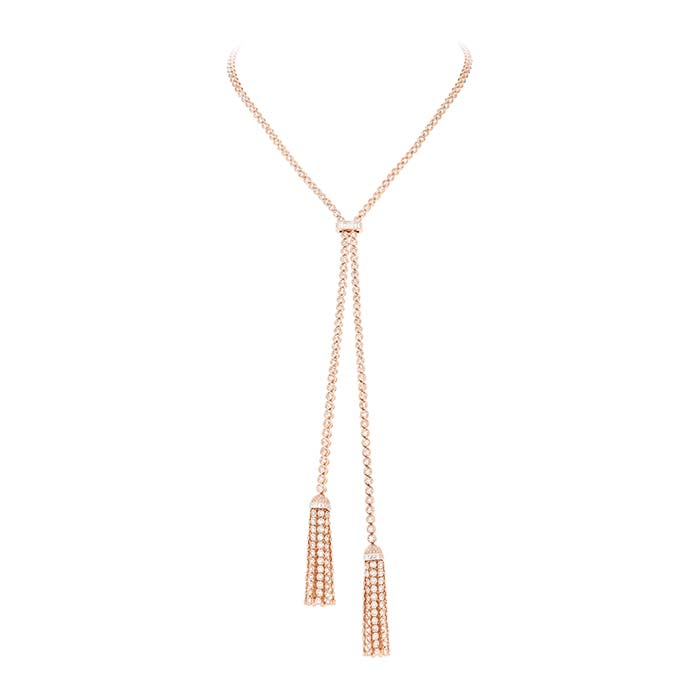 The diamond-paved Pompon necklace in pink gold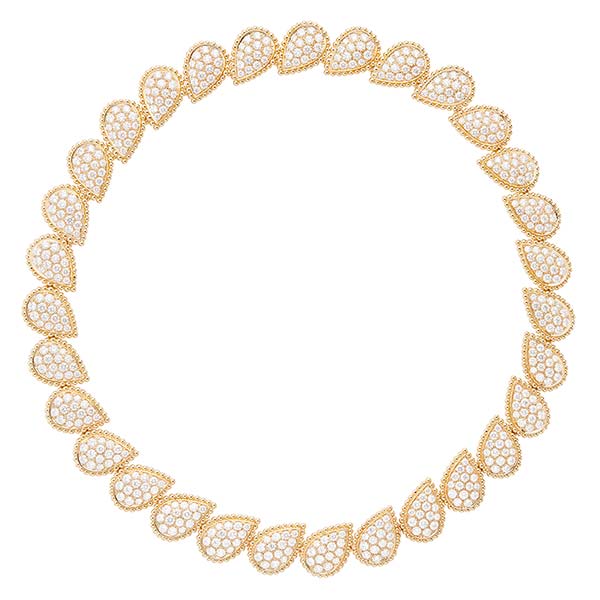 The 31-motif, diamond-paved Serpent Bohème necklace in yellow gold