The Top 10 Celebrity Red Carpet Looks In 2021
Christina Jaber
27-December-2021

The end of 2021 is just a few days away and we are definitely doing a recap on the best and worst moments the world faced this year. However, the fashion scene was full of unforgettable moments that will be inducted in the fashion hall of fame, with all the red carpet events that took place , after two previous years of pandemic and lockdowns.
So keep scrolling and meet the top 10 celebrity red carpet looks in 2021.
Zendaya at the Spiderman's premiere
Zendaya is always the exemplar of one-of-kind fashion moments when it comes to red carpet events. For her Spiderman premiere look, the young Euphoria actress crossed her limits and appeared sexy and fearless in a custom-made Valentino gown making cobwebs look nothing short of resplendent. Her stilettos were Christina Louboutin and her jewelry from Bvlgari.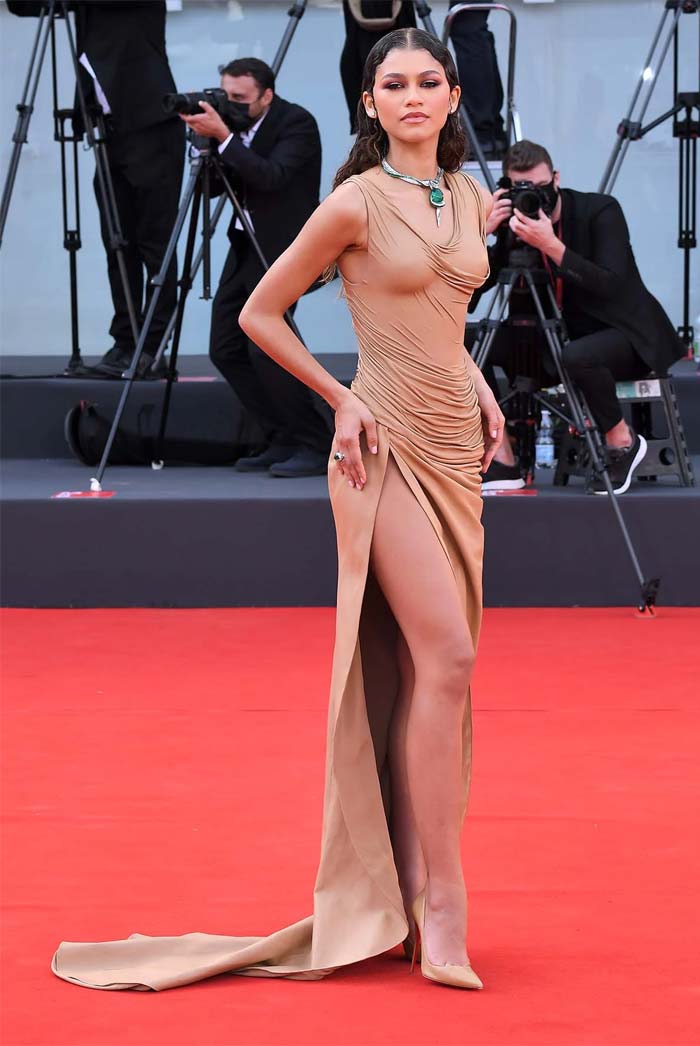 Dua Lipa in Versace at the Grammys
Sheer dresses were so on this year and the young English singer who is, with Anwar Hadid, reportedly "on a break" after two years of dating, did not let the trend slip away. She twinkled in a jaw dropping form-fitting Versace sheer pink dress that was covered with Swarovski butterflies, on the red carpet of the Grammy Awards.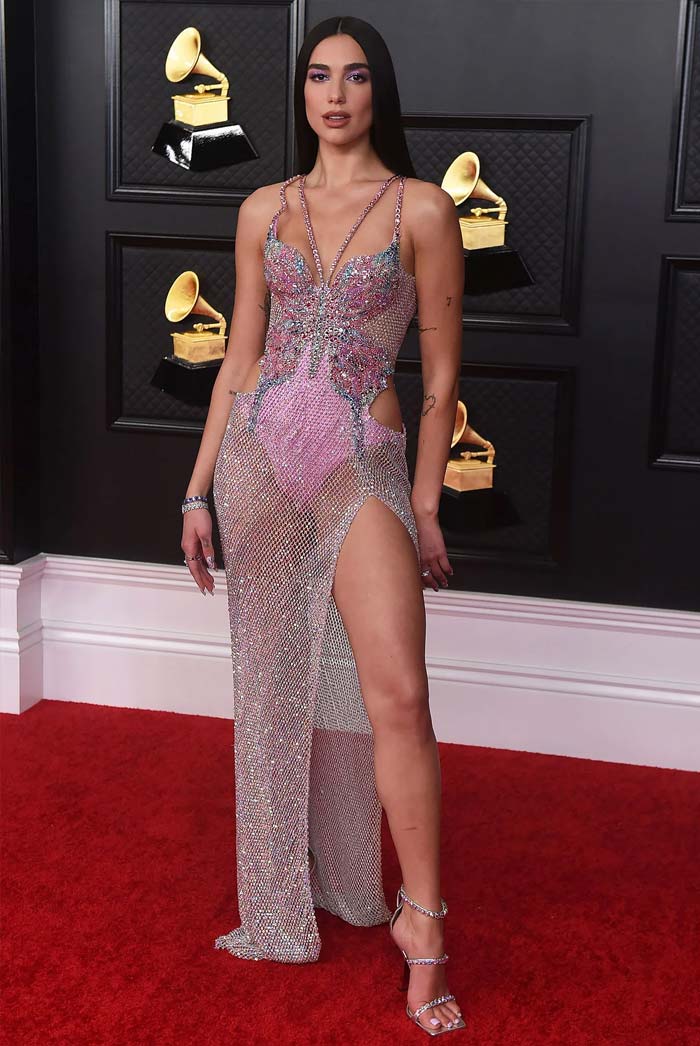 Billie Eilish in Oscar De La Renta at the Met Gala
Billie Eilish never fails to surprise us with her looks, and the Met Gala event was more than enough reason for her to unleash her creative and fearless soul. She mixed both Marilyn Monroe and princess vibes this time and opted for a voluminous princess-cut gown from Oscar De La Renta that took over the whole red carpet in an unforgettable fashion moment.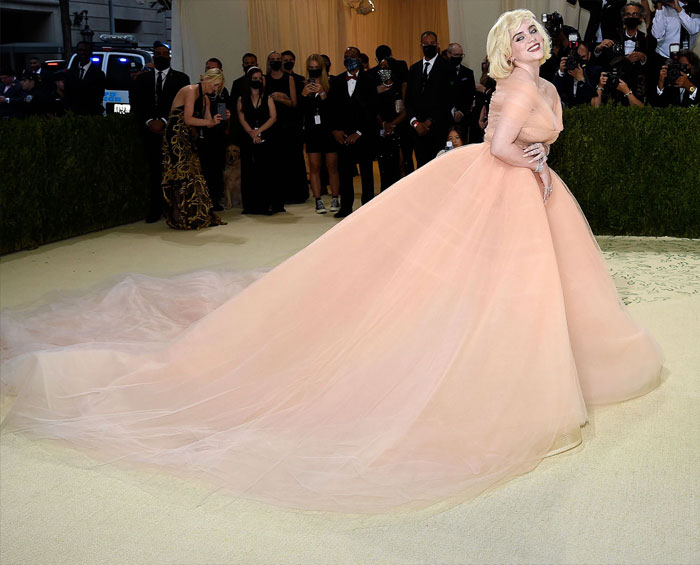 Kendall Jenner in Givenchy at the Met Gala
The supermodel looked flawless and magical in a sheer Givenchy Haute Couture gown adorned with shimmery jewels at the Met Gala.
Anya Taylor-Joy at the Emmys
The Queen's Gambit star looked in her element, extremely elegant in a pale yellow silk Dior gown accessorized with a yellow shawl featuring a long train, a look that oozed glamour and chic.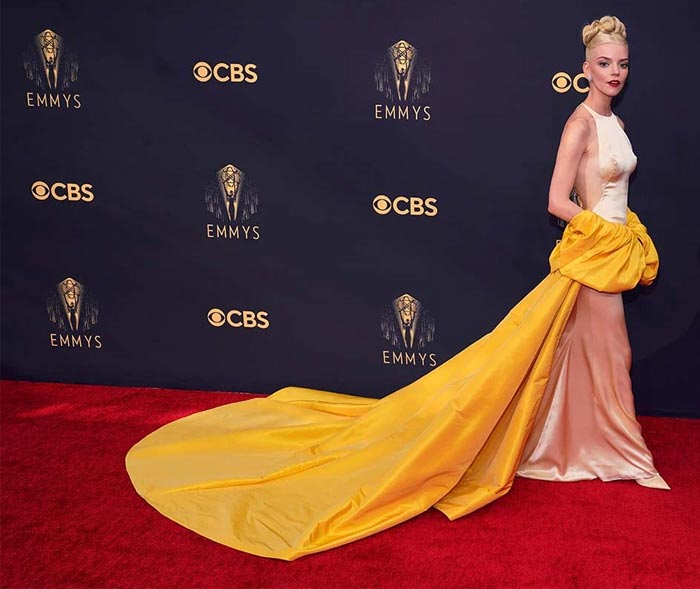 Taylor Swift at the Grammys
Floral embroidery definitely goes well with Taylor Swift's personality and looks. The award-winning singer ensured all eyes were on her in a long-sleeved Oscar de La Renta dress with colored floral embroidery.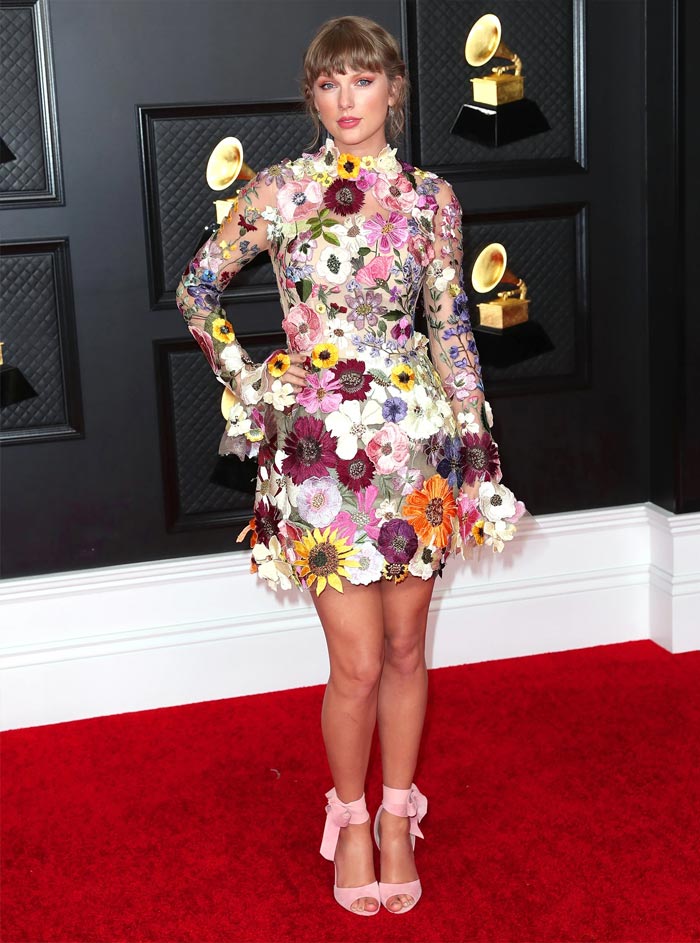 Cynthia Erivo at the Golden Globes
The London-born singer and actress picked a structured lime green dress with long white gloves from Valentino Haute Couture, and Pierpaolo Piccioli platforms.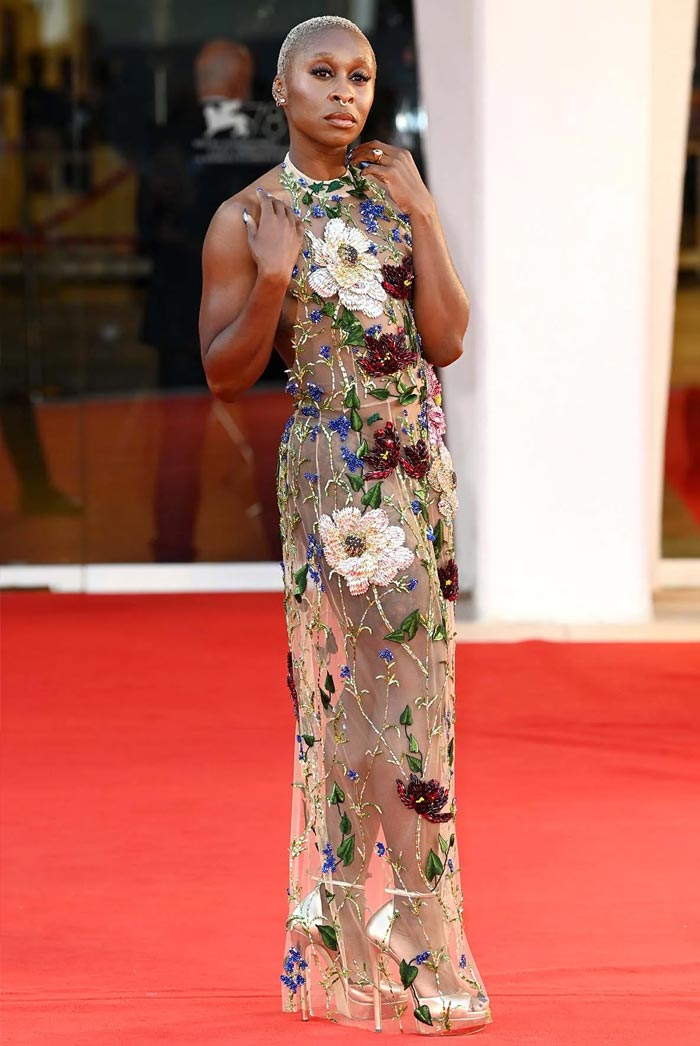 Megan Thee Stallion at the Grammys
The rapper turned heads at the Grammys in an orange Dolce & Gabbana gown featuring a high-leg slit. She accessorized the look with a 91.70-carat diamond necklace set in white gold.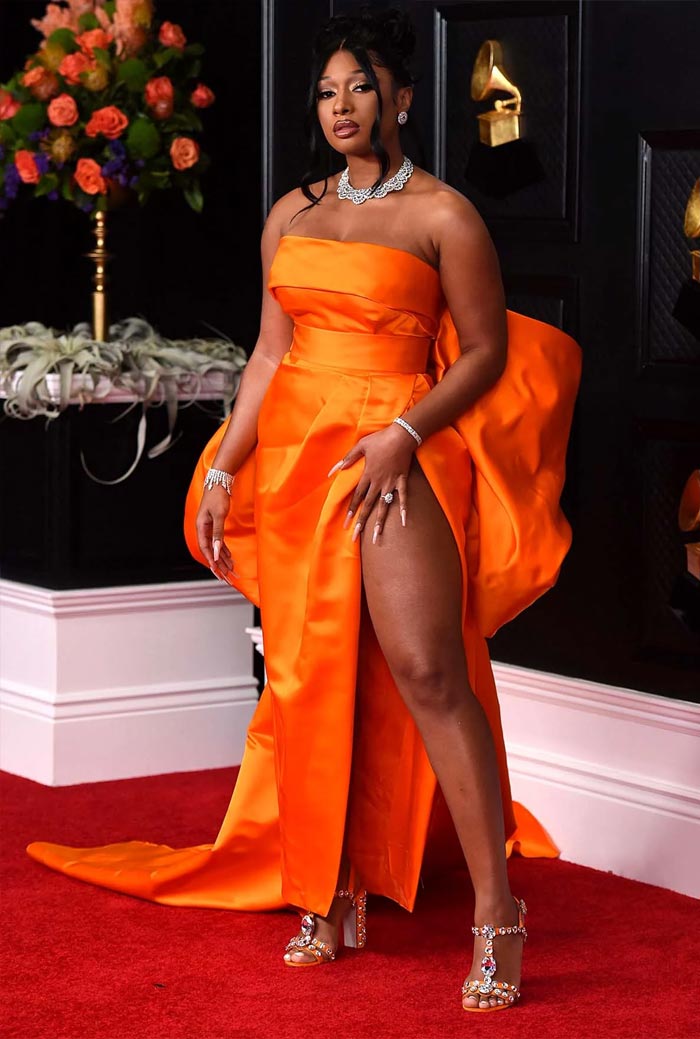 Yasmine Sabri at the Red Sea Film Festival
The Egyptian actress looked magical and elegant in a baby pink Rami Kadi gown with the perfect Cartier Jewelry.
Dorra Zarrouk at The Red Sea Film Festival
Tunisian actress Dorra Zarrouk looked flawless in a blue gown featuring a cape and a train making the Tony Ward Couture design even more elegant and glamorous. She paired her dress with Chopard jewelry.