Zuhair Murad Spring Summer 2022 Haute Couture Collection
A genuine invitation to a hunt for buried riches
Ghada Kallas
1-February-2022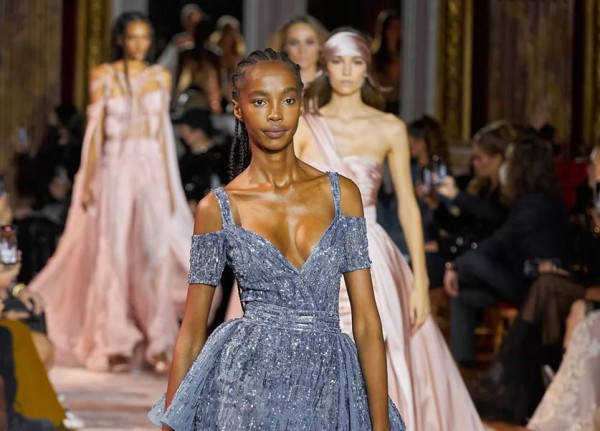 Throughout his new Haute Couture collection, the creative international designer Zuhair Murad takes us to a universe of mysterious hidden islands and revives the grandeur of the age of navigating the high seas.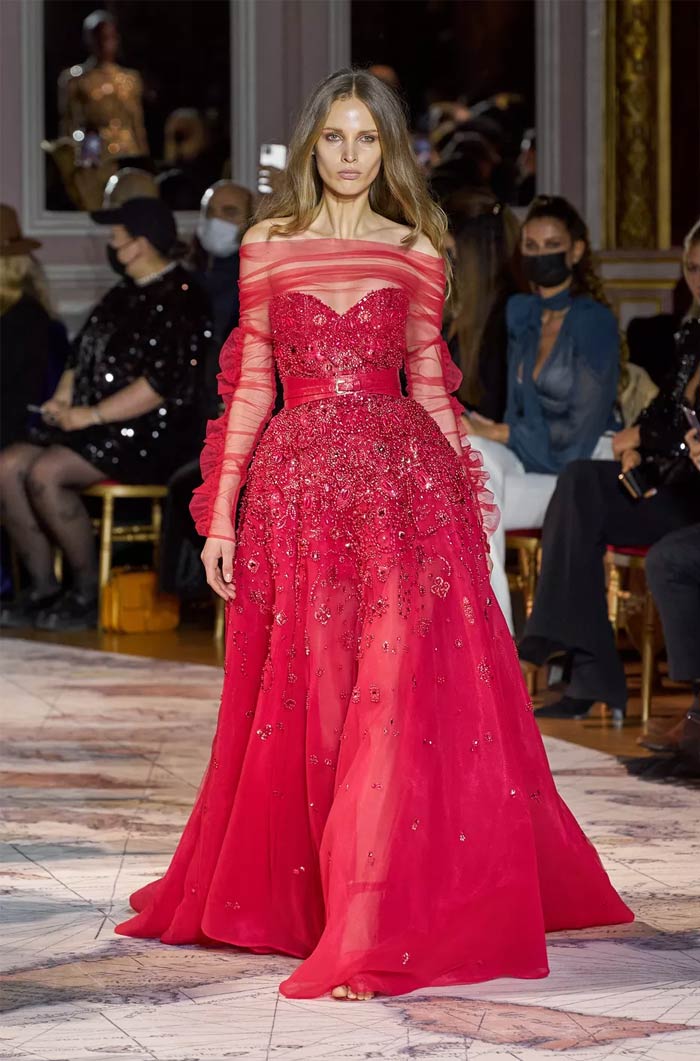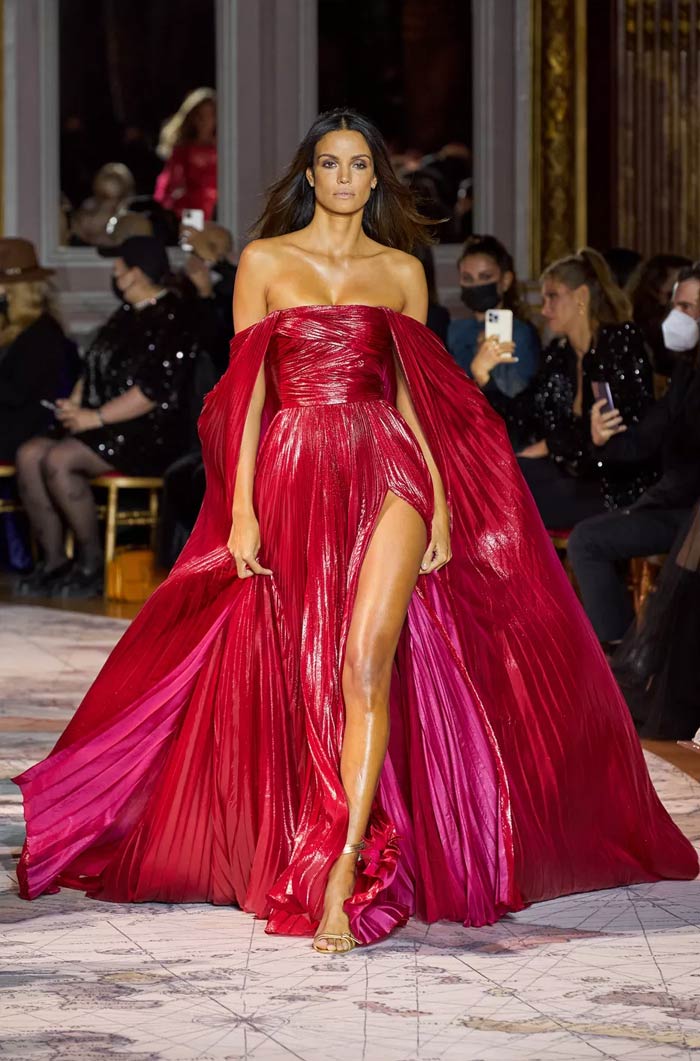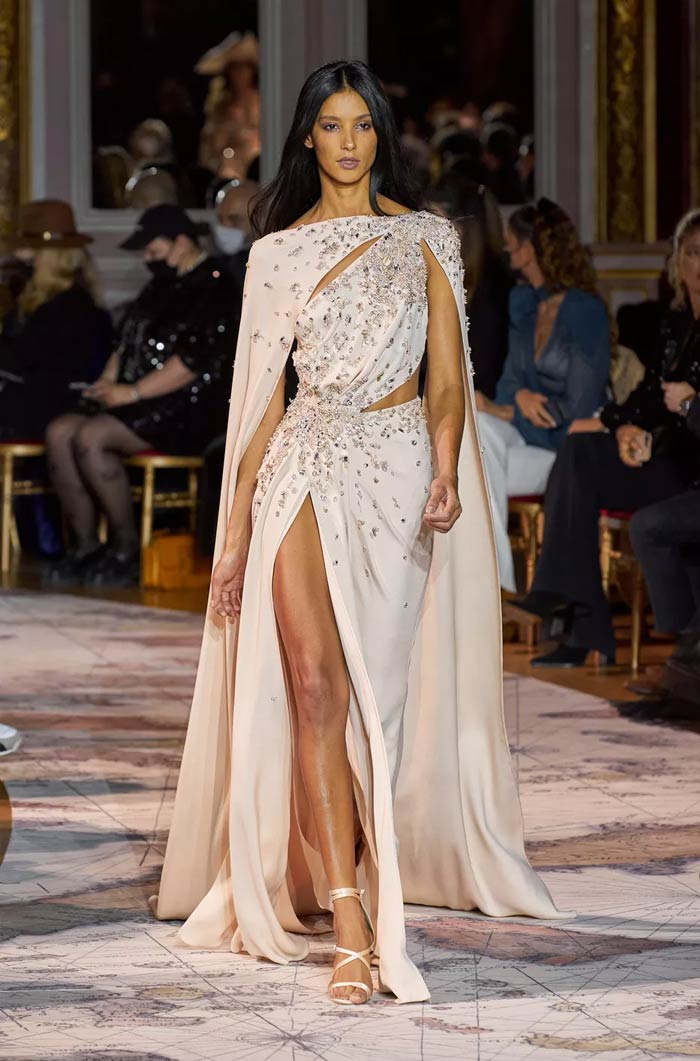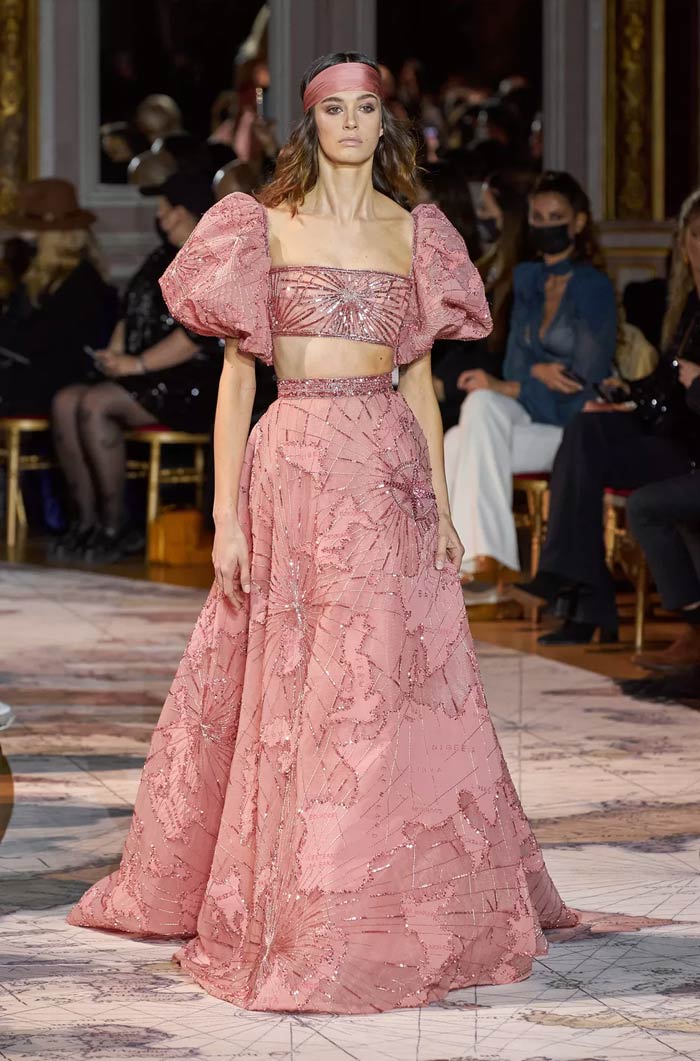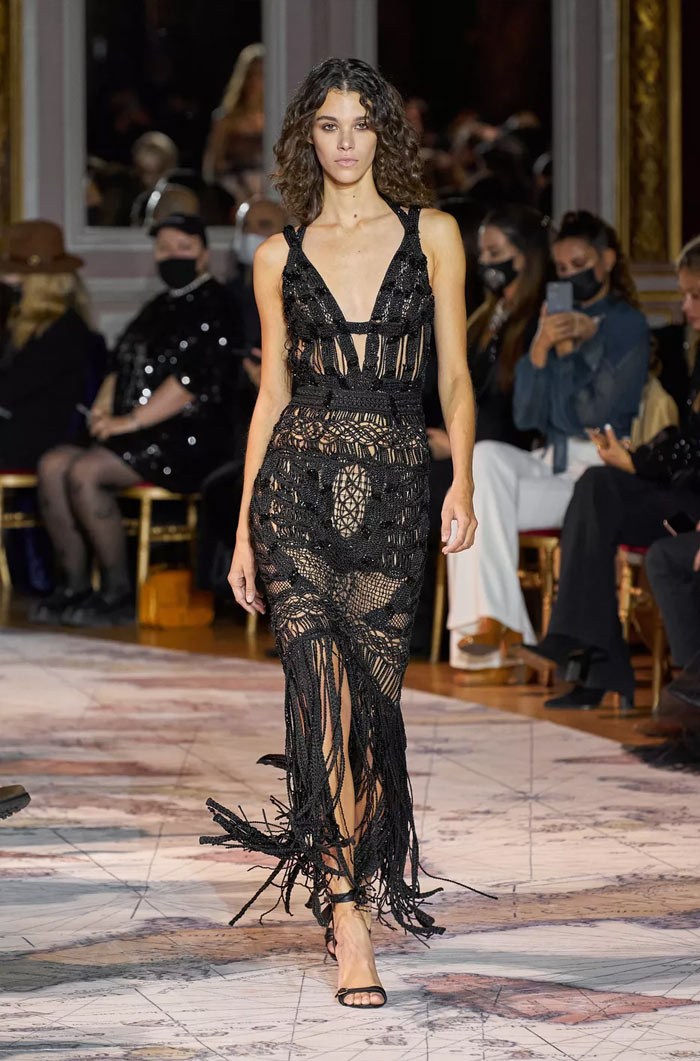 Inspired by sensual pirates who used to conquer uncharted lands adorned with ornate jewels, the silver embroidery on the outfits has darkened, in striking contrast to the tangles of gold chains and pearls slung from their slender waists.
The result is a burst of dazzling designs in an all-encompassing palette dominated by the aged pink of maritime dawns, the pallid red of canopies faded by sun and salt, the sand of beaches and deserts, and the rust of oxidized metals, along with traces of the blue or green of the water when it reflects the sky.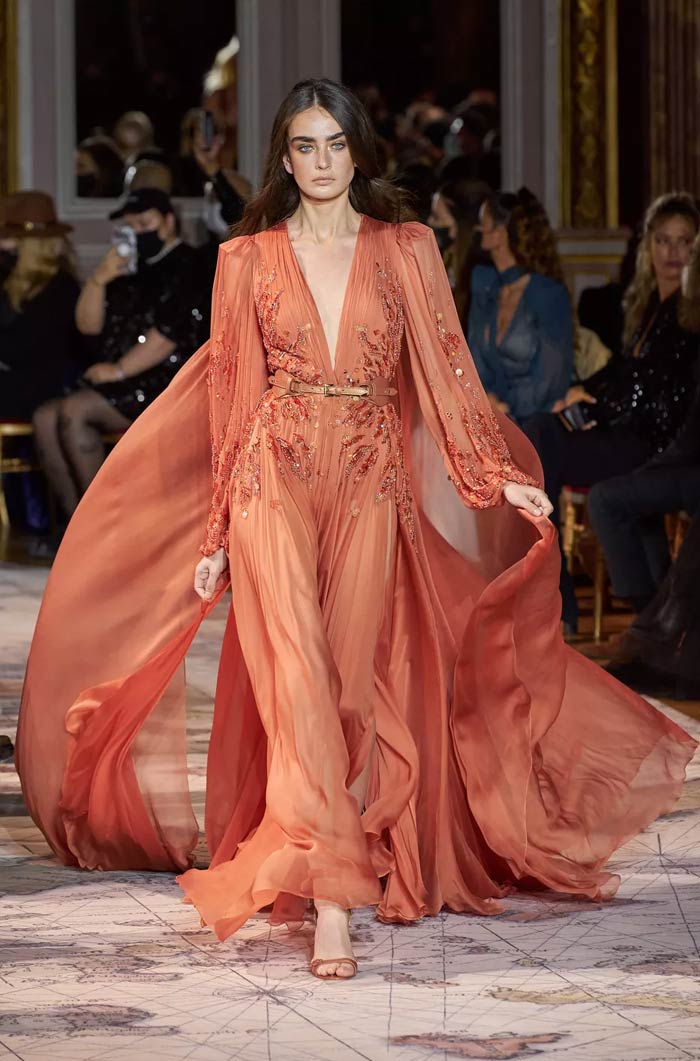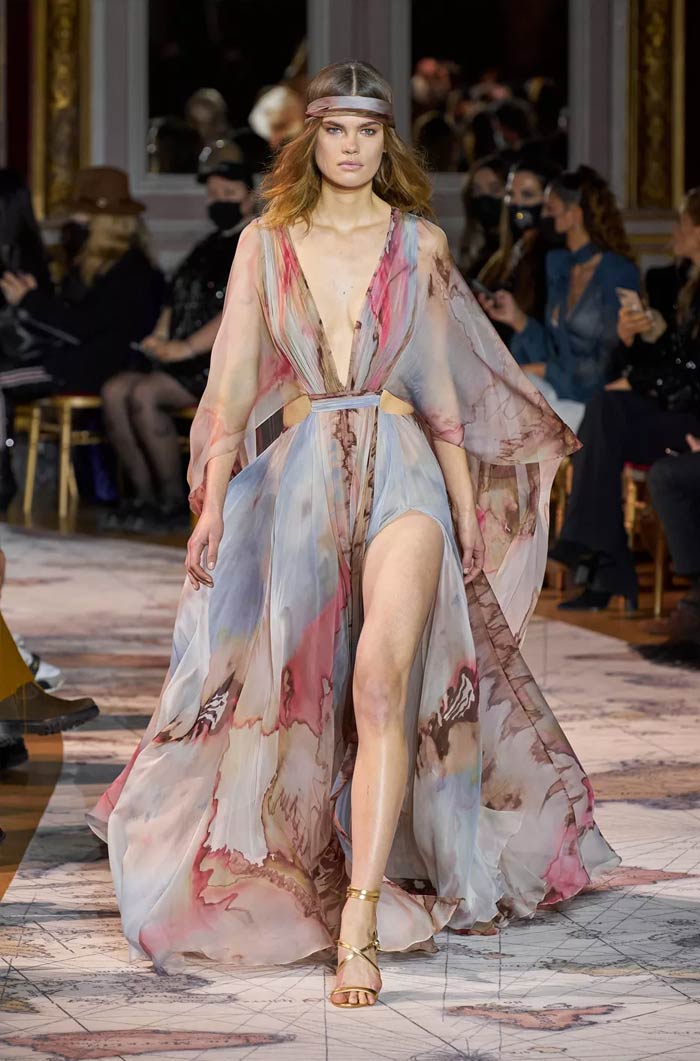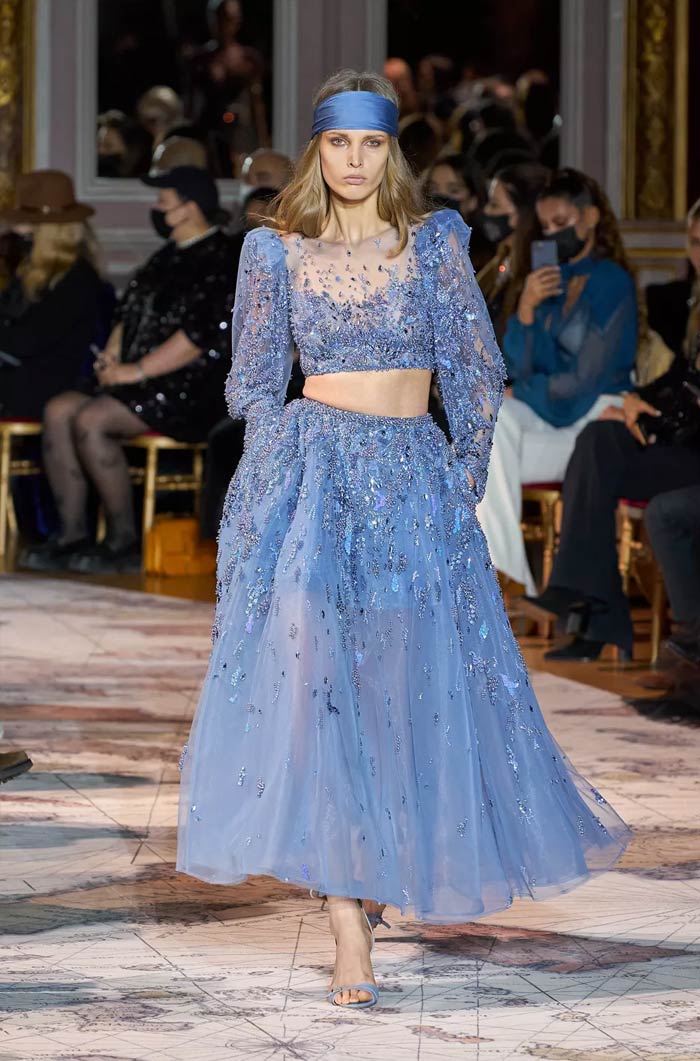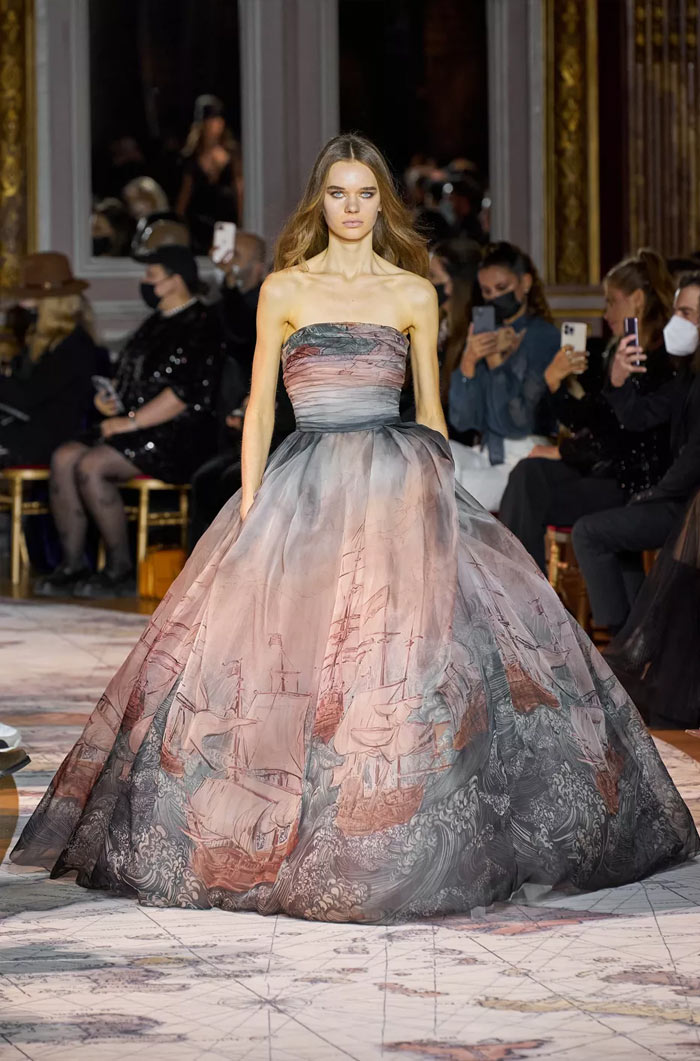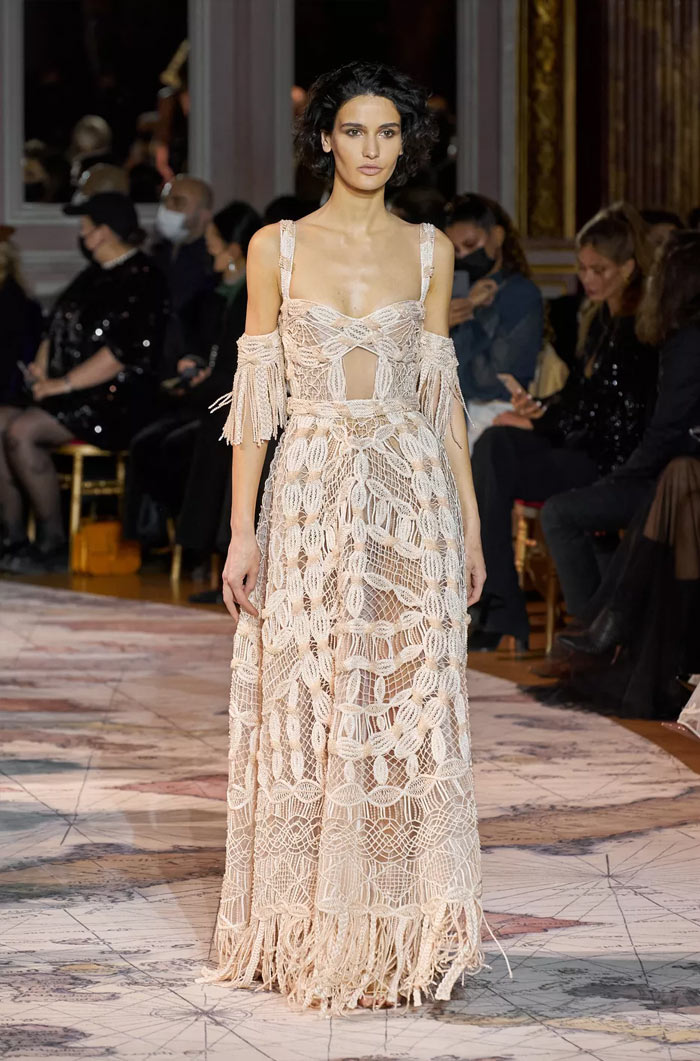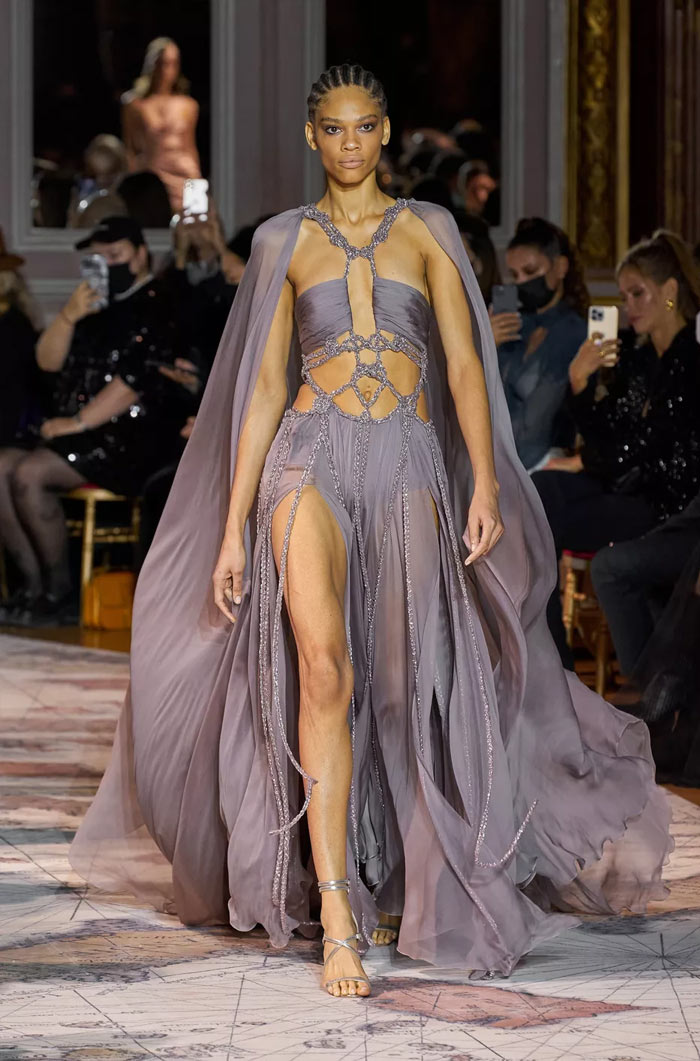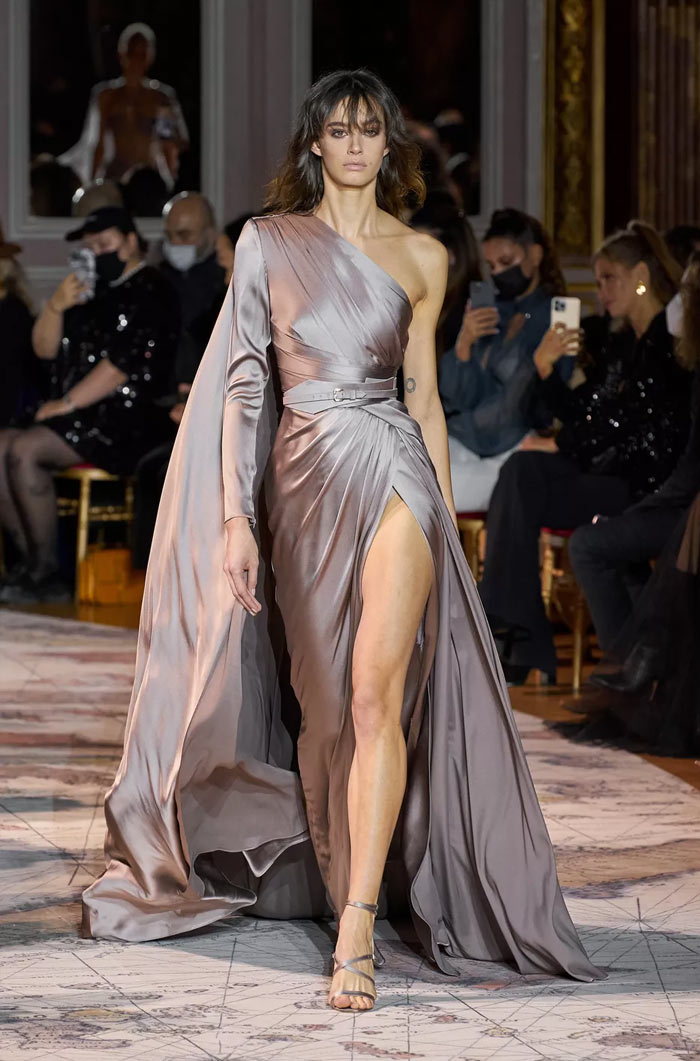 Accessorized with double leather belts that form a corset, tricorn hats and turbans, as well as jewels incorporated into the fabrics, the Zuhair Murad Spring Summer 2022 Haute Couture Collection takes us back on a quest for the intrinsic, to the notion that nothing is ever lost and that everything is waiting patiently to emerge once more beneath the sun of the brightest day