The Most Expensive Blue Diamond to Be Auctioned Soon
Anne-Sophie Mallard – Madame Figaro
21-February-2022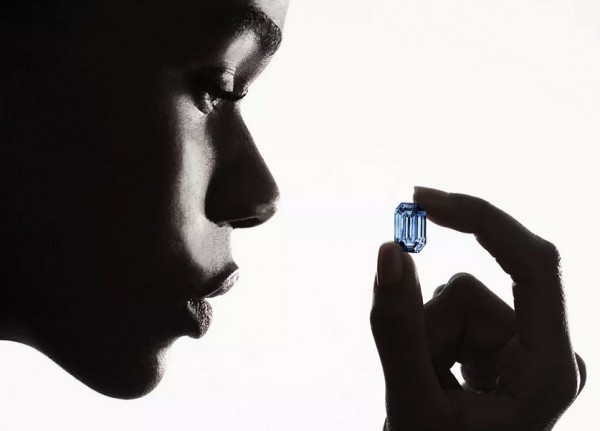 It is quite simply the highest price ever given as an estimate for a blue diamond. Enough to grasp the exceptional value of this prize which will be offered to the highest bidder by Sotheby's Hong Kong next April.
Undoubtedly affected by the health crisis that has prompted many wealthy owners to sell or seek a safe bet in these difficult times, auctions have seen a focus on two categories: unique mechanical watches and carved stones. And while the major houses are still struggling to complete their May-June sales catalog, Sotheby's Hong Kong recently attracted all the attention by unveiling an exceptional piece. A 15.10-carat blue diamond, the De Beers Cullinan Blue Diamond, which will sell for at least $48 million.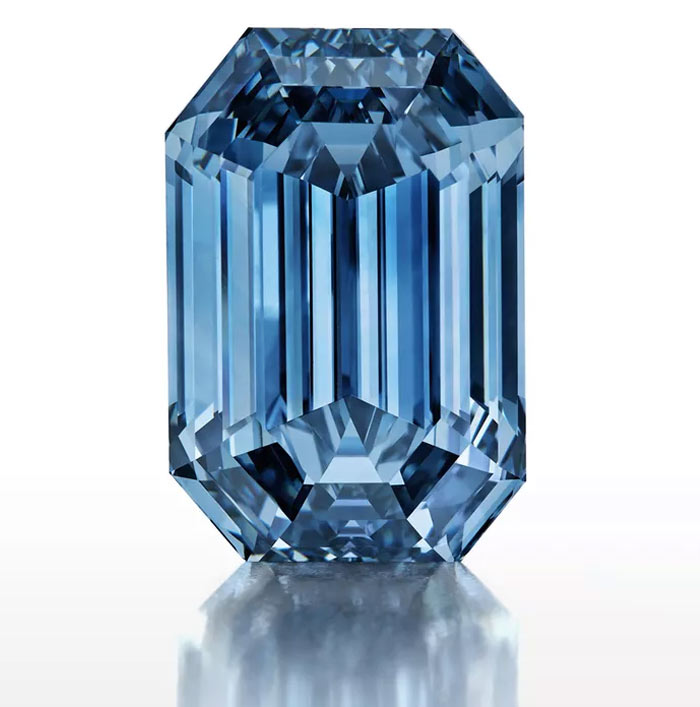 This record is partly due to the ideal proportions of the ultra-pure cut stone that was discovered in South Africa in April 2021. But also, for its color, because if white diamonds take millions of years to form to be then carried upward in a rare volcanic eruption near the surface of the earth, the colored stones in contrast, represent real chemical accidents, which also makes them rare.
Only one out of 10,000 diamonds is colored, it can be pink, yellow, green, orange or blue, and very few reach the Fancy Vivid Blue category. For the record, only five gems of this shade weighing over 10 carats have appeared at auctions, including the Oppenheimer diamond, also presented by De Beers, which sold for $57.5 million in 2016. Which proves all the sparkle dominating this treasure of nature filled with magnetic lights.