Paris Street Style: The Miniskirt Is Back
Sabrina Pons - Madame Figaro
17-March-2022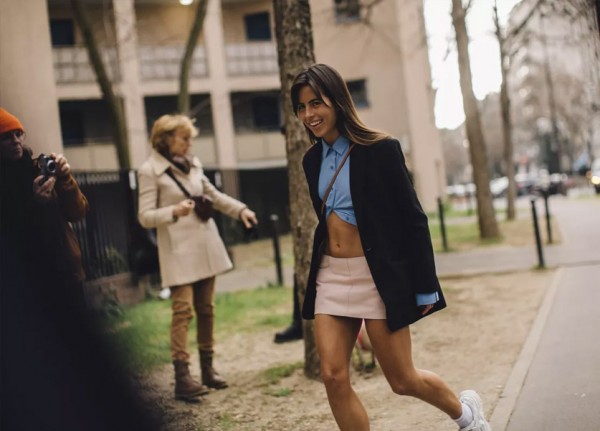 With the upcoming Fall-Winter shows succeeding one another, the hottest trends of spring are invading street style fashion, and the miniskirt comes out on top.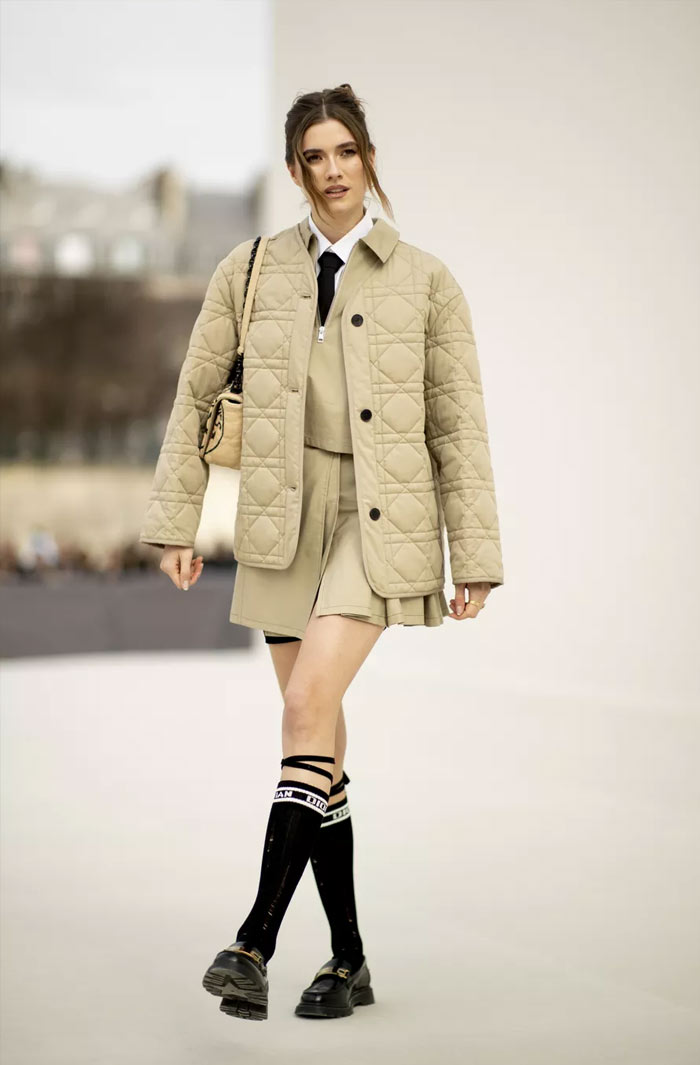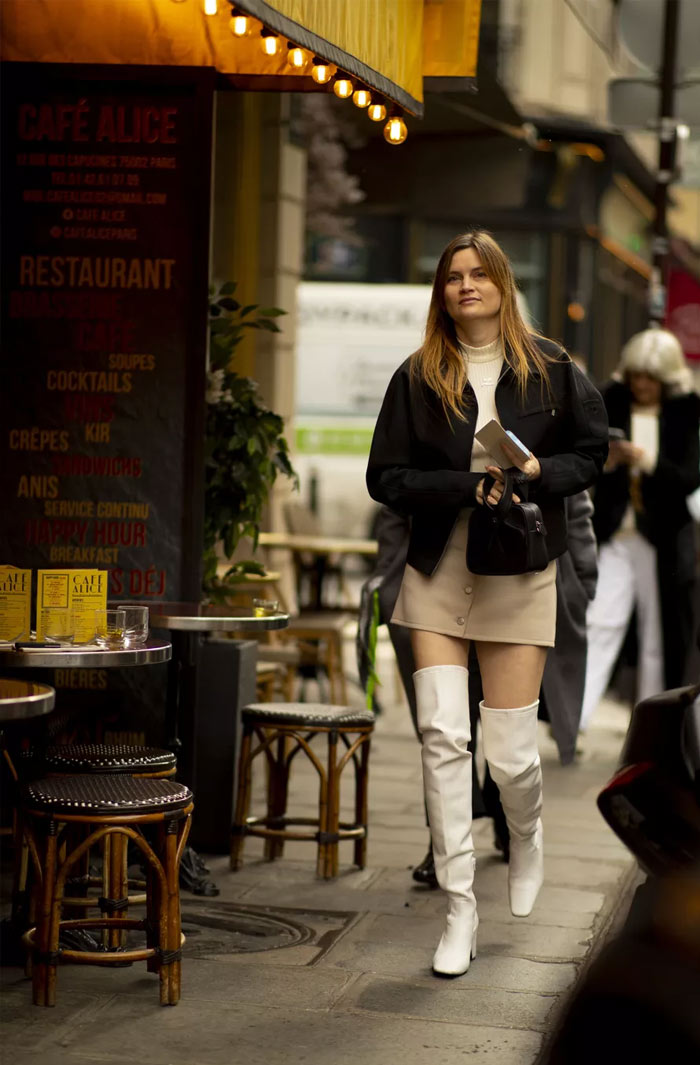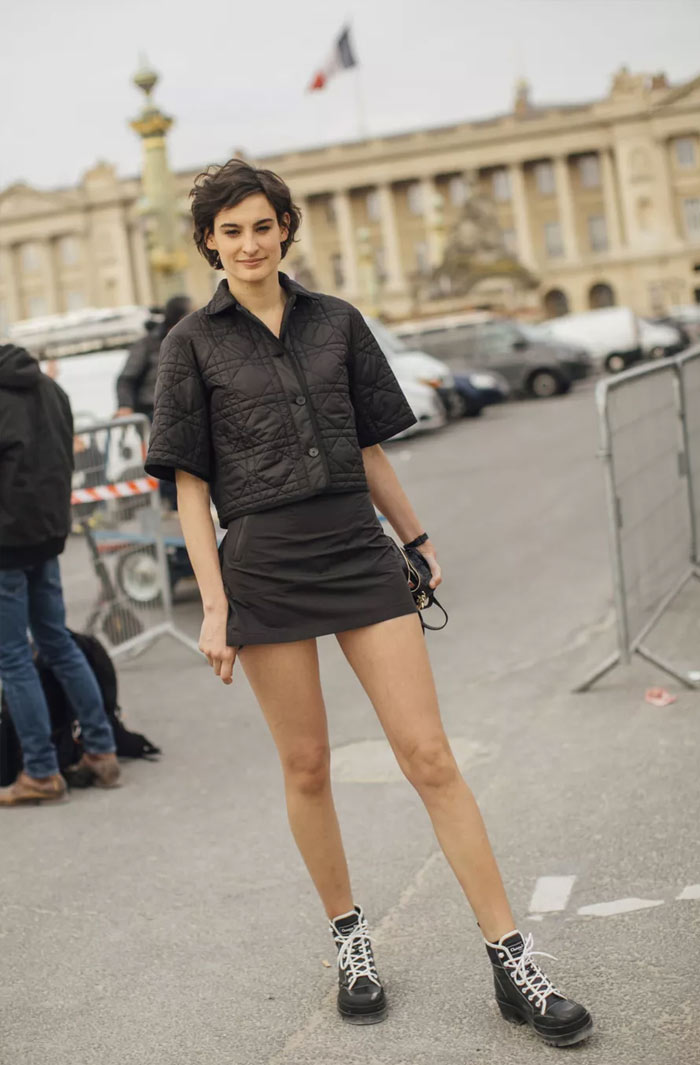 Back in September 2021, when Fashion Weeks in New York, Milan and even Paris presented their spring 2022 collections, the catwalks seemed to announce in unison: "Get ready! The miniskirt is back!". However, that period was still calling for comfortable and laidback clothes like jogging pants, large pants, and oversized sweatshirts.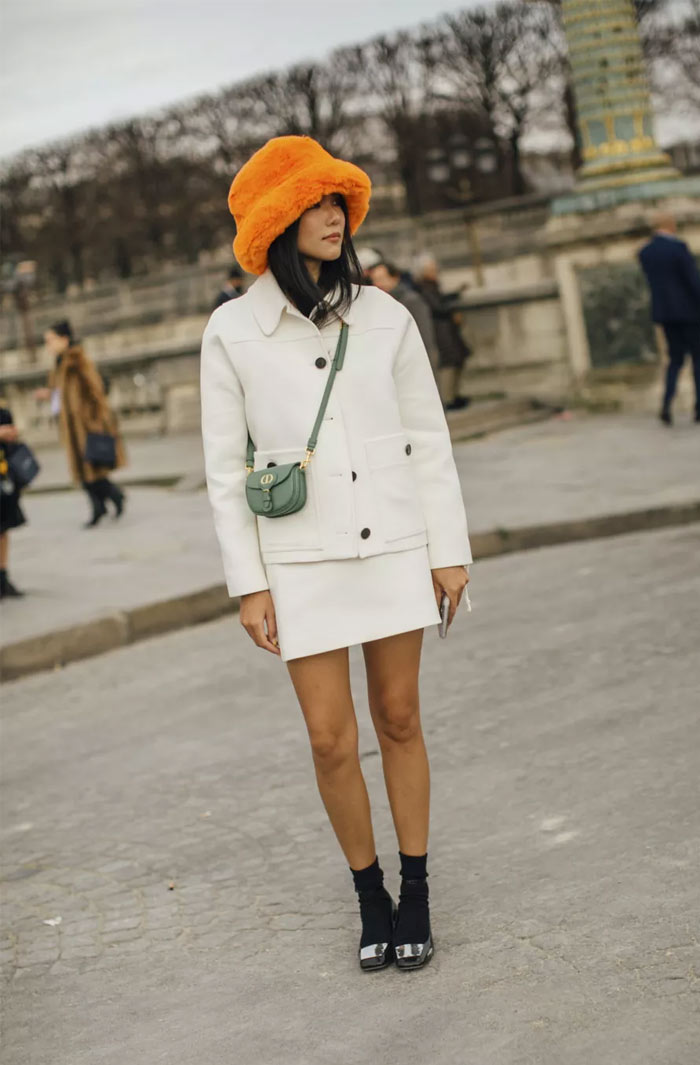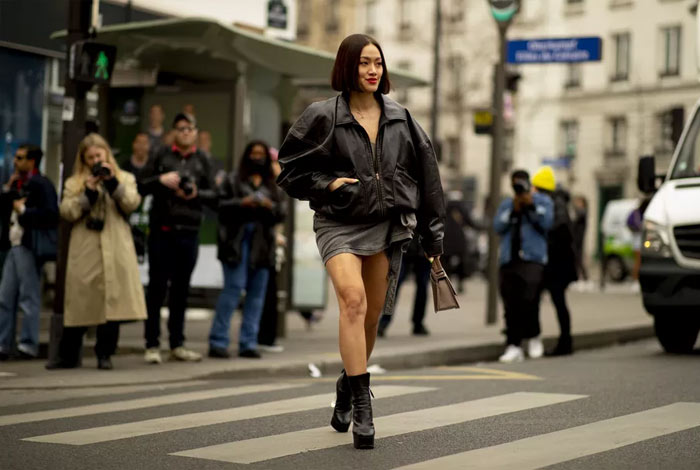 Today, the miniskirt is everywhere... on the street, on catwalks, in the biggest luxury stores, on social networks and among celebrities. Invented by Mary Quant in 1964, and then taken up in stride by the futurist avant-garde André Courrèges, the "mini jupe" became shorter than the knee-length skirts at the time. Mary Quant wanted to free women from this strict and very "Madame" appearance allowing them to move, walk, run and dance unhindered.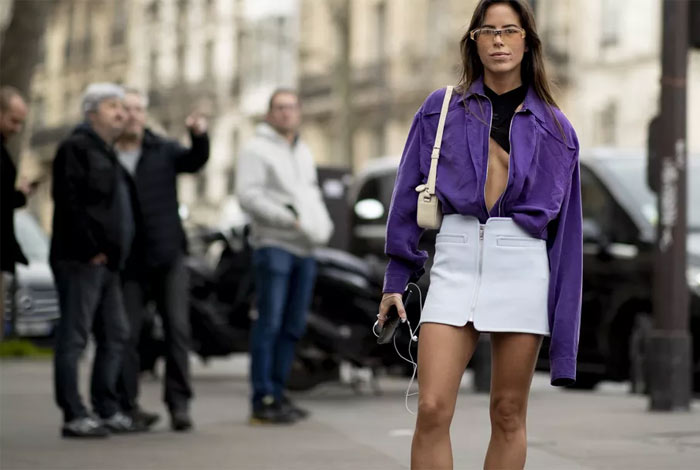 In 2022, the miniskirt continues its emancipation paired with a cropped top, heels, sneakers or boots.