Natural Eye Makeup Your Summer Guidelines 2022
Roula Haddad
27-April-2022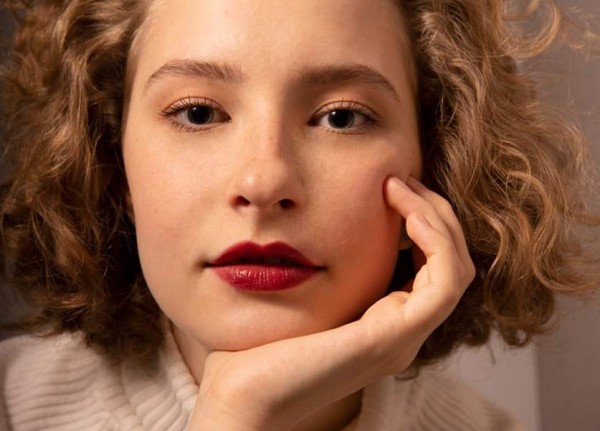 Do you always seek an outstanding look? If your answer is yes, then focusing on eye makeup is the key. It is believed that one's soul can be reflected in the eyes, that's why eye makeup is the factor that mirrors inner beauty. This summer, opting for a natural eye makeup will add a charming touch to your look. You've got to take a look on some of the tips you can follow for a simple yet appealing eye makeup.
Tips for a Natural Eye Makeup
Before applying

eyeshadow

, it is best to use a

foundation

with a good texture on both upper and lower eyelids. This is important step create a base for the eyeshadow and facilitate its application

Eyeshadow palette with neutral tones is a must-have! Choosing brighter colors of eyeshadow will definitely elevate your natural look

Choose eyeshadow colors that suit your skin tone, keeping in mind that the chosen colors go with your total look

Apply your eyeshadow using special

brushes

that blend colors evenly in a smooth way. Before using your eyeshadow brushes, make sure that they're clean so they do not blend with the previously used colors.

Another beauty product to apply is the concealer. It helps in hiding your dark circles, brown spots, and impurities that can ruin your look

To avoid clumps, it's better not to exaggerate the application of mascara; one or two coats are enough for a natural eye makeup

Shape your eyes applying a fine liner close to the lash line for a soft and subtle look. Better not to opt for a thick eyeliner.
Eye Makeup Tips for Dark Skin
If you have a dark-tone skin and you're searching for an outstanding makeup look that suits your skin color, here are some tips you can follow:
Opt for warm colors of eyeshadow, such as brown or shades of bronze that can highlight your beauty without exaggeration

A

concealer

which color is really lighter than your skin tone will not give you the perfect look. Choose it with one shade lighter than your skin tone or with the same shade as your skin.

Eyeliner

should preferably be in black or brown. Avoid opting for bright colors if your goal is to have a natural look
Eye Makeup Tips for Hooded Eyes
If you have skin folding down above your lash line, the following makeup tips are for you:
Avoid using liquid eyeliner for less struggle. Draw a thin line close to the upper

lash line

Opt for a good waterproof mascara

Eyeshadow colors should be matte and light. Use black color only for the outer corner of your eye

Brighten your eyes by applying a highlighter at the bottom of your brow line. This tip will widen your eyelid
Natural Eye Makeup Tips without Eyeliner
If you're searching for a makeup look that enhances your eyes without the use of eyeliner, then these tips are for you:
Using an eye pencil, draw a thin line close to the upper lash line. You can shape your eyes with a waterproof eye pencil

You can also tight line your eyes using an eye pencil on the upper lash line

Opt for a smoky-eyes look

Applying

mascara

is essential since it helps you have long and lush lashes for a daring look
Natural Eye Makeup Tips for Job Interview
When having a job interview, in-person or remotely, your makeup should look natural. Here are some mistakes you should avoid:
Do not opt for bright and striking colors for your eyeshadow. Better choose neutral colors like earthy tones and light pink shades

Do not choose false lashes; however, you can apply individual false eyelashes at the outer corner of your eyes

Do not use colored lenses; it will be "too much"