Lebanese Stars Shining in Georges Hobeika
Rita Khoueiry
30-August-2022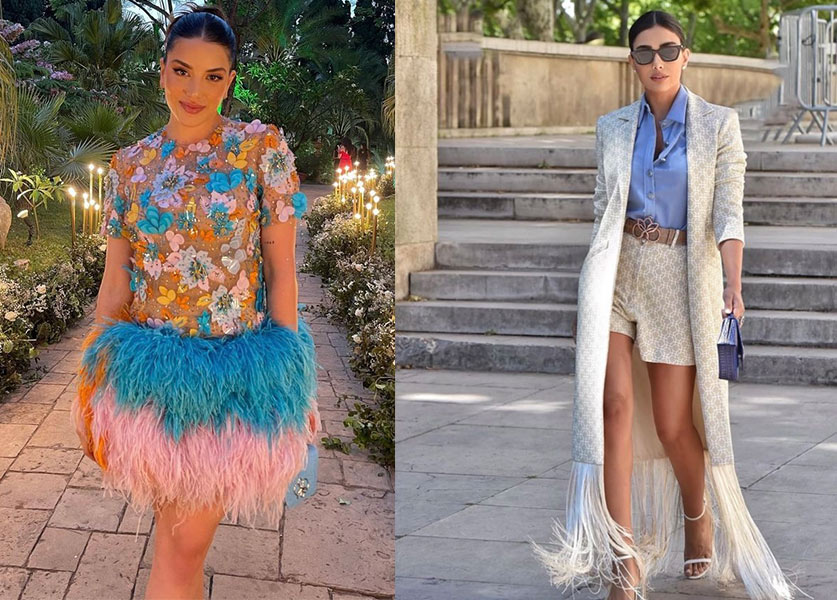 Georges Hobeika... a name that has marked history in Arab fashion world. Following his curiosity for the art of sewing, Lebanese designer Georges Hobeika has achieved a great success in this field. A fine craftsmanship that has been mirrored through his various collections.
Meticulous details, dreamy couture, unique ready-to-wear pieces… Through his seasonal creations, Georges Hobeika has been able to take us on a magical ride to his own world. The success of the Lebanese designer has never been limited to his own country; numerous international stars have appeared in important events wearing astonishing outfits signed Georges Hobeika.
His fashion show during the latest Paris Fashion Week was one of kind. Many Lebanese celebrities have been in looks from his ready-to-wear fall/winter 22-23. Here are some of the best looks.
Jessica Azar in an elegant suit
Cynthia Samuel in Feminine Dresses
Alice Abdel Aziz in a Colorful Outfit
Loujain Adada in a distinguished dress
Diala Makki in a classic dress