Cynthia Samuel Ties The Knot in Georges Hobeika Couture
Jad Aboud
12-September-2022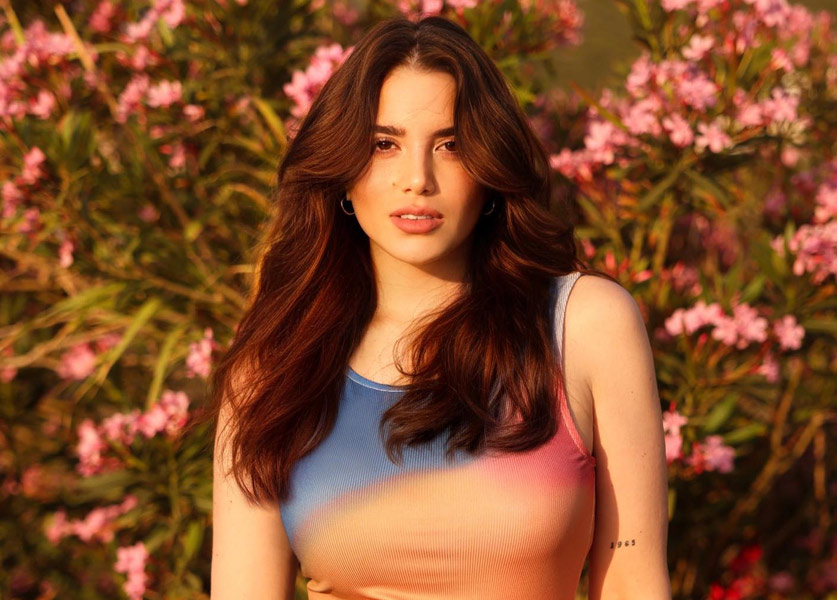 Inspired from Cynthia Samuel & Adam Bakri's strong love bond, the Co-Creatives Georges & Jad Hobeika take us on an imperial journey of art; capturing the spirit of a royal garden remarkably embellished with representative ornaments of pure affection.
The effortless A-line gown, with a high neck, holds a nod to the elegance, softness and beauty of Grace Kelly, one of Cynthia's beloved icons. It's a combination of hand-made lace and silk tulle with the Maison's exquisite embroidery entailing symbols that hold great significance to the couple's heart.
Half-Moon, Infinity Symbol & Love Birds! The symbolic creations are embellished and embroidered on the gown by a team of meticulous "Mains Précieuses", expertly blending Lebanese traditions and French savoir-faire. This art of hand-embroidery adorning the gown add a touch of luxury, magic and volume to the soft white silk tulle. The embroidered silk threads and the Swarovski beadwork translate the inspirations and sketches of both the bride and the Co-Creatives. They are made precisely to the shape of the garment's silhouette to create a seamless and perfect finish. These small symbols summarize Cynthia and Adam's love story and how it flourished throughout. According to the Greece mythology, "Cynthia" is the "goddess of the moon". A planet that has always been of great significance to Adam. A crescent that is now tattooed on the couple's hands.
The ceremony gown took 1450 hours to come to life honoring French embroidery traditions and harnessing an array of handmade tools and special techniques.
The dress is complemented with a sparkling tulle veil. Its simplicity contrasts beautifully with the painstaking details of the dress.
As for the love birds, it is a romantic addition created by the Co-Creatives Hobeikas that took Cynthia by surprise as love birds are Adam's favorite little creatures.