Gucci Captivates Fashion Week with a Show of Twins
Sabrina Pons - Madame Figaro
26-September-2022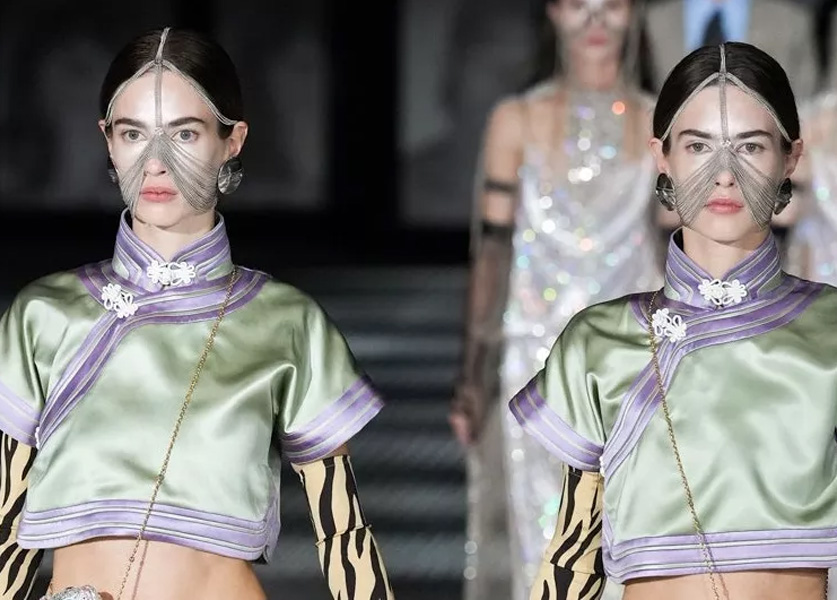 The spring-summer 2023 collection of Alessandro Michele for Gucci was shown in Milan this Friday. A spectacular show where the twins were honored.
Gucci Creative Director Alessandro Michele always aims to surprise his audience with each of his collections. To showcase the spring-summer 2023 collection during Milan Fashion Week, he opted for identical twins for modeling, reflecting the notion of identity. Generous looks on the catwalk as usual, with 68 passages of twins.
When the show started, the guests did not notice the presence of the twin models on the podium because a wall separated them while they were parading at the same time. It was only at the end of the show that they were reunited in front of a stunned audience. In addition to the expected spectacular effect, the Italian designer explained his reflection on the issue of individualization, especially when everything seems identical. In his note of intent, he questioned "the relationship between the original and the copy" to conclude that "the same clothes give off different qualities on apparently identical bodies. He added that "fashion, after all, is based on serial multiplications that do not hinder the authentic expression of all possible individualities,"
Since his arrival to the luxury fashion house Gucci, in 2015, the Roman designer likes to convene a deep reflection around clothing. He aims to ignore the genre, as to break the old ideas about the day and night wardrobe. An exercise in which he always interweaves an "imperfect" aesthetic that plays on the atypical, the visionary spirit, with, in the background, a feminist statement.