Moschino Unveils Womenswear Fall/Winter 2022
Rita Khoueiry
2-November-2022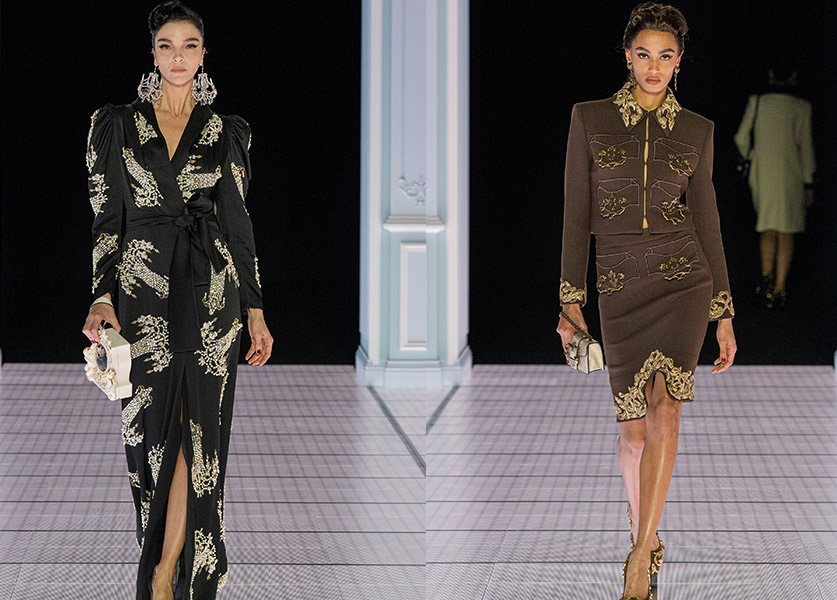 To create Moschino's womenswear collection for fall/winter 2022, Creative Director Jeremy Scott opted for the surreal. Astonishing pieces have been unveiled, reflecting the finery of a well-appointed home. An opulent space. A grand manse. An elegant room. It began with a seedling from Moschino's archives: In 1989 and 1990, Franco Moschino introduced cutlery brooches and hot-and-cold faucet handles as accents in his ready to-wear.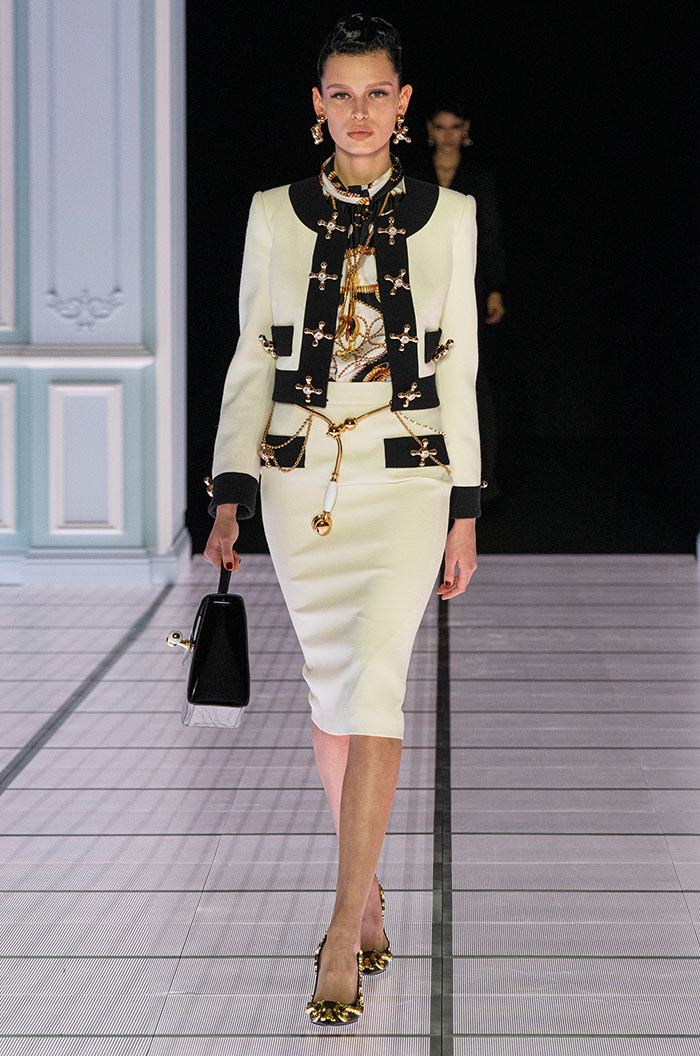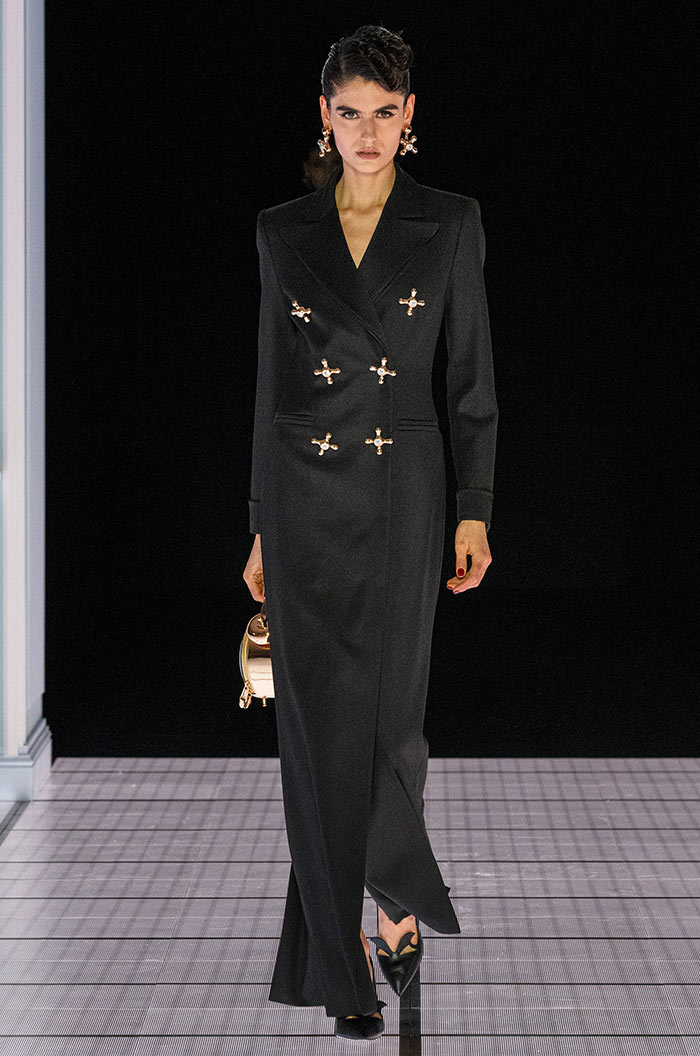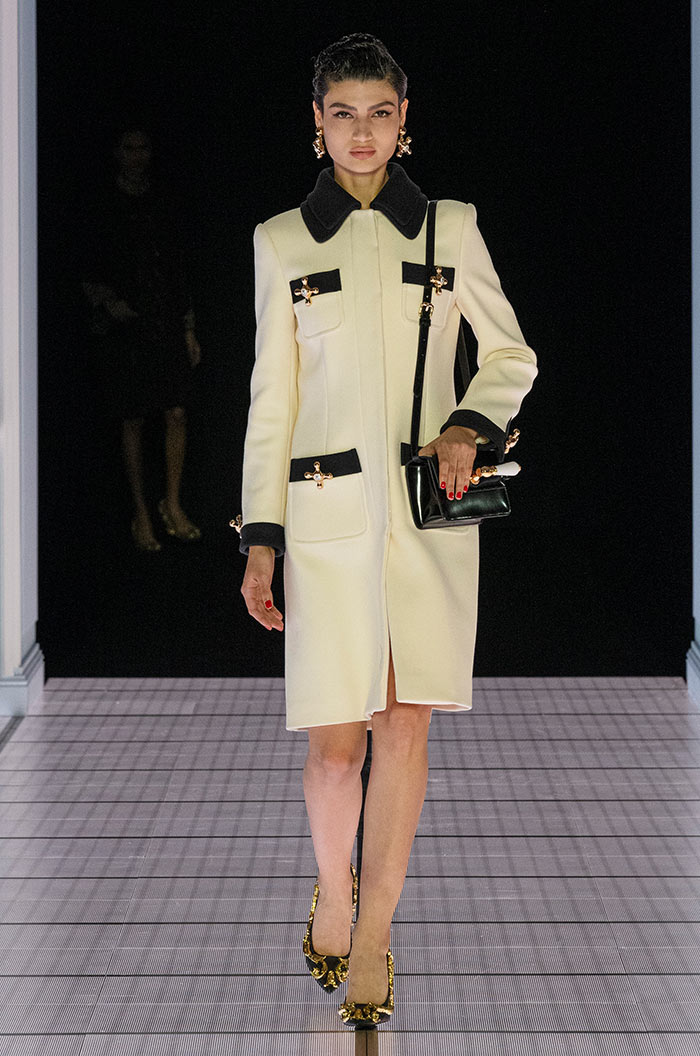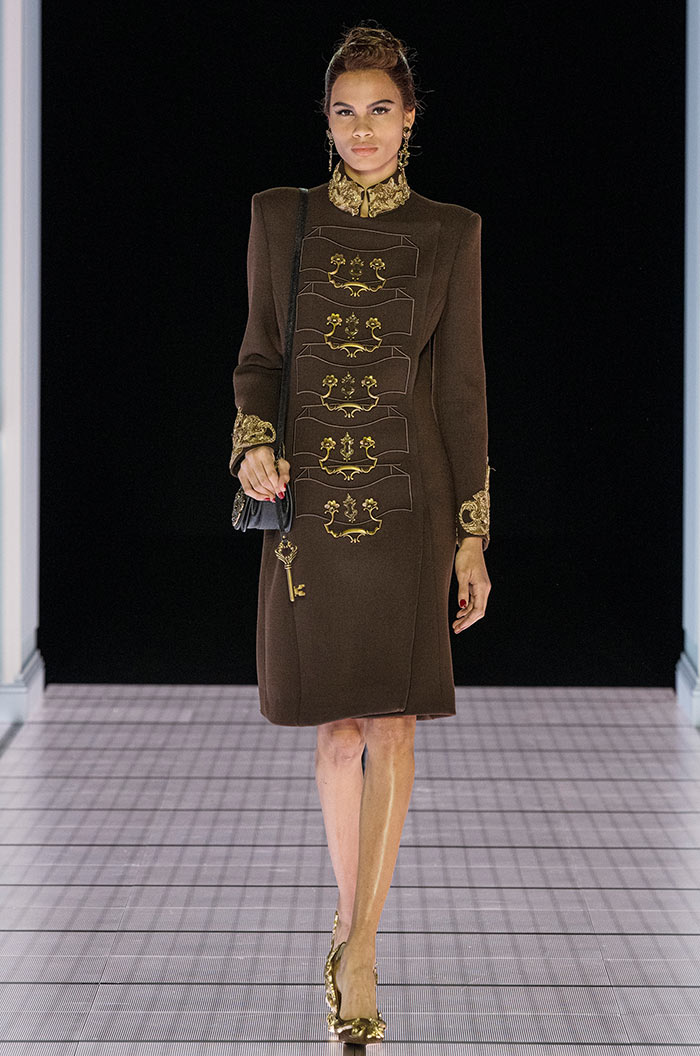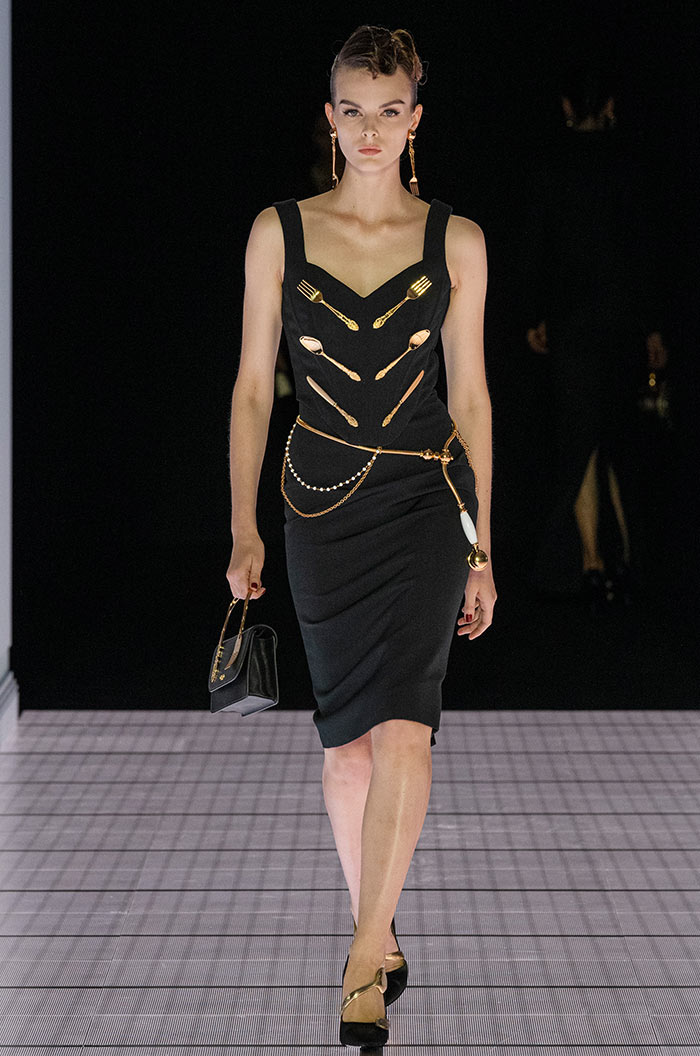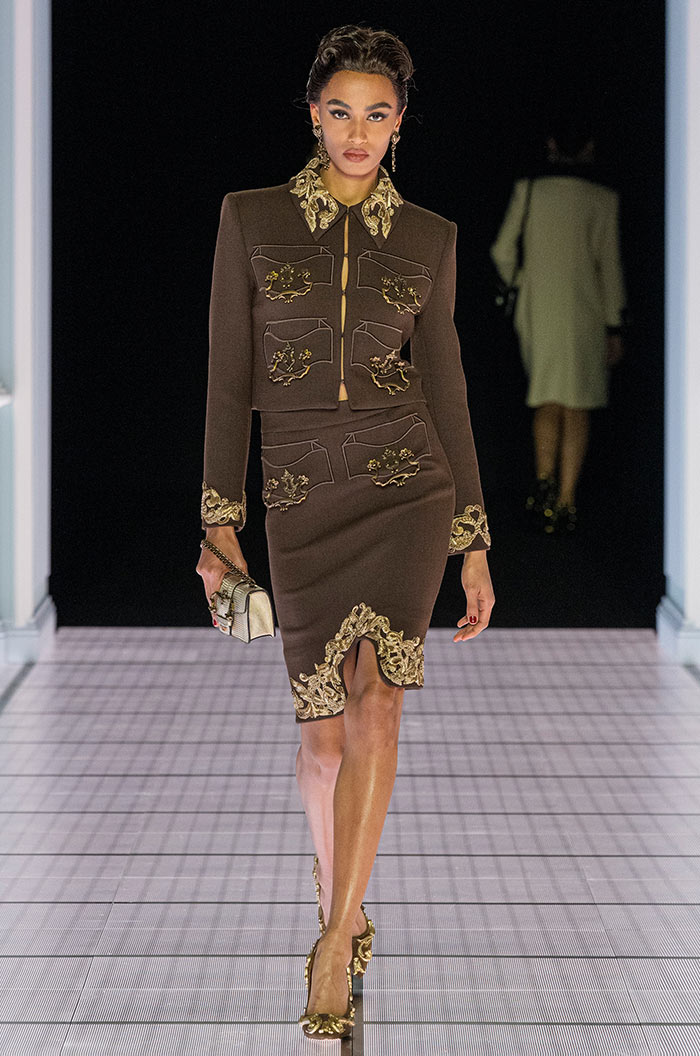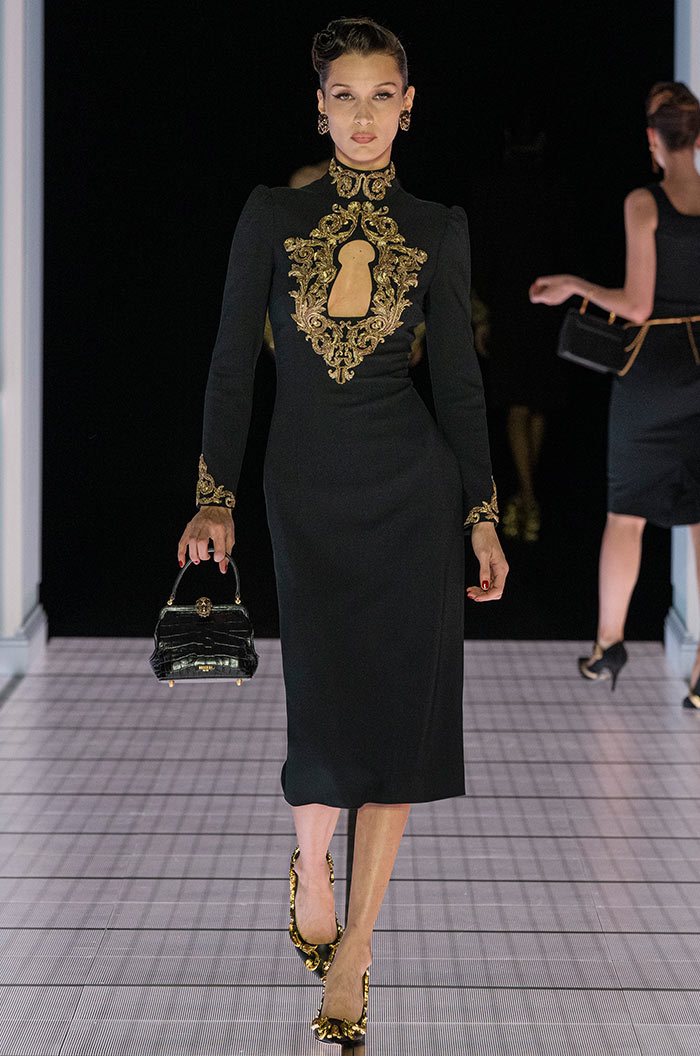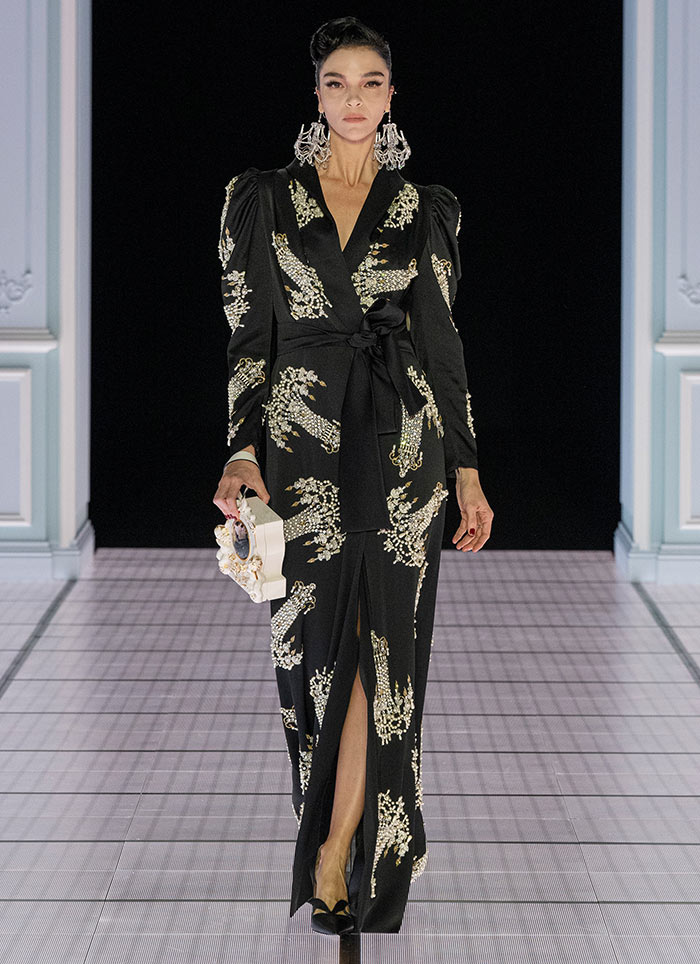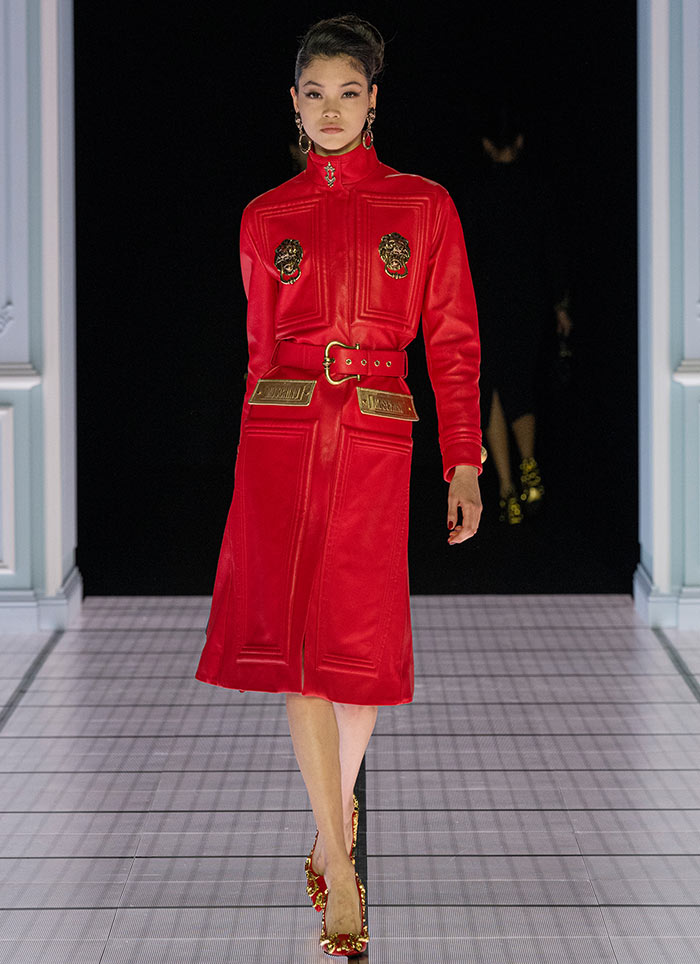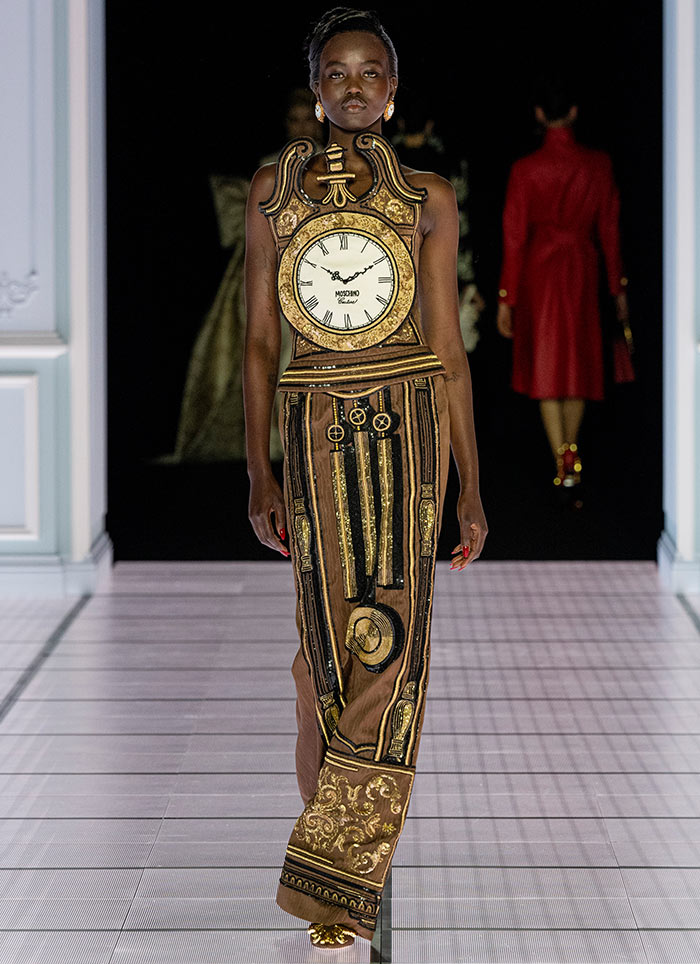 Every detail has been taken into consideration while designing Moschino's fall/winter 2022 collection: a reimagined tuxedo jacket-dress features Moschino's heirloom handles as buttons, skeleton key cutouts take shape on fitted, sculpted blazers, while versions of Louis XIV-era dressers ornate and old money are transformed into coats and boxed jackets and skirts. Ballroom harps stand in for the lapels on a fitted standing collar blouson, recalling the uniforms one might see on vintage sci-fi shows.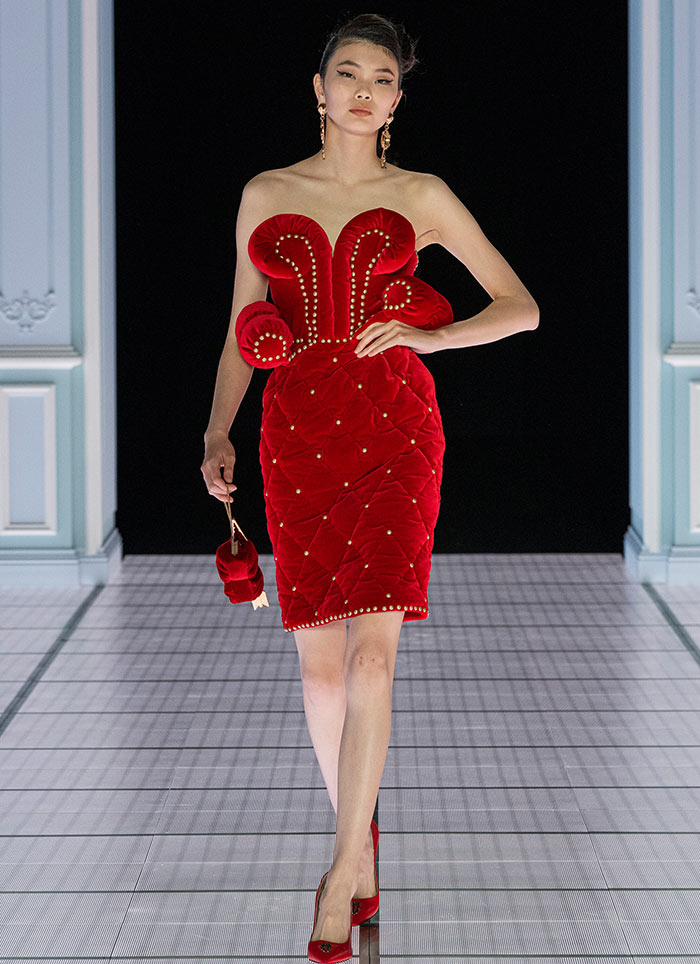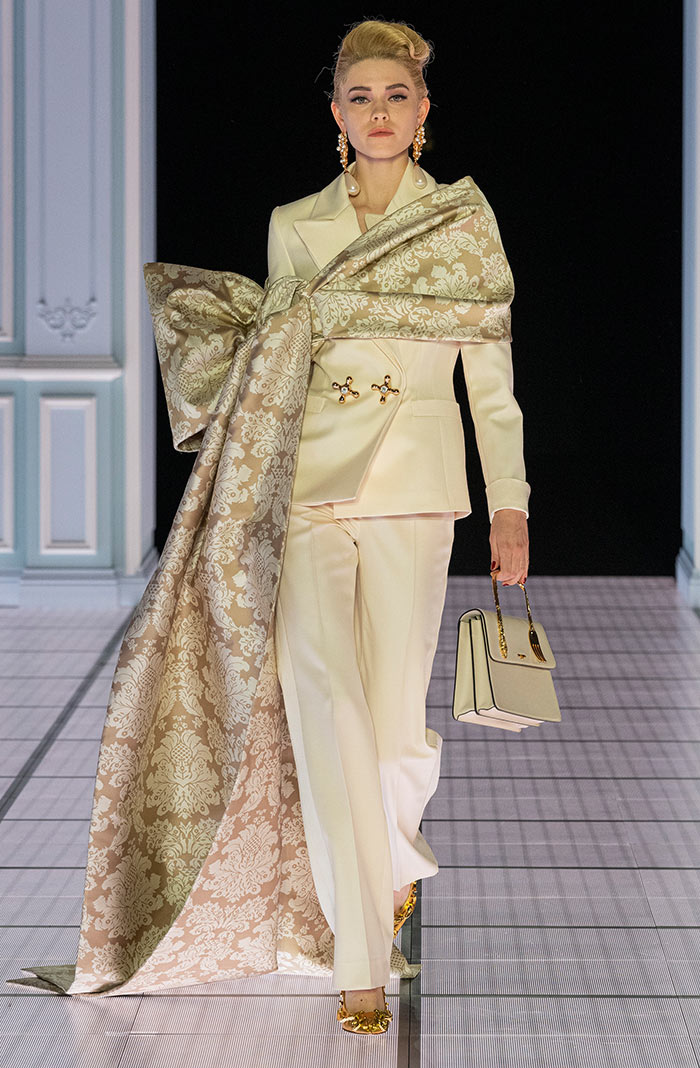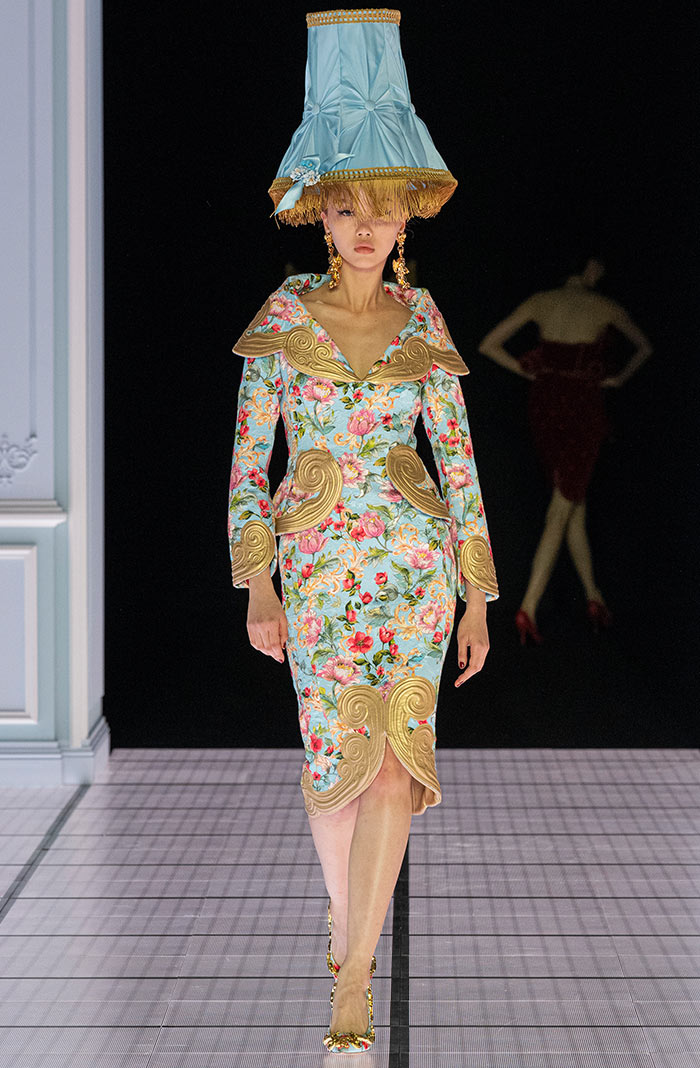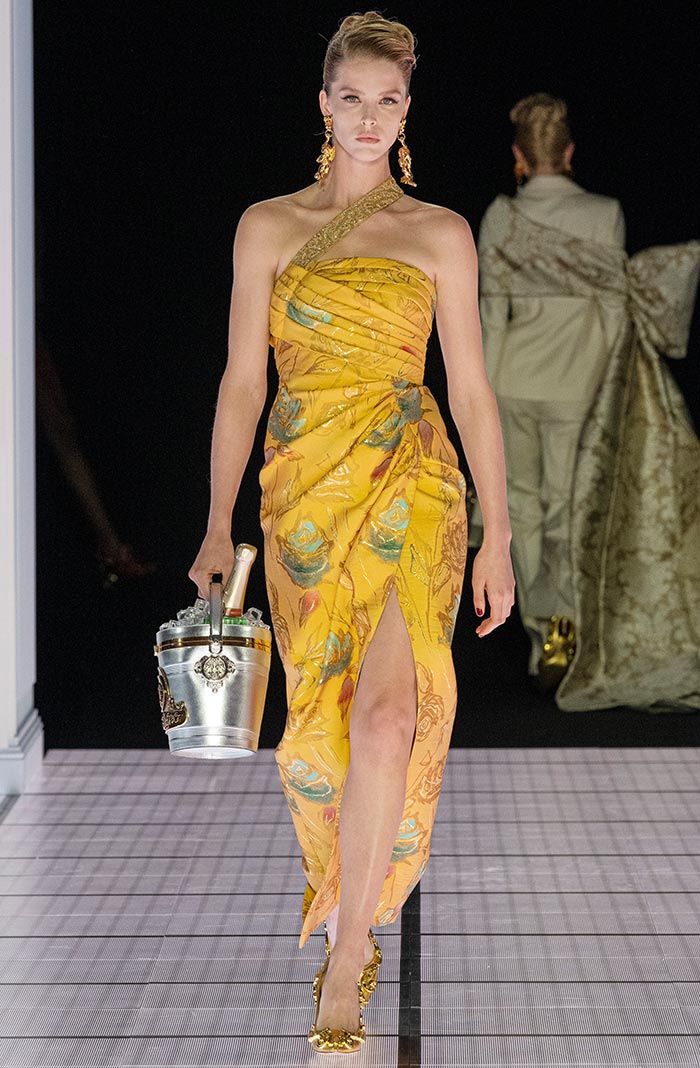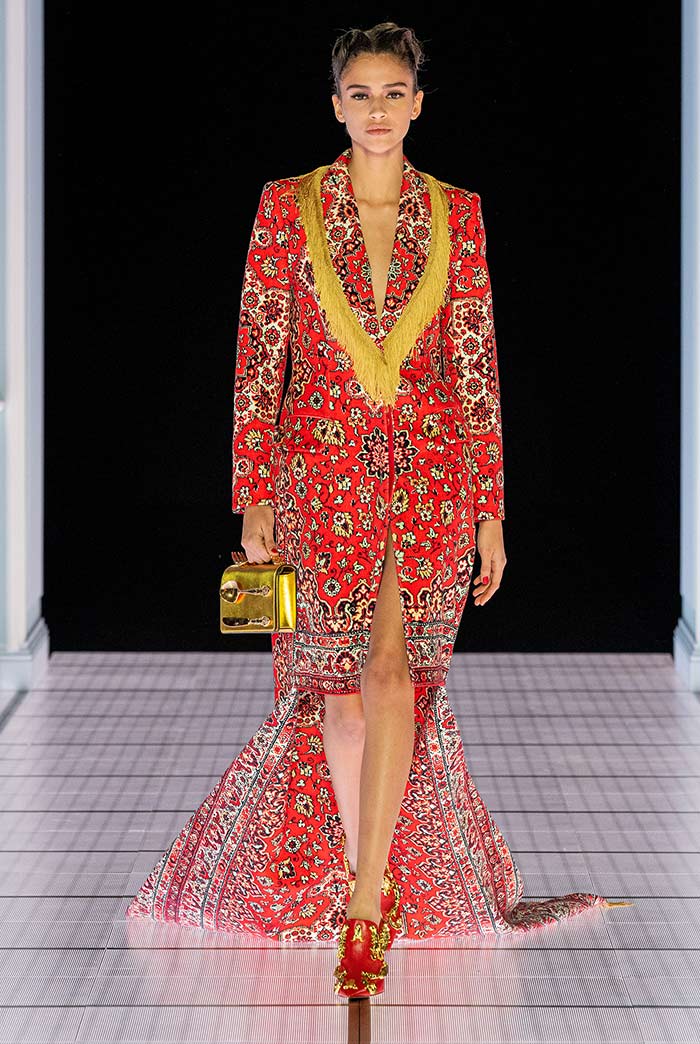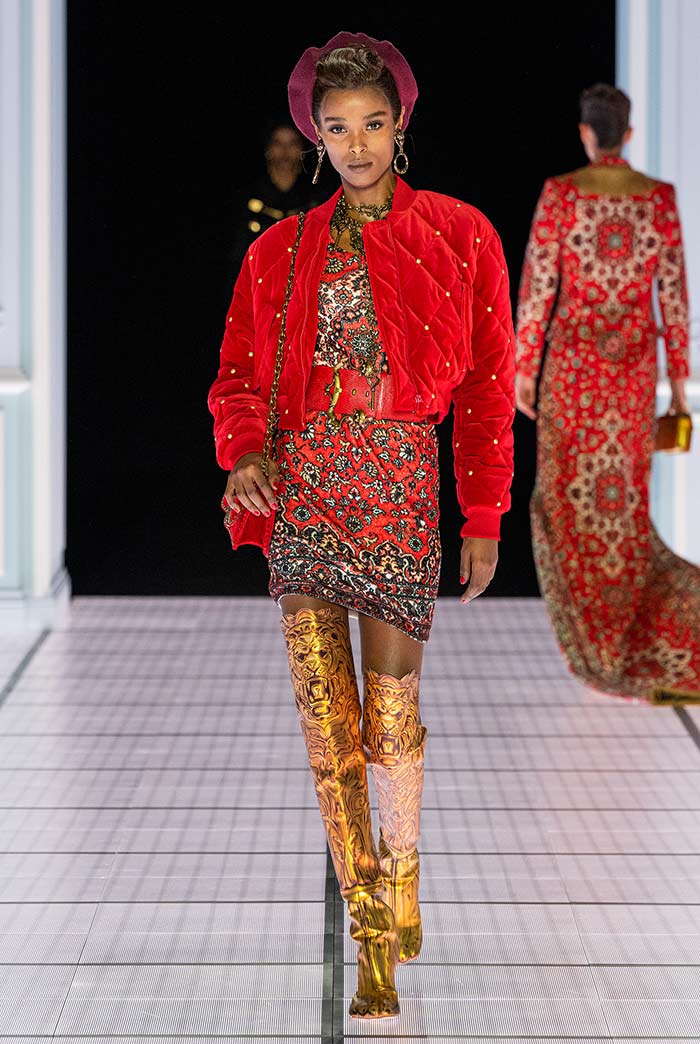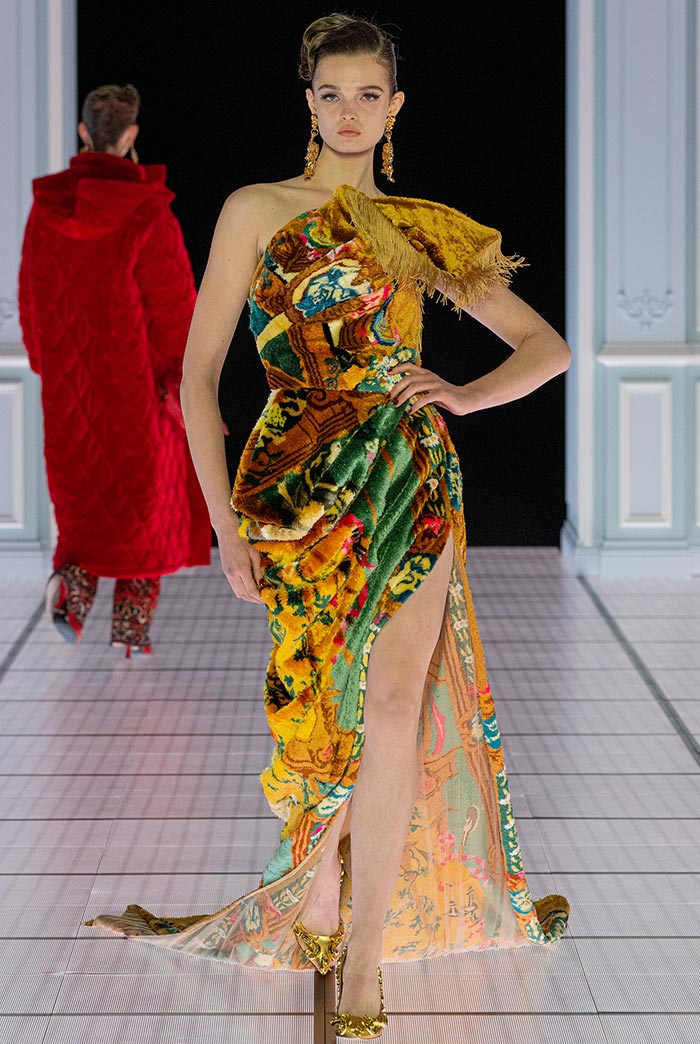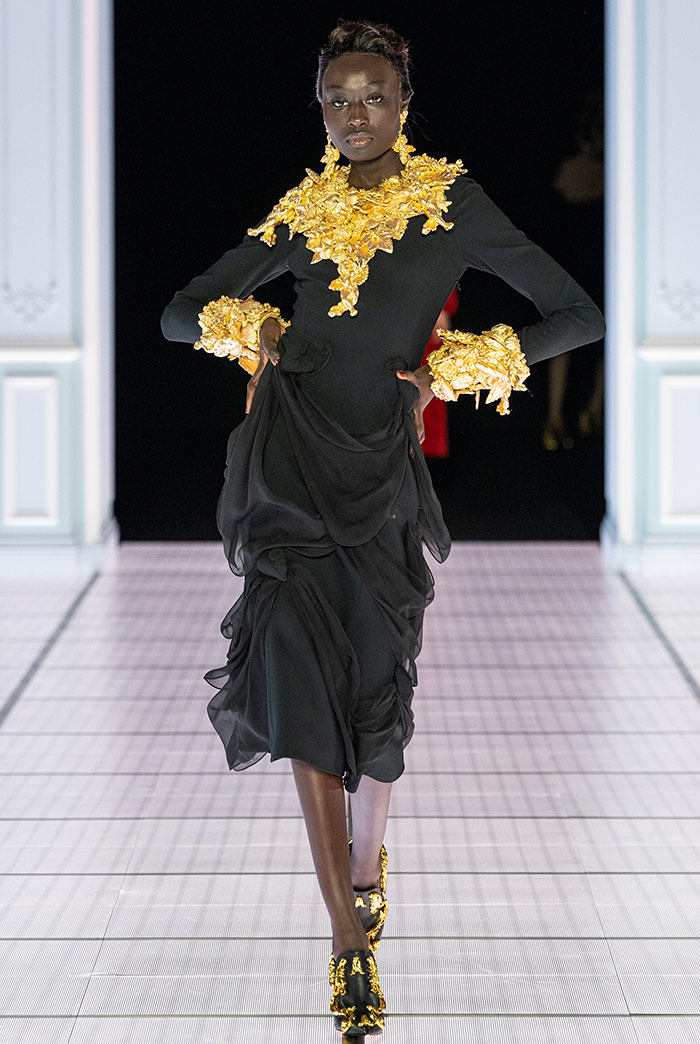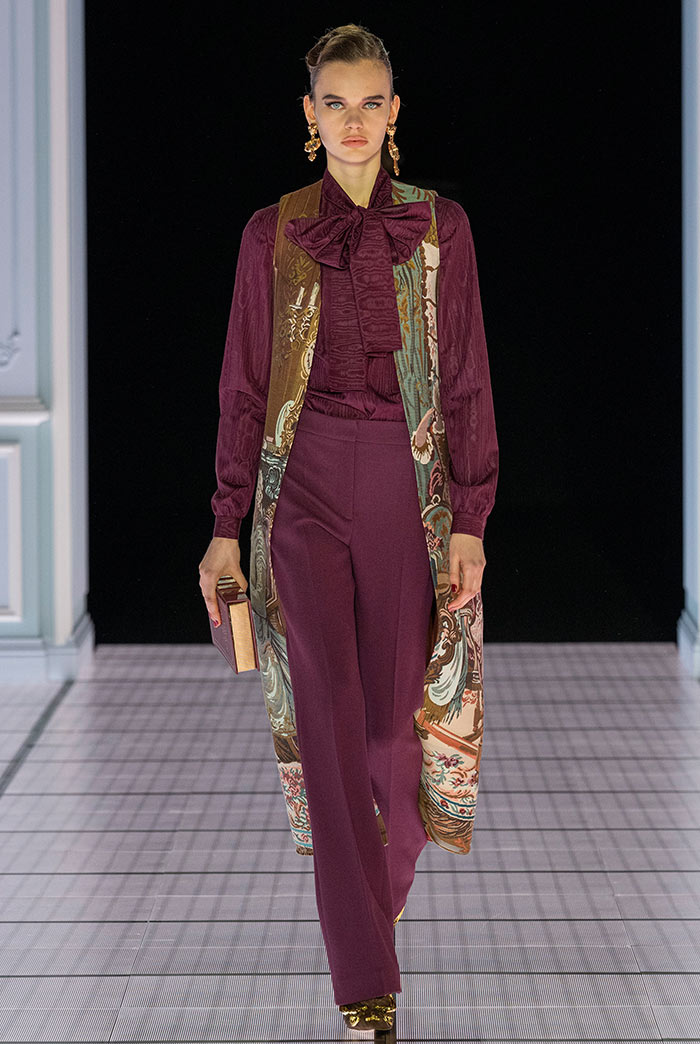 Chandeliers motifs swing and filigreed trimmings on trompe l'oeil drapes swish, as the foyer gives way to a decadent dining room. Here, Moschino's silverware comes into play, now as golden decorations on a bodice or as wraps around high heels. The dining room details morph into plush parlor cues, with a velvet settee as a strapless dress, a towering clock column, and a silver tray bustier.
Are these magnificent comforts projected or personal? Simulated, or solid? Perhaps both. "It's 2001: A Space Opulence," says Scott.