Elsa Lamah: Beiruting Translates our Passion for Lebanon
Joanne Rizk
18-November-2022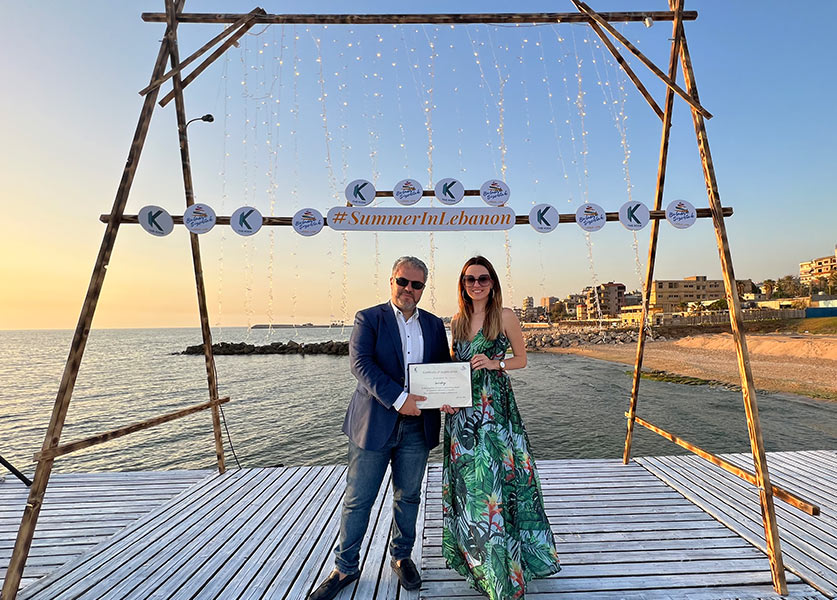 Beiruting, a leading tourism and events webpage, is a must for those who want to discover Lebanon's hidden treasures and highlights. Beiruting advises you on must-see or unusual places, trendy or luxurious restaurants and bars, in addition to many ideas for going out. Thirteen years after the launch of this exceptional platform, Elsa Lamah, co-founder of Beiruting, tells us the secrets of the genesis of this top page.
How did Beiruting start? And what was its main goal?
Beiruting started in 2009 as a website. The idea of Lucas Lamah, my husband, was to create a website that would be a reference and guide for people abroad. The original goal of Beiruting was to highlight the best non-political events in Lebanon and the region. It started covering nightlife events, and quickly switches to Social, restaurants, family trips, fashion shows, beauty and other events. Since the early days, Beiruting management gave social media the importance it deserved: its Facebook page was created in 2009 (one of the first pages in Lebanon), its Instagram account in 2012, so is Twitter, than later Snapchat, and now Tiktok. 13 years after, Beiruting became a reference in Lebanon and the region so we launched also Beiruting Kids in 2018, a website that covers all children related topics, activities and fun things to do with kids along with tips and tricks for parents and many more.
How were you able, as a digital creator, to reach thousands of people in a short amount of time?
Since we started in 2009, we were always guided by our passion to Lebanon, and wanted to show the bright side of this beautiful country. Even during hard times, crisis and instability, Beiruting always highlighted beautiful events and places. Beiruting quickly became an important guide for people that wants to escape their dark days and miserable conditions. This bright side attracted many users, and made Beiruting extremely popular.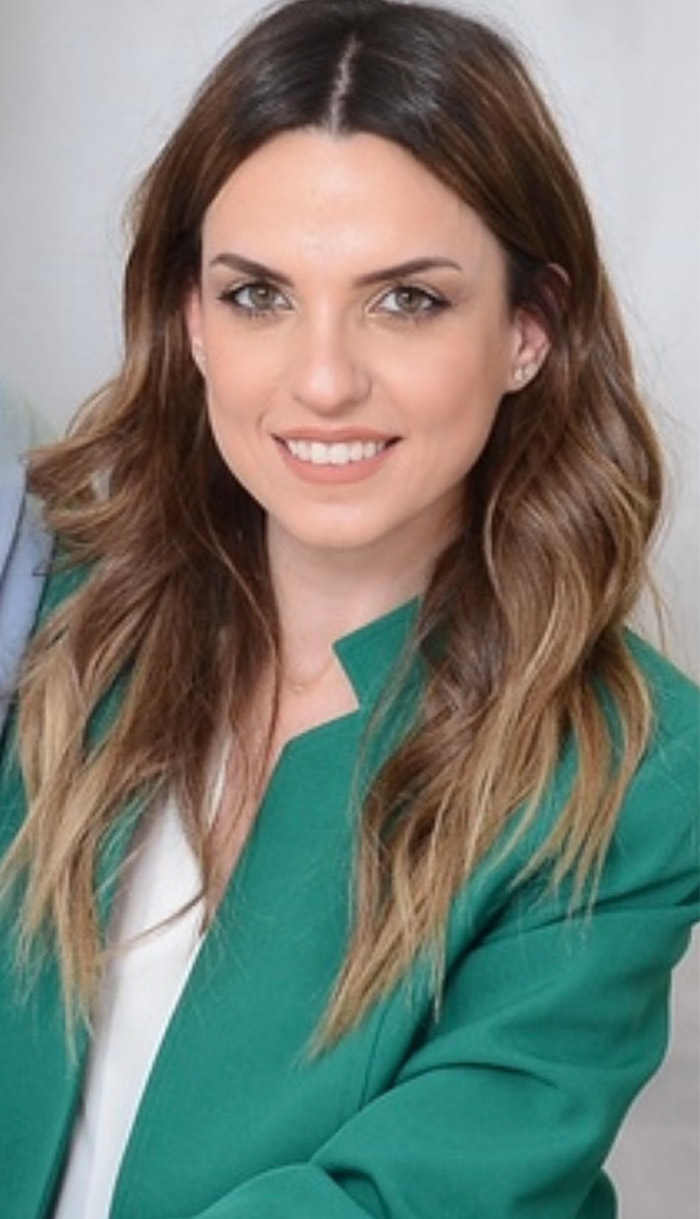 We know that you share the Beiruting project with your husband. Do you consider it a shared passion? What's the secret behind gathering all efforts and achieving the best?
Of course, it is challenging to share business with him due to the fact that kids and family are time-consuming. Being in the media business is extremely stressful because the time constraints and the number of events to attend. What makes it easier, is that we share the same passion for Beiruting and we love what we do and achieve it with perfection. Lucas is much more business oriented and also has a passion for photography and technology. I'm much more into fashion and beauty events.
Our beloved Beirut has encountered many challenges the past two years. Nonetheless, Lebanese people always search for events that bring life back to their country. So, tell us about your next move and what you're planning to offer the citizens.
The most interesting events are the ones that give hope to Lebanese people. What gives hope is what is good for economy, thus it is definitely tourism. Tourism includes guesthouses, concerts, restaurants, resorts etc… People who visit Beiruting does not only live in Lebanon, it also includes visitors from abroad. And these people are also interested in Tourism, and must-visit places.
According to your overall project, what are the events that you can really consider as "remarkable" and "extraordinary"? (Could be ones in partnership with other businesses)
We had the chance to attend remarkable events, most of them were organized abroad like HH Sheikh Mansoor Bin Zayed Al Nahyan Racing Festival in Rome and Abu Dhabi, Huwaei event at China, Phyto at Mauritius, Paris Fashion week, Mazaya in Cannes and MEA Fam Trips (Sharm El-Sheikh and Izmir Turkey).
International events give you the chance to meet new people, new cultures and are outstanding due to the big budget managed for them.
What makes Beiruting a one-of-a-kind lifestyle platform?
Beiruting was the first pure player in the Media scene. It started as exclusive digital, and bet that the digital revolution was point to change the media and information industry. It started just after the introduction of ADSL, and later, thanks to 3G, people could access Beiruting on the move, and get informed about the most exciting events and places in Lebanon. Adding to this, focusing on bright news, is also a kind of optimism.