Paco Rabanne's Iconic Fragrances: The Perfect Holiday Gift
Rita Khoueiry
30-November-2022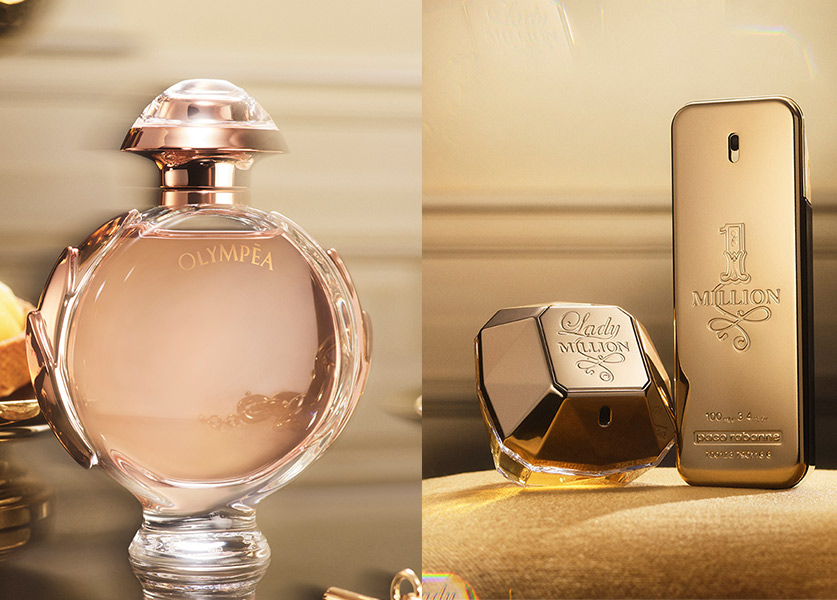 Choosing Christmas gifts for your family and loved ones may be overwhelming sometimes; however, opting for scents that suit their personalities have always been the perfect choice. Not any fragrance, though. This festive season, Paco Rabanne's iconic fragrances will be the ideal gift this festive season, for both women and men.
Have a look on the perfect fragrances signed Paco Rabanne.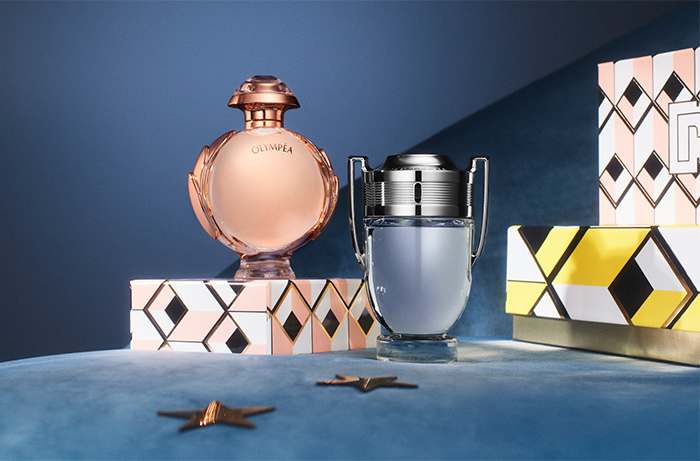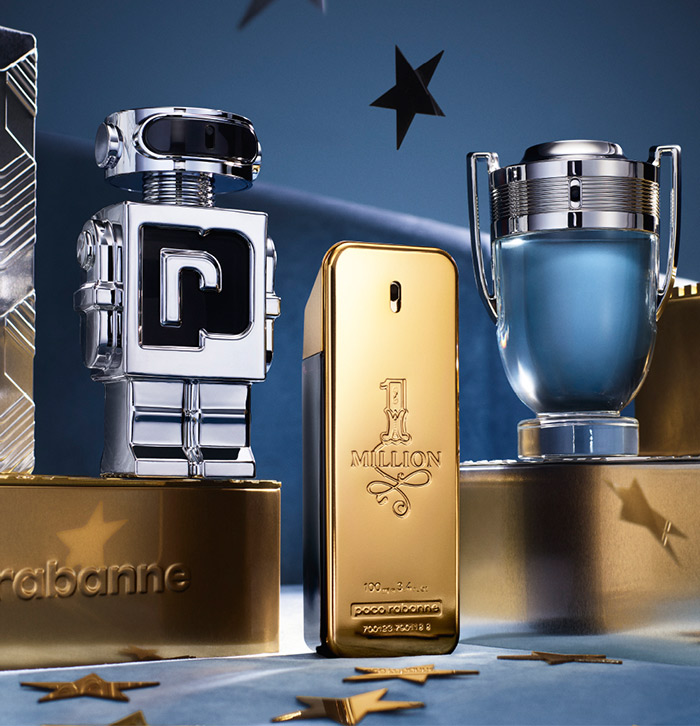 OLYMPÉA
Goddess of modern times, a fresh, powerful amber scent, carried by a "salty vanilla" harmony that adores skin. And a fresh-carnal duel: floral impulse with green tangerine, water jasmine and ginger flower. "Skin" effect of salted vanilla. A sensual, exponential, almost animal fragrance for women. Heated by ambergris and Kashmiri wood. Fatal.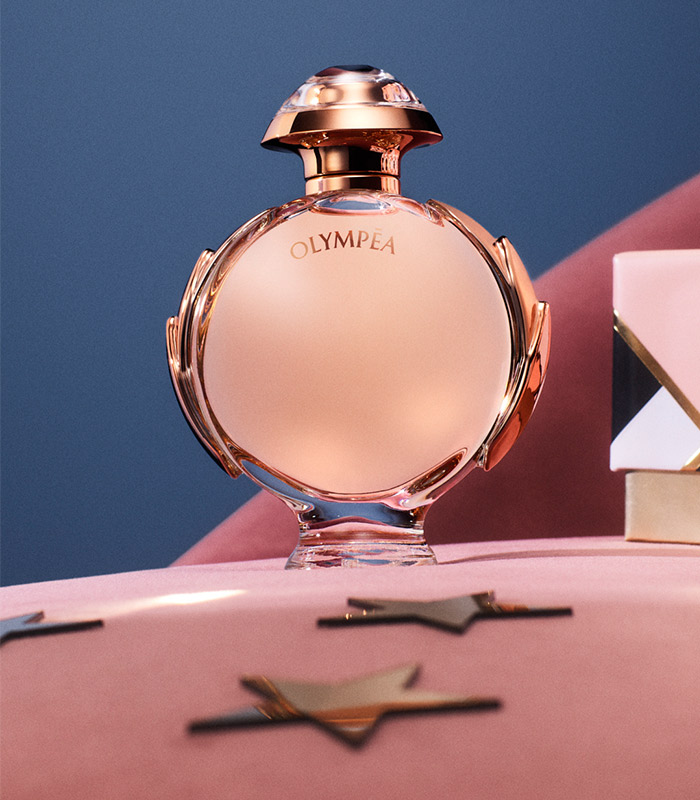 LADY MILLION
An opulent, white floral feminine fragrance that borders on addiction. A flamboyant and fresh offer. Neroli, raspberry, bitter orange. White-nectar: absolute jasmine sambac and orange blossom. Carnal, brilliant. The signature honey-patchouli scent to trace the trail. A woody fragrance with vibrant notes, powerful scents. A touch of taste. A haunting finale for a sensual and daring fragrance.
1 MILLION
The beautiful aromas of genuine leather. Yet, spicy and fresh. A showy fragrance that disturbs from the first notes. A complex eau de toilette combining sweet, juicy mandarin and peppermint. Creating intrigue and freshness... with lively pink cinnamon. An ambiguous and classy fragrance, to display a man's spirit and passion! The signature amber-leather is distinctive and rich. White wood, matte blonde leather, amber, sexy patchouli. A perfume to refresh, but ultimately confuse.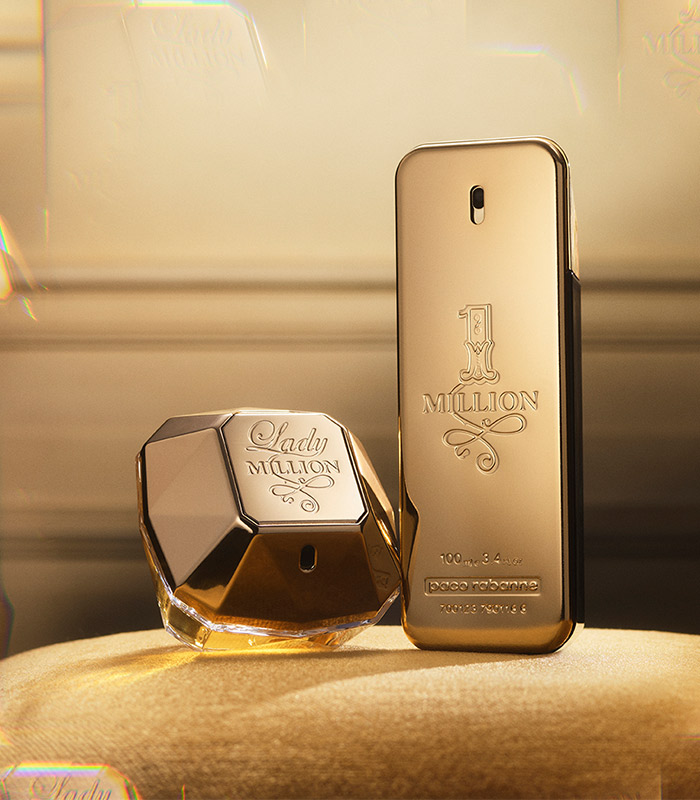 INVICTUS
A heroic woody-fresh fragrance where the vibrant meets the muscular. Invictus perfume embodies two forces that collide: biting freshness and animal sensuality. The sea winds dominate. Grapefruit bursts. The virile woods prevail and ignite. The scent of magnetic patchouli, sensual guaiac wood and ambergris. Double victory!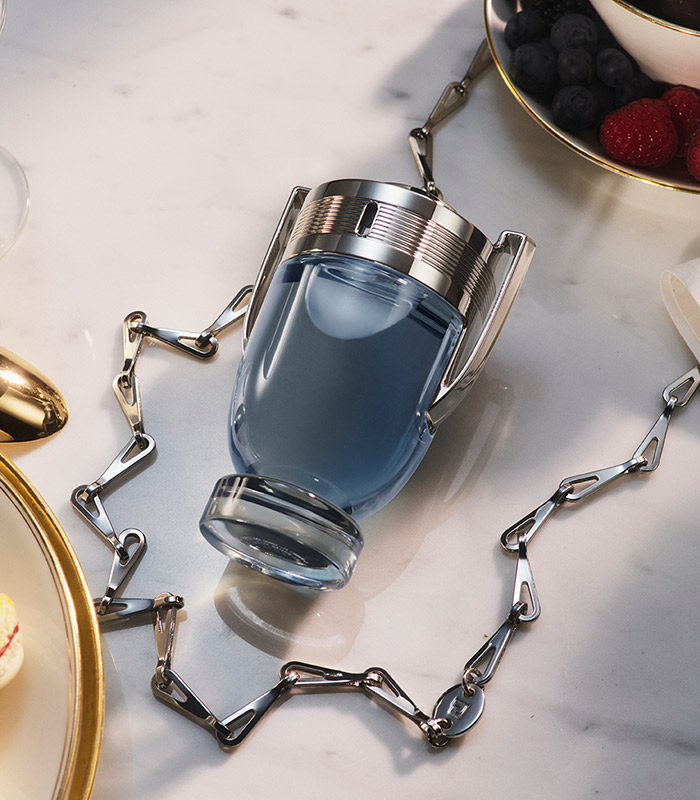 PHANTOM
Phantom, the new fragrance for men by Paco Rabanne. The essence of self-confidence, fueled by feel good energies. A futuristic aromatic fragrance born from the clash between luxury craftmanship and new-tech. A bold scent with notes of addictive creamy lavender, energizing fusing lemon and sexy woody vanilla. Radically different, totally disruptive: discover our first connected bottle ever.