Penélope Cruz in Vintage Chanel Wedding Dress for Met Gala
Sarah Renard - Madame Figaro
3-May-2023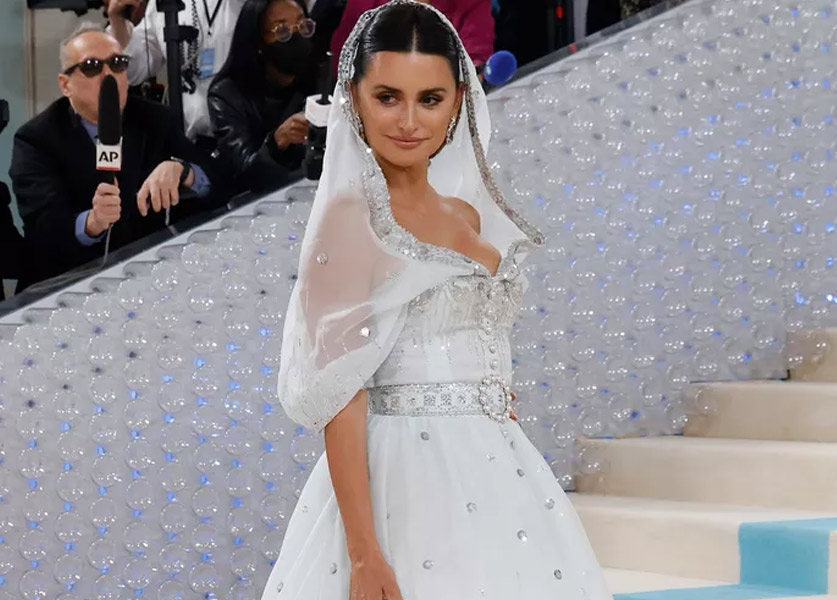 Spanish actress Penélope Cruz co-chaired the evening of the Metropolitan Museum of Art in New York this Monday. For the occasion, she opted for a light and magical hooded dress, like a bride walking down the aisle.
For the Met Gala 2023, the vintage Chanel dresses were out this first of May in New York. On the famous red carpet, Karl Lagerfeld's friends and muses paid tribute to him, celebrating a lifetime of fashion. Most of them wore dresses that were born ten, twenty, thirty and even forty years ago, signed by the designer for the house of the rue Cambon. Margot Robbie, Gisele Bündchen, Naomi Campbell, Carla Bruni, Marion Cotillard, who wore a surprising look, and of course, Penélope Cruz.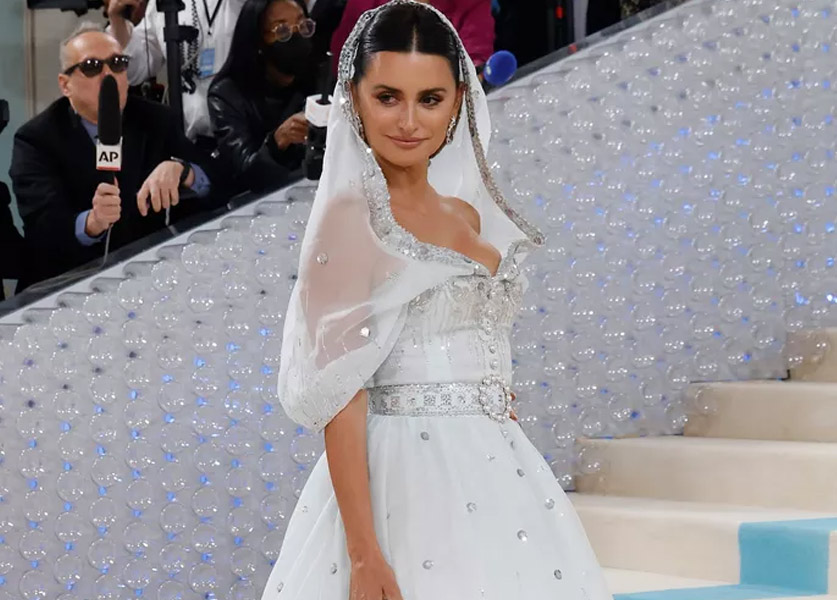 In the position of co-president of the evening, Spanish actress and Chanel ambassador Penélope Cruz arrived among the first on the red carpet. She wore a spring-summer 1988 haute couture dress from the brand. At the time, it was Ines de la Fressange, legendary muse and longtime friend of Karl Lagerfeld, who wore the dress at the show in Paris.
With her corseted dress, adorned with a hood of transparent veil over her low bun, in a mint green so light it looks opaline, Penélope Cruz looked like a bride from another time. And this is neither the first time she has honored the designer at the Met Gala, nor the first time she has worn a dress that could be bridal outside the usual ceremonies.
Ultimate wedding dress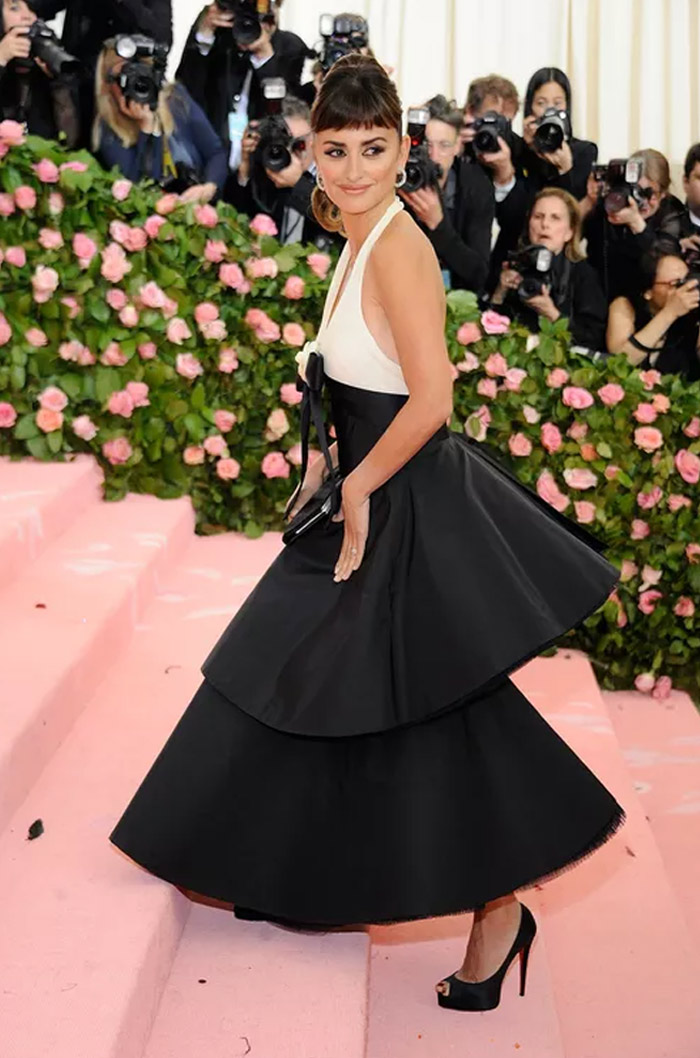 Obviously, the 49-year-old actress has a weakness for white dresses. From the Oscars in 2009 where she appeared in Balmain to the Venice Biennale in 2020, through the Cannes Film Festival in 2008 and not forgetting her Chanel gown at the Emmy Awards in 2018, Penélope Cruz can't get enough of this silhouette or Chanel, of which she has been an ambassador for a long time. On March 5, 2019, during the poignant last Chanel fashion show designed by Karl Lagerfeld, she had closed the show wearing her ultimate wedding dress.