Eva Longoria Closes Cannes in Tony Ward
Rita Khoueiry
31-May-2023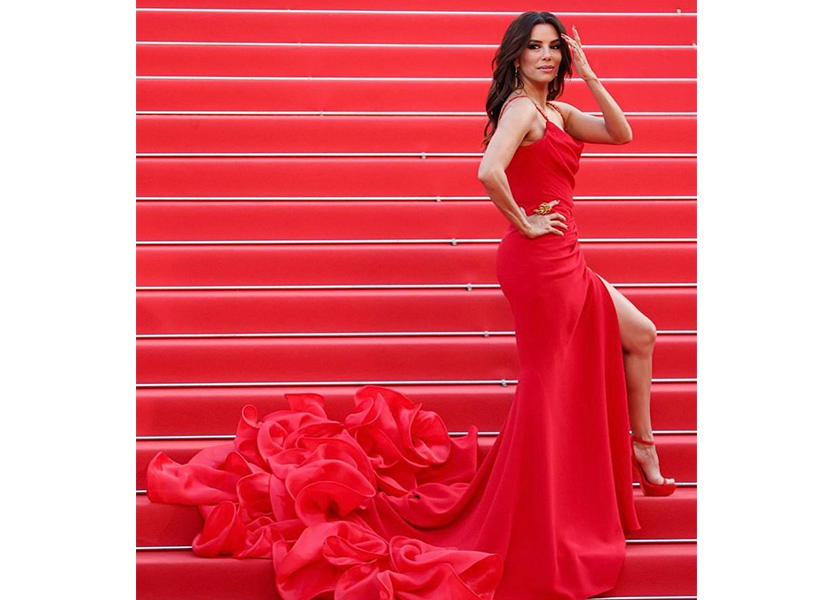 The 76th edition of the Cannes Film Festival has come to an end, with a unique closing ceremony during which A-listers had one last chance to strike in astonishing looks on the famous red carpet.
To attend the "Elemental" premiere, which served as the closing ceremony of Cannes 2023, American actress Eva Longoria stole the show in a magical couture dress signed Lebanese designer Tony Ward. The Hollywood star has made the perfect outfit choice for the occasion.
Eva Longoria appeared several times on the red carpet this year; however, her final look at the montée des marches of the closing ceremony was one of a kind. A striking red gown designed by couturier Tony Ward. The dress has been created with a ruffled train, a daring high slit on the side, along with elegant sequin embellishment that added a dazzling touch to the whole look. Eva Longoria's final look was one of our favorites, and she set the red carpet ablaze with the gown she wore.
Tony Ward's creations have been spotted a lot on the red carpet this year, and every year, the Lebanese designer is proving his talent to the world.