5 Times Yasmine Sabri Rocked The Leopard Print
Christina Jaber
28-September-2021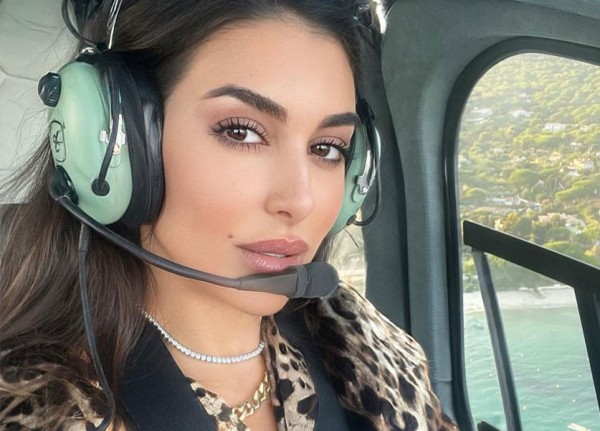 We might all love the leopard print, and when we see how much Yasmine Sabri is into this wild print we get even more excited.
The leopard print has been widely embraced by celebrities, fashion it-girls and high-end brands regardless of trends and seasons. Runways have been literally filled with the print recently.
Egyptian actress and Humanitarian Yasmine Sabri is one of our favorite fashion it-girls and she never failed to impress us and her fans with what she picks for her day and night looks.
With her very feminine style, Yasmine chose to rock the leopard print (very much loved by almost everyone in the fashion scene) in many looks, and guess what? She rocked each and every one of them.
Keep scrolling and spot the star in her leopard-printed staples.
In a maxi dress
She looked flawless in a maxi voluminous corset-like dress in the leopard print in black and shades of maroon and beige. She completed the look with chain necklaces, layered bracelets and hoops earrings.
In a long shirt
Yasmine Sabri opted for a long shirt in leopard with white form-fitting pants and high-heel open mules. She completed her look with an orange iconic Hermès Birkin Bag.
In headscarves
This look proves the love Yasmine Sabri has for the leopard print. Not only had she often goes for this wild print in her clothes, but she also adds it to her accessories. She wore a Louis Vuitton headscarf in pink, beige and the leopard print for a fresh summer style. In another look, she wore her Dolce and Gabbana headscarf as a babushka (in a grandma style) in a classy way.
In a midi dress
She wore a midi dress in a fresh and light leopard print. She styled it with minimal accessories and added a pop of color with her Hermès bag in orange.