Burberry is launching new facemasks
Designed with its iconic vintage check print
Camille Lamblaut / Madame figaro
27-August-2020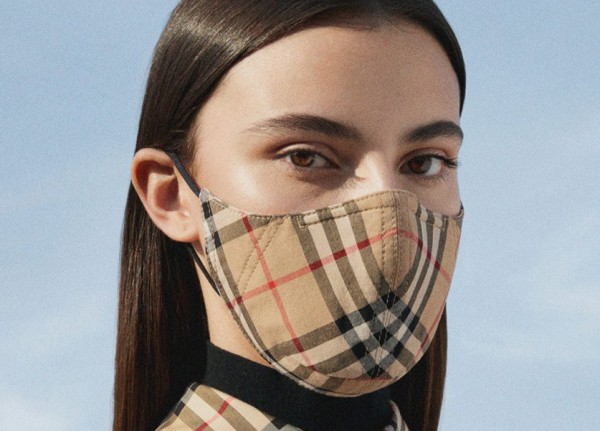 Facemasks are now featured in luxury fashion houses' catalogues, as announced by Burberry's latest news.
Will fashion houses extend their designs to include facemasks? So far, brands have a timid approach to facemasks. However, the hype created by Off-White's facemasks collection, a brand founded by Virgil Abloh, and became the most searched item on the internet in 2020, is maybe changing other brands' mind. Burberry announced on its online store that two designs of cloth facemasks will be available on its website, making it one of the first luxury brand to launch this personal protective mask.
Luxurious, united and responsible
While waiting for their availability on their website, two designs will be available in sizes S, M and L, with the iconic tartan pattern. Made from fabric scraps, they will be available in two colors: beige and pale blue, and they come with a pouch to take them with you whenever you go, in order to comply with safety measures. Finally, these masks will be sold for 100 euros. The English house announced that 20% of the price will be donated to the Burberry Foundation COVID-19 Community Fund.