Is the Bridal Hair Bun Old Now?
Justine Feutry – Madame Figaro
27-May-2021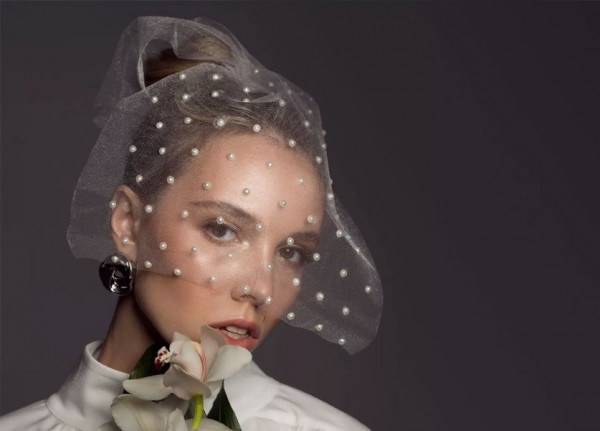 If you're about to get married, you're probably asking yourself this question: Should I have a hair bun on my wedding day?
Carlos Fitz-James and Belen Corsini exchanged vows on Saturday, May 22, in the gardens of Liria Palace, in Madrid. The beautiful bride looked flawlessly beautiful starting with her sot makeup look on to her puffy shoulder wedding dress.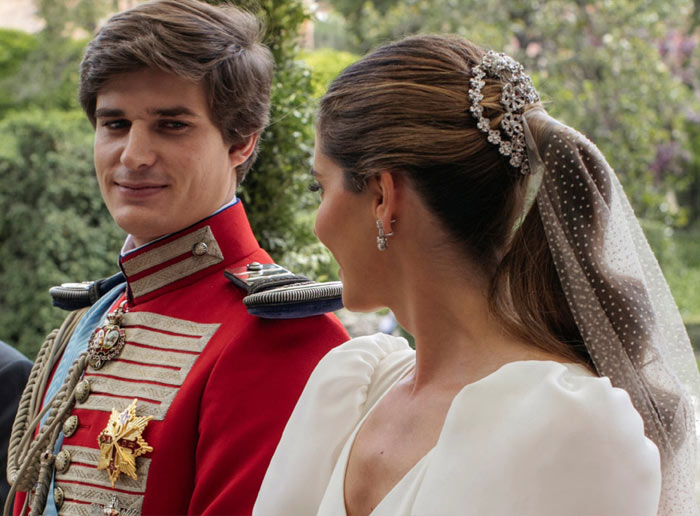 As for her hair, we noticed that Corsini went for a super natural hairstyle far away from buns hairstyles we saw on Meghan Markle or Princess Eugénie. So are hair buns (chignon) out of style on your wedding day?
It is one of the essentials. It's what pushes women to grow their hair the year before their wedding: The famous bridal bun. However, in recent years, it seems to be "not the favorite" for brides, and it's being replaced by braids, ponytails, wavy square haircut and more. "Women often come with inspirations and with what they see the most. With fashion being boho, natural hairstyles are getting their attention". Says Caroline Gentien, co-founder of the application Simone Beauty.
For Caroline Gentien, this does not mean that it's the end of the bun. "Of all the requests from women who book a wedding package with us, this still represents 30% of requests. On the contrary, I would even say that the bridal bun is back in style". Main criterion that works in its favor? The veil that will easily be stitched there. Compared to braids, half-tails, ponytails… which are mostly favored by the newbrides, the bun has not said its last word yet.
The Ponytail
If the half-tail is still on the rise with brides (Kate Middleton for example), the ponytail remains in style. "We get asked a lot for this style when it comes to small weddings", specifies Caroline Gentien. "In all cases, we make the hair gain height to boost the head posture and slender the silhouette."
"We always decide according to the outfit. A very classic bun goes very well, for example, with a more modern dress, for a game of contrast".
In any case, the co-founder of Simone Beauty recommends opting for something flexible, which shows movement. "This is what makes the bun, very traditional because it doesn't show any movement, it's almost frozen, which keeps it in the irrelevant section".
What about the "I woke up like this" hairstyle?
"You have to know that a natural look still requires work upstream. If you want to have beautiful flexible lengths, with a wavy effect, you have to find the right hair stylist. This "I woke up like this" effect is not that natural! And it has to last all day" says the expert.
While we opt for loose lengths, for a half-tail or for a flexible bun, we do not hesitate to entrust our hair to a specialist, for a perfect look, from the photoshoot to the dancefloor.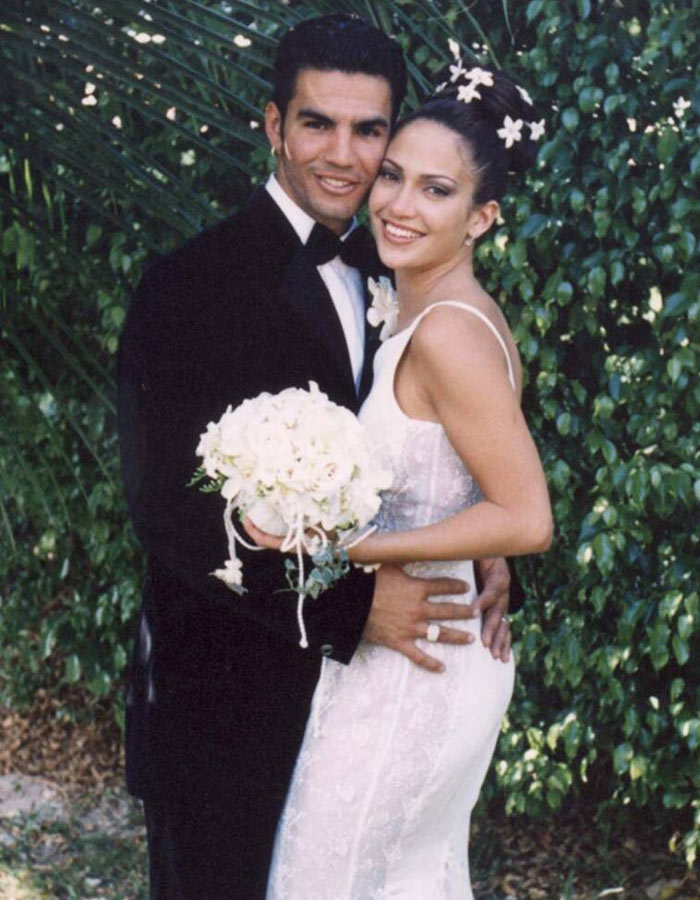 Jennifer Lopez opts for a big bun with white flowers at her first wedding.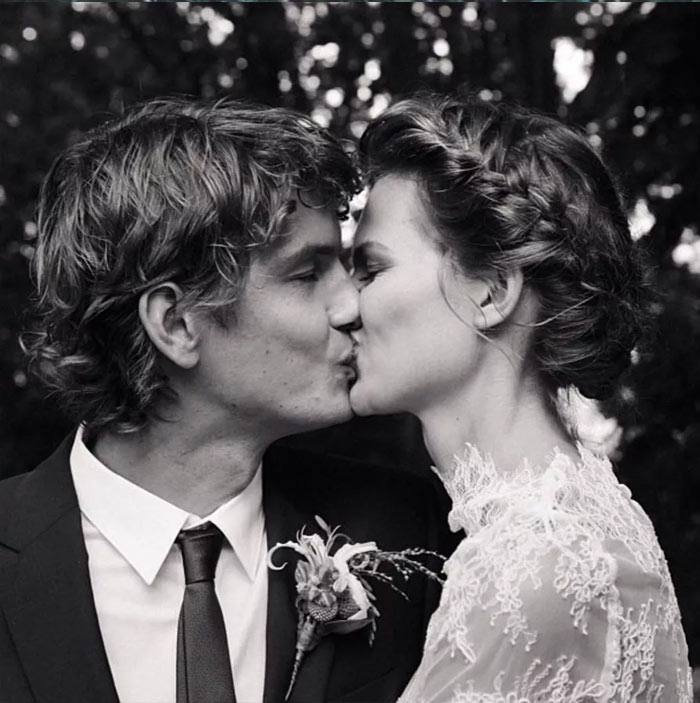 Dutch model Bett Franke opts for romantic braids.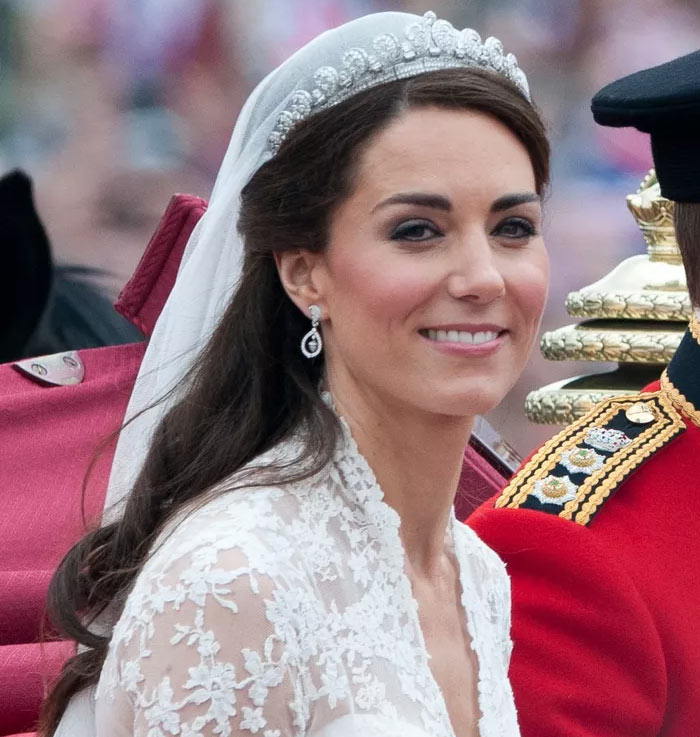 Kate Middleton chose a half-pulled hair with a diamond tiara.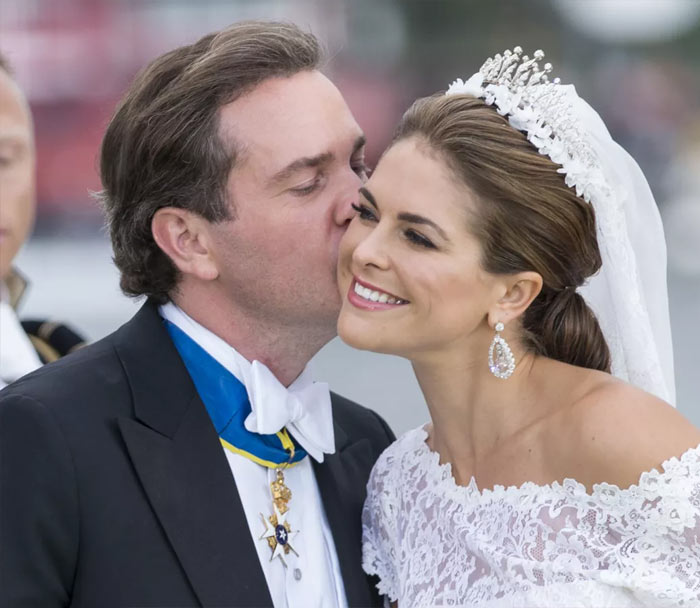 Madeleine de Suède chose a down bridal hair bun.