Princess Diana's Niece Wears Five Dolce & Gabbana Dresses Tor Her Wedding Day
Christina Jaber
27-July-2021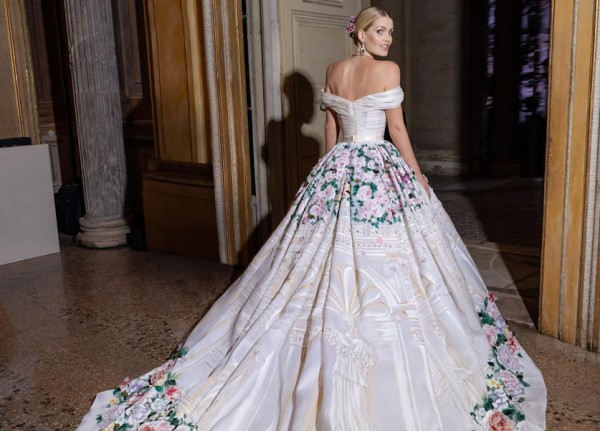 Rome was having a special weekend with Lady Kitty Spencer's wedding, in which she wore five stunning Dolce & Gabbana Alta Moda gowns..
The fairy tale wedding occurred on the weekend from 23 of July until the 25th, and just when we thought that Princess Diana's niece can't get further with creativity and fashion, one more D&G high fashion gown pops up. Keep scrolling to know all about the dreamy wedding and the 5 breathtaking dresses.
Lady Kitty Spencer, 30 and businessman Michael Lewis, 63, tied the knot in Frascati in Rome. And since Spencer is a model and brand ambassador for Dolce & Gabbana, the Italian fashion house created 5 exclusive hand-made gowns for the bride.
Couture embroideries
On the day before her wedding day, Friday July 23rd, the daughter of Earl Charles Spencer, Lady Diana's brother, wore a baby blue tulle dress (to represent "something blue") with blossoming burgundy flowers embroidered the fine couture way.
Italian craftsmanship
On the big day, the bride appeared extremely classy and elegant in a Victorian lace gown. High neckline, long length sleeves, little puffs on the shoulders and romance all gathered in one fashion statement.
Dolce & Gabbana told the media that Spencer's love for Italy, England, and flowers all came into play when designing the custom gowns.
Double organza silk gown
She said "I Do" and she's now officially the bride of Michael Lewis, so it's time to take the laces off and switch to a double organza hand-painted silk gown embellished with flowers and crystals.
Party time
It was time for a new dress to pop up that night just when we thought that we've seen enough beauty. She opted for a metallic gown fully embroidered in gold and silver.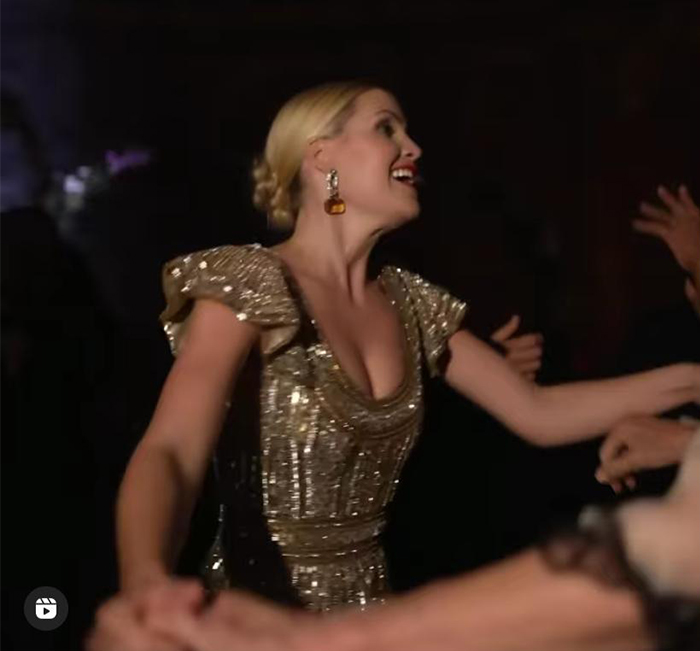 To finish up the Royal weekend
On Sunday, July 25th, she opted for a Mikado silk dress, also a Dolce & Gabbana Alta Moda creation. This time the cut-outs and the little sequins were the details we loved.