First Spencer Poster: Kristen Stewart's Princess Diana serves high drama
Cécile Guerrier - Madame Figaro
27-August-2021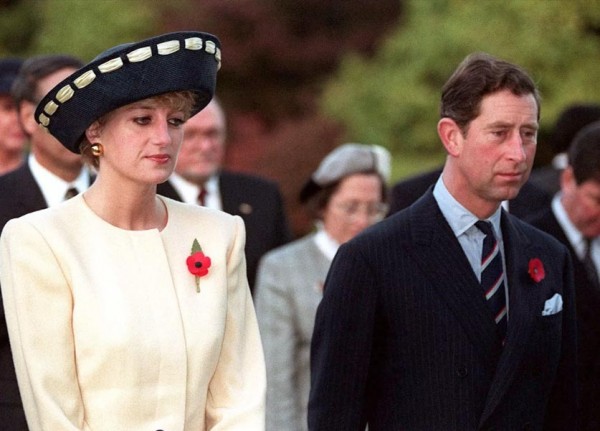 A first poster of the biopic by Pablo Larraín was released on Wednesday, August 25. We see Princess Diana, played by Kristen Stewart, weeping in a big white dress.
Sometimes it only takes three days to see a destiny change. Evidenced by the biopic Spencer, by Pablo Larraín, which relates a long weekend - fictitious - of Lady Diana in Sandringham, during the Christmas holidays 1991. A stay during which the princess of hearts would have made the decision to leave her husband, Charles of Wales, played by Jack Farthing (Poldark). The film's first poster, unveiled recently by production company Neon, reflects the tragic nature of this tale. We see the mother of princes Harry and William, played by Kristen Stewart, slumped over with her back to the camera and wearing a voluminous white gown. The dress is strikingly similar to the "Diaghilev" gown which Diana wore during an official visit to the Royal Opera House, but also at the premiere of the feature film Killing is not playing, in 1987. It was designed by stylists David and Elizabeth Emanuel.
An acclaimed poster
"All fairy tales have an end," Neon wrote in the caption of his tweet. A post which has already amassed more than tens of thousands of "likes", and made every internet user excited. "Honestly, this is one of the best posters I've seen lately," @branchinpaper15 commented. "I want to see the trailer now!" Added @babykrie. "It's a very beautiful photo, which sums up the nuances of life ," said another Internet user.
A "turning point in her life"
In February, photos stolen from the set showed Kristen Stewart wearing a white turtleneck, a black skirt and a plaid blazer. According to Page Six, the blazer worn by the actress was a replica of the one worn by Lady Diana during a visit to the Château de Chenonceau in November 1988. A first shot of Kristen Stewart as Lady Diana had also been unveiled by the production of the film, January 27. The actress appeared there wearing a red Chanel coat. Wearing a veiled hat, she appeared with a blond bob, casting a melancholy glance at the window.
An image that already foreshadowed the dark atmosphere of the feature film. "Spencer is an emotional dive into the heart of Lady Diana, at a turning point in her life (...)", Kristen Stewart told Variety in early 2021. "It begins with her maiden name: Spencer. And poignantly recounts her attempts to find herself, as she struggles to cling to what that name means to her. " Pablo Larraín told the Deadline site in June 2020 that "Kristen is one of the best actresses on the market right now, (…) she can be mysterious and very fragile and in the end very strong, and that's what we need. All of these things made me think of her. "
A preview in Venice
A feeling shared by the heroine of Twilight. "The way she reacted to reading the script and how she apprehends the character, it's beautiful to see" added Pablo Larraín, also director of two biopics on Jackie Kennedy and Pablo Neruda. "I think she's going to do something beautiful and intriguing at the same time." The feature film will premiere during the Venice International Film Festival, September 1-11, and will hit theaters on November 5 in the United States.