Spring 2022's Makeup Trends Take Your Look to a Whole New Level!
Rita khoueiry
20-April-2022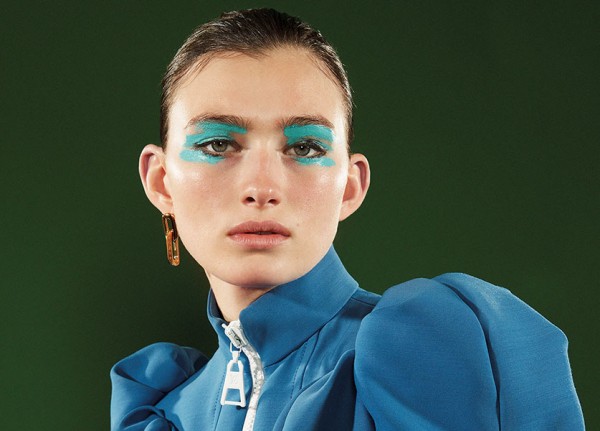 Spring is the season to fall back in love with bright and radiant colors. As seen all over the Spring 2022 runways, this season brought vibrant and fresh trends to try. Minimal foundation, colorful eyeshadows, graphic liner and vinyl lips are going to be everywhere this season. These spring trends aim to balance playful eyeshadow or lips with a natural-looking skin. If you're ready to have fun with your makeup pens, here are the must-try trends for this season.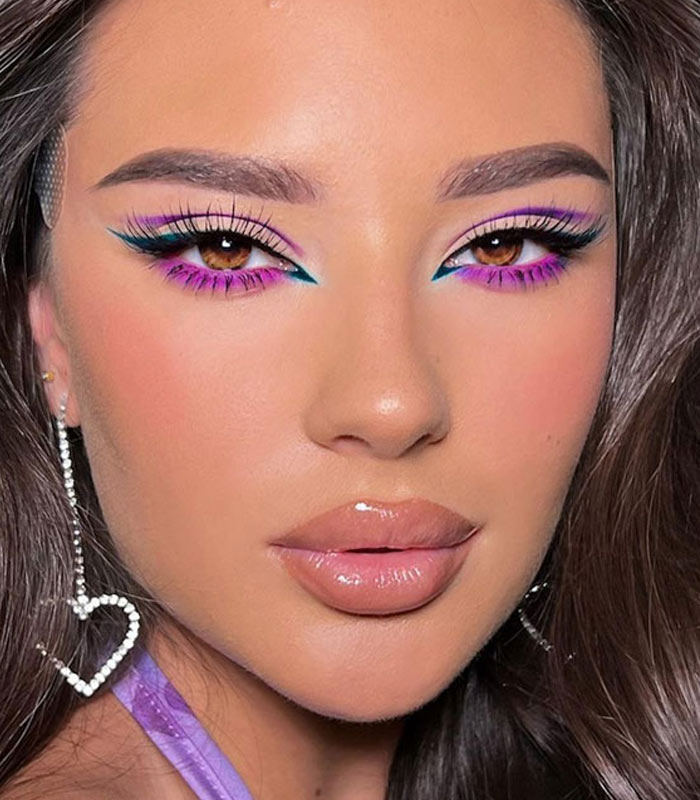 Neon Eyeshadow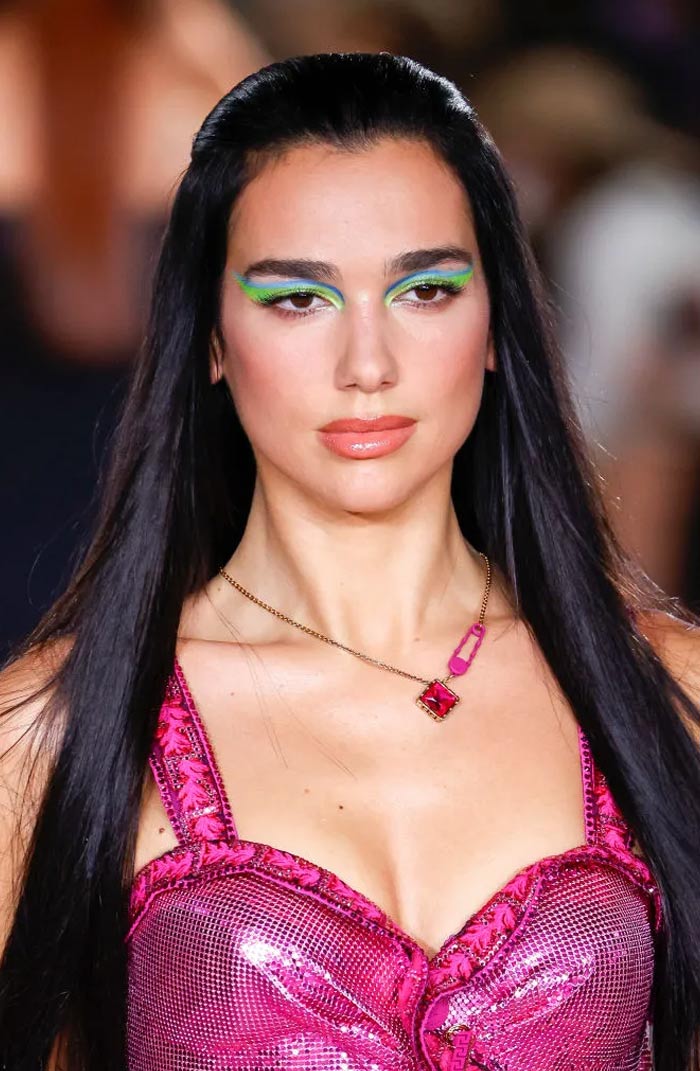 Different retro-inspired neon makeup looks were heating up the Versace runway and many others. This trend brought on the bright with all the combination of colors used on the eyelid. Neon eyeshadows can also be smudged along the lower lash for a full pop. Moreover, you can use neon hues to draw a graphic lines, so you're sure to be on trend.
Perfect Match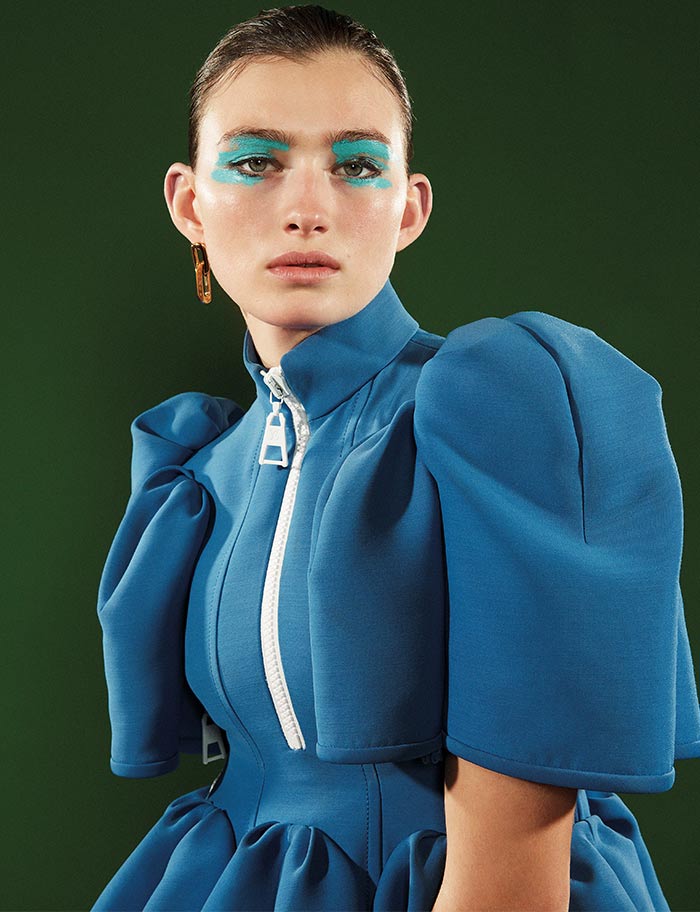 Photo: Sabine Villiard/Madame Figaro
A fun trend for those who like to coordinate their eyeshadow to their outfit. Using a color on your eyelids that matches the one of your look is an interesting tip to have all eyes on you. Along with being basic in applying your eyeshadow, the trend let you be creative and draw the bold designs.
Glossy lips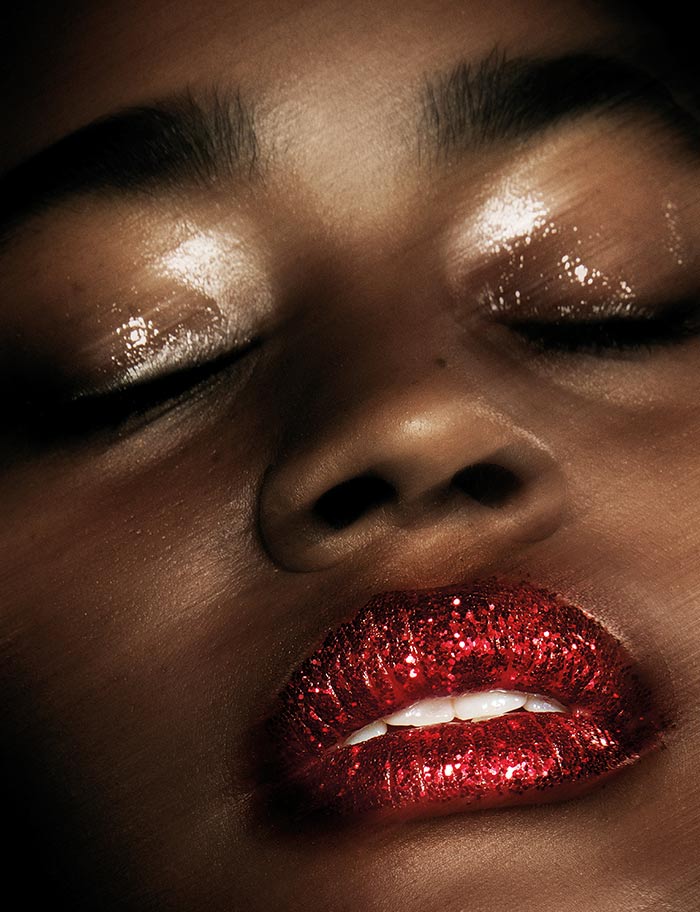 Photo: Sabine Villiard/Madame Figaro
Beating the everyday lipsticks, shiny lip oils are back on the beauty scenes. The texture of the lip gloss has evolved over the years to give you the perfect glossy lips. With its high-shine finishes, you're going to rock your look. Translucent, glittery and slightly tinted glosses are trending this spring, so make sure to treat yourself to some.
Statement blush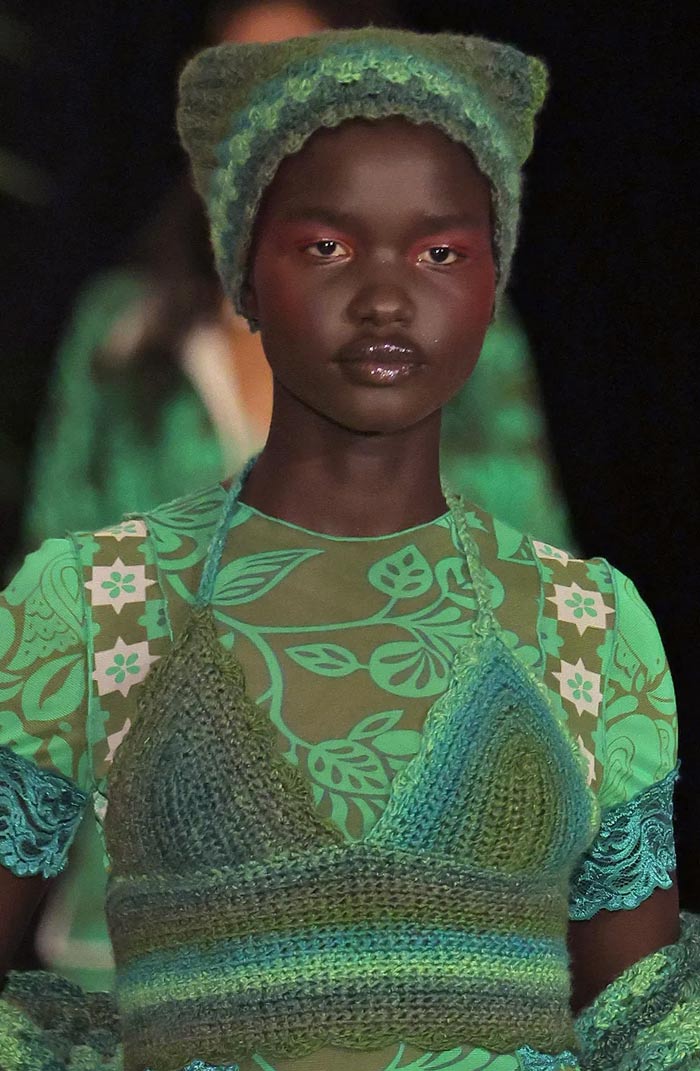 After seeing the looks on the runways, we can confirm that this is the season of blush. The blush is usually used to accentuate the appearance of cheekbones and brighten your face. However, the trend this season is to have heavy blushed cheeks while applying the powder as well on your eyes and temples.
Embellished eyes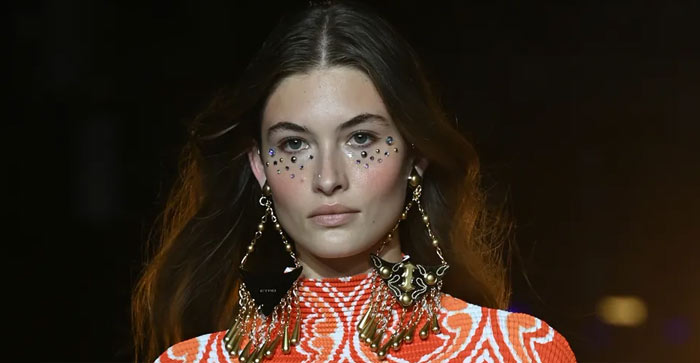 Sparkles and glitter are no longer reserved for parties with this makeup trend! To elevate your look, especially your eye makeup, opt for some shiny face jewels as seen in spring runways. You can choose among a wide variety of stones to have a unique look.
Natural face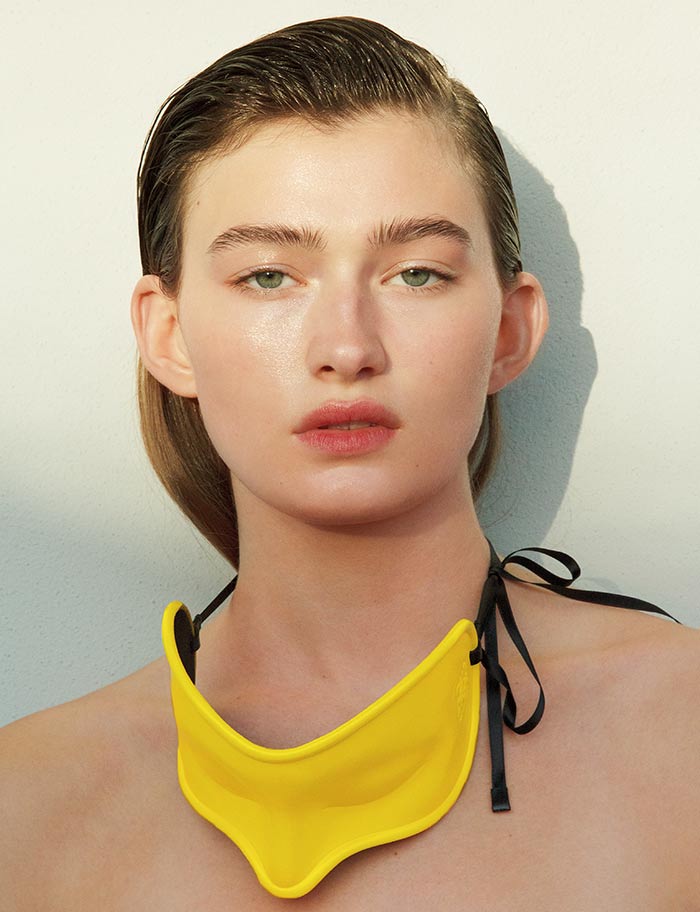 In case you're not a fan of colors and shiny products, we got your back! The near natural skin trend is staying this season, so you can coordinate your outfit with a monochromatic makeup. This trend let your freckles and natural contours show through your foundation for a fresh face. This trick can also be used to create a fresh base for a high-pigmented eyeshadow.