Brigitte Macron Swearing Loyalty to Her First Lady Look
Mitia Bernetel - Madame Figaro
26-April-2022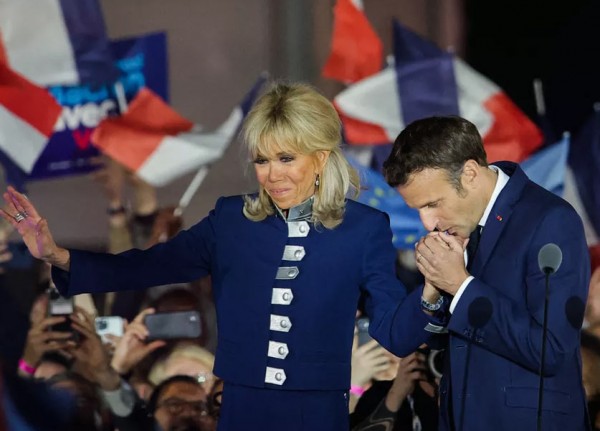 First Lady Brigitte Macron appeared in the continuity of the first quinquennium wearing a set signed by her favorite brand, Louis Vuitton.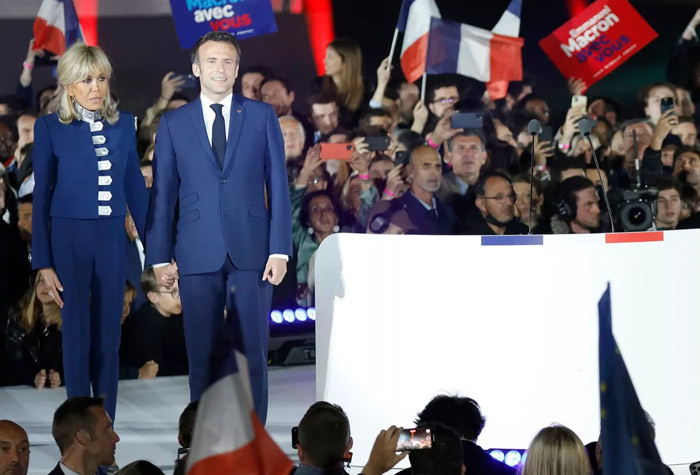 Five more years at the head of France, not only for President Emmanuel Macron, but also for his wife Brigitte. On April 24, 2022, to celebrate the victory of her husband, Brigitte Macron remained true to her look: on Champ de Mars stage, the first lady opted for an ensemble from Louis Vuitton, her favorite brand.
On the election evening of the second round at the foot of the Eiffel Tower, Brigitte chose a navy blue ensemble with minimalist lines, consisting of pants with tapered legs and a fitted jacket with shoulders. The cropped jacket was also adorned with military-inspired details: silver buttons across the entire bodice and a silver high collar; a look already seen in front of the Louvre pyramid five years earlier.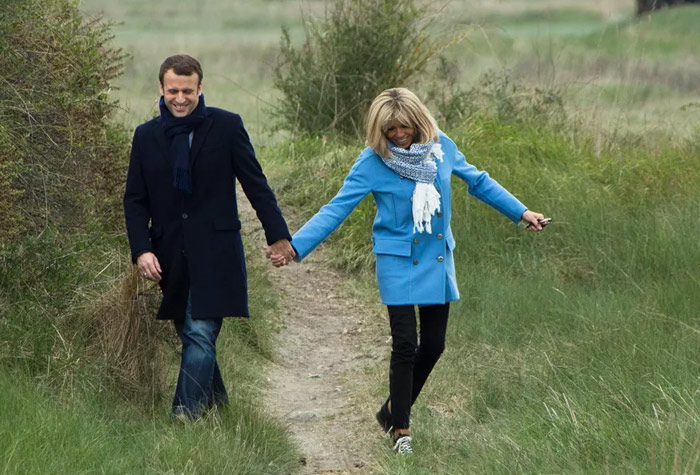 Brigitte Macron & Louis Vuitton
Unwavering Loyalty
Brigitte Macron and Louis Vuitton; a never-ending story! Faithful to French label in all circumstances, the first lady choses the fitted jackets with modern touches designed by Artistic Director Nicolas Ghesquiere. It was already the case on the election of May 7, 2017, with a blue summery jacket distinguished by a silver collar. Five years later, Brigitte Macron reaffirms her stylistic commitment to this wardrobe; a sign that the first lady does not intend to change her look choices for the upcoming five years.