Letizia of Spain and her Daughters in Short Printed Dresses
Lucie Lanzon - Madame Figaro
10-August-2022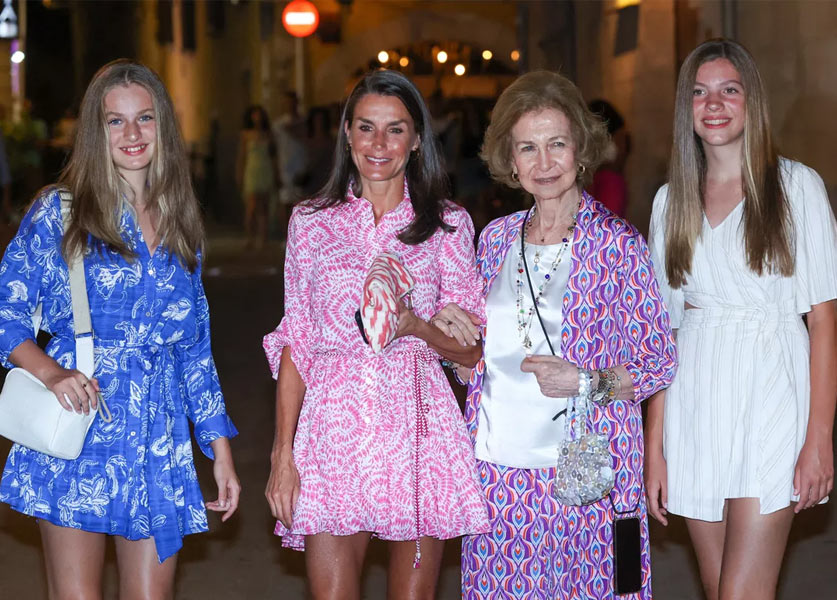 Letizia of Spain is known for her unique and special style, and her appearances always give us styling inspiration. In one of her latest appearances, she was seen wearing matching dresses with her daughters, accompanied by Queen Emeritus Sofia.
Three different generations; however, all are at the cutting edge of fashion. They once again made a fashion statement as they strolled through a night market in Palma de Mallorca, where the royal family traditionally spends their vacations.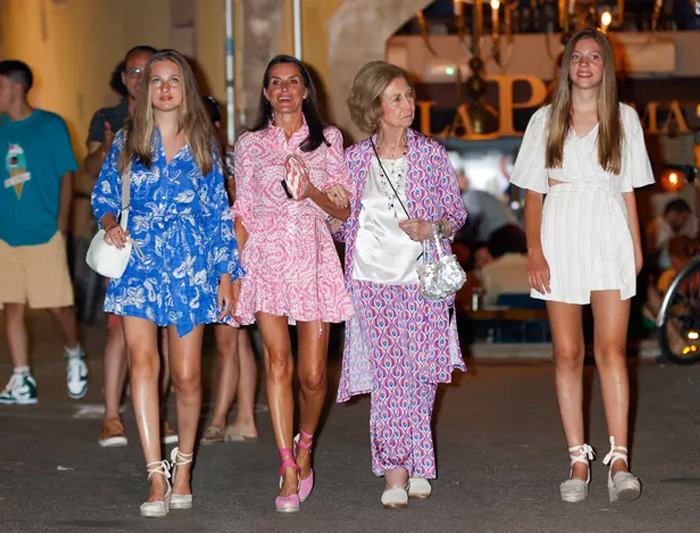 The reign of prints
As usual, the former journalist and her daughters have opted for similar looks. They wore dresses from Zara and all three wore wedge sneakers. The heiress of the throne, Leonor, was dressed in a printed dress with long blue sleeves, while her sister had chosen to wear a dress with short beige sleeves.
It looks like printed flowy dresses are trending this season, so make sure to upgrade your wardrobe with some beautiful prints. You can also follow the style of Letizia of Spain and her daughters for a casual and comfy look. Nonetheless, if you're looking for a more formal and serious appearance, opt for a dress with minimal prints and style with a pair of pumps.