Kate Middleton Appears in an Orange Look
Rose Casado - Madame Figaro
23-January-2023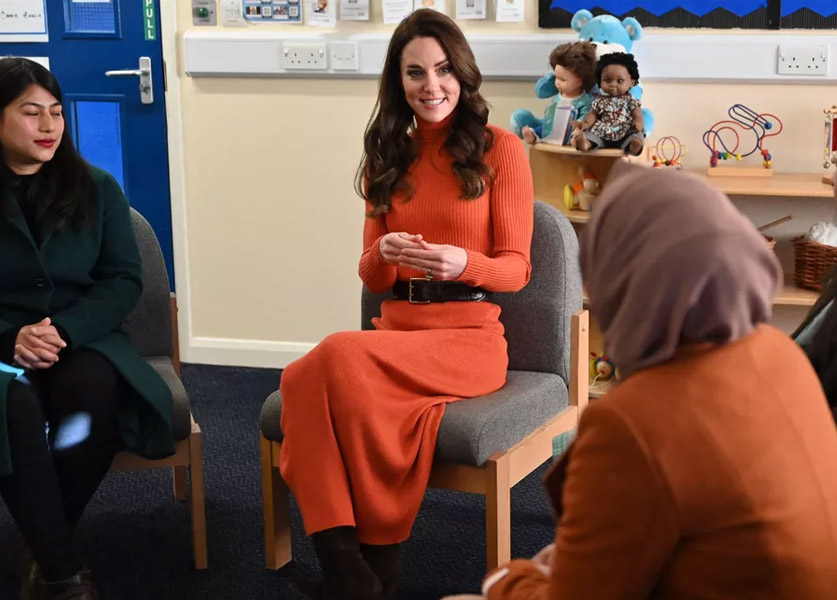 The Princess of Wales opted for an acidulous outfit on January 18, during an official visit to a nursery in Luton.
While the royal family is facing the shocking revelations of Prince Harry, with the release in early January of his book The Substitute, Kate Middleton's wardrobe is not tarnished for all that. Visiting the Foxcubs nursery in Luton on January 18th, the Princess of Wales opted for an acidic cashmere outfit including an orange turtleneck sweater and a matching midi skirt, an ensemble created by American designer Gabriela Hearst. This royal gown was accented with a black leather belt by Polo Ralph Lauren and appeared like a ray of sunshine in the British winter.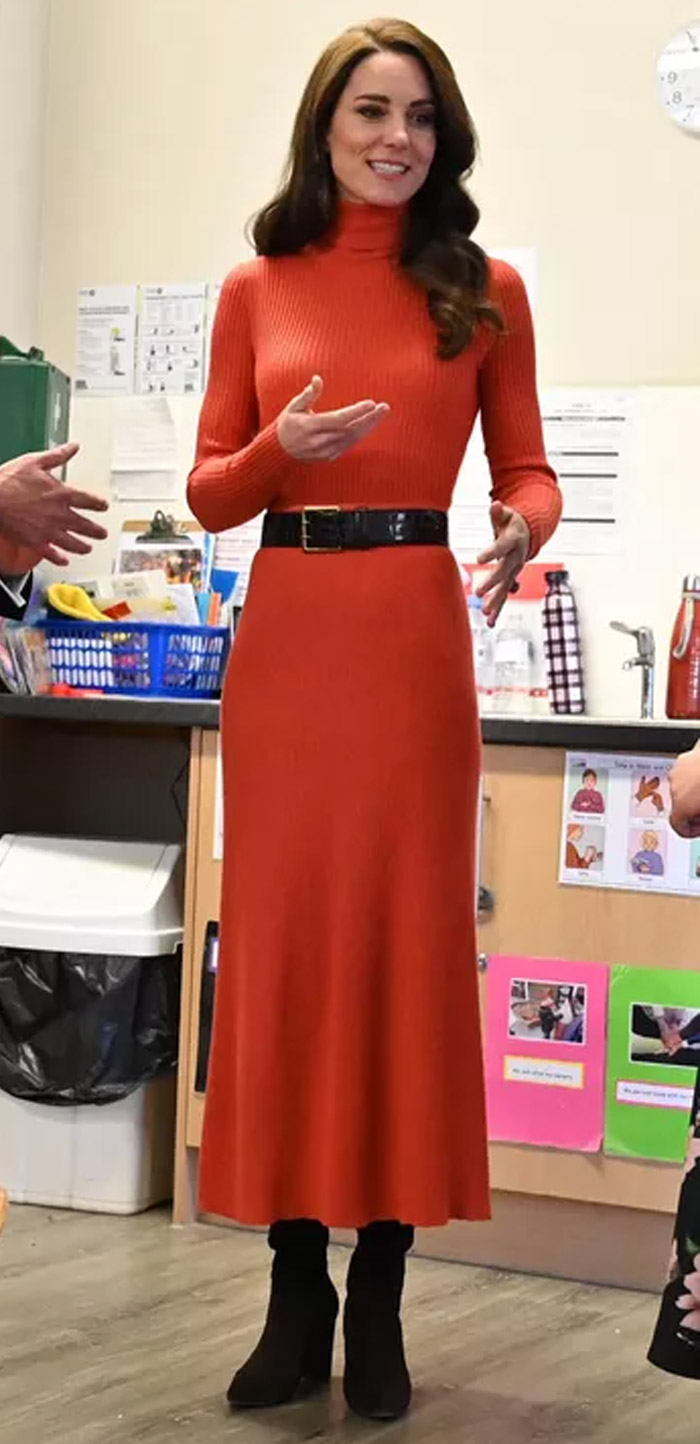 Orange is the new beige
It is not the first time that Kate Middleton puts on a cashmere creation of Gabriela Hearst for an official exit. Last November 3, in Yorkshire, the Princess of Wales wore a beige dress (a Bettidesign) on the arm of her husband Prince William. This leading brand is also worn by other public figures, such as Jill Biden, and even Meghan Markle.