Kate Middleton in White Cape Dress at King Charles III's First Banquet
Chloé Friedmann - Madame Figaro
25-November-2022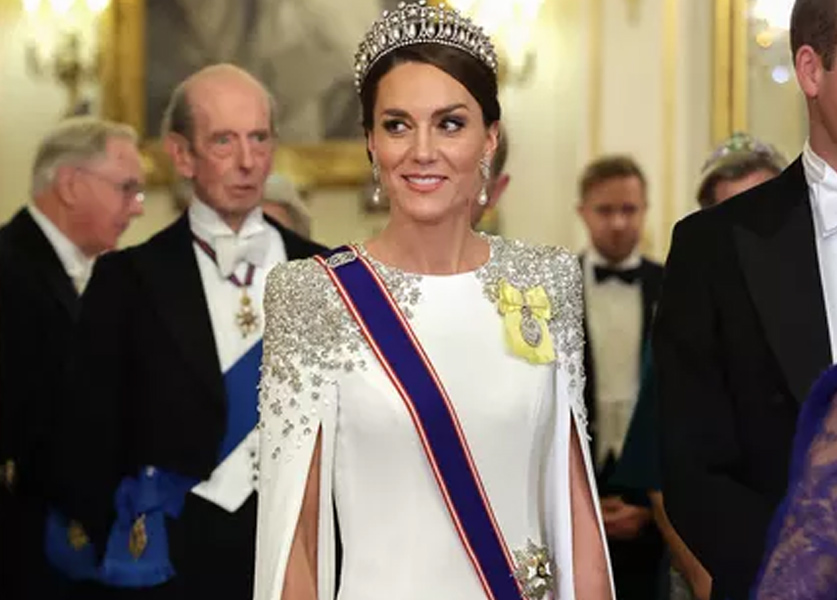 To attend the first banquet of Charles III as king on Tuesday 22 November in London, the wife of Prince William opted for an elegant white dress; her first appearance in formal wear since becoming Princess of Wales.
The tiara belonged to Elizabeth II, who had lent it to Lady Diana. Kate Middleton, who then inherited it, wore a very symbolic accessory for her first appearance in evening dress since she became Princess of Wales. The wife of Prince William attended the first banquet of Charles III as king, Tuesday, November 22.
An event that took place on the occasion of an official visit of Cyril Ramaphosa, the President of South Africa, in London. For the occasion, Kate Middleton also wore a pearl bracelet that belonged to Elizabeth II. But it is indeed the immaculate cape dress of the princess, signed Jenny Packham, which has attracted the attention of the British.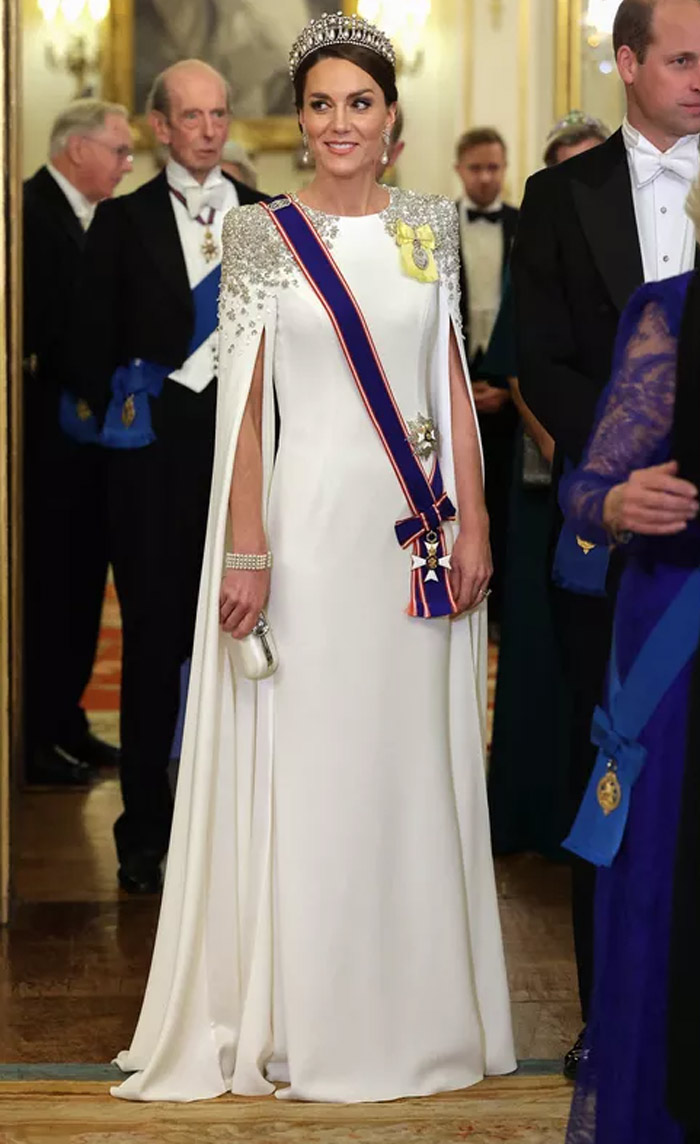 Two badges reminiscent of Elizabeth II
The resplendent outfit, adorned with glittering pearls and a boat neckline, was embellished with two badges. The first was the Royal Victorian Order, a white enamel Maltese cross with a Tudor crown, which she received from Queen Elizabeth in 2019 "for services to the sovereign."
The second was Queen Elizabeth II's Order of the Royal Family, which is awarded to female members of the British monarchy. During the evening, King Charles III made his first speech to a foreign leader, calling for better future cooperation between England and South Africa, and acknowledging the "pain" once caused by British colonialism.