Adèle Exarchopoulos Shakes Up Classic Pantsuit on Red Carpet
Sabrina Pons – Madame Figaro
1-June-2023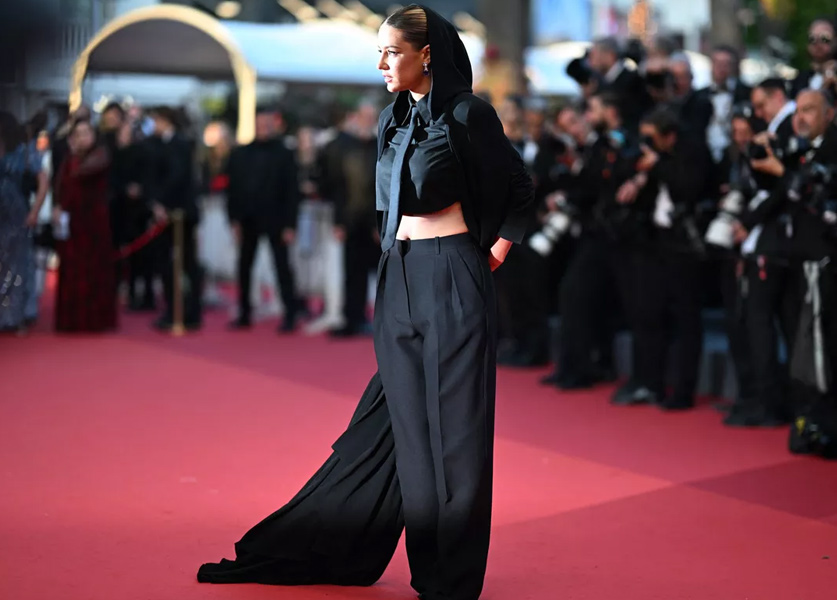 French actress Adèle Exarchopulos made a big impression as she walked up the steps of the Cannes Film Festival in a black pantsuit on Saturday, May 27.
Not many French actresses opt for the crop top on the red carpet. Adèle Exarchopoulos is one of the daring few. On Saturday evening, as she walked up the steps at the closing ceremony, the actress opted for a Valentino outfit that challenged the established order of a classic suit and tie. With a hooded chaperon-style train, a pair of Bulgari earrings and a crop top shirt revealing her navel, Adèle Exarchopoulos crusaded against the rigorist symbolism of the pantsuit. And against gender boundaries around the tie.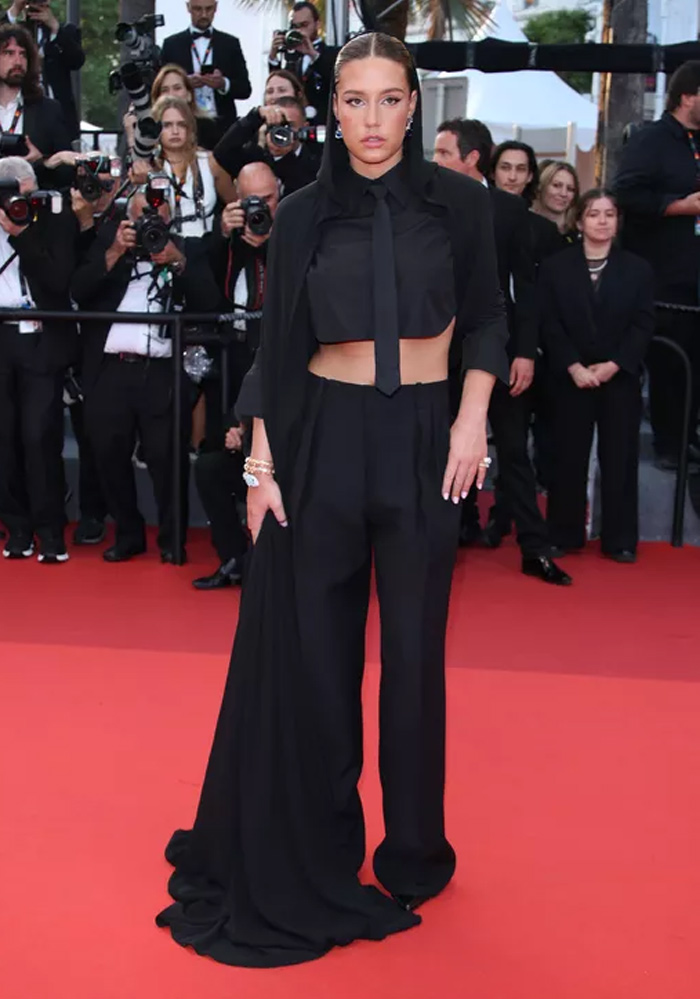 Fashion gimmick
Few hours before the start of the walk up the steps, the French actress had already played the short top game in front of the photocall for the animated film Élémentaire - for which she provides one of the French voices - presented at the closing ceremony of the 76th Cannes Film Festival on Saturday, May 27. A casual outfit, featuring a bustier depicting a Renaissance-style painting and wide-leg Carhartt jeans. A little fashion gimmick also found its way into her first walk up the steps of this 76th edition, on May 17, when she wore a bustier (Fendi) paired with a long skirt in pearly fabric, cut in a mermaid style.