How to Add the Cowboy Boots Trend into Your Looks This Summer?
Farah Fala
2-August-2021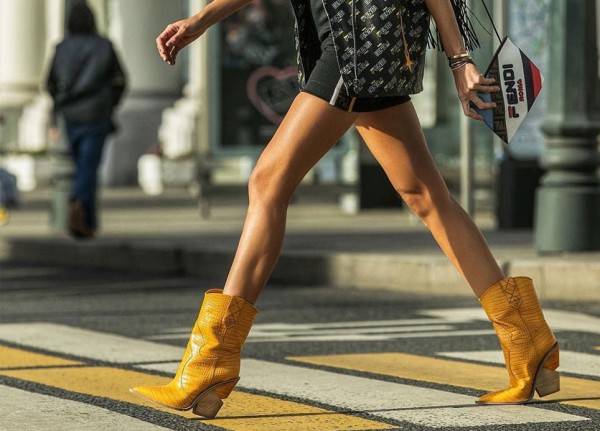 Once again, 80s inspired fashion trends have made a great comeback this season with the return of the cowboy boots. Who can forget Lady Diana showing up at a polo match in 1988, sporting Texan boots with jeans, a jacket and a baseball cap?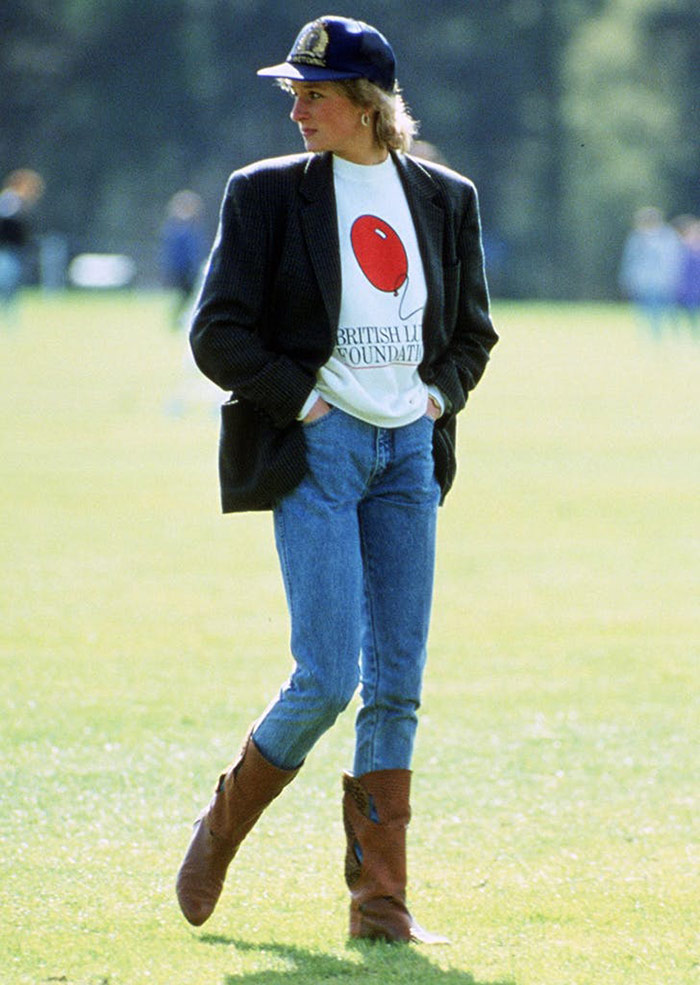 Lady Diana
These Western boots were recently spotted on fashion girls like Kendall Jenner, Dua Lipa and Olivia Culpo.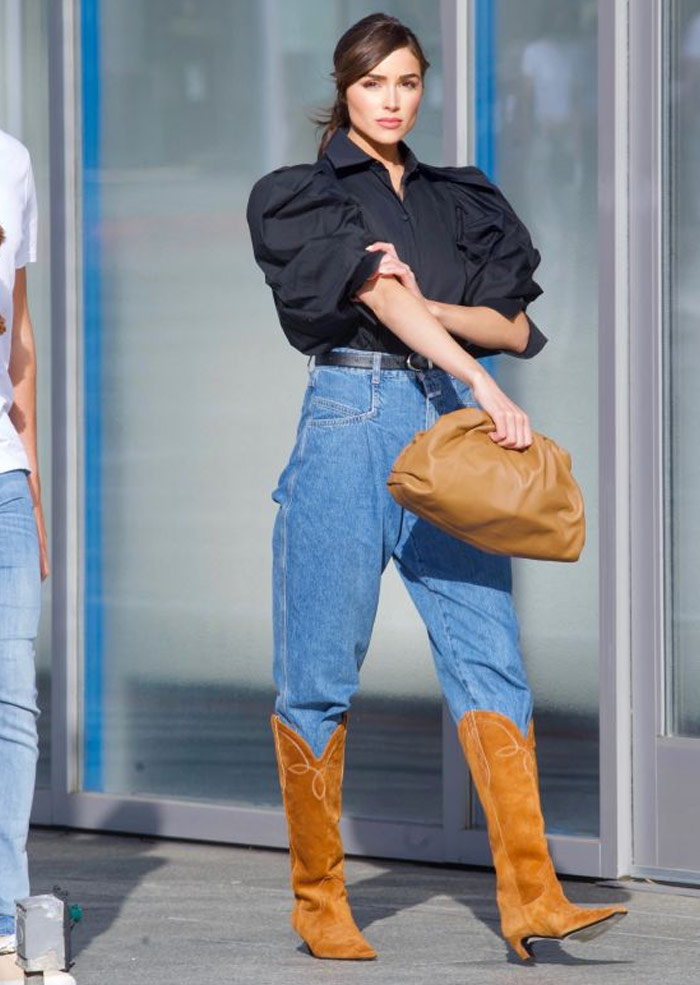 Olivia Culpo
The cowboy boots were also revived by many brands from Isabel Marant to Bottega Veneta. Being a trans-seasonal trend, you can wear the cowboy boots during summer with a midi or maxi dress. You can also pair them with a colorful pleated skirt. When it comes to styles, the choices are many: embroidered genuine leather, V-cut, and much more. Read on to learn more about how to go on the wild side and integrate the cowboy boots trend into your looks this summer.
Embroidered Cowboy Boots with Jeans
Recently, the American reality TV star and top model Kendall Jenner paired mustard-yellow and beige cowboy boots with white jeans, a greenish-yellow crop-top, and claw hair clip. Her look was entirely styled by Dani Michelle, who is her official fashion stylist.The boots featured embroidered leather design with zippers on the sides and a two-tone color. All in all, her casual-chic look was perfect for summer outings
Leather Cowboy Boots with a Maxi Dress
In another look, Kendall Jenner opted for beige leather cowboy boots with a Rodarte maxi dress featuring a subtle floral print, puff sleeves, and V-shaped neckline. Her boots reflected the country-chic style in a fresh and romantic way. She also chose black sunglasses to elevate the look. We love how her style blends both a carefree and modern look.
Now that you have seen some ideas on how to style up your looks when wearing cowboy boots, check out our selected items you can shop with a click. But first, make sure to snap a photo of your favorite outfit inspiration and save it in your phone's gallery to rock the Texan boots trend.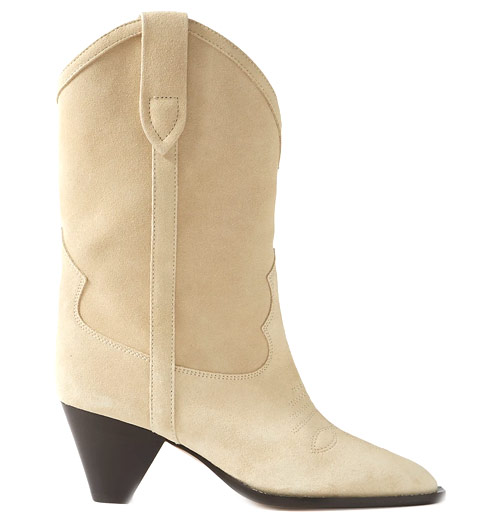 Luliette embroidered suede ankle boots, Isabel Marant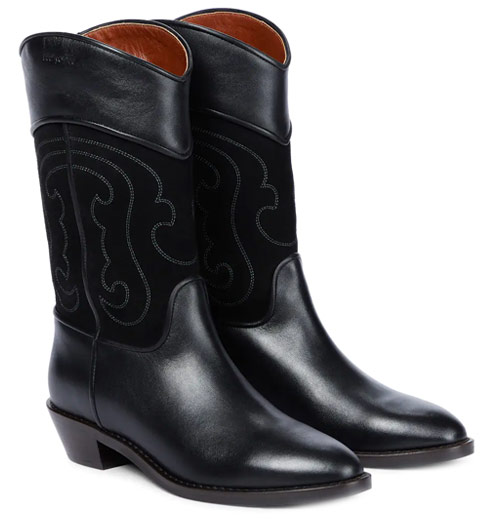 Dany leather cowboy boots, See By Chloé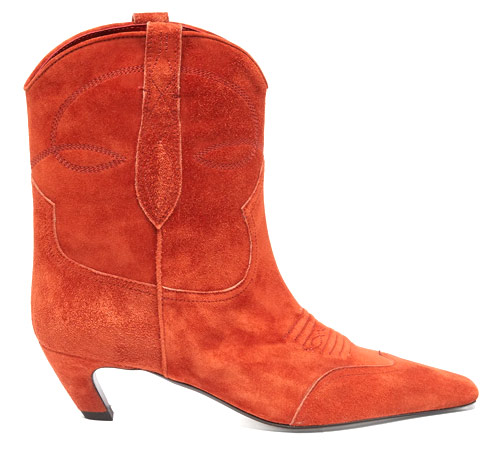 Dallas kitten-heel suede Western boots, Khaite