Singer Rihanna Flaunts Baby Bump With A Romantic Stroll In NYC
Alice Mascher – Madame Figaro
3-February-2022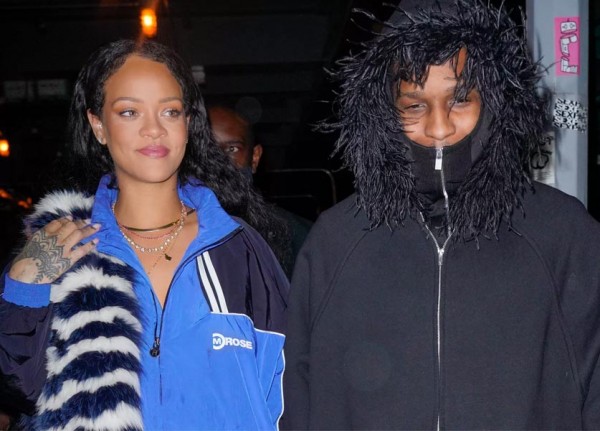 The famous singer is expecting her first child with rapper boyfriend, ASAP Rocky.
With her photos widely shared on social media, Rihanna looked stunning alongside her boyfriend, rapper ASAP Rocky, wearing a long pink coat and baggy jeans. On the weekend of January 29, the duo walked the streets of New York hand in hand, and the Diamonds singer revealed her baby bump, adorned with vintage, colorful gold jewelry.
The couple officially revealed their relationship in June 2021 while ASAP Rocky referred to Rihanna as the "love of his life" in an interview for GQ magazine.
In November 2020, an anonymous source confirmed to People magazine that Rihanna and the famous rapper have started dating after years of friendship. The rumors escalated following the singer's break-up with billionaire boyfriend Hassan Jameel in January 2020. ASAP Rocky was then featured in her Fenty Skin campaign in July 2020, followed by several interviews promoting their collaboration. Since then, the couple have been living the perfect love, as Rihanna, the fashion icon, singer, businesswoman, and soon-to-be mom, continues to make headlines.