Tiffany Trump and Lebanese Fiancé Reveal Wedding Date
Long-Awaited Announcement
Rita Khoueiry
16-May-2022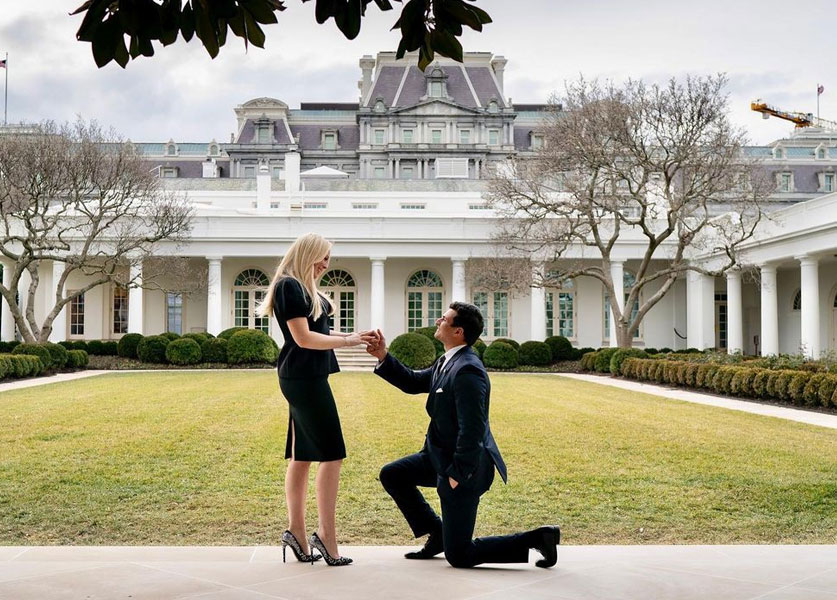 After her engagement to Lebanese businessman Michael Boulos, the youngest daughter of former US President Donald Trump revealed the date we've been all waiting for: their wedding.
Tiffany Trump, fourth child of former President Trump, announced that she's tying the knot with the 24-year-old scion of a wealthy family on November 12th, this year, at Mar-a-Lago, her father's luxurious Palm Beach in Florida.
It seems that Tiffany has changed her mind concerning the venue where she wants to celebrate her special day. After reporting that the wedding of the year will take place in Greece, a reliable source learned that it will actually be held this fall at the resort and National Historic Landmark in Palm Beach, Florida, with over 500 guests.
Since now you already know about the day of the special event, you can save the date! It is said that Tiffany Trump has been planning a humongous party at the venue, with a lot of detailed preparations for her big moment.
The millionaire of Lebanese origin has been seen several times at the White House with his parents, at the invitation of the former US president. He grew up in Nigeria, which is one of the countries described by Donald Trump as a "dirty country".
We're all waiting impatiently for the big day of this famous couple to see what kind of celebrations they've been planning.