The Blue Color.. A new Wave Hitting the Shore this Summer
Agnès Poulle - Madame Figaro
12-August-2022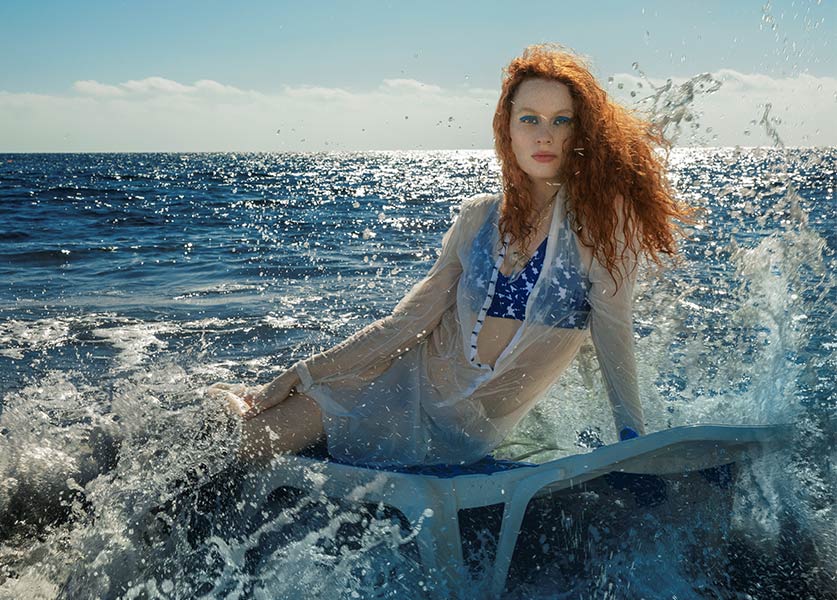 Azure, ocean, horizon… Your summer wardrobe isn't complete this summer without recycled fibers, bio sourced and sustainable materials… in all shades of blue! A stylish dive into ethics.
A wave of astonishing trends has touched the shore this summer; however, the one that has had our heart was the blue color, in all its nuances. It might sound weird to you, but we're very sure that after checking the following photoshoot, you'll stop scrolling down and ask yourself: do I even have enough "blue" for this season?
Photos Sabine Villiard/ Production Agnès Poulle/ Models Laura Schuller @ Oui Management / Hairdresser Cyril Lanoir/ Makeup Christina Lutz/ Madame Figaro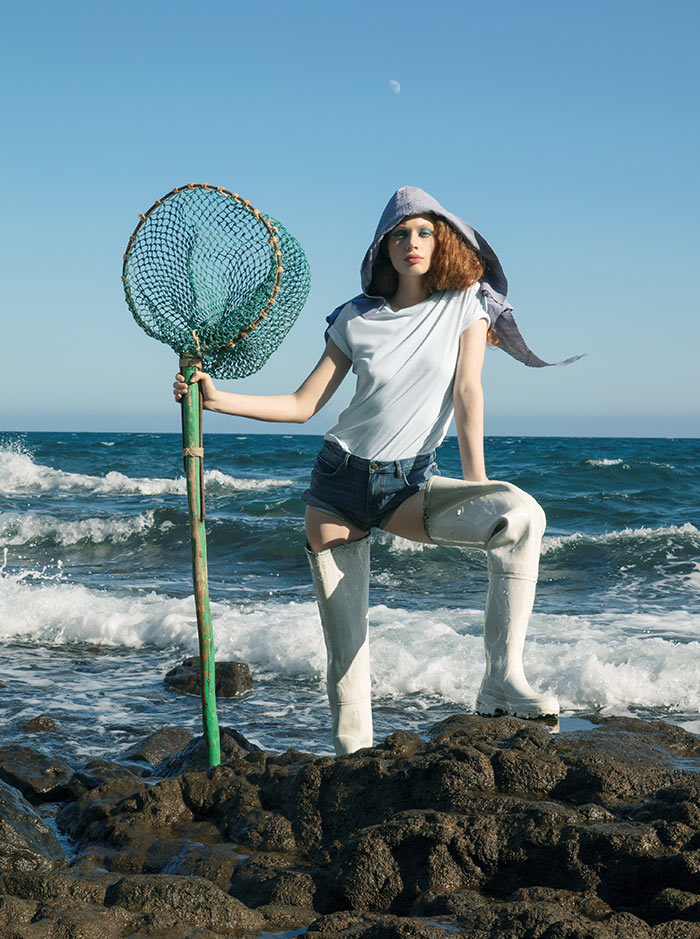 Stylish Fishing Look
T-shirt from organic cotton by Majestic Filatures – Shorts from organic denim by ba&sh – Cowl and thigh high boots from natural caoutchouc by Maison Margiela.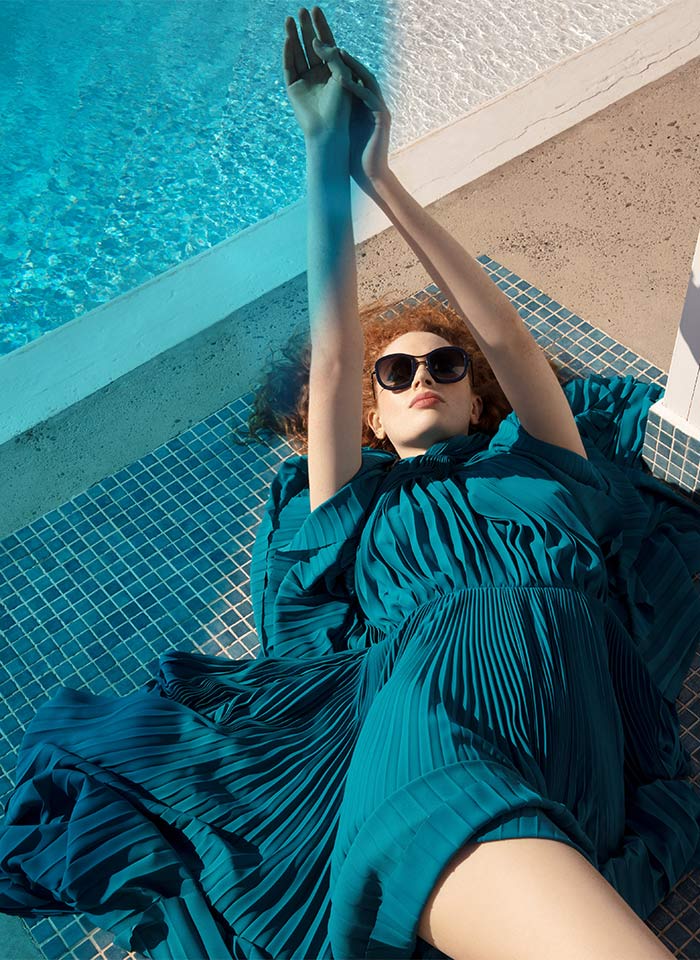 Pleated Piece Under the Sun
Pleated dress from recycled polyester by Balenciaga – Sunglasses from cellulose acetate and flower cotton by Nathalie Blanc.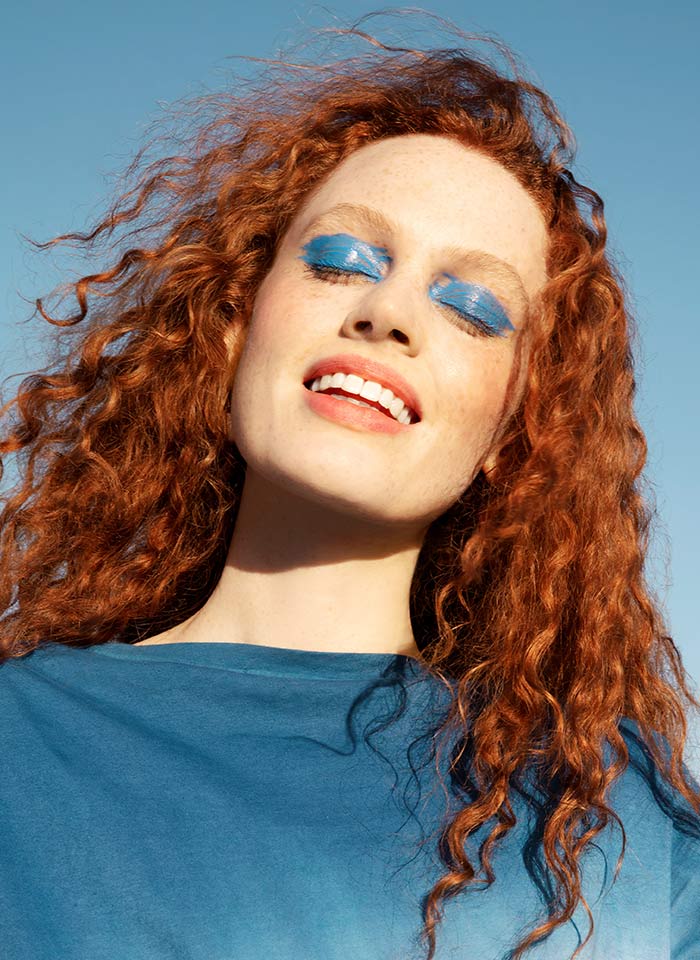 Arty Touches
Tie-Dye t-shirt from organic cotton by IKKS.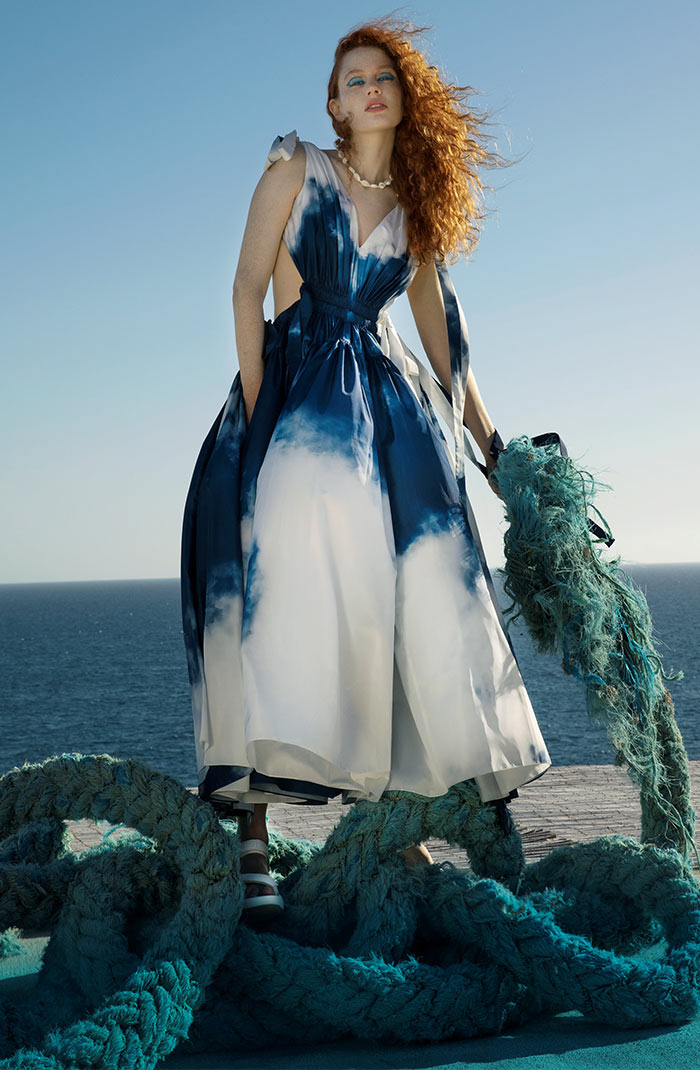 Elegant Wave
Dress from recycled polyester by Alexander McQueen – Necklace by Purelei – Sandals from recycled plastic by Teva.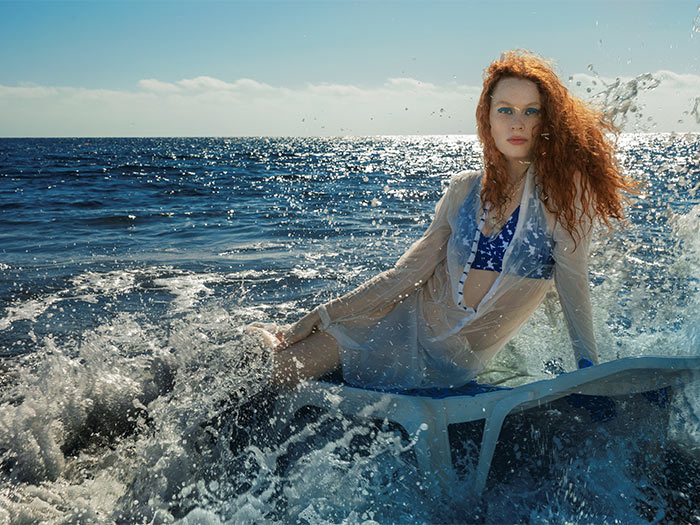 Mermaid Life
Dress from recycled fabric by Olivier Theyskens – Underwear from organic cotton by We Are Jolies – Necklace by Sirconstance.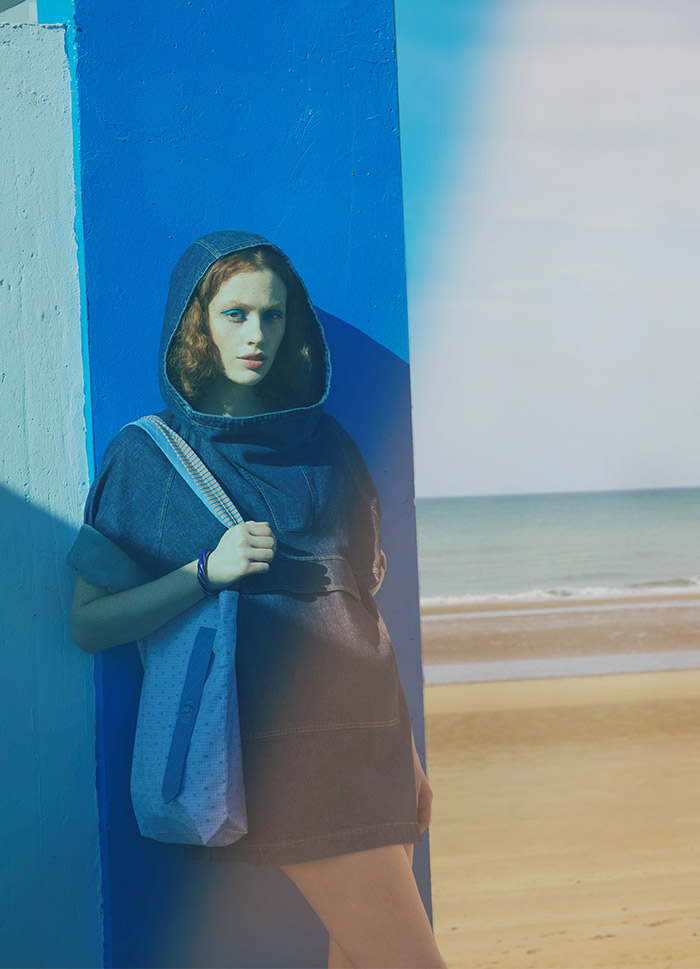 Beach Cool
Blue denim sweater from eco-friendly cotton by Icicle – Necktie bag from recycled cotton and silk by Hermès – Bracelet by Aurélie Bidermann .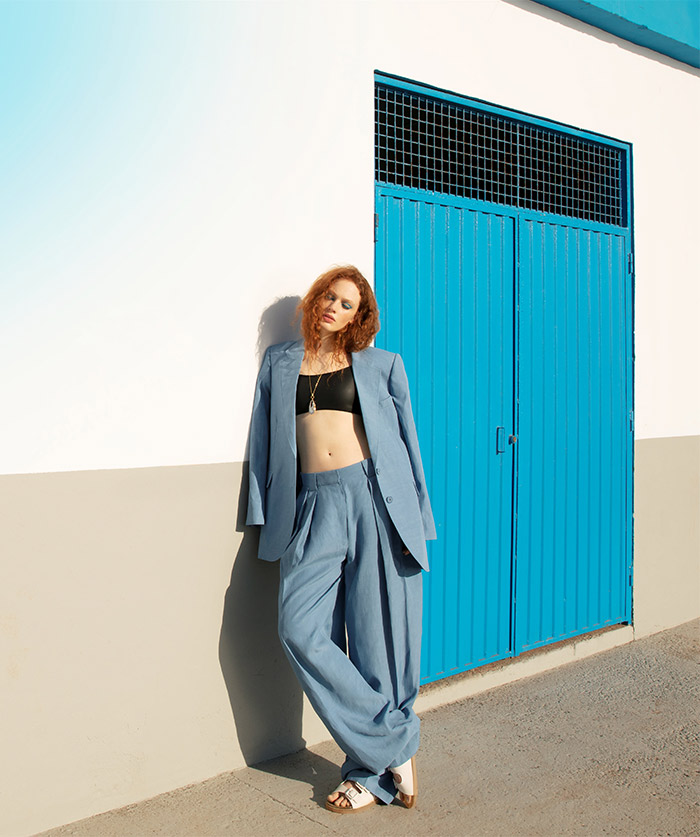 A Call for Large Fits
Blazer suit from sustainable viscose by Stella McCartney – Bikini from econyl by Dos Garrdenias – Necklace by Zag – Vegan mules from recyclable materials by Melissa.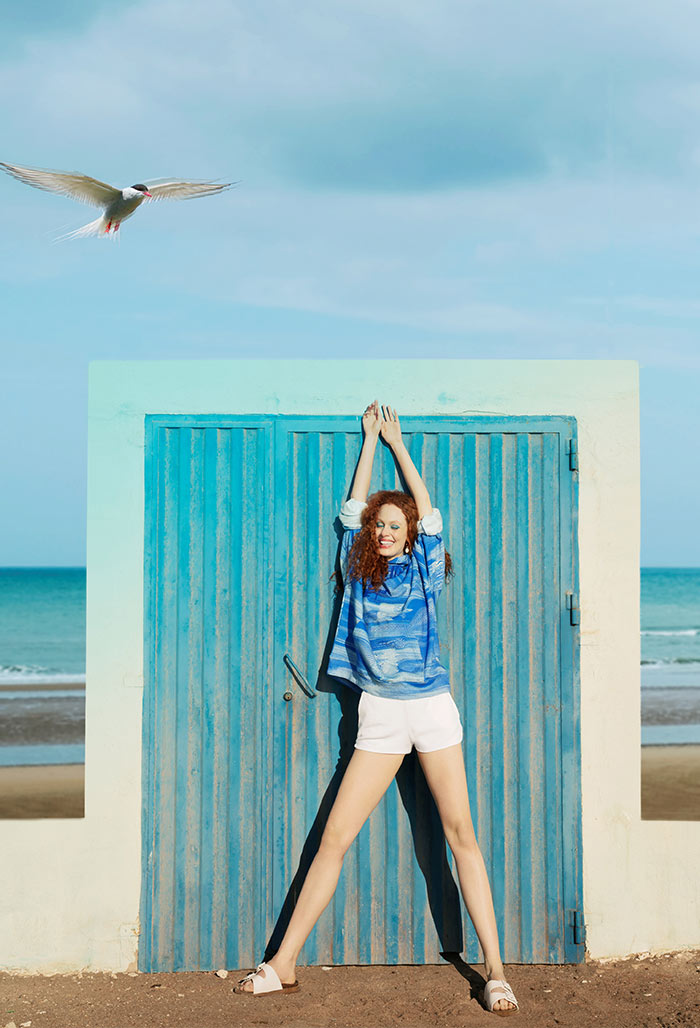 Summer Sobriety
Sweater from organic cotton and recycled cotton by H & M Innovation Circular Design – Shorts from organic cotton by & Other Stories – Earrings from Purelei – Vegan mules from recyclable materials by Melissa.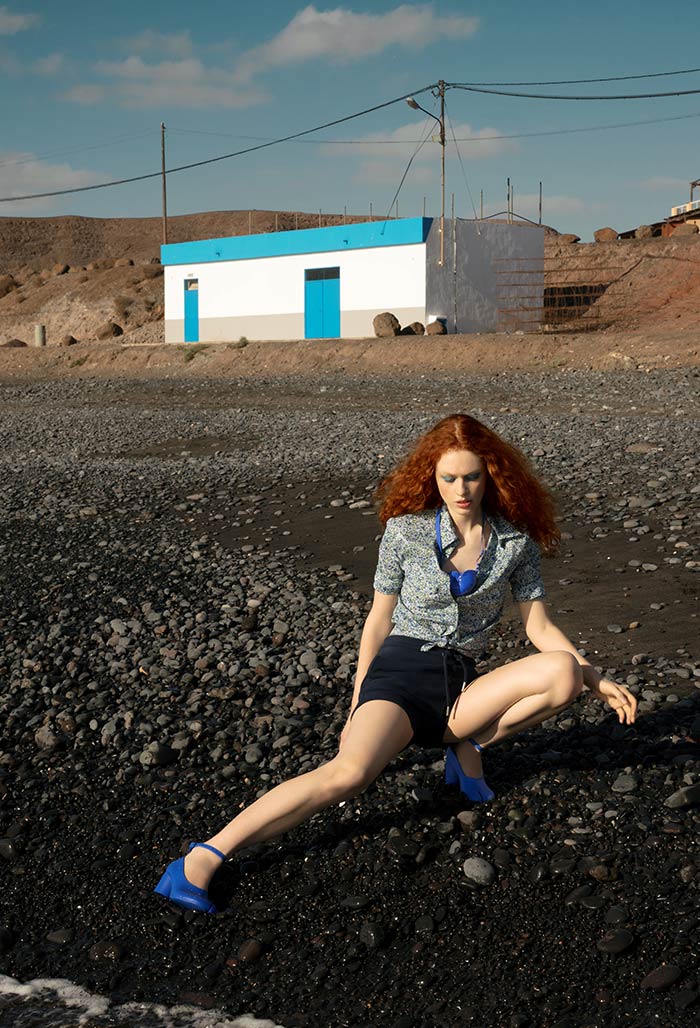 Perfectly Sexy
Shirt from sustainable Supima cotton by Comptoir Des Cotonniers – Shorts from organic jersey cotton by Superdry – Necklace from resin and shoes from biodegradable thermoplastic caoutchouc by Maison Margiela.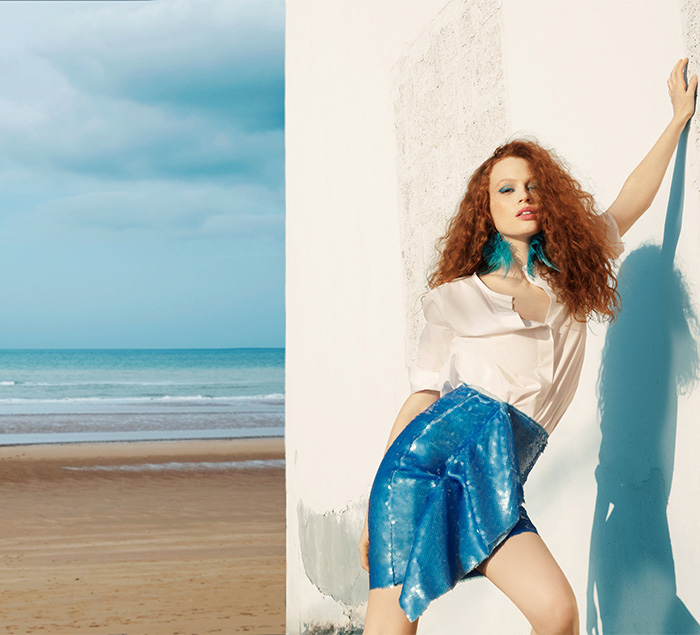 Shine in Glamour
Shirt from organic cotton by COS – Skirt designed with sequins by Atlein – Earrings by Césarée.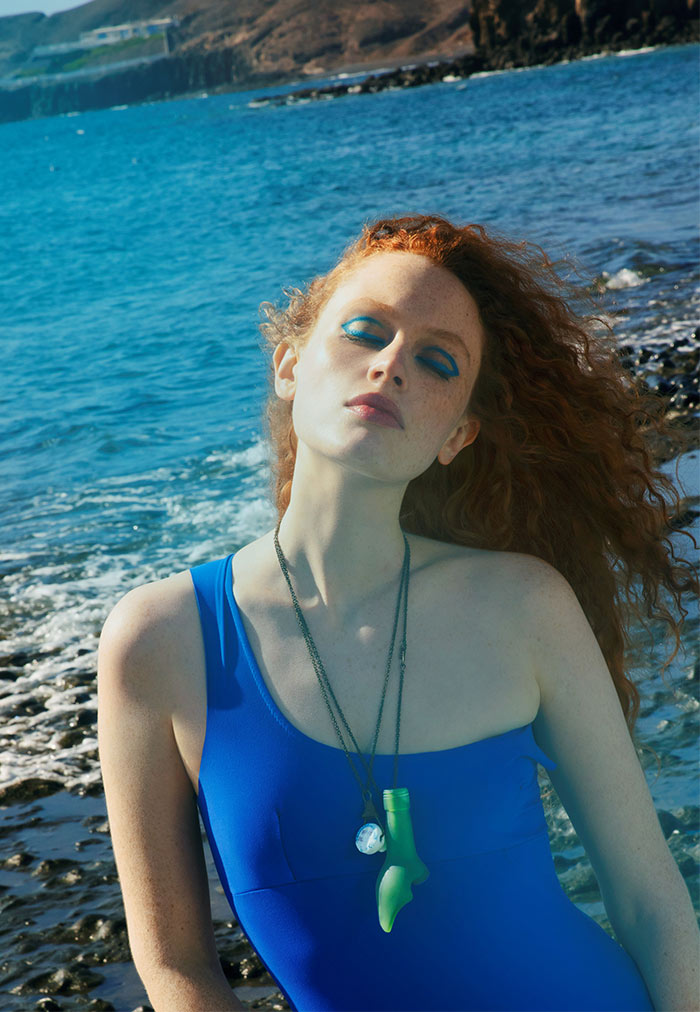 Summer Feels
Bathing Suit from econyl by Luz Collections – Jewelry from resin by Maison Margiela.